Switches and sockets are by and large taken for granted in a home. In fact, most people don't even think about them even though they use them on a daily basis. Today, with advances in technology, they are worth another look, as there are many new possibilities.
Besides its vast choice of traditional switches and sockets that turn lights on/off and power up appliances, Niko also has an extensive range that includes new technology and offers new functions, making them an invaluable addition to the modern home. For example, you can now include data solutions and dimmers in your home, and take electricity outside into places where it might be wetter. You can even install switches that work wirelessly, and control them, if required, via your smartphone.
A design that fits your interior
Three design ranges
Niko's extensive range of switches and sockets, including dimmers, data-connections and home automation controls are available in three different design ranges:
Niko Pure
Niko Intense
Niko Original.
And because Niko switches are made up of two parts: a central plate and a finishing set, you can mix and match them to create a perfect look.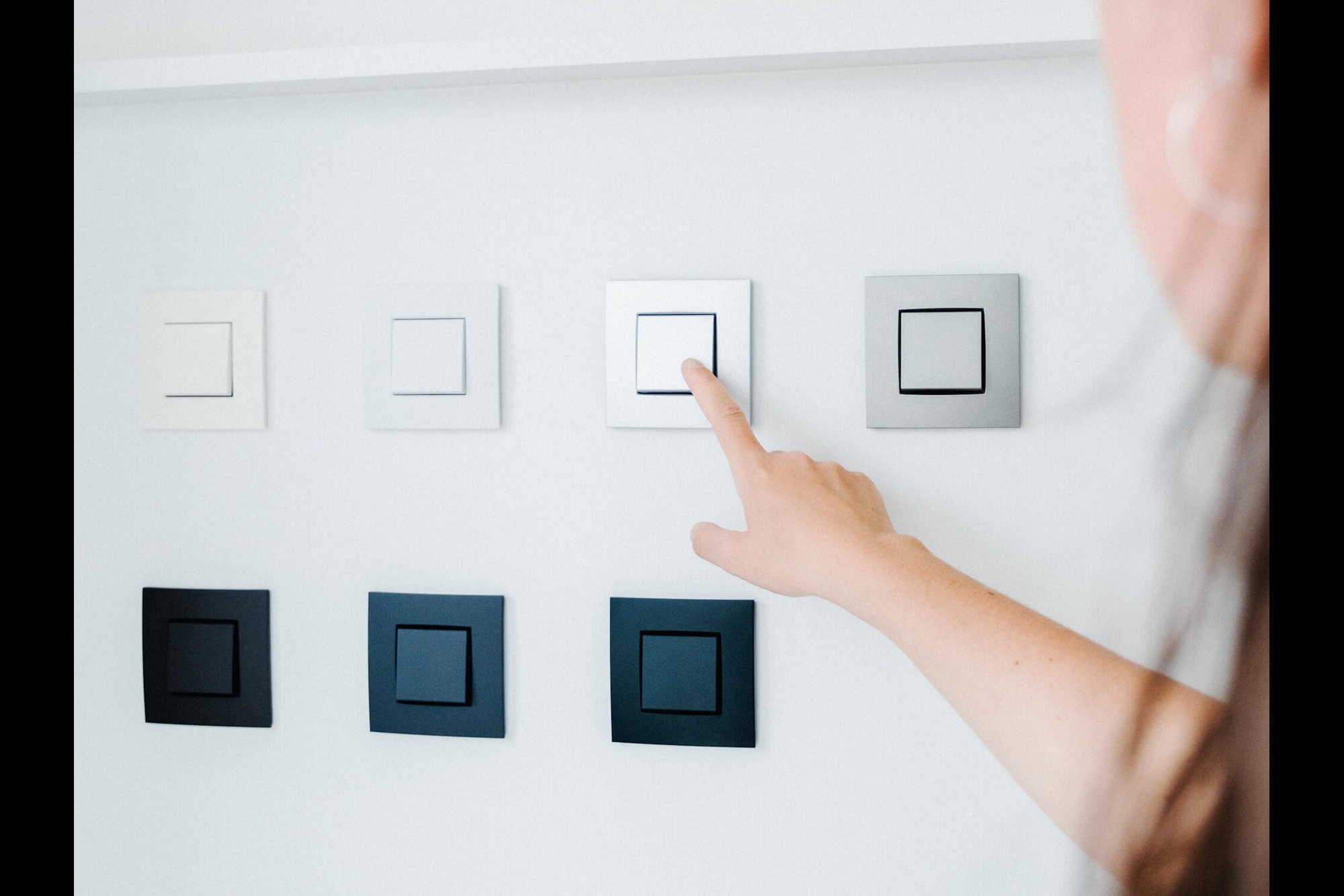 Outdoor switches and sockets
Want lighting and electricity on your terrace or in your garden, or around your swimming pool? Splashproof switches and socket outlets are the only safe option. Niko Hydro, available in grey, black and white, will ensure your sockets and switches remain safe and secure.
Niko Hydro lets you power your laptop, speakers, or phone on the terrace, and your washing machine in the laundry room, and ensures sockets are protected against inclement weather conditions.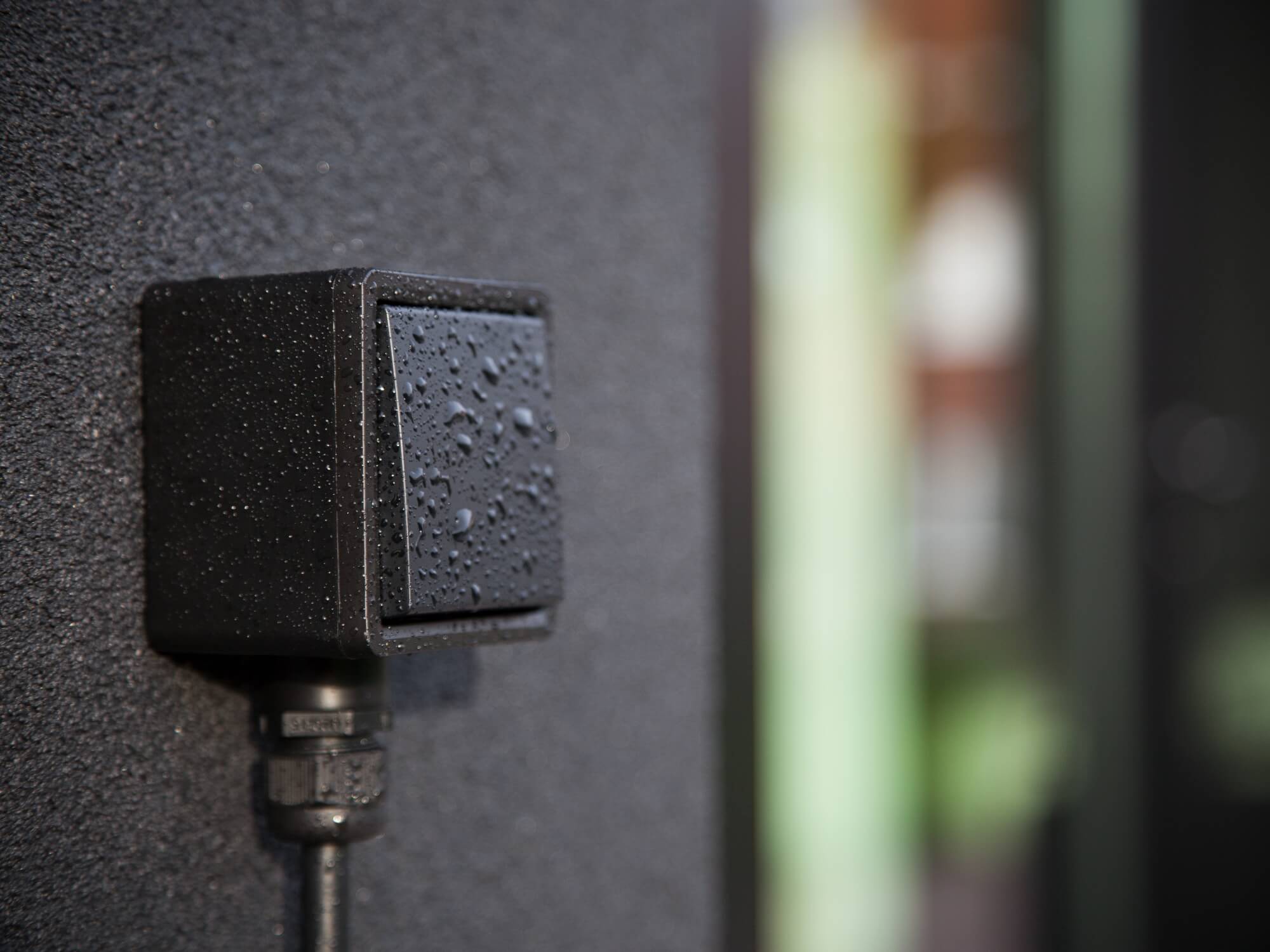 It's time for connected switches and sockets
Do you want to be able to control your switches and sockets with your smartphone when you're not home? Or operate them at specific times? Instead of installing classic switches and sockets, you should choose connected versions. On top of that, you'll also be able to see how much electricity your appliances use.
Want to add switches where you don't have cables? It's not a problem. You can expand your smart installation with wireless switches and wireless detectors.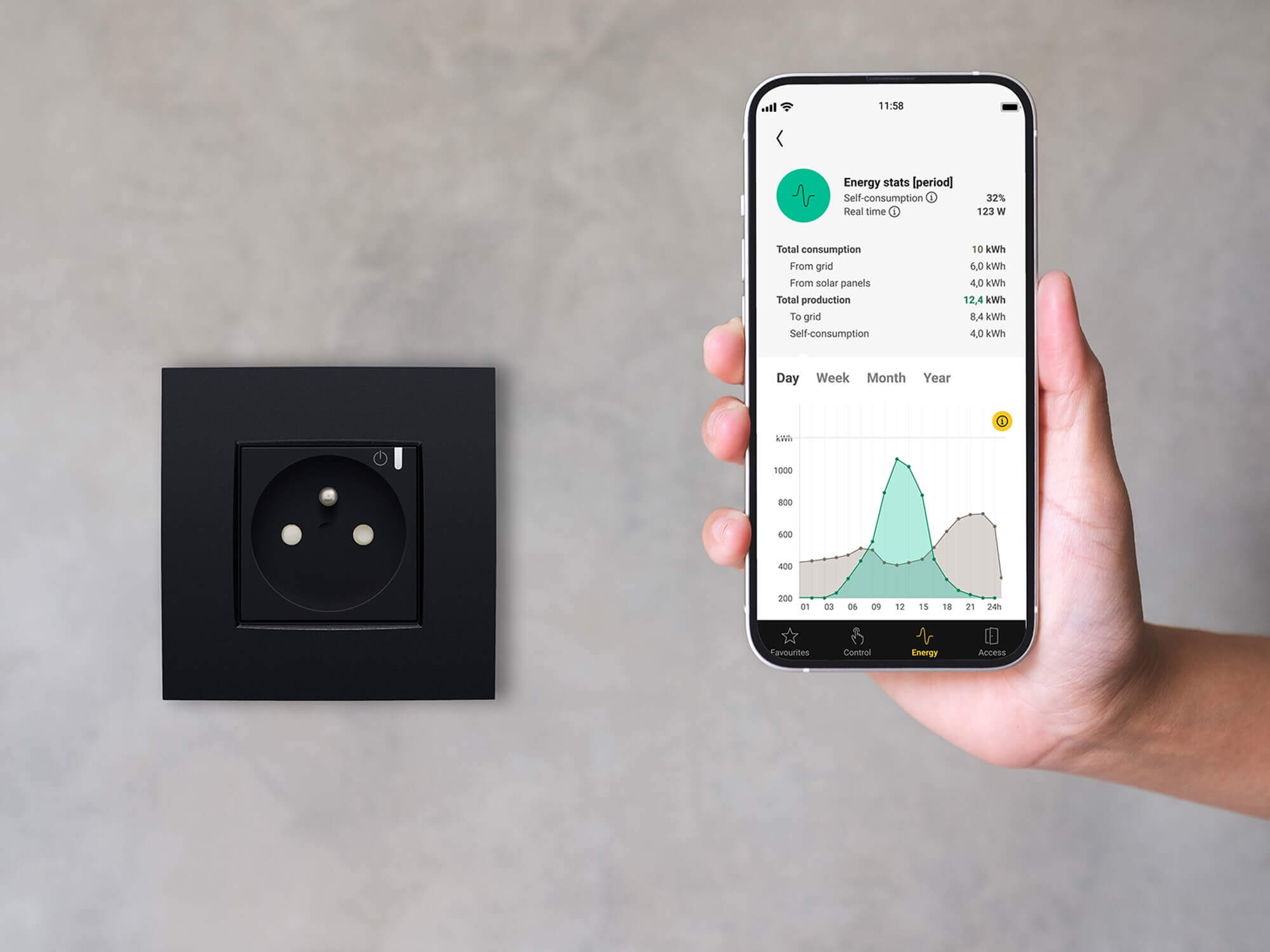 How do you estimate the cost of an installation?
The price of switches and sockets is obviously one aspect of the calculation. However, to work out the total cost of your installation, you'll also need to include your electrical cabinet, the cabling, and the time and expertise of your electrical installer.
With houses and requirements being so different, it's hard to give a precise idea as to how much an installation might cost. For more information, we recommend you contact an installer or find a point of sale.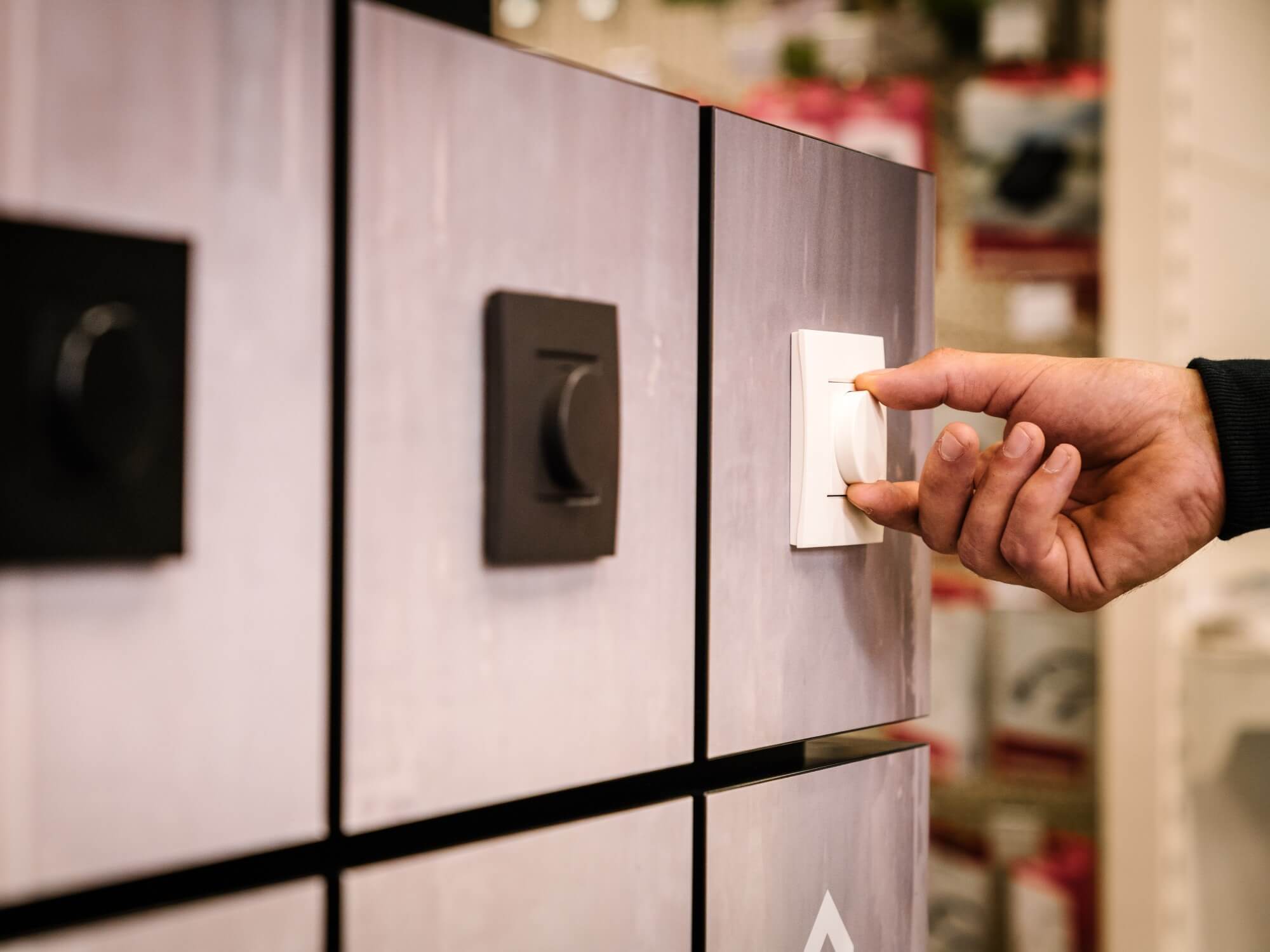 2-wire or 3-wire?
While most new-build homes have 3 electric wires, an older, "classic" electric installation uses only 2 wires, as there's no neutral wire. You'll be reassured and pleased to hear that Niko makes equipment for both 2-wire and 3-wire installations, as unfortunately it's not possible to swap equipment from one system to the other.
When renovating, we do advise you to always check what your legislation says, as sometimes even a small change in an electrical installation is enough to oblige you to replace all your 2-wired cables with 3-wired ones. In some countries, this is only required when a substantial change is made to your installation.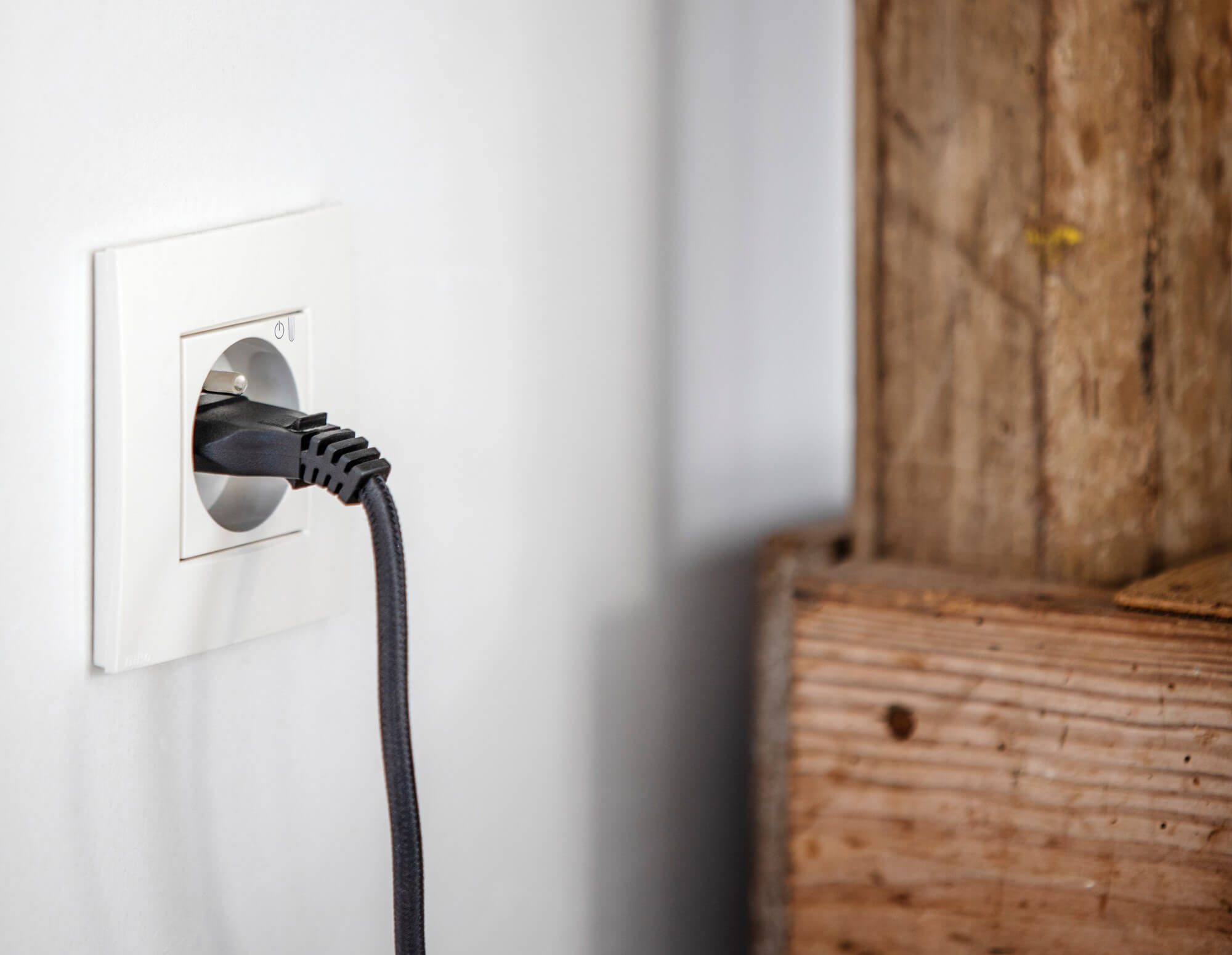 Quality in no time with plug in
Quality in no time at all, that's what Niko's socket outlets and switches with plug-in terminal provide. No price difference, just more convenience.
The flush-mounting Niko switches, push buttons and socket outlets are all available with plug-in terminals, both for indoors and Niko Hydro.
Latest news and articles about switches and sockets
News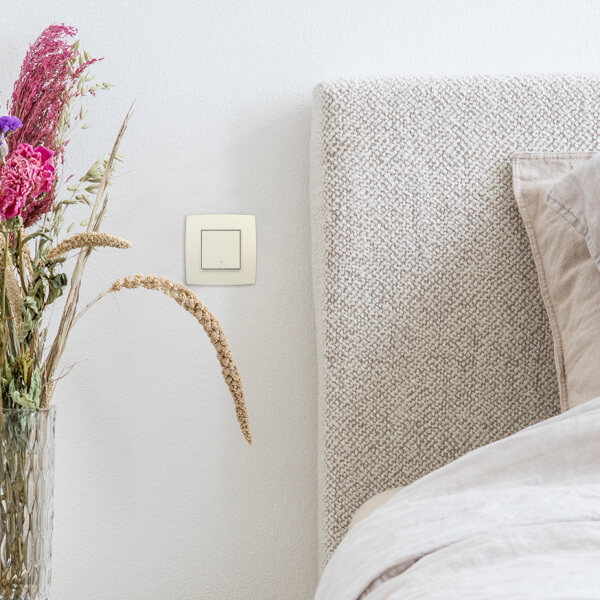 2/7/2023
New: battery powered Zigbee switches
Switch to smart
News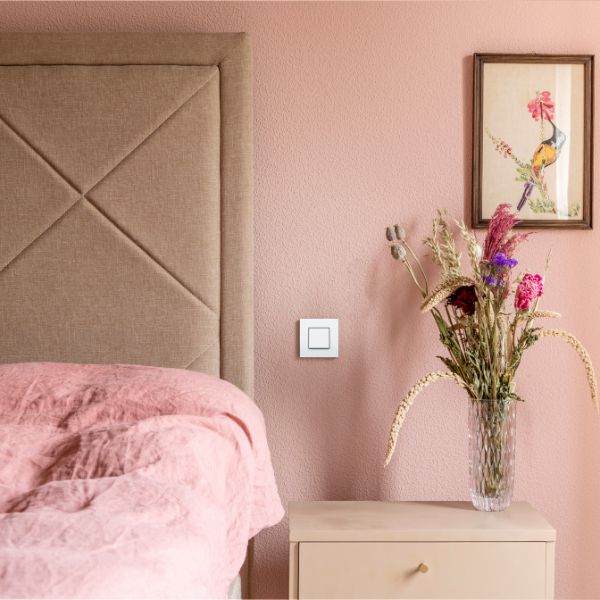 9/26/2022
Niko Intense lunar white
With the new Niko Intense lunar white finishing Niko is launching a brilliant white new finishing in the Niko Intense range
Lifestyle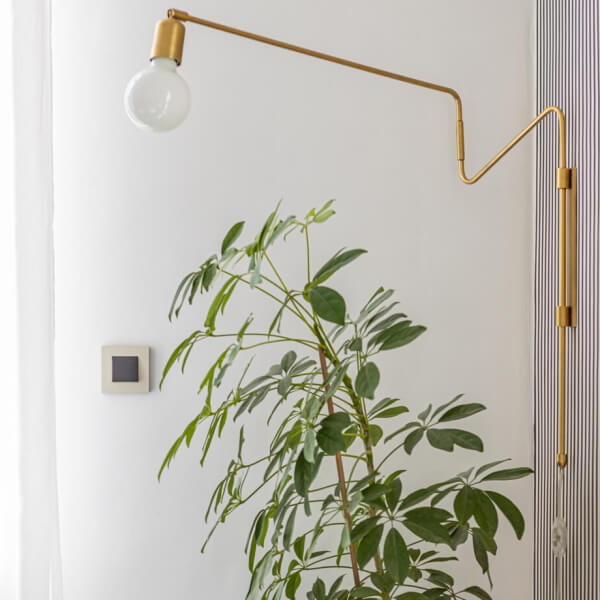 8/4/2022
Let the boundaries between garden and house fade away
Could your eyes use a break after a whole day on the laptop and smartphone? Sofie Vertongen's tip: bring the outside in! Coming home to a green environment provides instant calm.
Product information
Are you looking for products or their technical details?
Find a dealer
Niko's products are for sale in a vast network of selling points
Experience the Niko products yourself
Come to our showroom and experience the benefits of home automation.