Dimmers and wireless switches for your home
Add switches wherever you like
Do you already know about our wireless switches? We have developed a full assortment of wireless switch controls for different lighting system standards, including Hue®, Casambi®, Xicato®, KNX® and EnOcean®.
Luminaires can now be operated from a distance without any wires or wall breaking. This makes the switches ideal for glass partitions and contemporary interiors. And because they work using the impulse and kinetic energy of the push button movement, there is zero power consumption… this means no batteries are required, ever. The result is maintenance-free operation for years.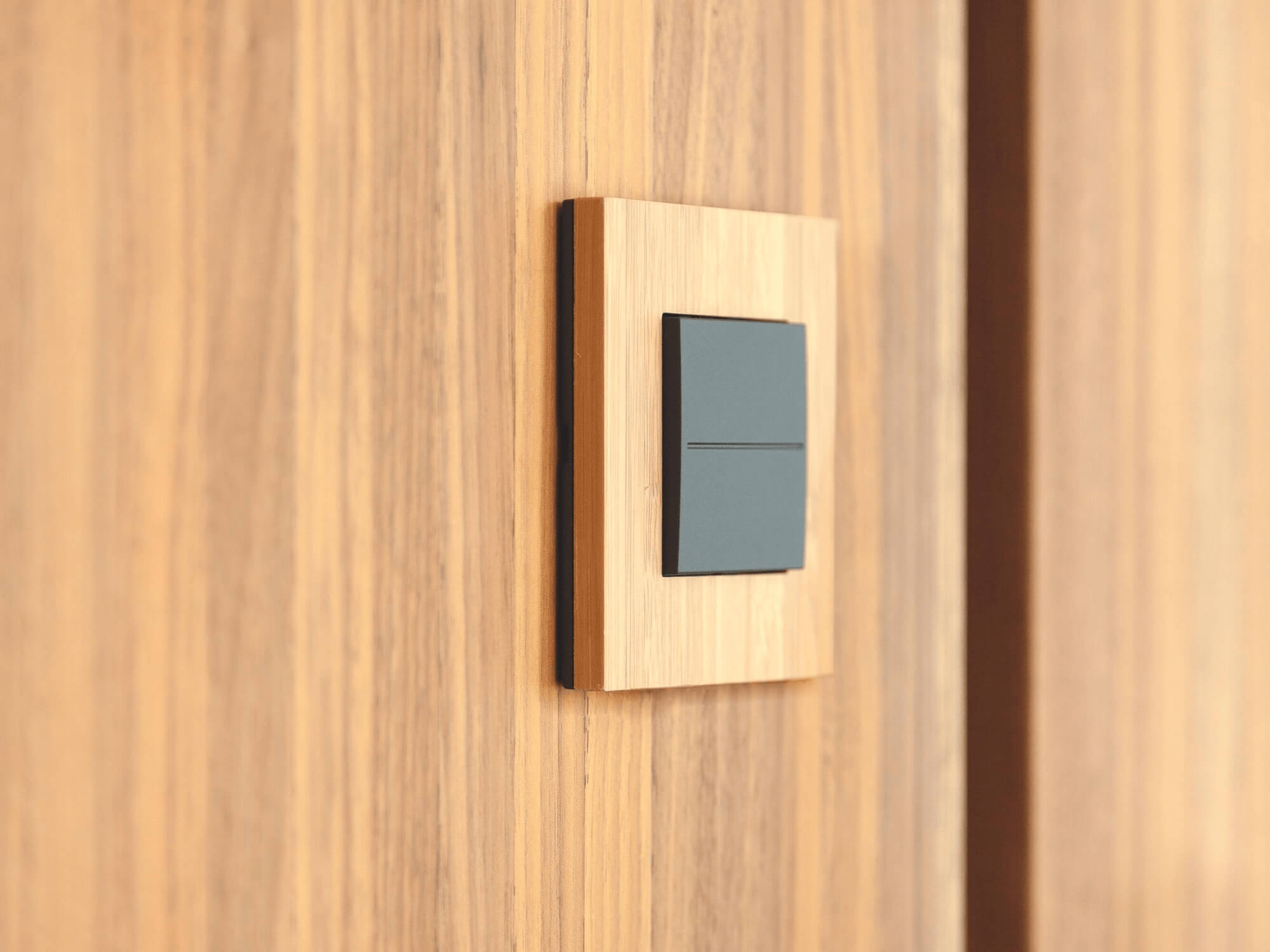 A finish to suit your taste
It's possible to choose the finish of your wall-mounted dimmers at Niko. What's your style? Ultra sleek design in timeless materials? Or rather the warmth of soft lines?
Whatever taste or style you have: you will certainly find one that suits you at Niko.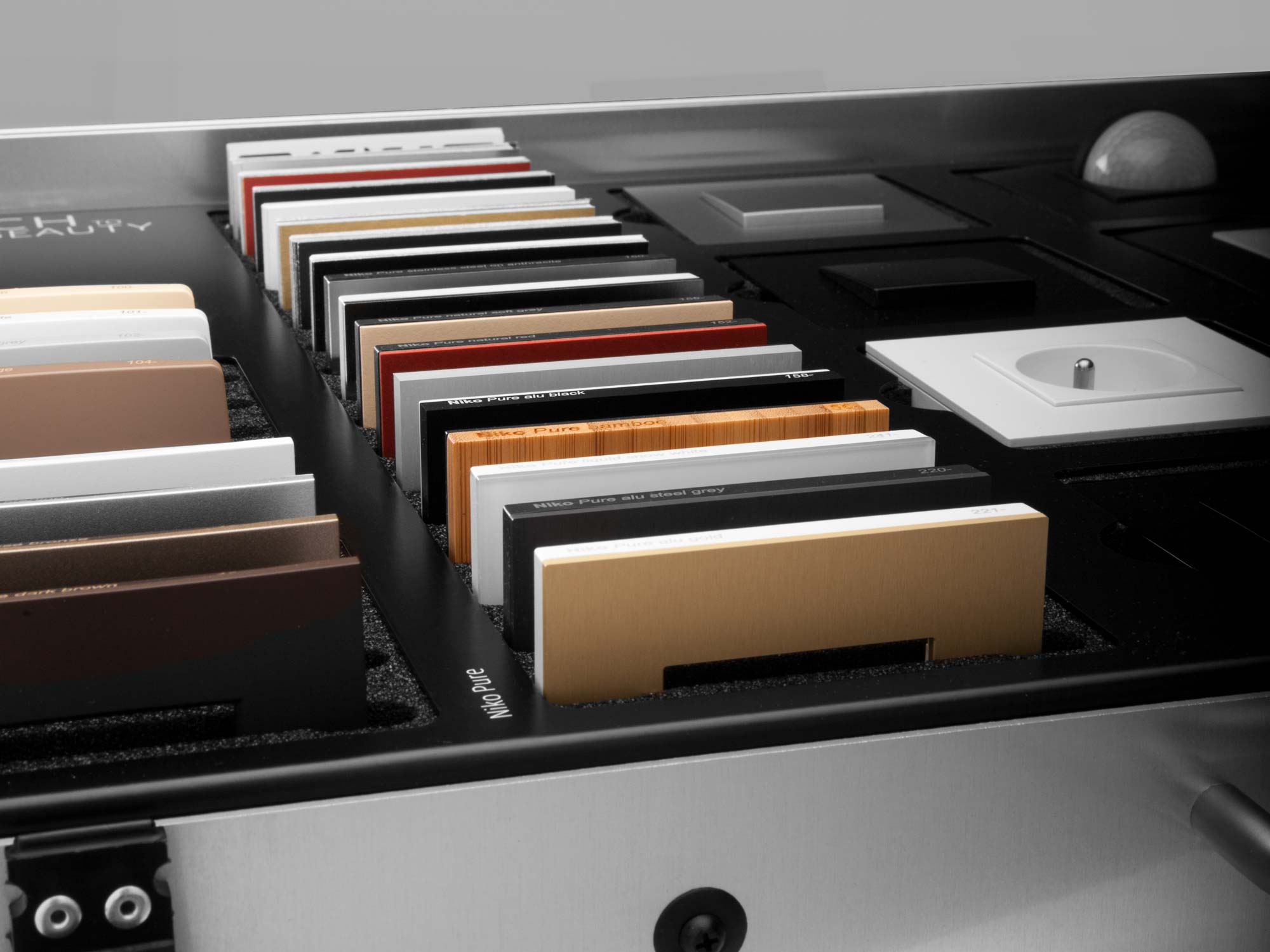 1 dimmer for every type of dimmable lighting
Do you already know what type of lamps you plan to put in your home? With our universal dimmers you can dim any type of dimmable lamp, including incandescent lamps, halogen lamps, energy-saving lamps or LED lamps.
If you switch to another type of lamp or luminaire later on, you will not have to change the dimmer.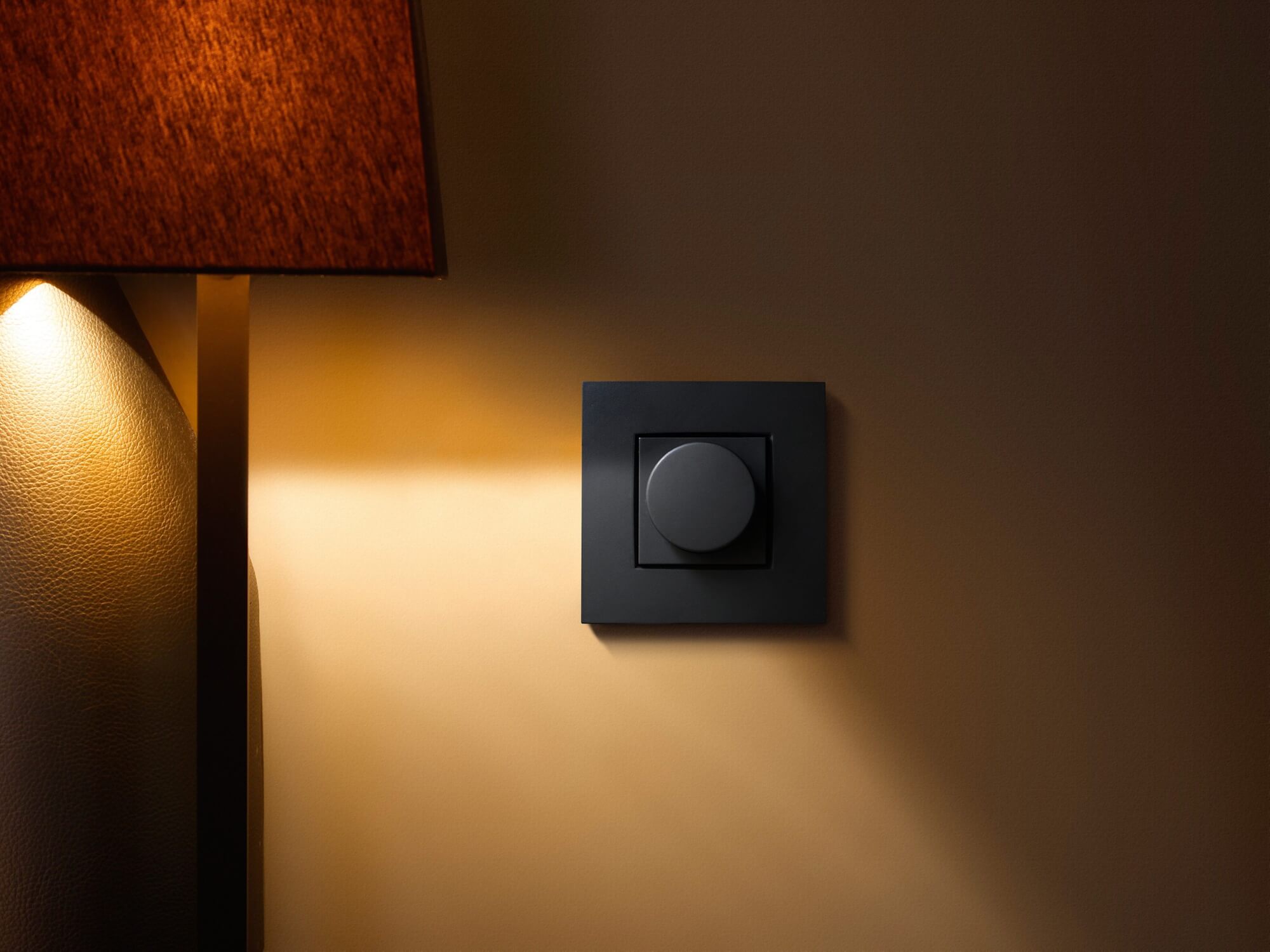 Discover our full range of dimmers
Niko's universal dimmers work with every type of light, and every type of LED lamp. Because LED lighting is very sensitive to disturbances of the power network, Niko has developed a power line interference suppression function in every universal dimmer, be it wall-mounted, modular or for Niko Home Control.
A dimmer for every house – no matter when you built it
Even if your house was built a long time ago, you don't have to worry, as Niko has a whole range of dimmers that optimally dim lamps, even in an old electrical installation.
Do you have a new build project? Even better. Adding the universal dim module for Niko Home Control offers you endless possibilities. For example: add the dimmable light to your favourite mood or routine, and control your light from anywhere.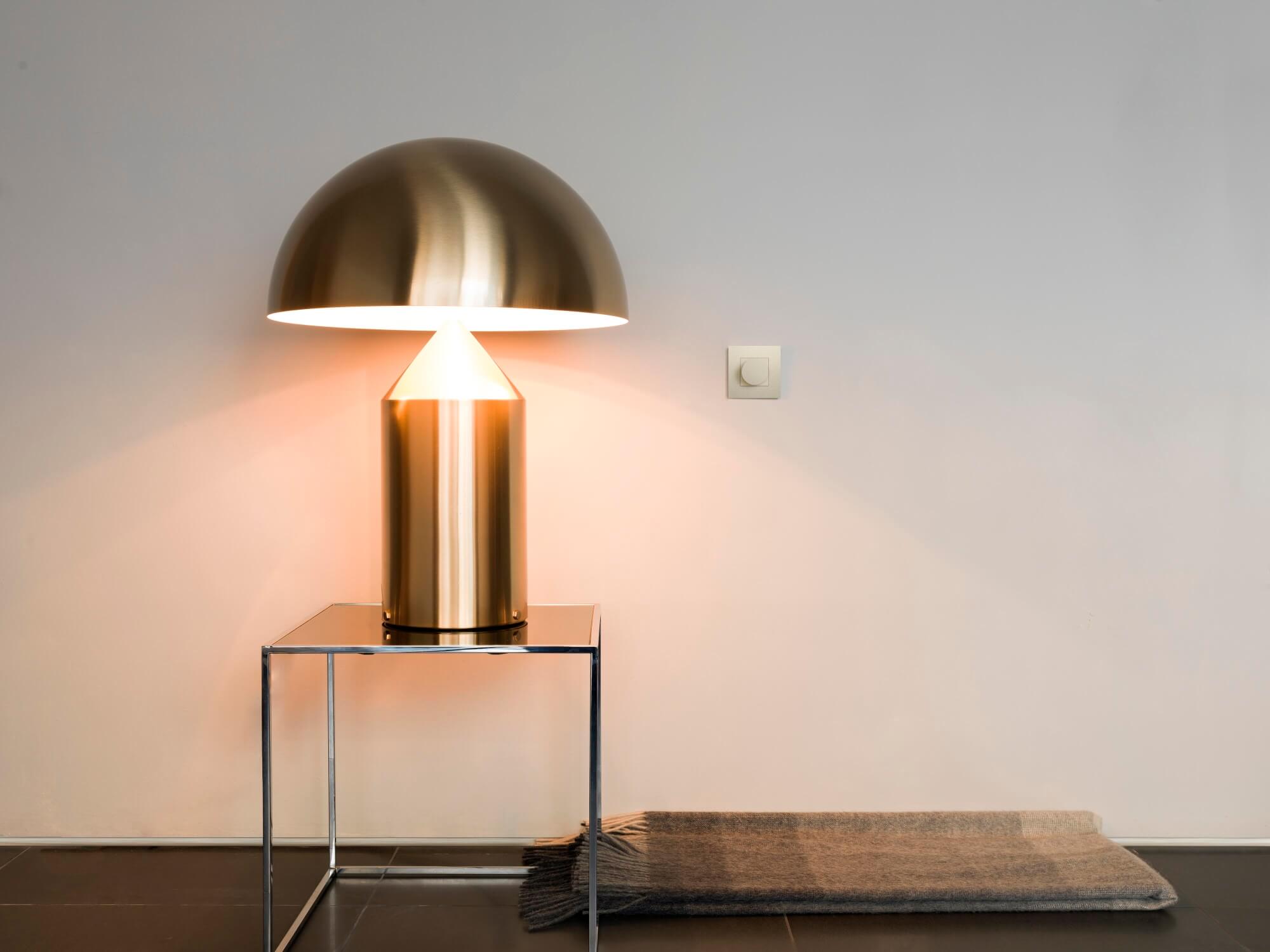 The perfect dimmer for your LED lamps
If you would like to control your LED lamps from a single place with a dimmer, then choose the rotary dimmer for LED lamps. As this is a 2-wire dimmer, you can easily integrate them into your existing installation.
If you have LED lamps that are of less good quality you could experience some problems with your lamp that flickers or stays ignited after you've switched it off. No worries, you can easily solve this problem by installing the LED compensator for dimmers.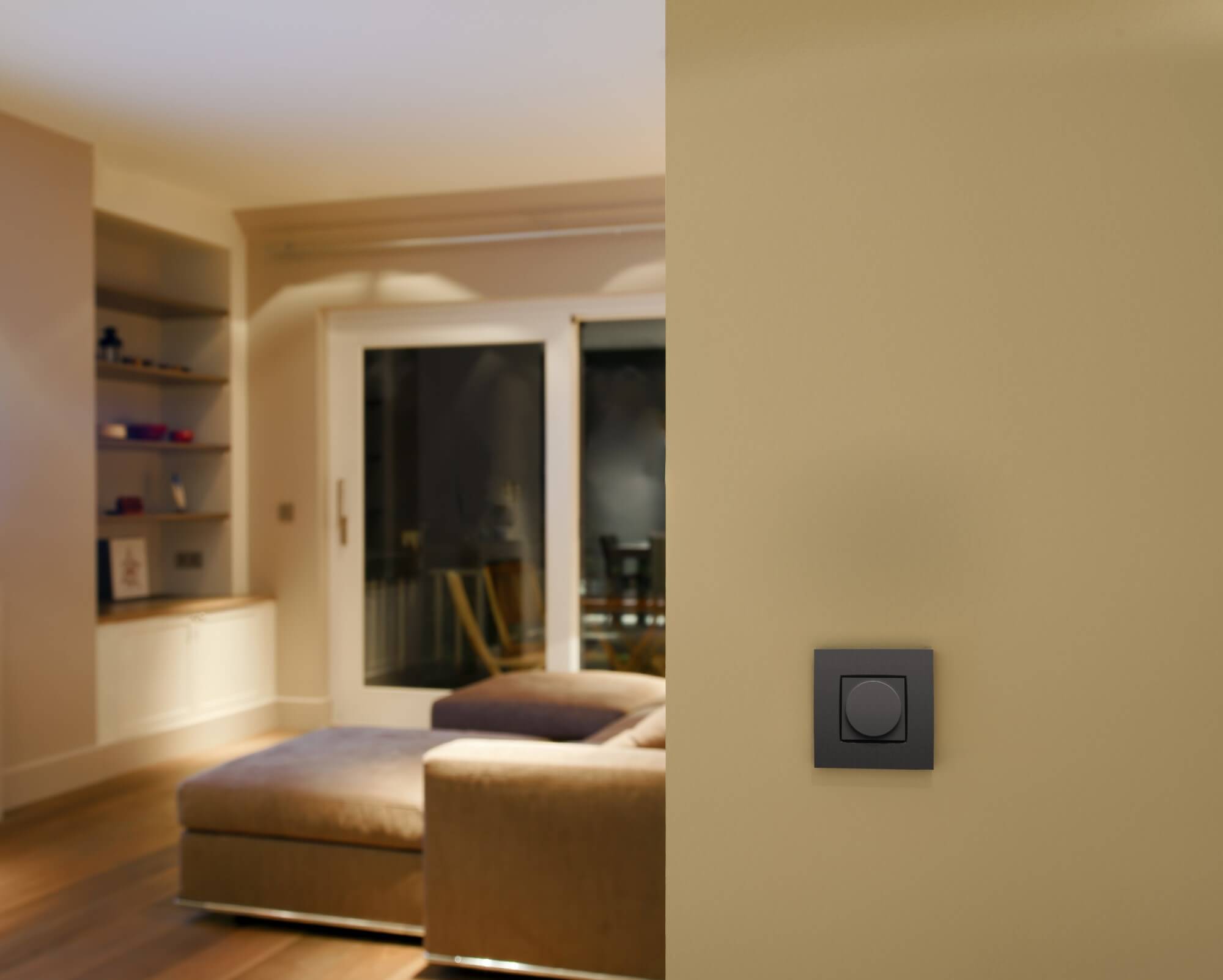 Our brochures
In search of more information? Our professional and inspirational brochures will inspire you and guide you to the ideal solution.
Product information
Are you looking for products or their technical details?
Find an installer
Get advice, the right products and a professional to install them