Niko Hydro is a range of switches, data connections and socket outlets that are certified splashproof. This means you can install them wherever you like, even outside on your terrace, laundry room or around your swimming pool. Niko splashproof and dust-preventing switches and socket outlets are designed to withstand wet weather conditions, and the occasional splash of water. It's the best way to ensure safe power near water, or dust.
Switches and sockets: efficient and elegant
Niko Hydro switches and socket outlets are available in three colours: black, white or traditional grey. You also have the option of either surface- or flush-mounting your Niko Hydro switches and sockets.
Choose the colour and finish that works best for you and your environment. You can place several switches and sockets – up to 3 – in one installation. This is the optimum solution if you want to run several appliances at the same time.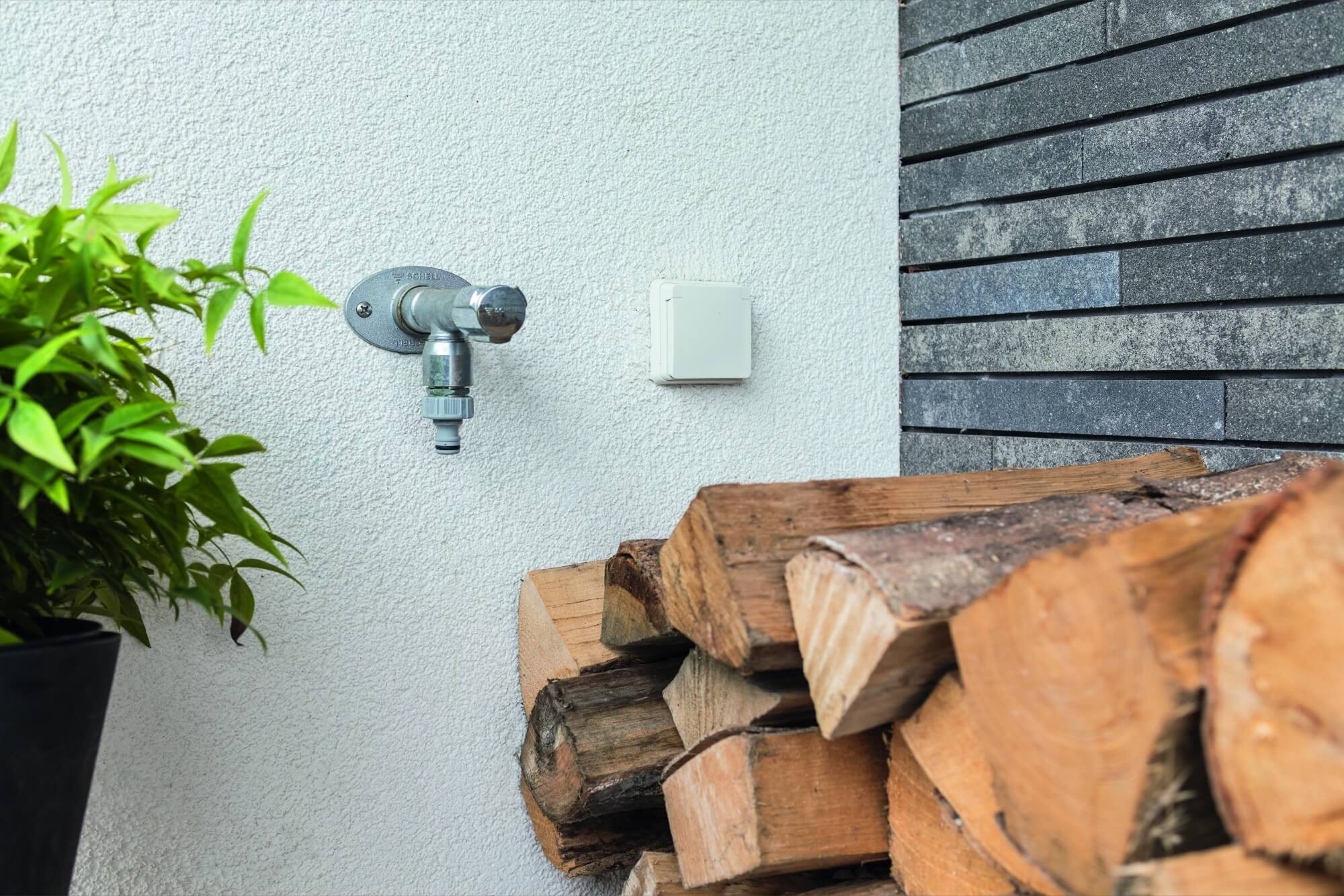 Connect to the internet outside
Take the inside outdoors … with Niko Hydro, your electric connections are protected against all weather conditions so you can enjoy maximum comfort safely. With Niko, it's easy to connect hi-fi speakers, an internet and/or a TV connection, or even a USB charger on the terrace.
You can use the adjustable frame to build 45 x 45 mm functions into splashproof mounting boxes. The adjustable frame is equipped with a hinged protective cover and suitable for data modules, telephone sockets, audio connections and TV/FM sockets.
Niko Hydro bike charging station
The growing trend for electric bicycles has created a need for safe and secure bicycle charging stations. Niko has created a charging point that can resist the rain, wear and tear, and even jet cleaning.
Suitable for all Niko Hydro surface-mounting and flush-mounting frames and with a smart green lid and bicycle logo, you can choose from either a 10 A or 16 A socket.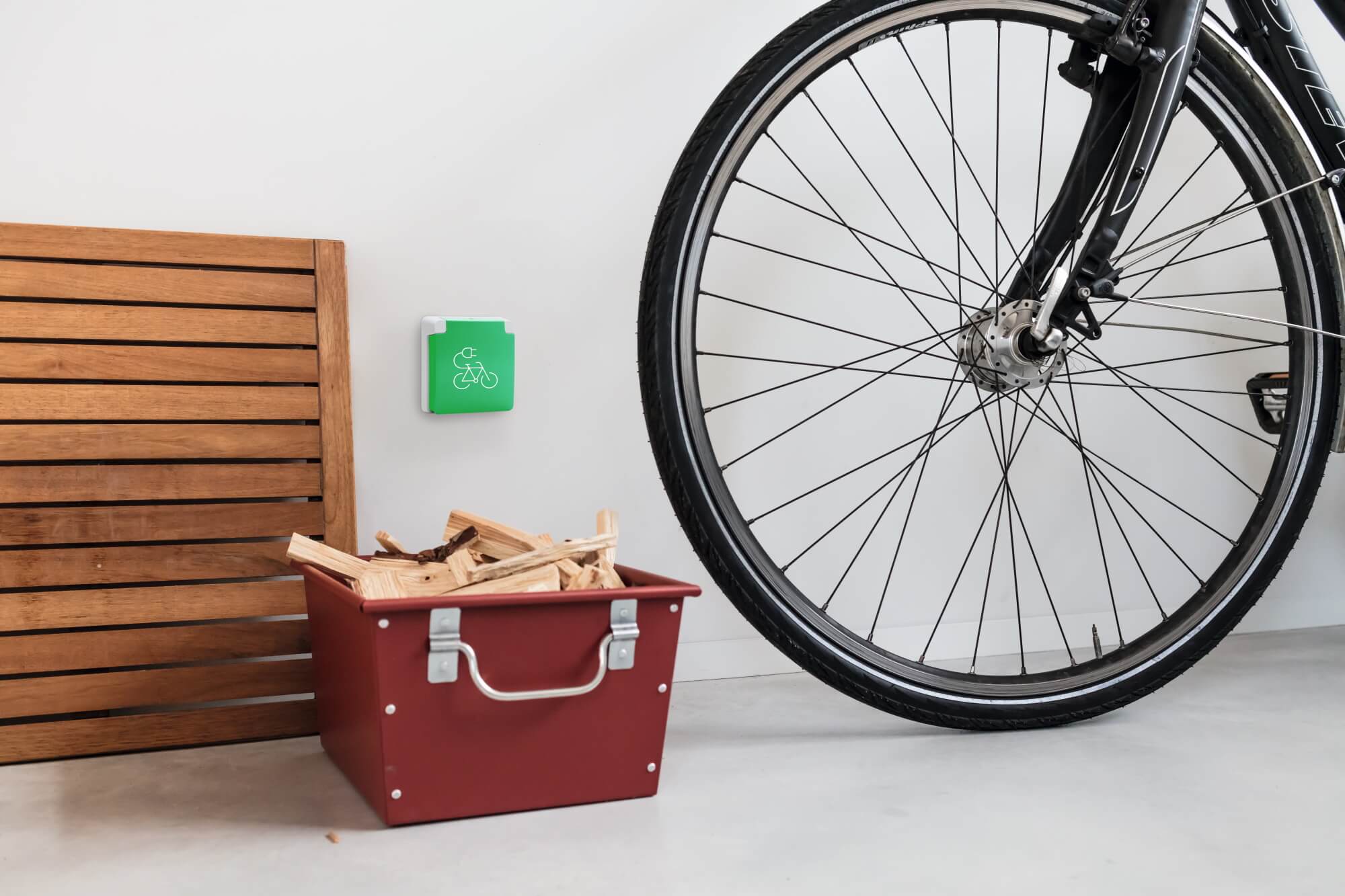 Niko Hydro key switch
Control the use of power outdoors with a key switch. With 3 different switch positions to choose from, you can turn power on, off or leave it on stand-by, thereby ensuring you know who is using your power.
Available in 10 A and 16 A, you can use the key switch to secure use/access of a variety of devices: swimming pool screens, sun blinds, garage doors, gates, but also socket outlets or light circuits.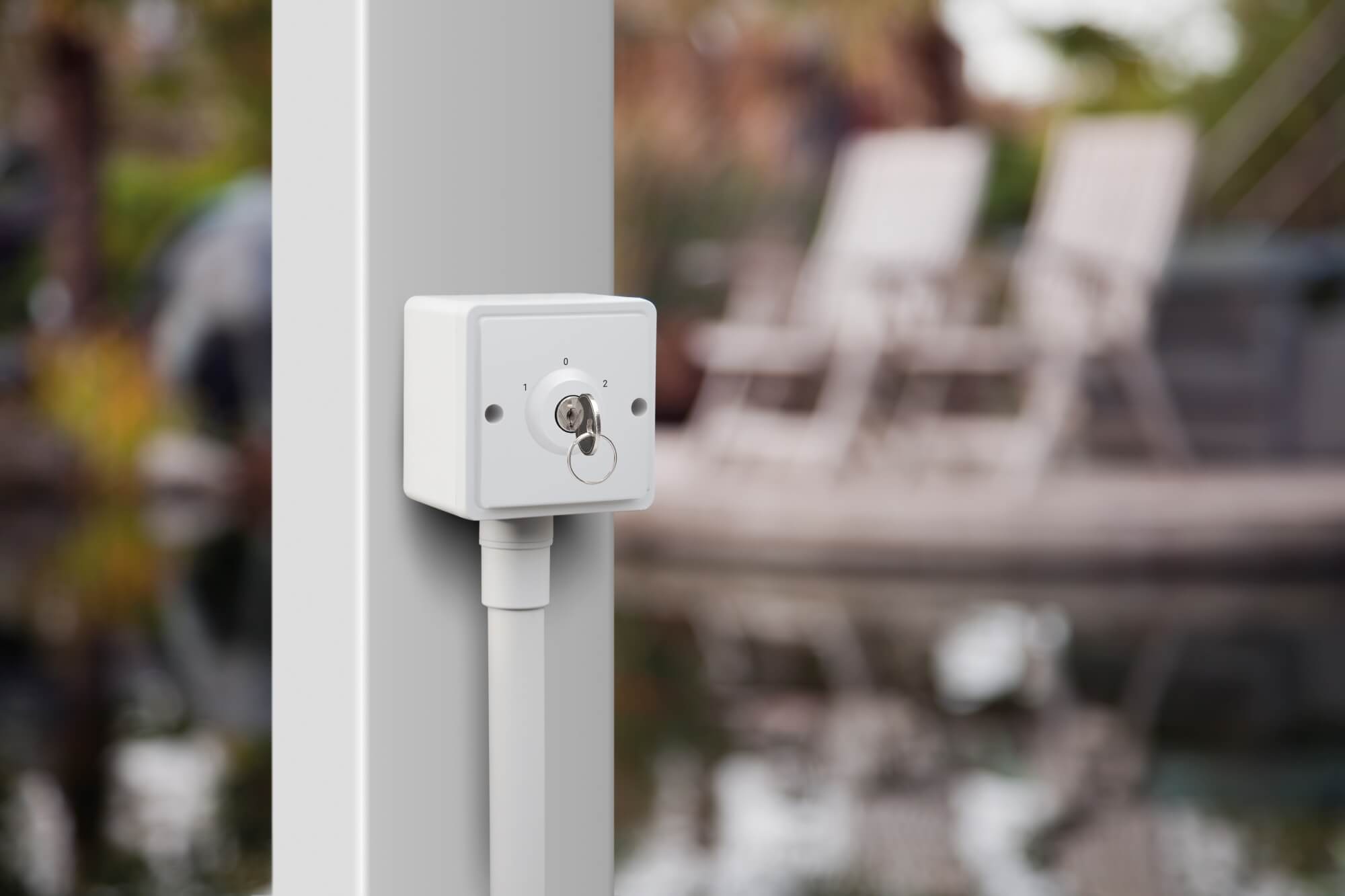 Niko Hydro garden posts
Want Niko Hydro outdoors even where there is no wall available ?
No problem. Niko's sleek garden posts - available in grey, black or white - can accommodate up to three Niko Hydro functions, including switches, socket outlets, data connections, USB chargers or a key switch.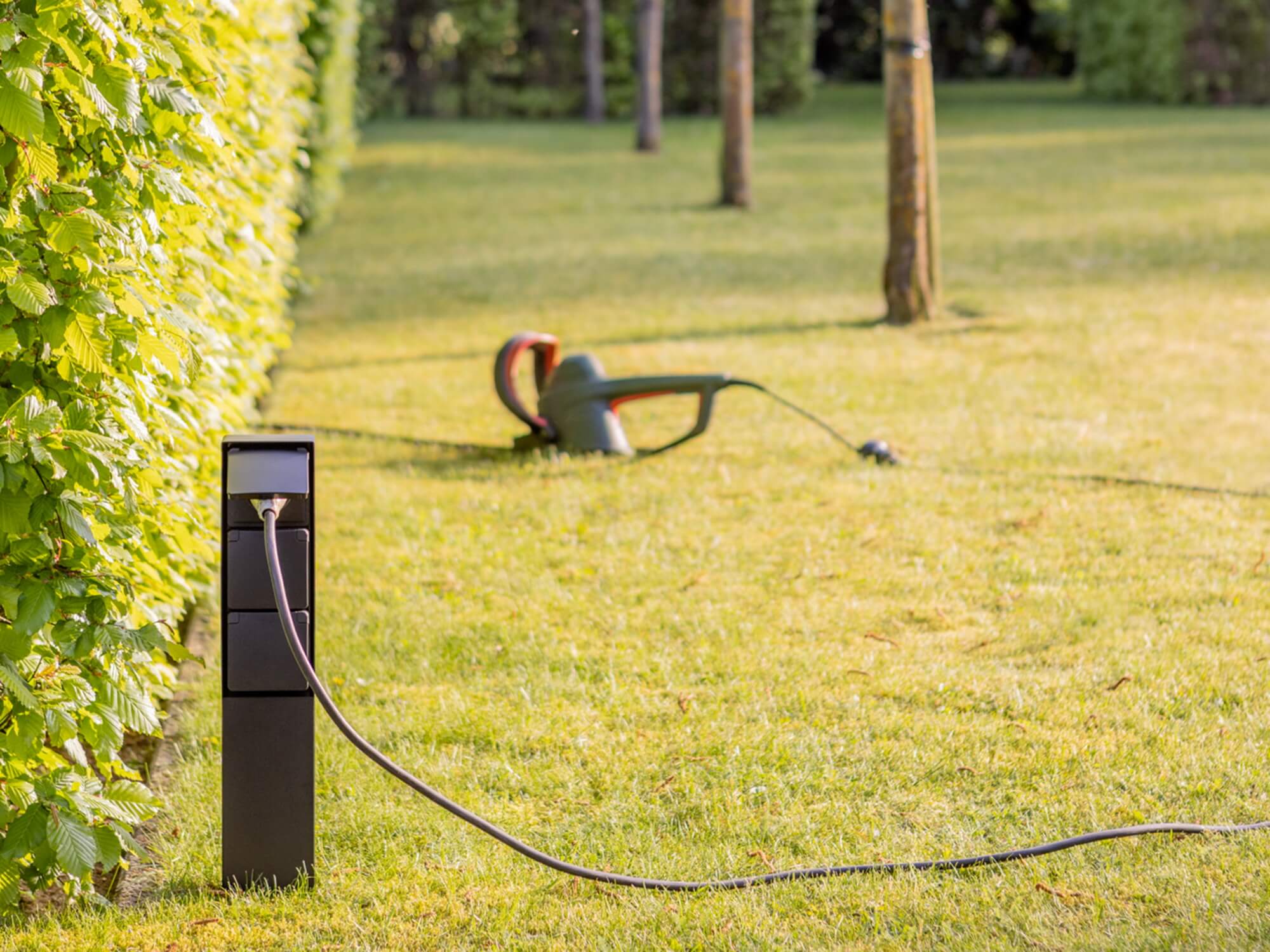 Niko Hydro: IP55 certified
Niko's special outdoor switches and sockets are IP55 certified, but what exactly does that mean? In short, IP55 certification confirms that our equipment is splash-proof, but not waterproof.
This means your Niko Hydro installations can withstand low-pressure water jets from different directions, but not immersion in water.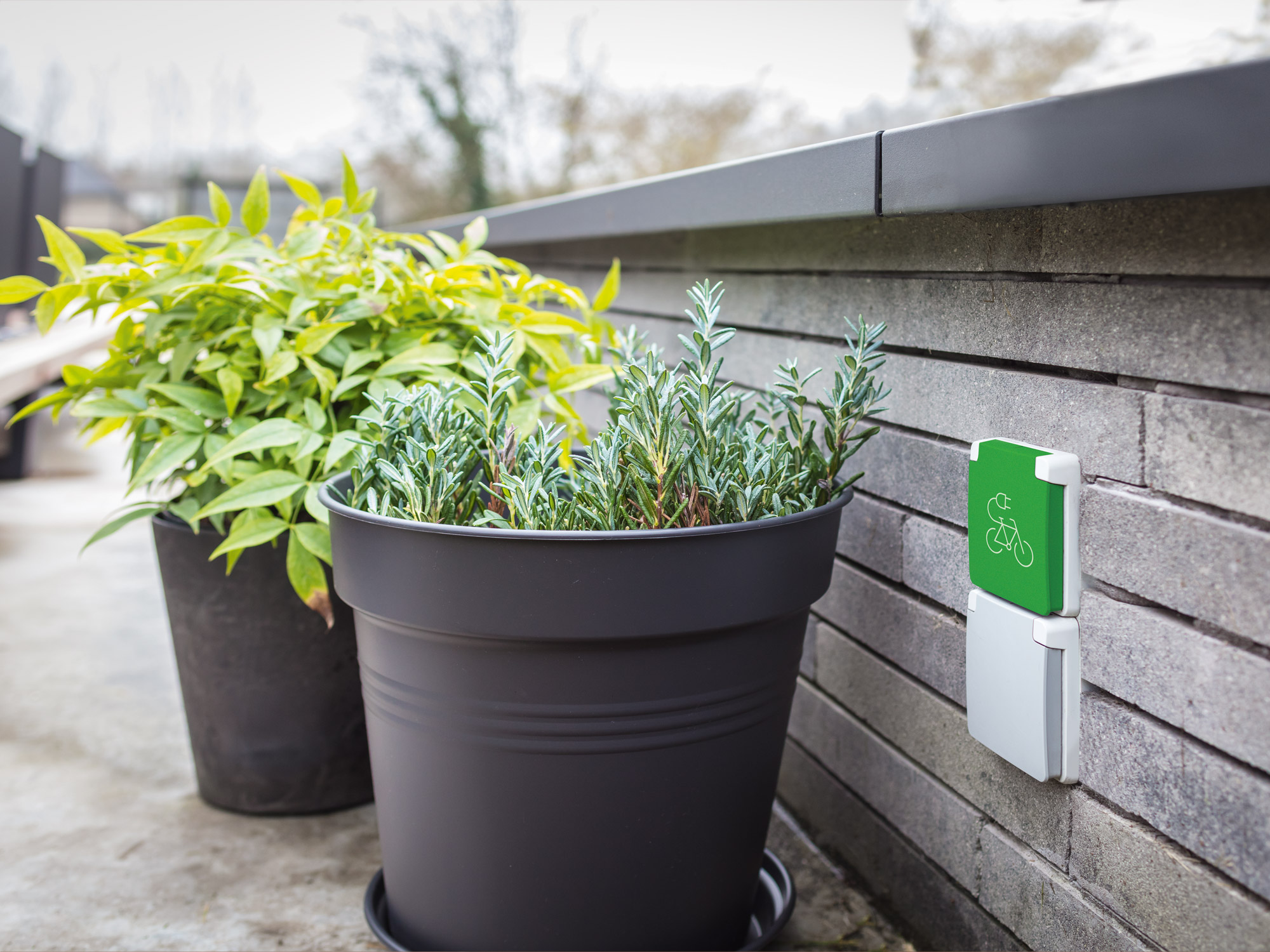 Want to know more?
IP codes – IP stands for International Protection – use number and letter combinations to reflect a product's resistance to dust and debris, as well as liquids, like water.
A '5' with the first digit means that even if Niko Hydro isn't totally sealed off to dust, it is protected enough to avoid affecting its functionality.
A '5' rating for the second number means that even though Niko Hydro may not be waterproof, it can resist a good soaking from a low-pressure water jet.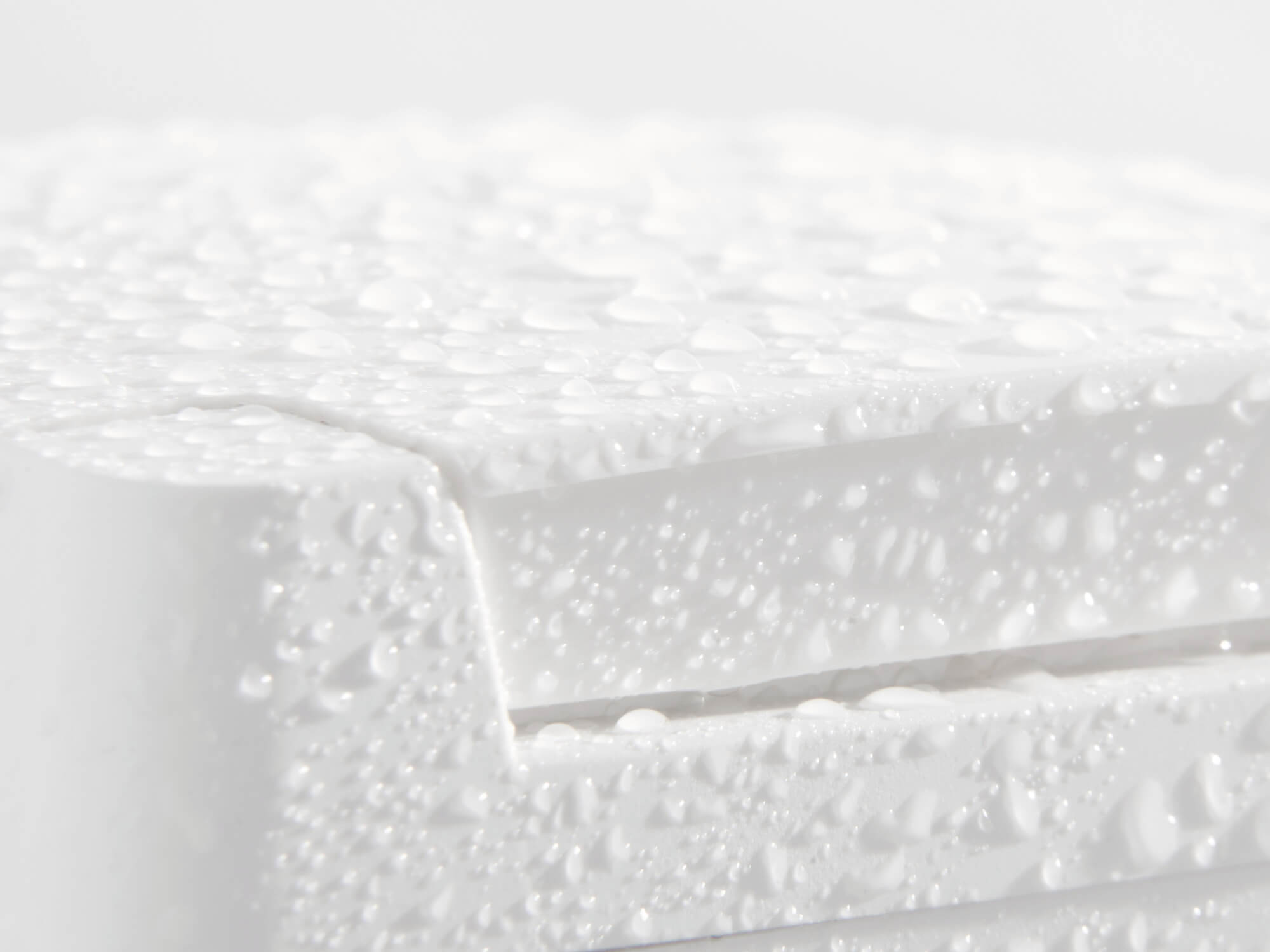 Product information
Are you looking for products or their technical details?
Experience the Niko products yourself
Come to our showroom and experience the benefits of home automation.
Find a dealer
Niko's products are for sale in a vast network of selling points