Designed to be safe and look smart
Looking to light your terrace and bring electricity to your garden, laundry room, basement or around your swimming pool? There's only one-way to go: choose Niko splashproof switches and socket outlets. Not only can they withstand wet weather conditions, and the occasional splash of water, they are smart looking too.
Which means they'll fit right into your environment and design. It's the way to be safe near water.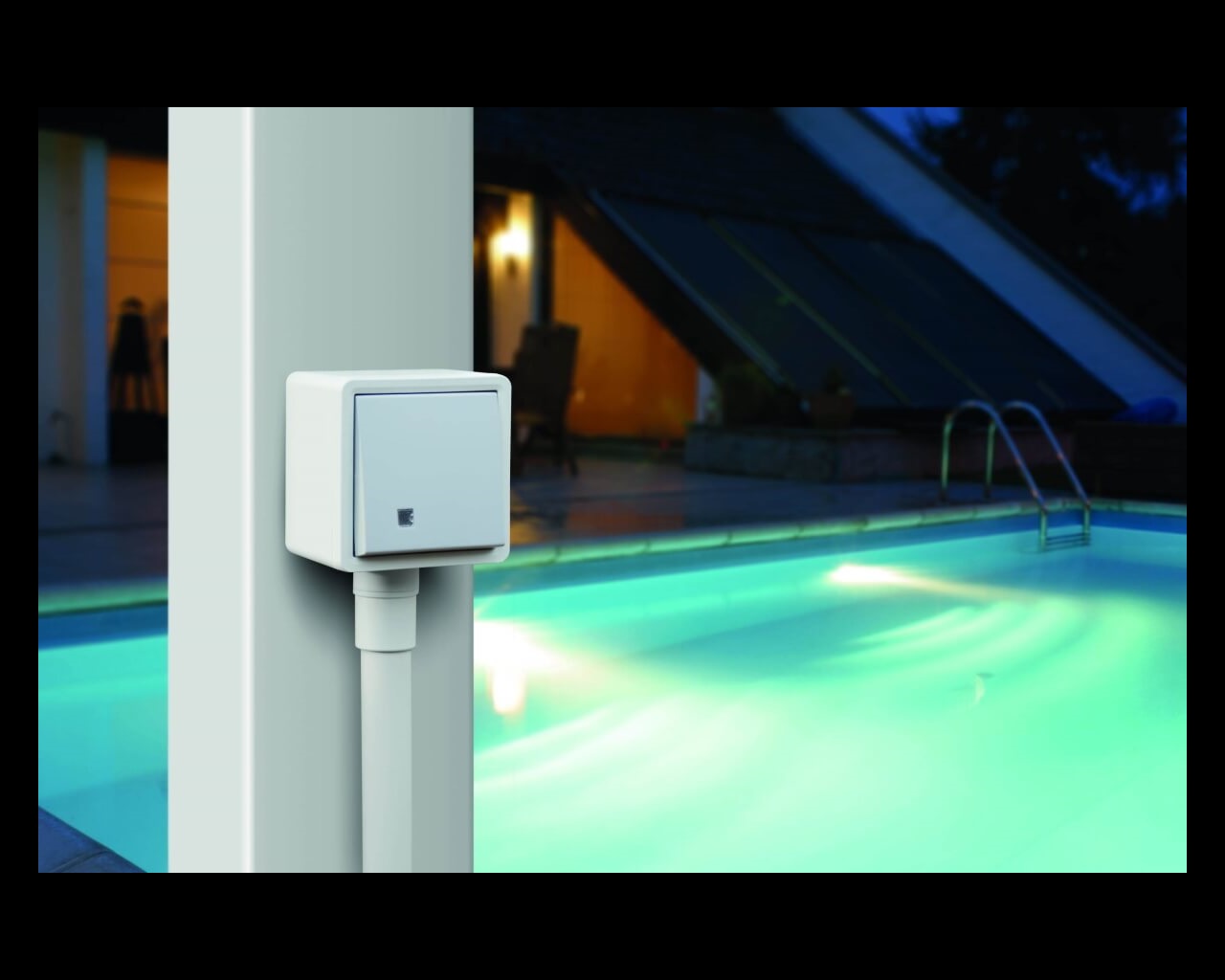 Choose from either black or white, or the standard grey
Niko Hydro switches and socket outlets are available in traditional grey, and it's now also possible to choose two new colours: black or white. In this way, you can choose the colour that works best for your environment and make your sockets and switches as conspicuous or inconspicuous, as you want. It's up to you.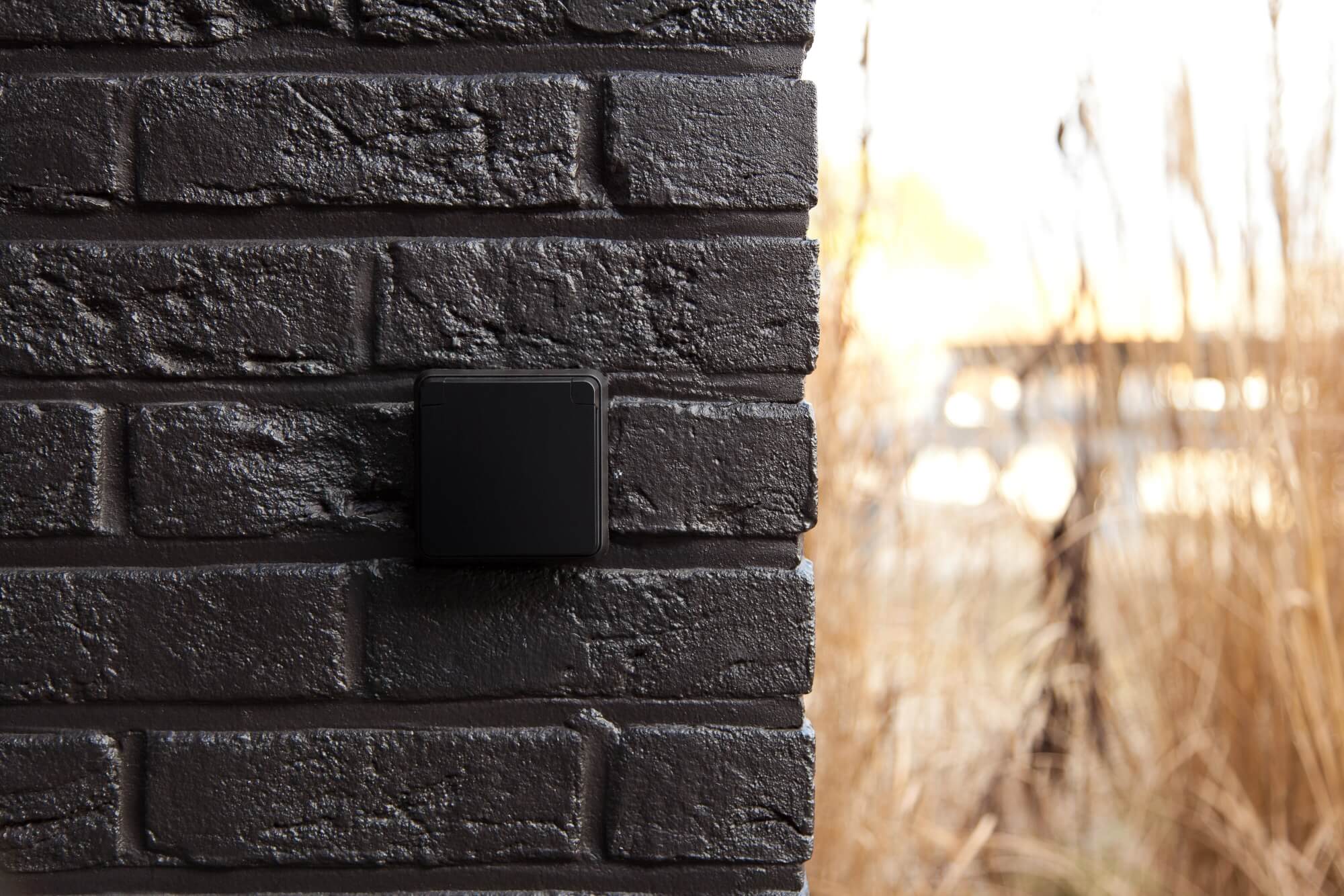 Now you see it, now you don't
You can surface mount your Niko Hydro switches and sockets with ease. Or you could consider a more elegant solution, it's what we call flush-mounted.
Because the mechanism is placed inside your wall, your switching material blends in with the environment even more. Elegant and efficient.
Triple the fun with one surface-mounting box
You can now also combine several switches and sockets — up to 3 in one box. This is especially useful if you have several appliances running at the same time … The entire unit is guaranteed splashproof. With the 3-fold surface-mounting box, Niko makes it even easier to add as many functions as you need.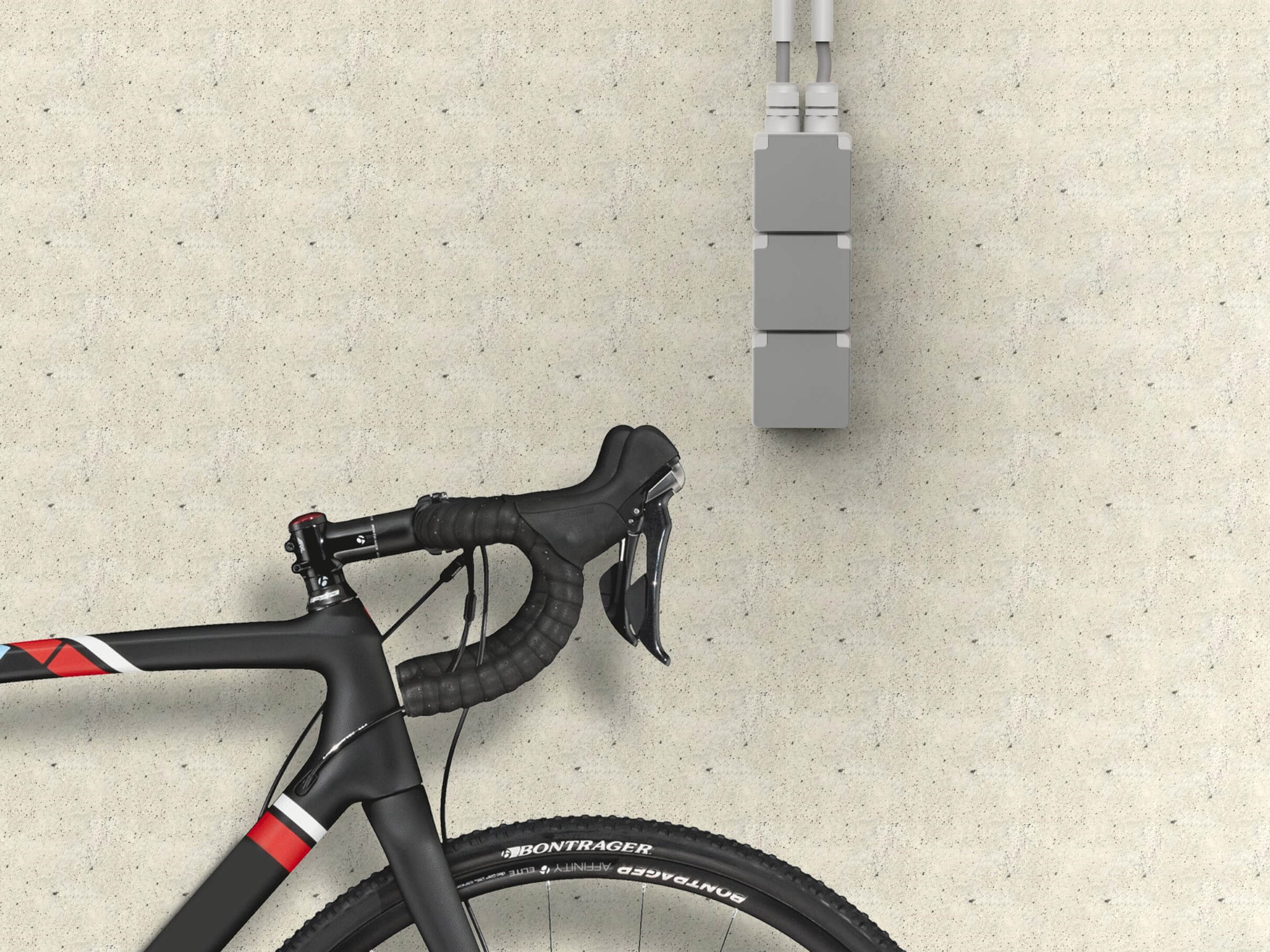 Entertain in your garden
With Niko, it's easy to connect hi-fi speakers, an internet and/or a TV connection on the terrace. Take the inside outdoors … with Niko Hydro, your electric connections are protected against all weather conditions so you can enjoy maximum comfort safely.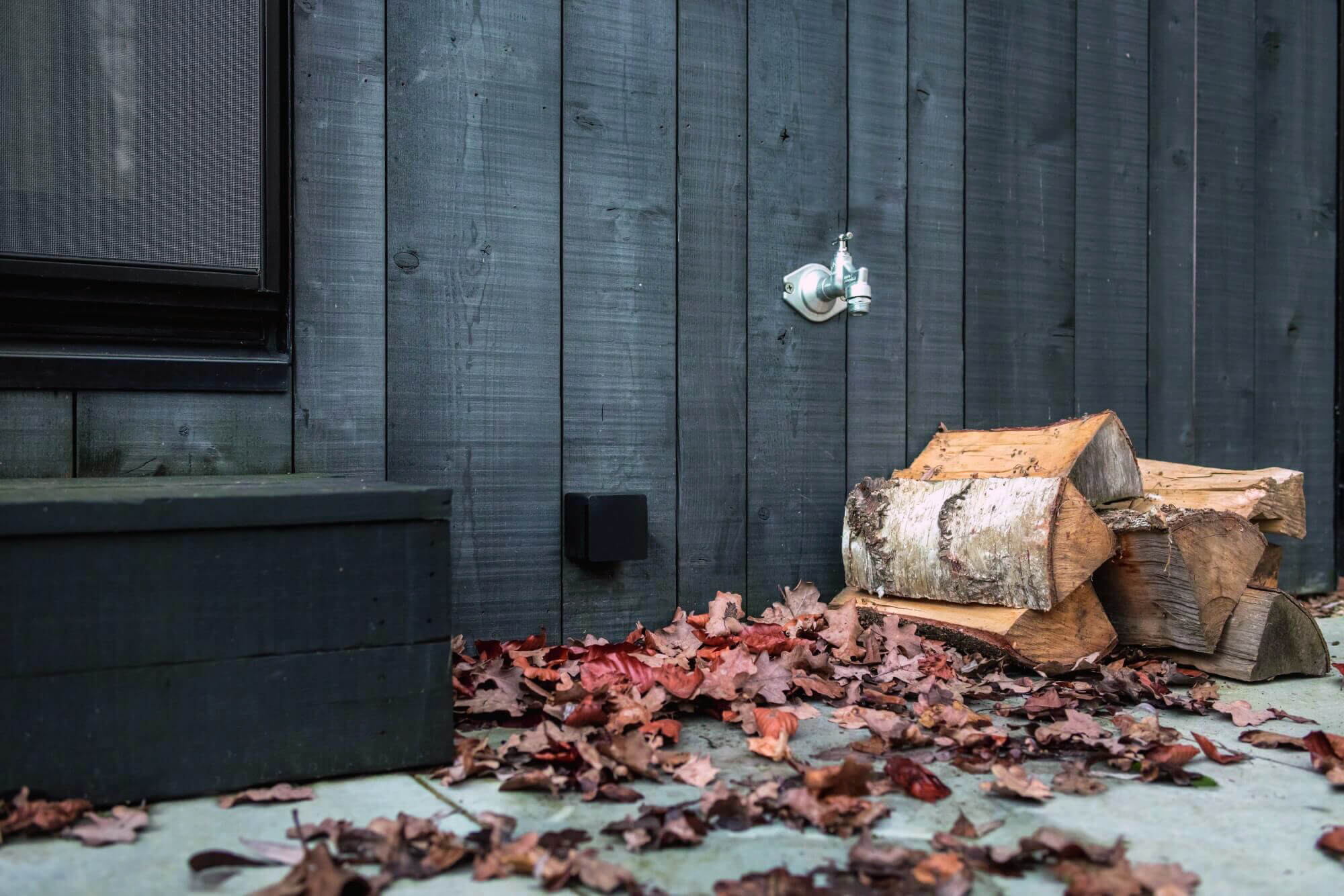 Plug-in installation makes it easy
All Niko Hydro switches and socket outlets are available with either screw or plug-in terminals. Choose the one you prefer, especially as plug-in terminals will save you time and effort, and have the same price as the screw terminal range of products.
Product information
Are you looking for products or their technical details?
Experience the Niko products yourself
Come to our showroom and experience the benefits of home automation.