Belgian interior and furniture designer Pieter Peulen and his partner Joeri Evers were keen to roll up their sleeves for the smart home installation in their home. Niko Home Control turned out to be the smart solution that they could easily install themselves with the help of an assisted DIY shop and Niko's online programming tool. Incidentally, the system also fitted perfectly within their vision for a minimalist, smart home.
Why opt for Niko?
With an interest in home automation, the couple started their search for the ideal partner. "Niko immediately caught our eye. The design and expandability is what appealed to us in the first place. The fact that Niko is also a Belgian brand definitely added value," Pieter admits. 
A stress-free choice
The choice in favour of Niko Home Control was therefore a no-brainer. "Joeri and I knew from the beginning of the building process that we wanted to do as much of the work as possible ourselves and involve as few parties as possible. As such, we hoped to avoid any unnecessary stress and expenses. So the fact that we could install Niko Home Control ourselves with the help of an assisted DIY shop was a deciding factor."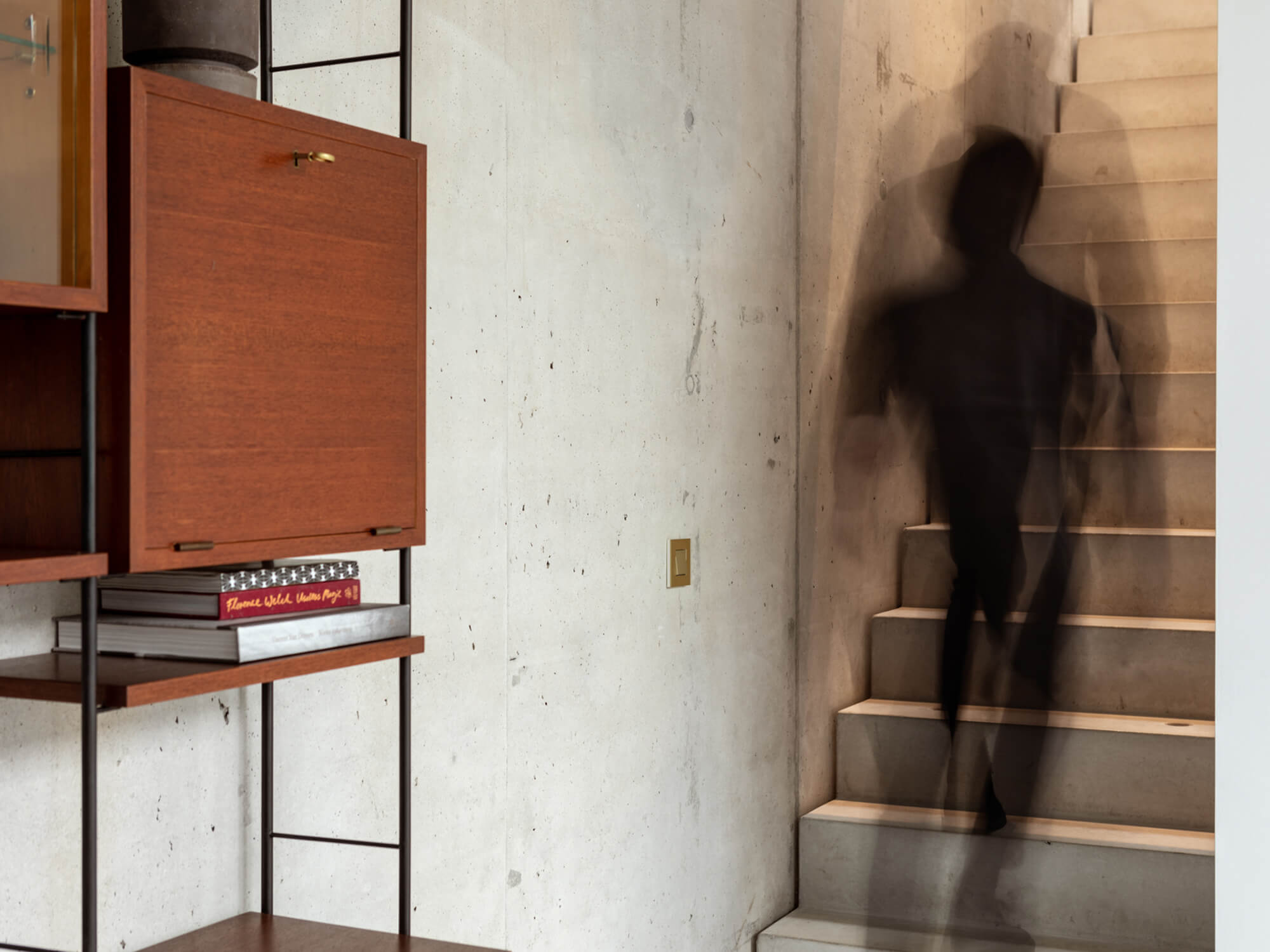 A flawless and independent installation
And so it was! Pieter and Joeri immediately got to work with Easykit. "In the Easykit showroom, we were able to discuss our Niko Home Control plans in detail, before they sketched out everything with all the technical details in mind. Based on this, we received a quote with all the necessary materials, which we were also able to view in the showroom. Afterwards, you collect your stuff and then you can get straight to work."
An intuitive programming tool
For installation and programming, Pieter and Joeri relied on Niko Home Control's (online) technical and user manuals. "Even if you know nothing about it, with the necessary support, you can easily install and program Niko Home Control yourself. Niko's online programming tool is so self-explanatory that the system was up and running in no time at all."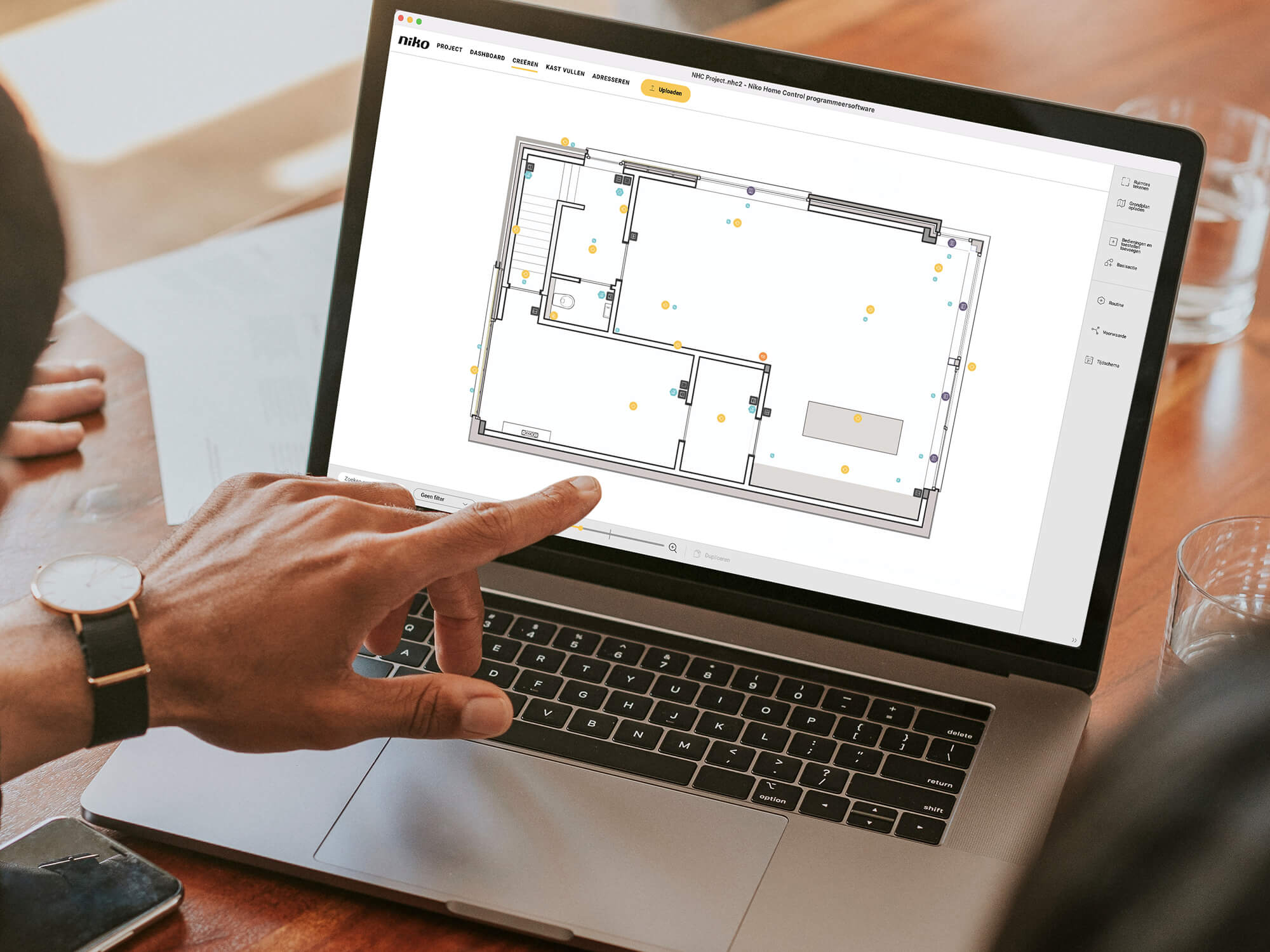 No rocket science
"Installing home automation yourself does not involve any major risks as such. Once you get the hang of it, it really isn't rocket science. If you connect a cable incorrectly, then it just won't work. It's as simple as that."
Niko Home Control's added value
The ultimate comfort
At the end of a hard day's work, it is good to rest your weary limbs, and in the case of Pieter and Joeri, that is no different. "The comfort of Niko Home Control is a huge asset to our home and day-to-day life. Every night, we turn off all the lights from our bed and we also control the temperature in the house via our smartphones. What's more, we close our curtains at the touch of a button, so we don't have to touch the delicate curtain fabric every time."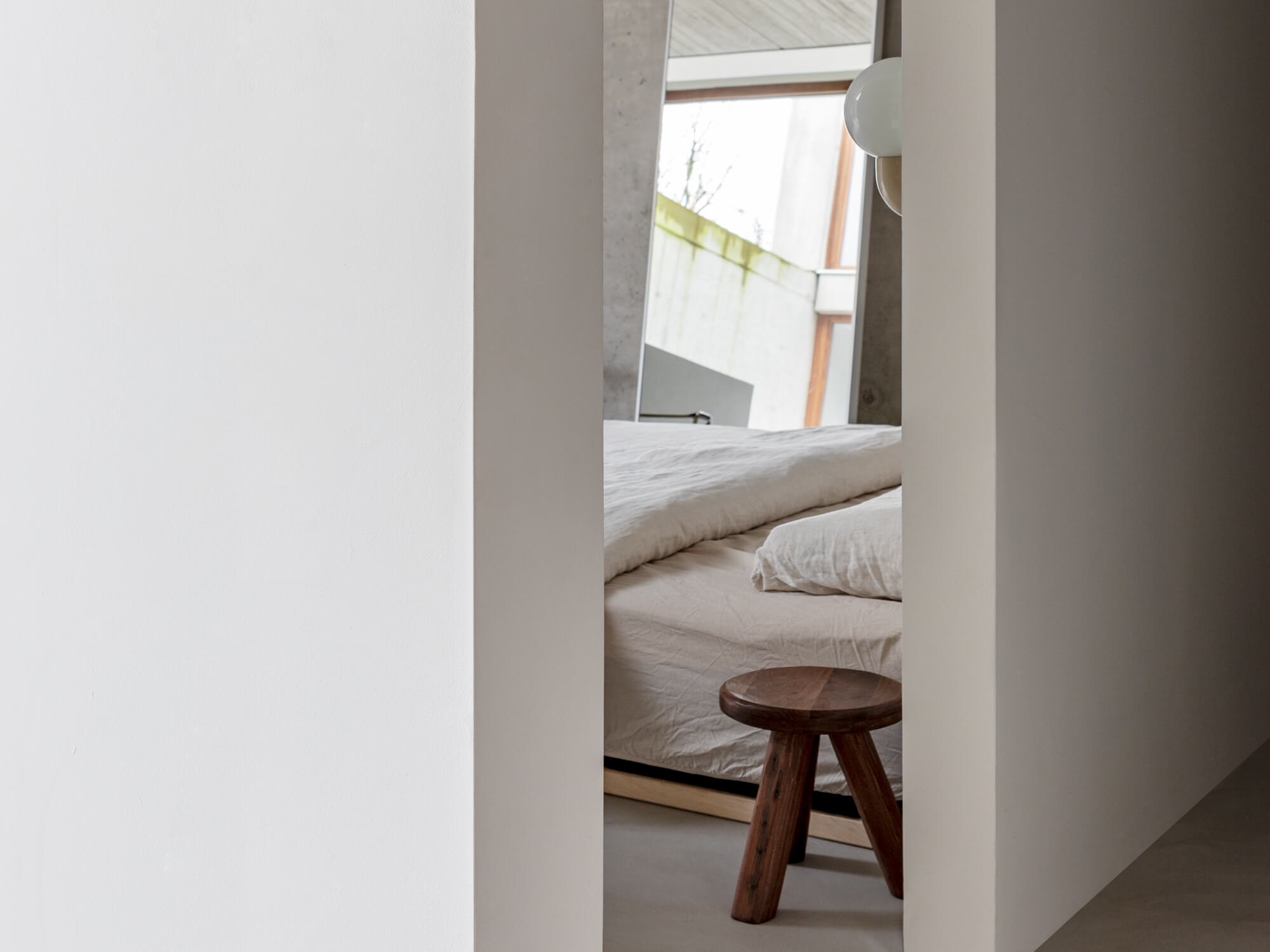 An asset also professionally speaking
"When we rent out our property for photo shoots, Niko Home Control proves once again a huge asset. Thanks to the central touchscreen, our customers can easily see which lights and curtains they can control while we can remotely heat only the necessary rooms."
Smart stylish.
Apart from the fact that Niko Home Control offers the couple comfort and control, the smart system also reinforces their design vision.

"By opting for Niko Home Control and the convenient Niko Home app, we were able to realise our minimalist vision. That's why we deliberately chose a limited number of switches with maximum impact. Within the Niko Pure range, we immediately found what we were looking for."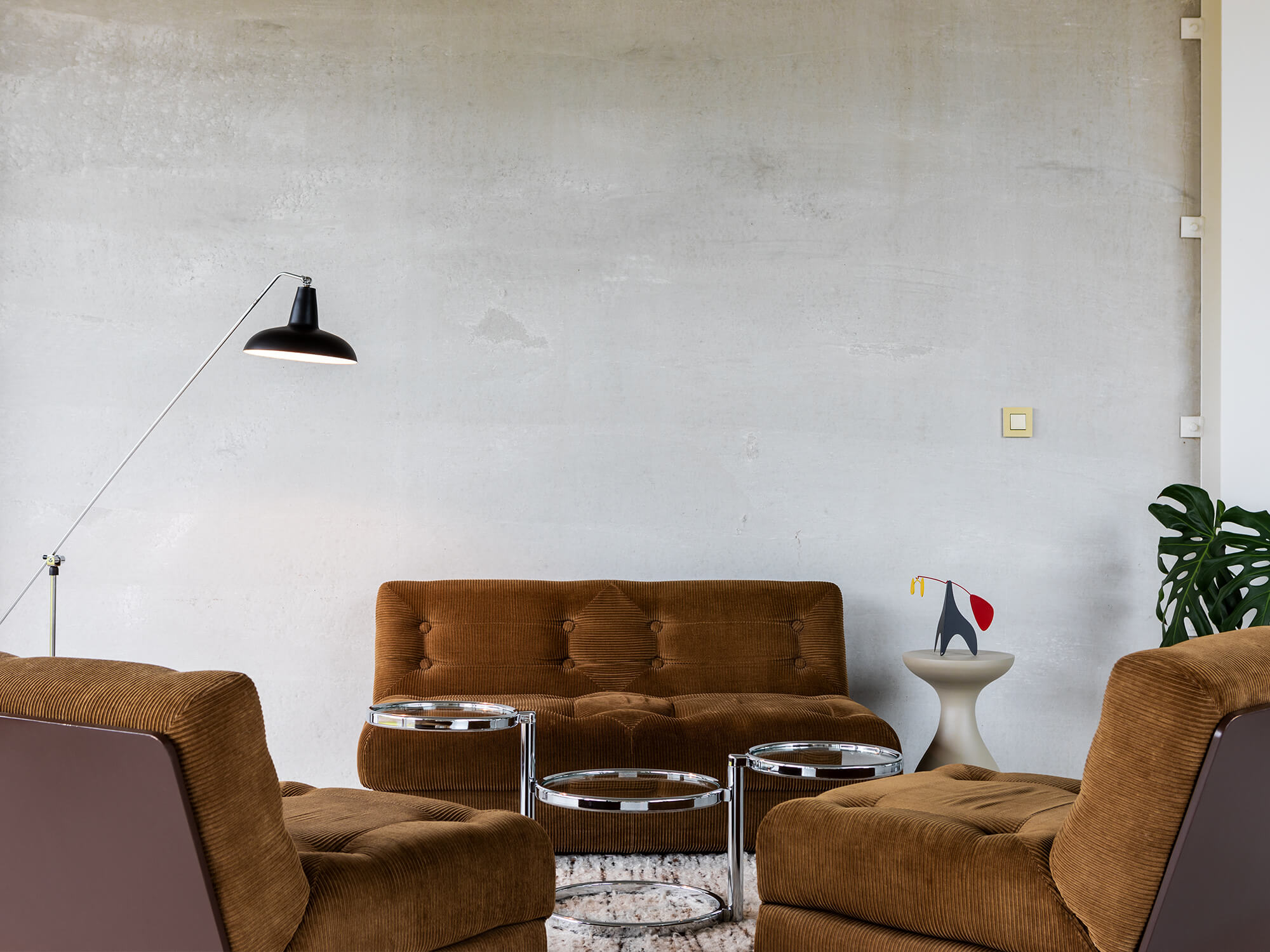 Safety first
"In addition, our smart
doorbell
also comes in handy as far as our home layout is concerned. For instance, we chose to relocate our bedroom to the basement. Super convenient to
check who's at the door via the app on our smartphones
. Via Niko's
presence simulation
, we can also deter unwanted visitors."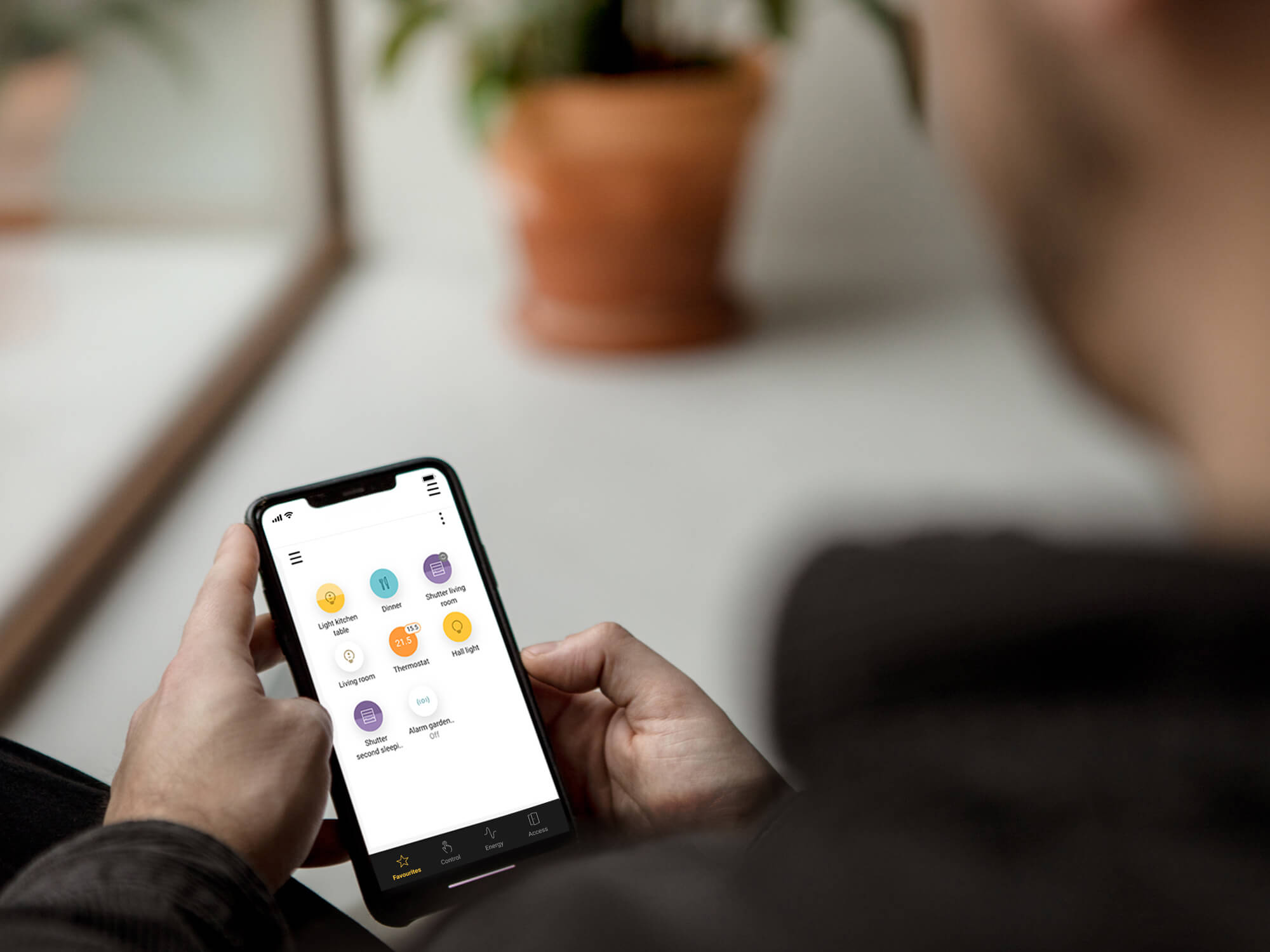 The next steps for Pieter and Joeri's smart home?
With the rental of their home in mind, the couple still dreams of other Niko Home Control add-ons.
Ready for the future
"We hope to connect our digital meter to Niko Home Control soon, so that we have a clear idea about our energy consumption and the surplus solar energy we generate but don't use ourselves.
In addition, we would like to install some connected power sockets so that we can switch on/off the appliances connected to them according to the available solar energy," the couple concludes. 
Experience
Do you want to experience a smart installation or view our products live?
Find an installer
Get advice, the right products and a professional to install them
Brochure
Download the Niko Home Control brochure