Interior and furniture designer Pieter Peulen went out in search of his own style by experimenting with colours and materials along with Niko. He plays with several switches and always trusts his gut to make a difference. On top of that, Pieter shares how you too can search for an authentic style in your interior.
Switches with character are what makes a difference
"Styling your interior really is all about the details. That's exactly why it's important to make conscious choices, including when it comes to your switch. The right switch really does make a huge difference to your interior's look & feel. Examine each switch's colours and materials first, before looking to see whether the design matches your home too – that's the only way to create an authentic style. Because the looks of the alu & steel switches aren't all that different, you can combine them and enjoy both styles. You really have to feel an interior!"
How do you choose the right switch for your interior?
"If you appreciate a modest style, then it's best to match it with the current materials in your interior. Use the same colour pattern to emphasise the elegance of your switches too. If you have many elements in black steel, for example, such as black steel kitchen details, then the Niko Pure steel black is a stylish match there."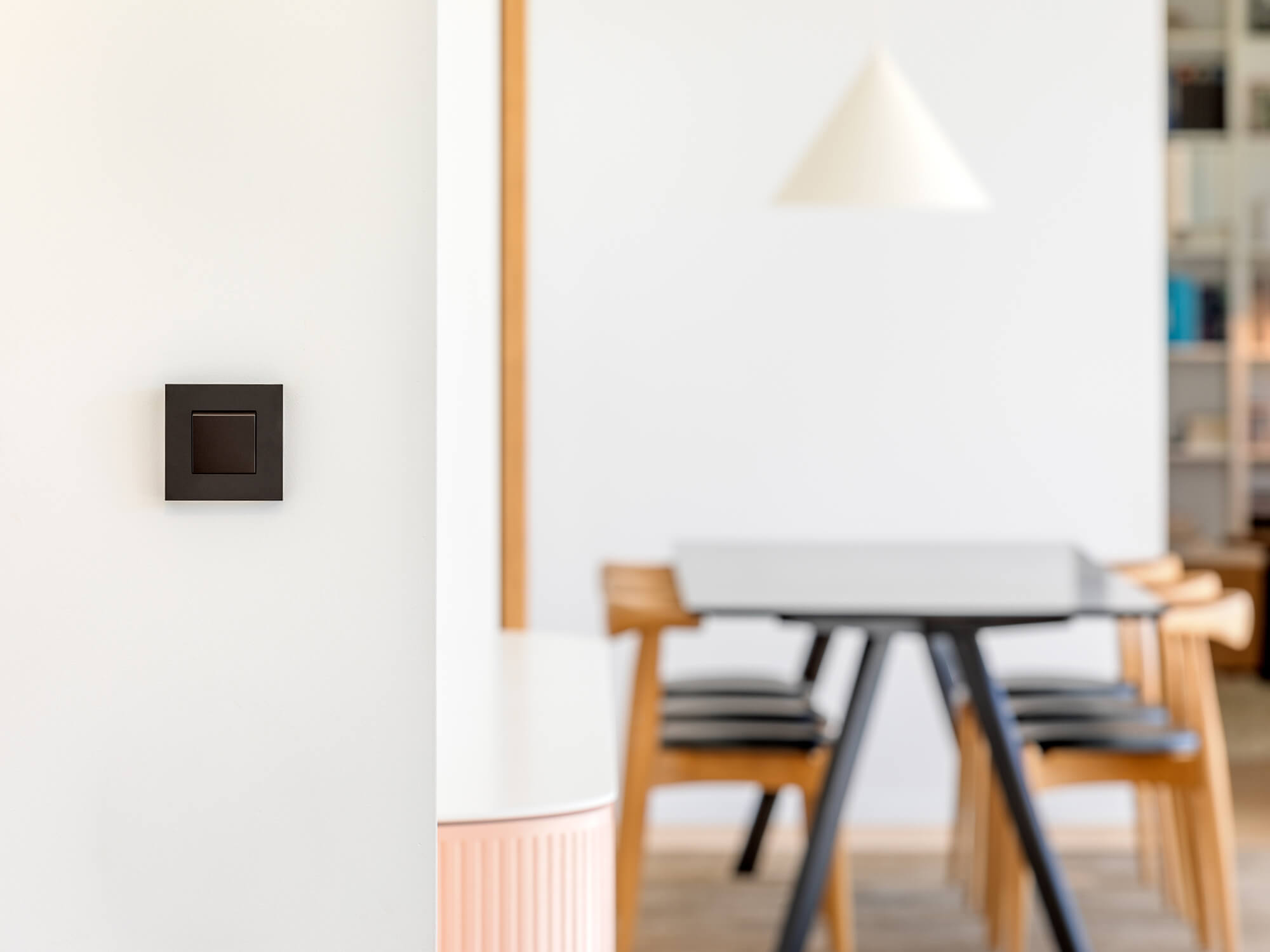 "Do you feel like a challenge? Then play with opposites for a distinct look. With Niko Pure alu gold, for example, you can get quite lavish if you have any deeper wall colours at home. In a warm interior, on the other hand, you're best off choosing a sleek steel switch to make a statement. Finally, the Niko Pure alu grey and the Niko Pure stainless steel on anthracite are perfect for experimenting with, since these switches are a contrast in themselves."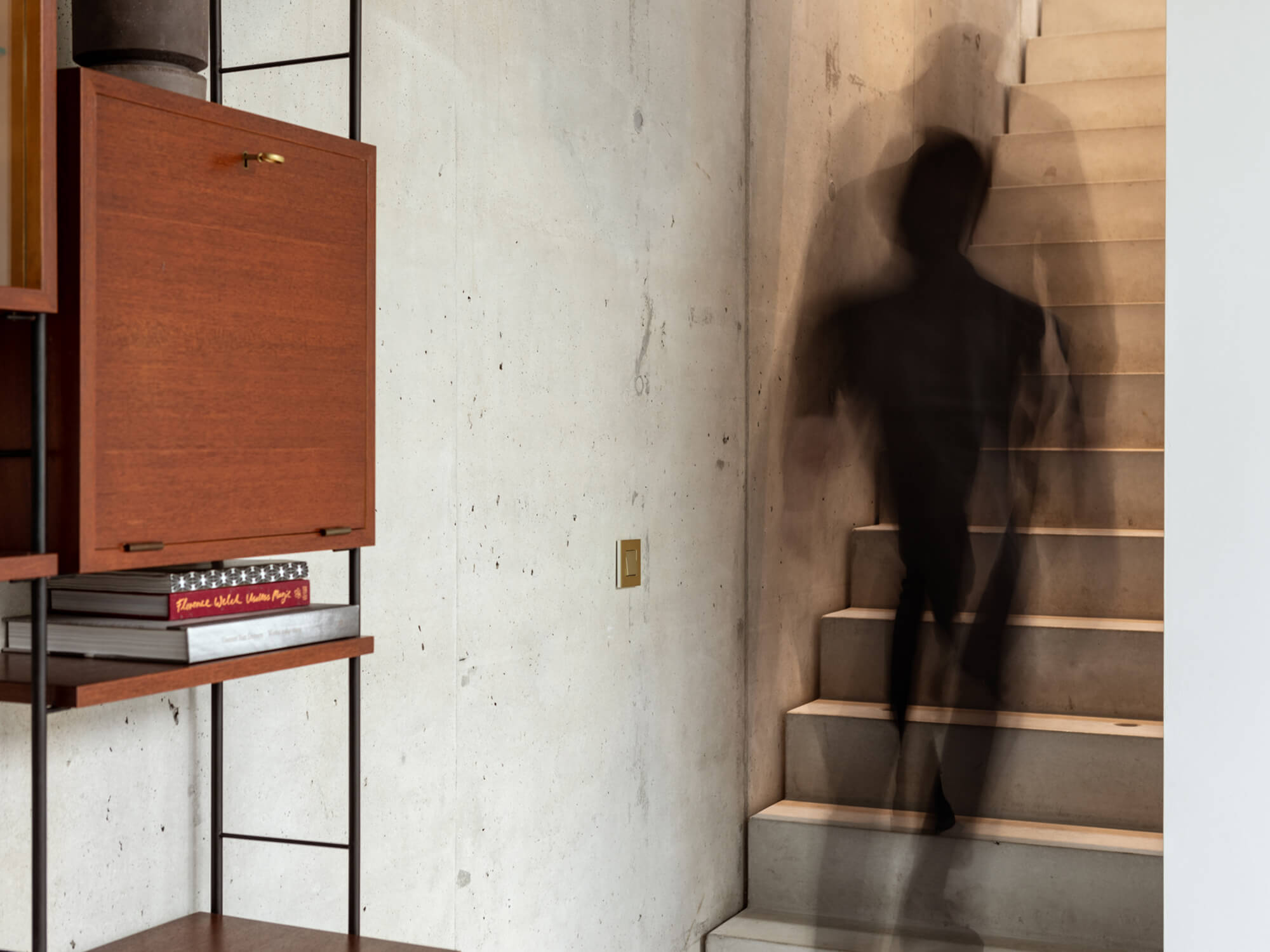 "If you're in your experimental playground anyway, choose a range of finishings for your switches throughout your home. Try to style the switches the same per room to retain the charm. Put distinct switches in cosy rooms, for example, such as the bedroom or the toilet. The Niko Pure alu gold or the Niko Pure steel black are ideal in those small rooms where the warmth and cosiness is already there."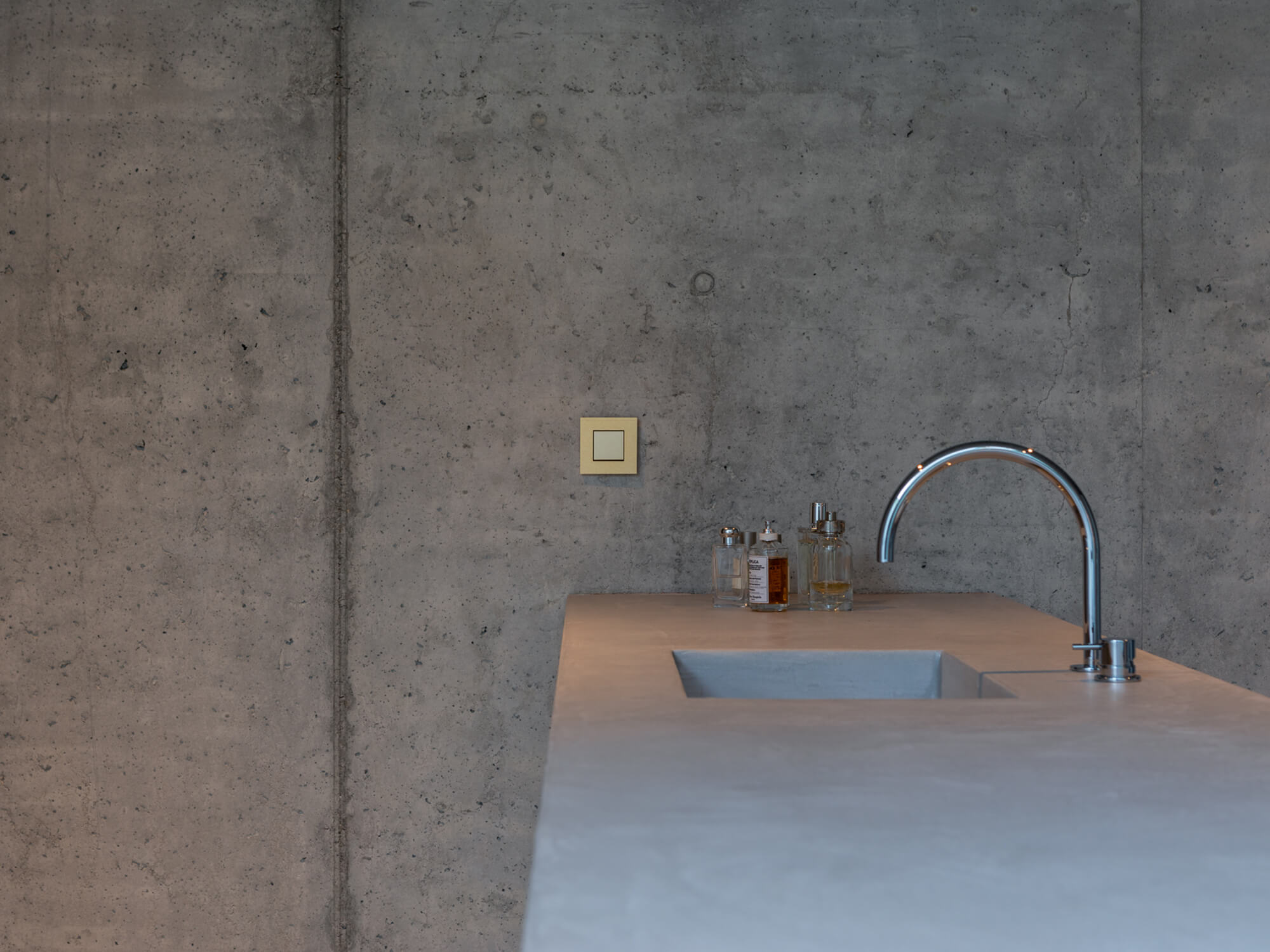 How Pieter creates warmth with Niko's alu finishings and white switches
"Personally, I went looking for an intimate balance of materials at home. There are mainly aluminium tints to be found in our interior, which feel less hard too. We already have a lot of cold materials, such as concrete walls, which aluminium fits very well between. Despite the switch having a different texture, this contrast ensures a soft balance.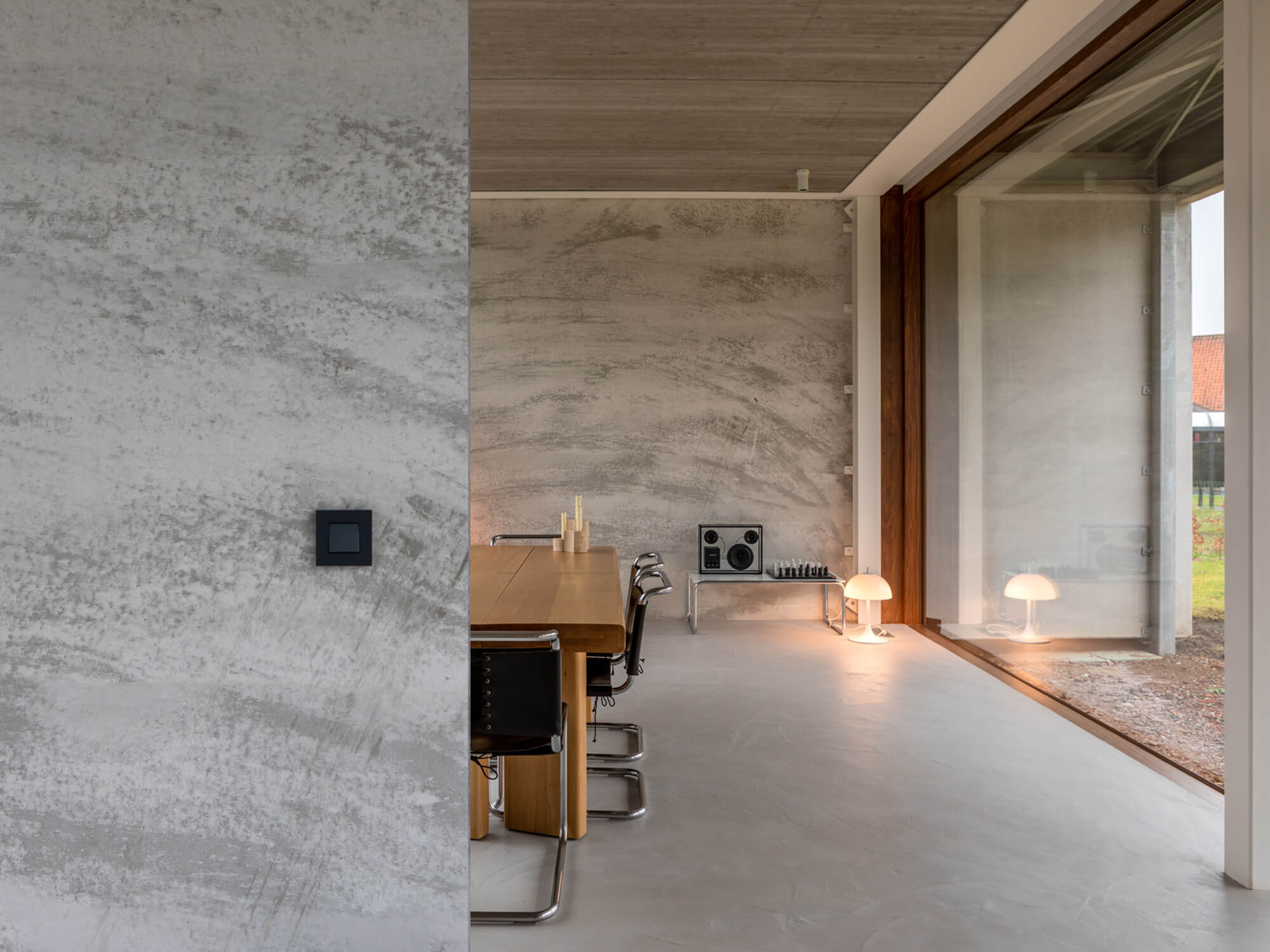 "To maintain that balance, I look at authentic materials too. I don't tend to go for compromises, such as tiles with a wood motif, for example. I just think 'choose what you really want and go for it'. The same applies to switches, I think: do what you want without compromising, keep it authentic, that's the best way. Any type of material – both alu and steel – adds specific characteristics to your interior. That's why it's precisely those little things you need to play to, which is what creates the warmth you want in your home."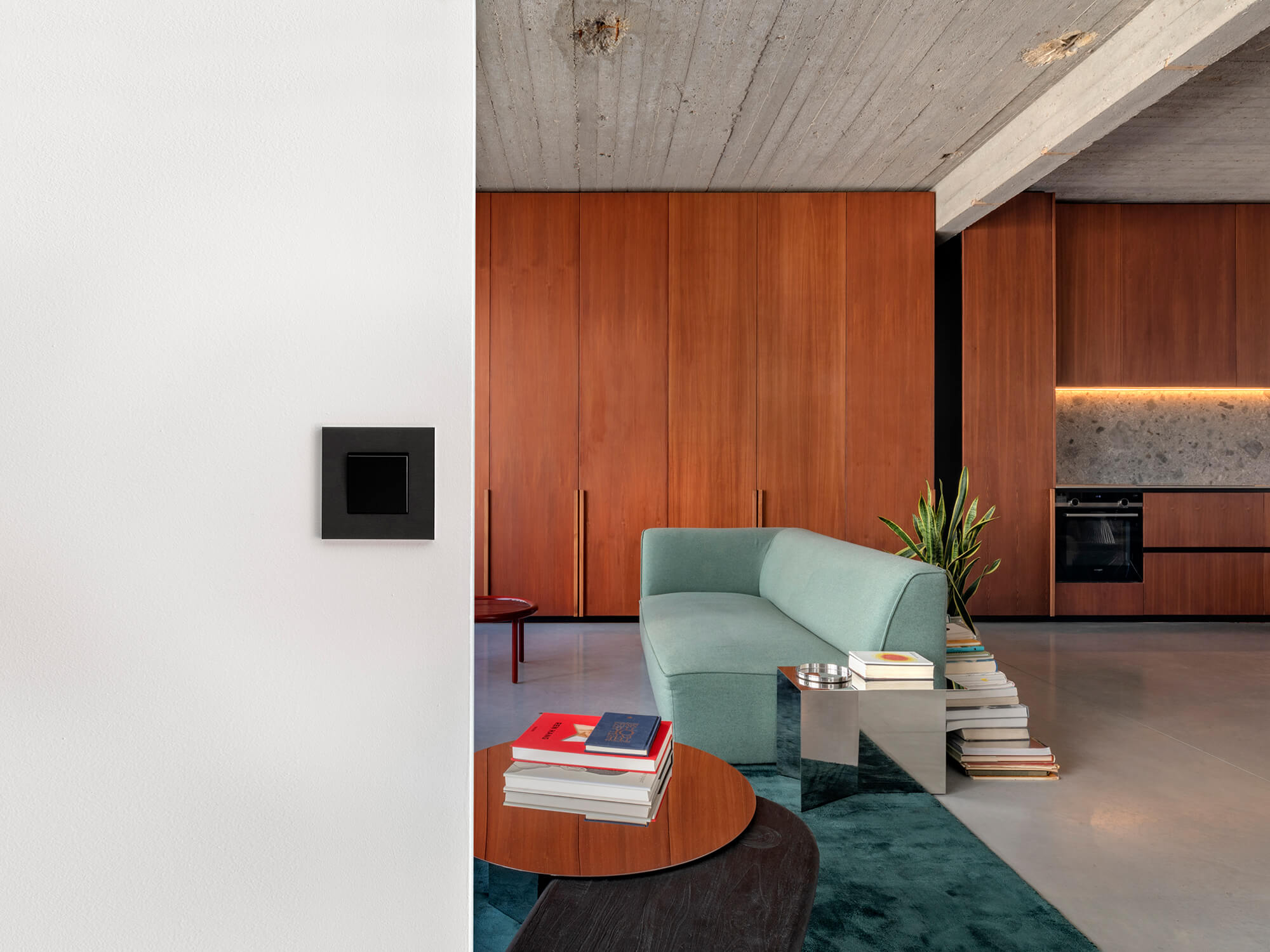 "Playing with materials isn't obligatory, of course, and there's nothing wrong with 'playing it safe' either. We have several white switches from Niko at home, for example. This is a colour that's timeless and matches my minimalist style. These are less distinct in terms of colour, but they do add a special touch. White tints, such as the Niko Pure steel white, and grey tints, such as the Niko Pure alu steel grey, are also timeless if you want to play it safe in a fun way."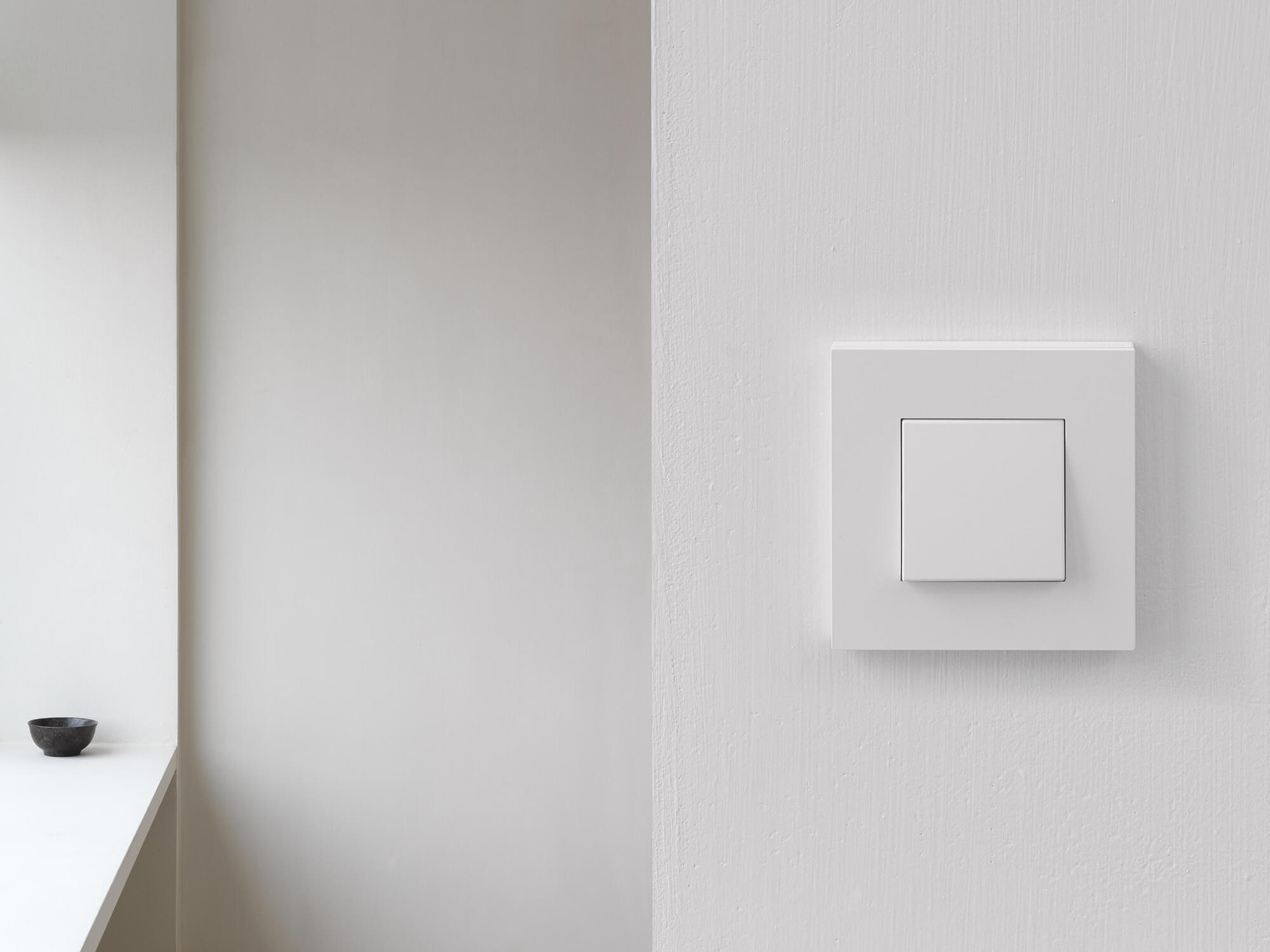 Create an authentic style
"Interiors have to live – designing your home is a game you can constantly enjoy. Interior items come and go, and you can embrace that with details like the Niko cover plates. If you want to create a warmer living room, for example, then swap the materials and colours in your switches. It's exactly these kinds of little details that make your house a home.
So don't be afraid to try things out with your switches. Match them to your walls or to your materials, or don't match them at all. Go out in search of your various options and feel your own style. I'll say it again as I'm so convinced of this: you have to feel an interior!"
Switch to beauty
Read all about our alu & steel finishings in our brochure
Niko finishings
Discover our finishings for switching material and socket outlets.
Find a dealer
Niko's products are for sale in a vast network of selling points