Decorator and interior designer Noémie Meijer furnished her home as a holiday home where you feel good all year round. Niko Home Control proved to be the ultimate addition to her home through connection, mood, flexibility and peace of mind. In this article, Noémie Meijer shares her experience and gives the necessary tips to get started in a smart way!
Check out Noémie's story here
"We opted in favour of Niko Home Control because the system allowed us to design our smart home based on our lifestyle. It is fully adapted to our daily routines and requirements." Noémie Meijer
Comfort and peace of mind
Niko Home Control's ease of use of was a major factor for Noémie and her family to opt in favour of Niko. "The ability to bring everything together under one system really appealed to me. I think it's brilliant that you can link the detectors and the connected socket outlets, but also products of external partners, within the same ecosystem," Noémie shares.
Personalised moods
"We wanted to furnish
our home like a holiday home
, where you can feel good all year round. This
perception of comfort is greatly enhanced by our personalised moods and routines
."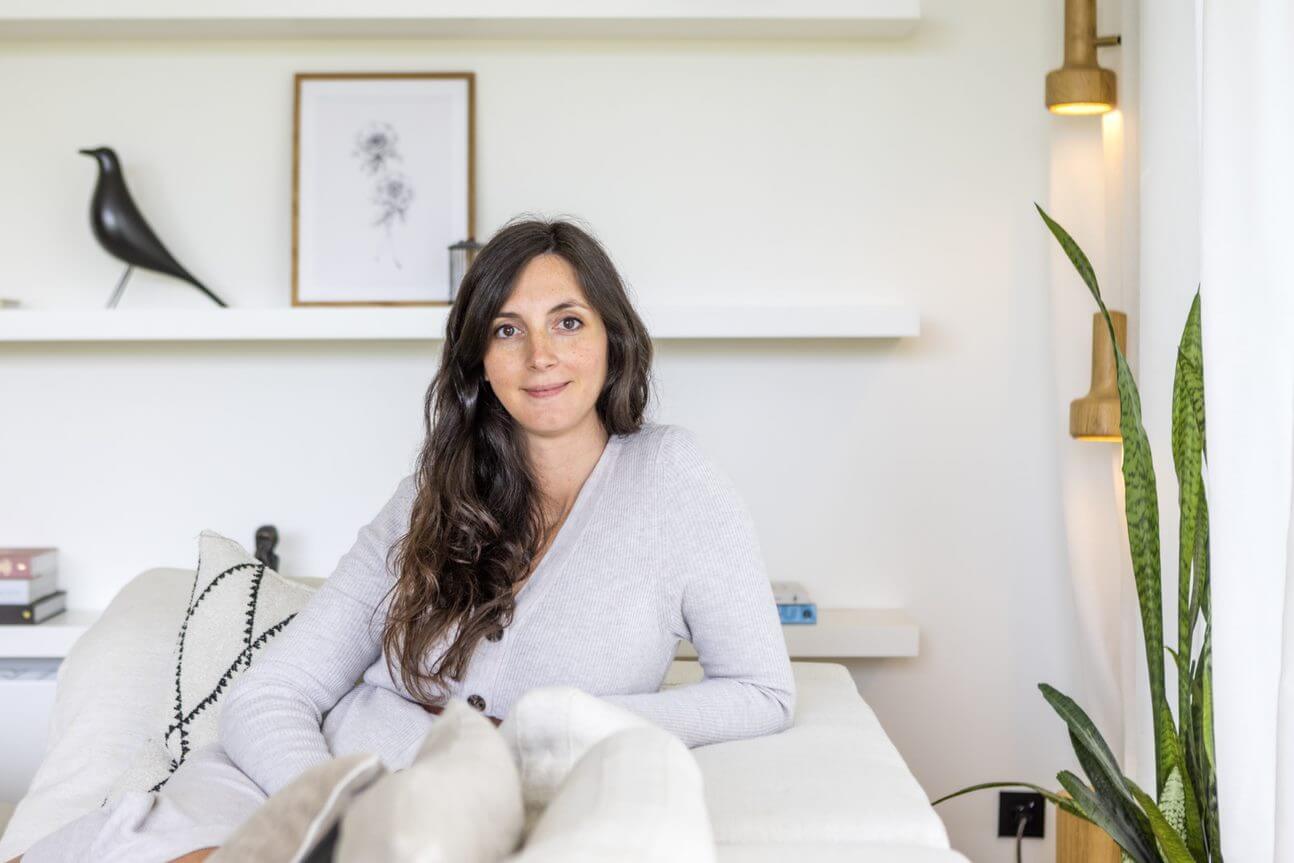 Setting the tone in any room
"Niko's connected socket outlets form an essential part of our moods. For instance, I love the fact that I can gather multiple points of light in one mood and then activate that mood without having to physically move. With just one click or Google Home command, I can set the tone in any room. The fact that I can also check and manage the energy consumption of appliances plugged into the smart sockets is a nice bonus."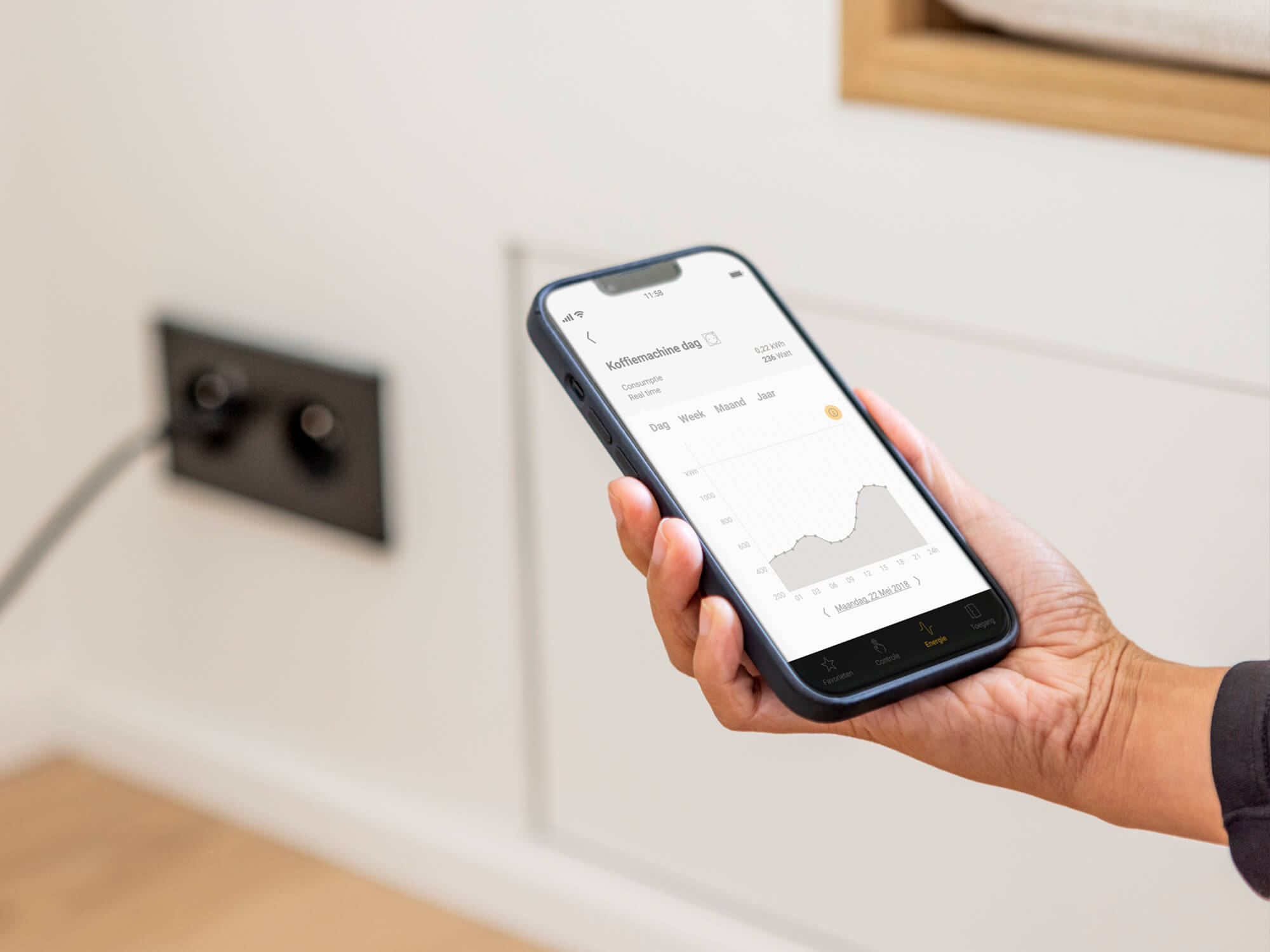 Always in contact with your home
What also contributes to Noémie's peace of mind is Niko's digital access control.
"It's just wonderful that my husband and I can be in contact with our home even when we're not there. As such, we can receive calls from the doorbell on our smartphone when we're away from home, so we can always speak to anyone at the door remotely. We can also check missed calls in a few clicks via the app on our smartphone. When we do get home, we use our control screens."
Smart indoor & outdoor lighting
"Finally, Niko's switches with LED lights and detectors also offer the necessary comfort. For instance, we installed the switches in a shared bathroom, which has two entrances. Thanks to the indicator light, you can then see if the room is occupied.
We placed the detectors at the entrance doors outside our home and my office.  As such, everyone gets a warm welcome at the door as soon as it gets dark."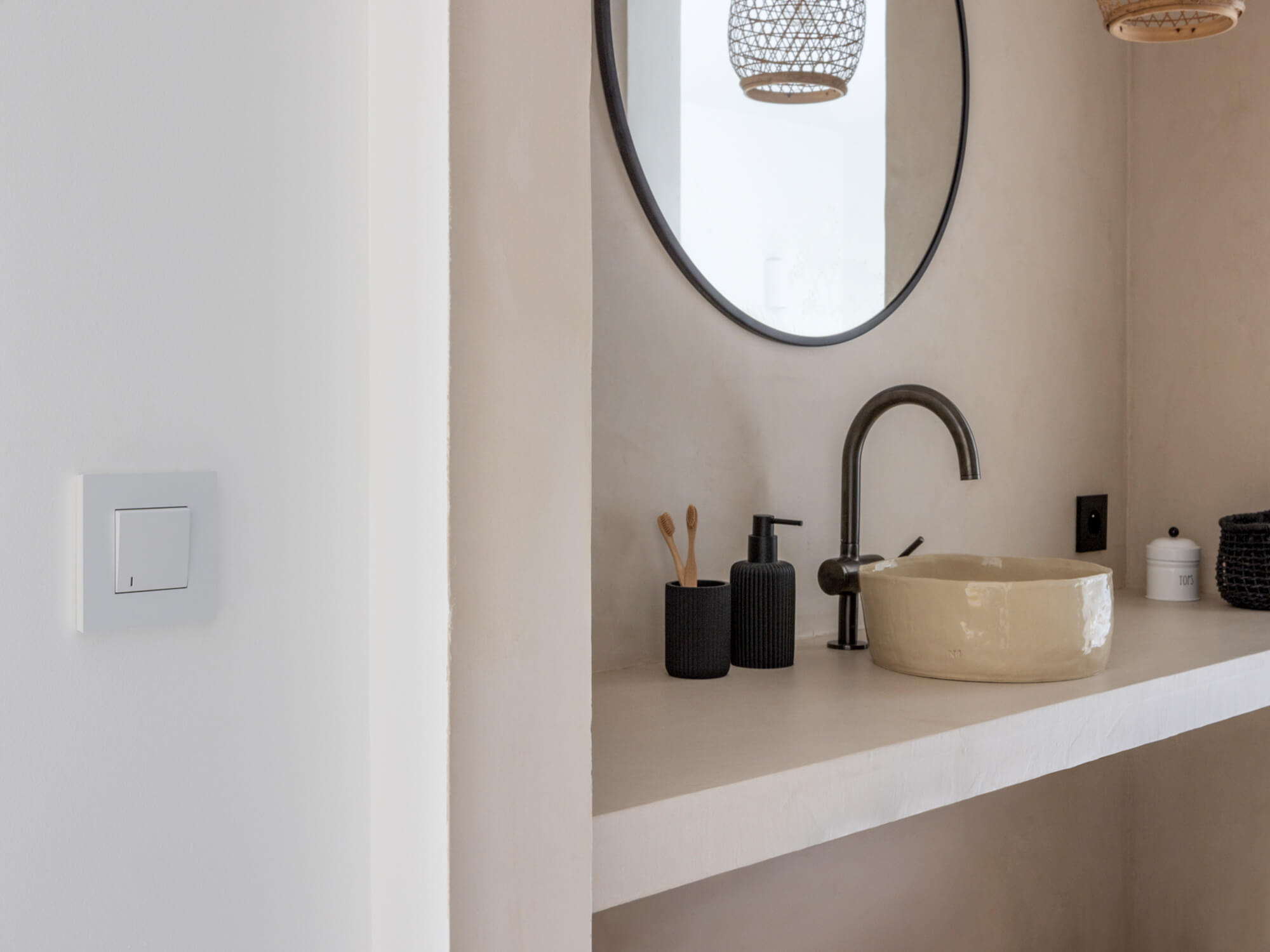 Maximum flexibility
"Besides the comfort Niko Home Control offers us, the system's flexibility is also a huge bonus. Elements can always be changed or added to the system according to our changing lifestyles. 

Looking ahead, we would, for example, like to install another connected socket in the baby room and an all-off switch by our headboard in the bedroom so that we can switch off everything in our home at the touch of one button. Finally, we also like the idea of changing the cover plates in certain rooms," Noémie imparts.
Smart at your own pace
"My husband and I deliberately chose to make only part of our house smart. Thanks to Niko Home Control, we can later expand our smart home and add functionalities at any time without any major work required."  

The system is installed on the same cabling as a traditional installation, so you can just replace the existing sockets and switches with connected versions to make them smart."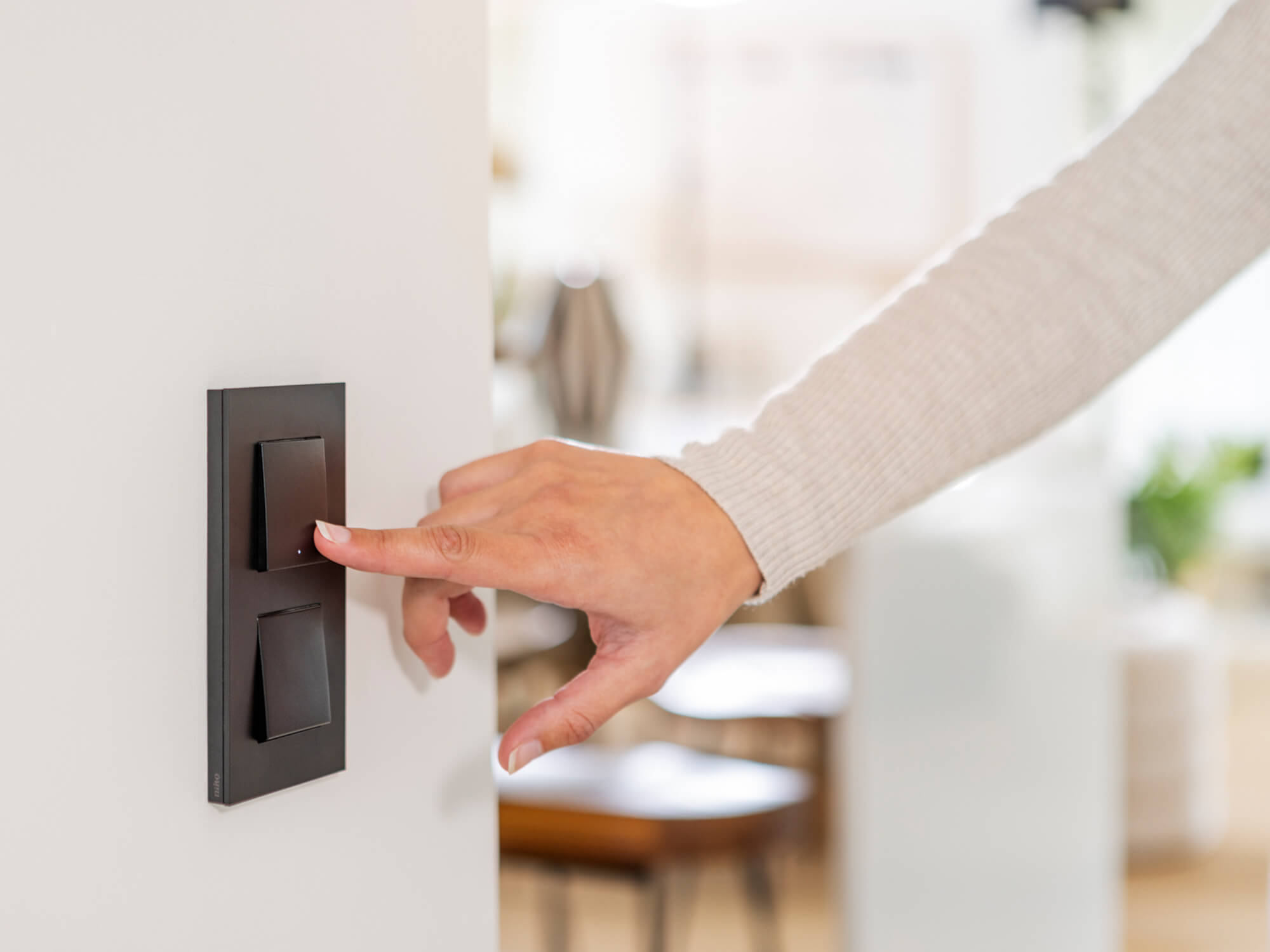 Expandability scope
"Incidentally, I think many people are unaware of Niko Home Control's expandability.
For example, I find it hugely convenient that Niko Home Control is compatible with numerous partner brands: from skylights, boilers and solar panels, right through to electric shutters and more. The fact that you can also link non-partner brands through the If-This-Then-That platform means you can almost connect your entire home and turn it smart. What's not to like!"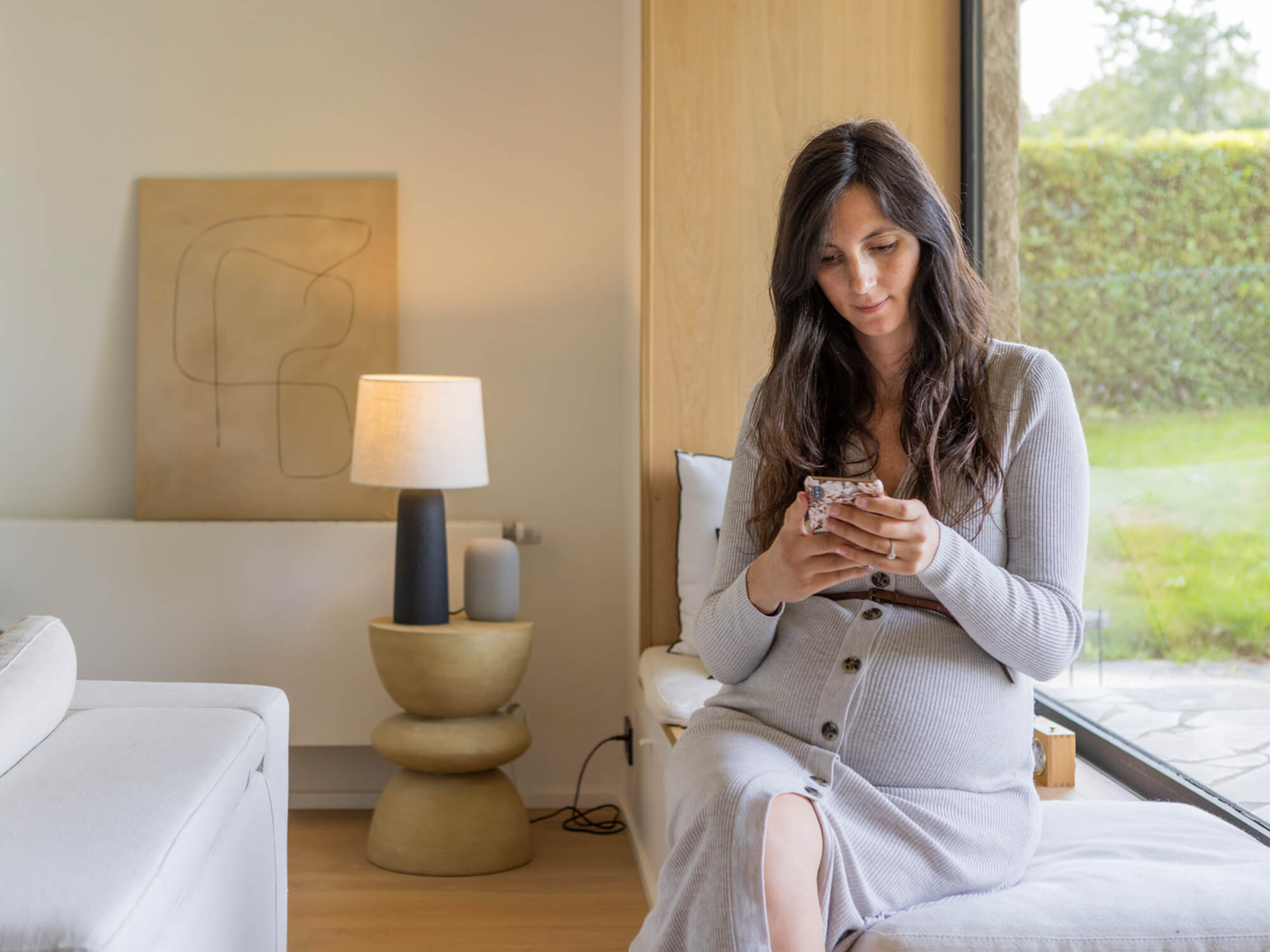 Versatile control: Google Home
Niko not only guarantees extensive choices when it comes to functionalities, Niko Home Control's operation is also versatile. 

"We use Google Home for voice control as we move through the central living area of the home. Commands to turn on the lights or set a mood, for example."
Versatile operation: Niko Home app
"We use the Niko Home app when we're not in the living area or when we're away from our home even. For instance, it's nice to use the app to ensure that all the lights on the ground floor are off when we go to bed. We also activate the presence simulation when we go on holiday. Needless to say, we use our switches to control lights or moods as well."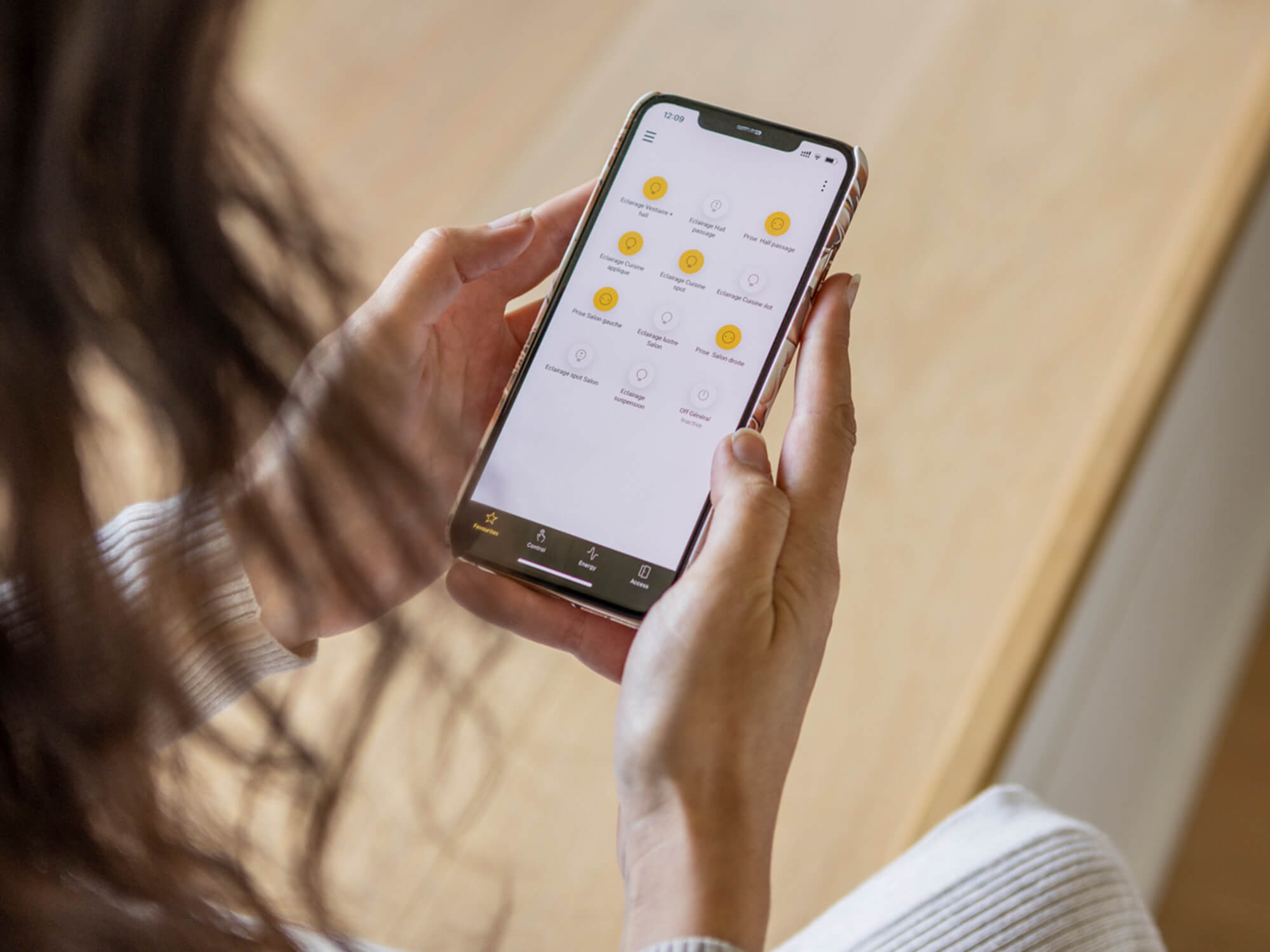 Design in harmonie met technologie
Belgian quality
Finally, as an interior designer, I think aesthetics are hugely important. On that front, too, I found what I wanted with Niko. As a Belgian brand, Niko offers stylish and sophisticated quality products that are also easy to install."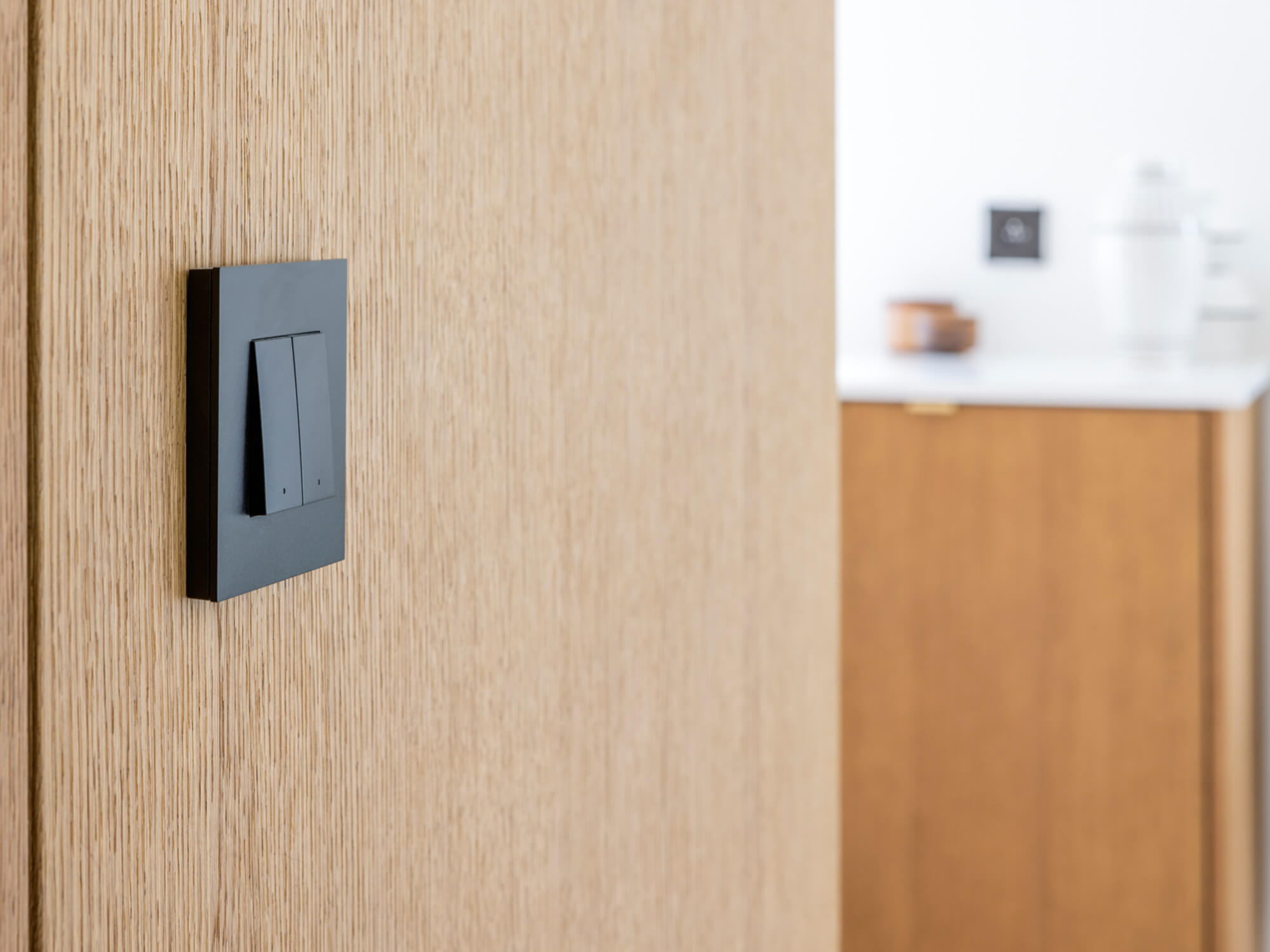 Interchangeable cover plates
"By the way, it's also nice how you can harmonise design and technology with Niko products and match your finishes with the rest of the mood created in the room."
TIP: "You can easily change your cover plates from time to time to change the style to your liking."
Experience
Do you want to experience a smart installation or view our products live?
Find an installer
Get advice, the right products and a professional to install them
Getting started with Niko Home Control?
Niko Home Control products are available from a number of retailers in Belgium.