Niko's connected sockets and smart plugs offer multiple features and benefits.
control your appliances from a distance with the Niko Home app,
include them in one of your Niko Home Control routines (like all off, or a pre-set mood),
measure and monitor the energy consumption of your appliances
You can add a smart plug to your existing regular socket outlet. Or you can replace your socket it by a connected version, which you can install using the same wiring.
Fingertip control of your appliances
Your appliances can be controlled either via the small on/off button on the socket or plug itself, or with your smartphone.
Use a connected socket or smart plug for equipment in the home, like a standing lamp or electric fan (for example) and you can include them in your Niko Home Control routines. At the same time, they can also be part of a pre-programmed all-off function. Very useful for safety and energy savings.
Monitor your energy consumption
Niko's connected sockets and smart plugs provide real time information on the energy use of your appliances. This helps you avoid unpleasant surprises when the electricity bills arrive.
It can also be set to limit energy consumption and send you an alert if something is wrong, for example if a connected appliance uses more energy than it should or no energy at all (e.g. freezer).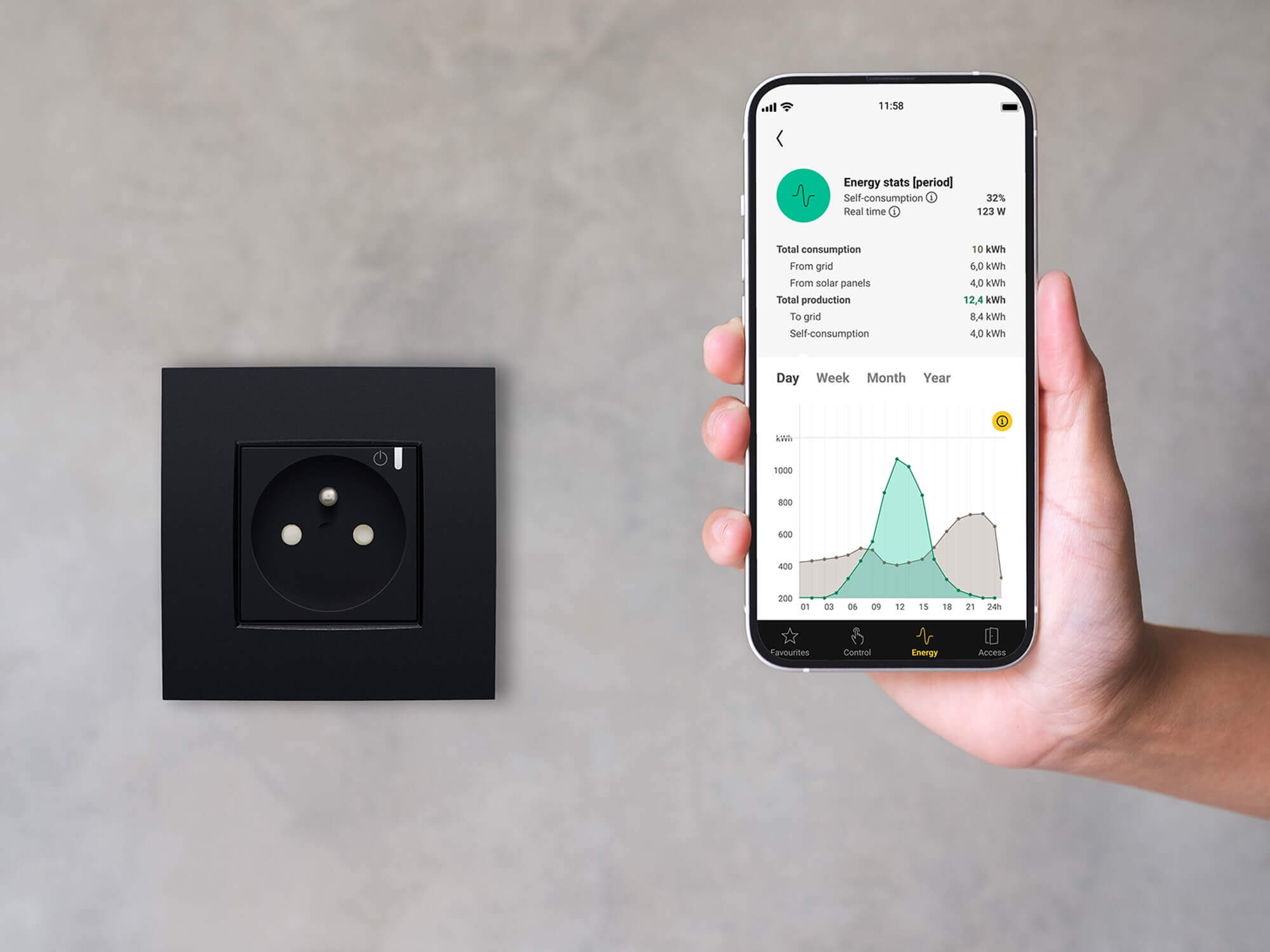 Program appliances to turn on automatically
Connected sockets and smart plugs are useful when you want to automatically switch appliances on at a specific time of the day, or switch them off after a period of time.
They can also be included as part of an automatic routine, say to stimulate a presence in your home or to improve your self consumption with solar mode.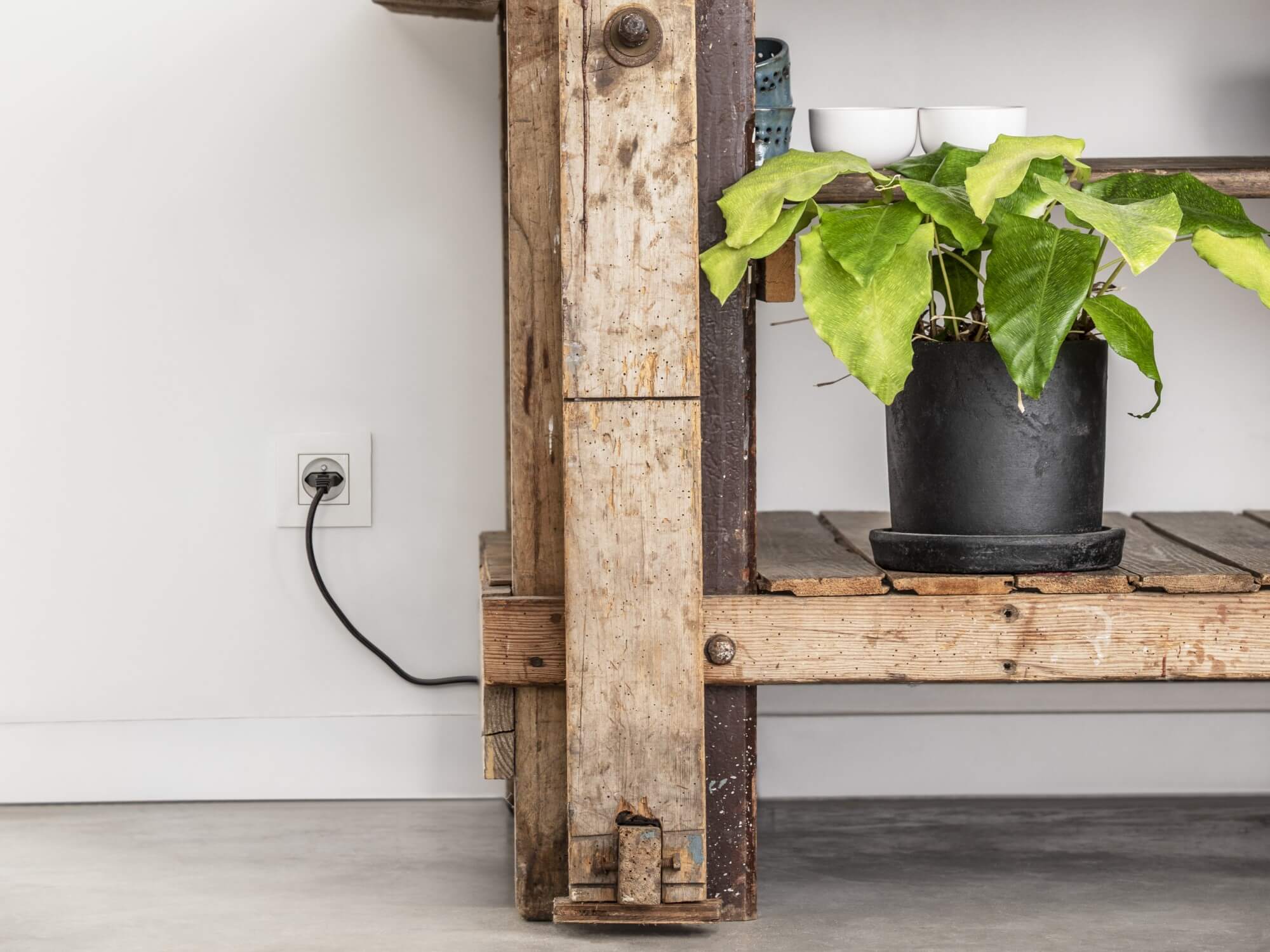 Installation no matter the type of wiring
Niko's connected sockets and smart plugs can easily be installed in both new builds and existing houses. You can easily replace an ordinary socket with a connected version, using the existing wiring.
Find out how to install connected sockets and smart plugs in our online user manuals.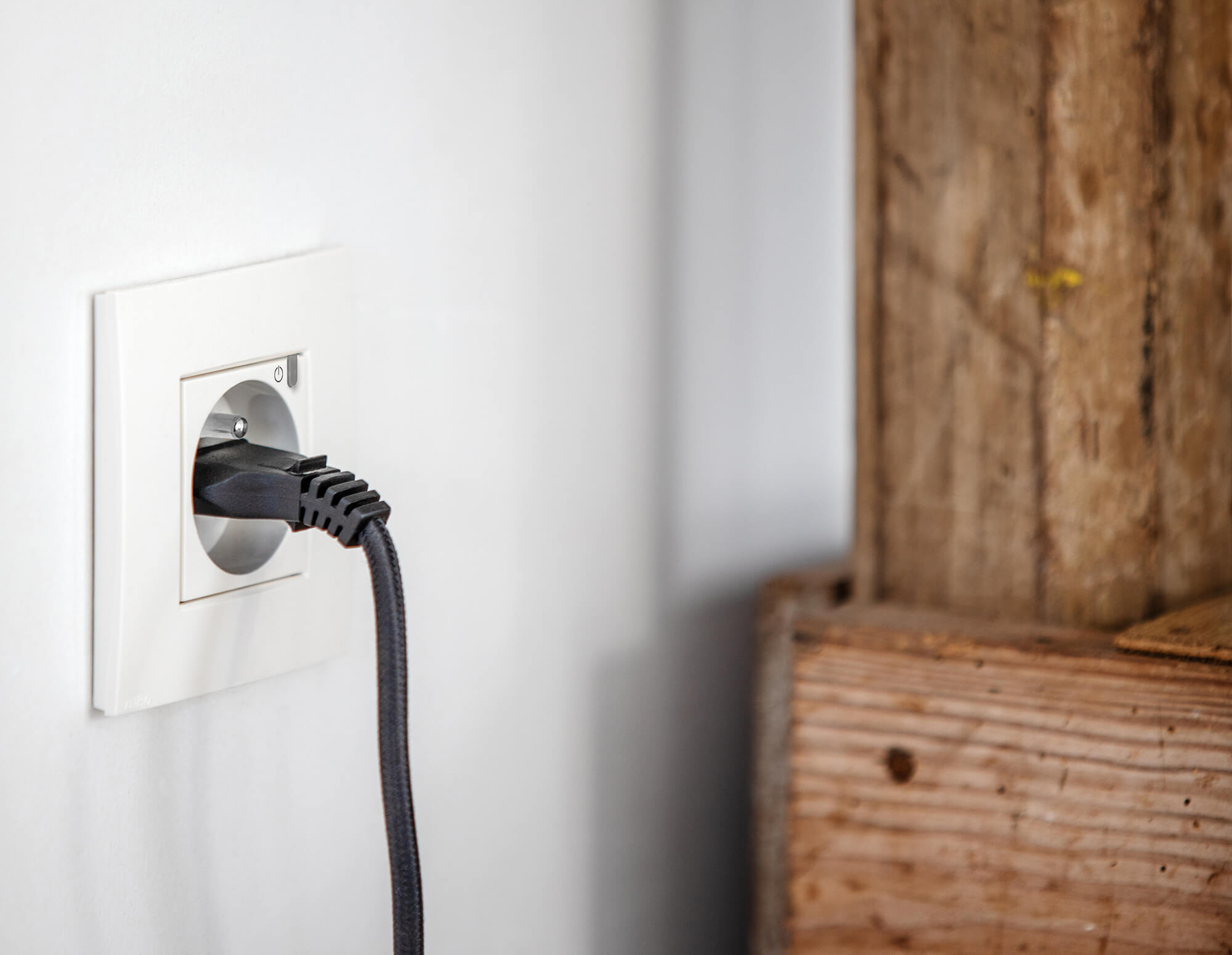 Part of an ecosystem
Connected sockets can be switched on or off with the small button on the socket (which also serves as a feedback LED) or they can be controlled via a smartphone, if connected to a wireless smart hub.
Once connected to the wireless smart hub, you can expand your installation to include connected switches, dimmers, motor controls and wireless detectors. In this way you can make your home as smart as you want it to be.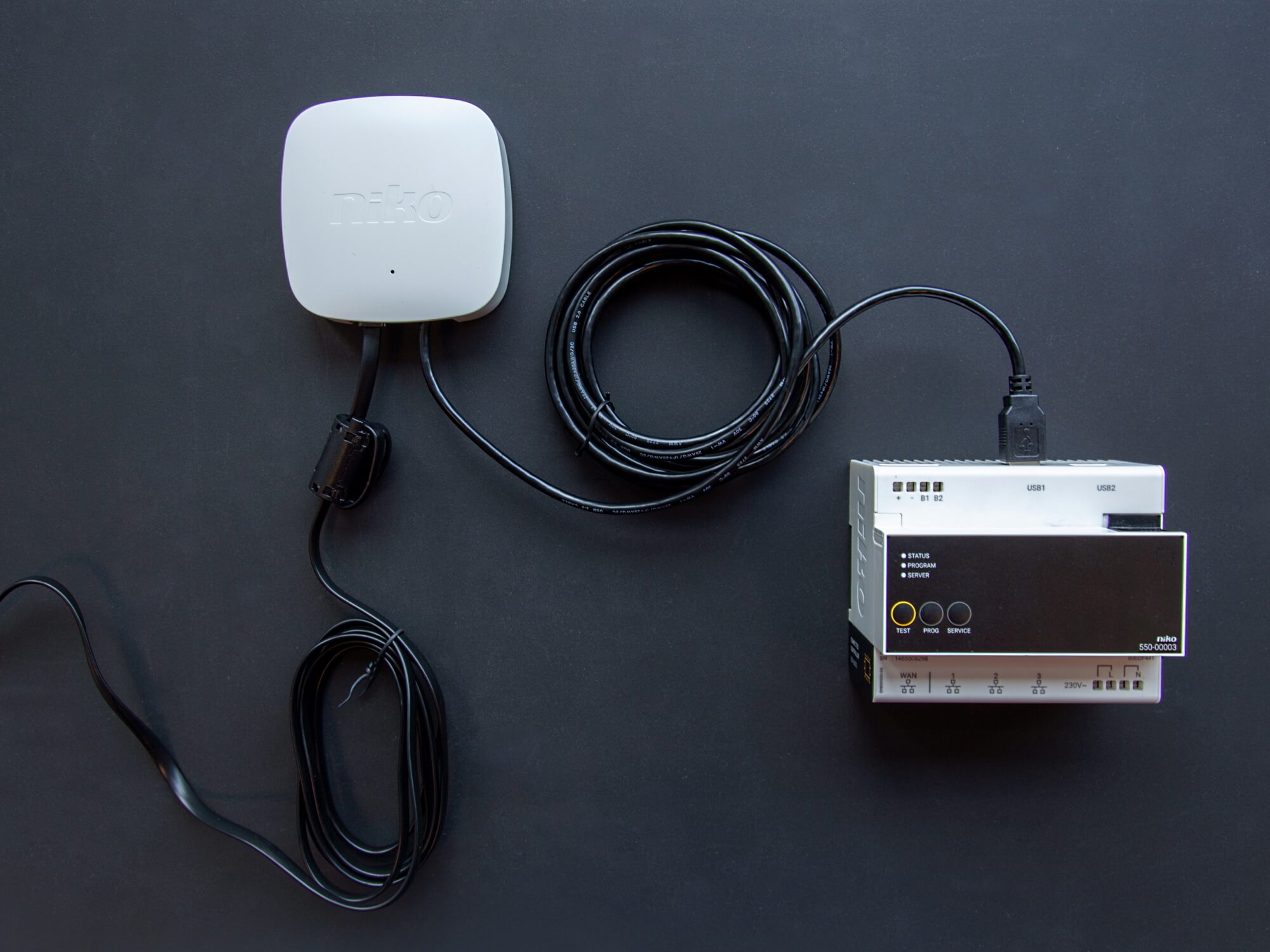 Set up is easy via the Niko Home app
To control connected sockets with your smartphone, or to include them in moods and routines, we recommend you use Niko's intuitive Niko Home app. It's easy to use and lets you set up and manage your connected appliances via routines or time schedules. The Niko Home app will guide you through the steps you need to take, including registration of your sockets (or your other connected products), and put your entire smart home in the palm of your hand.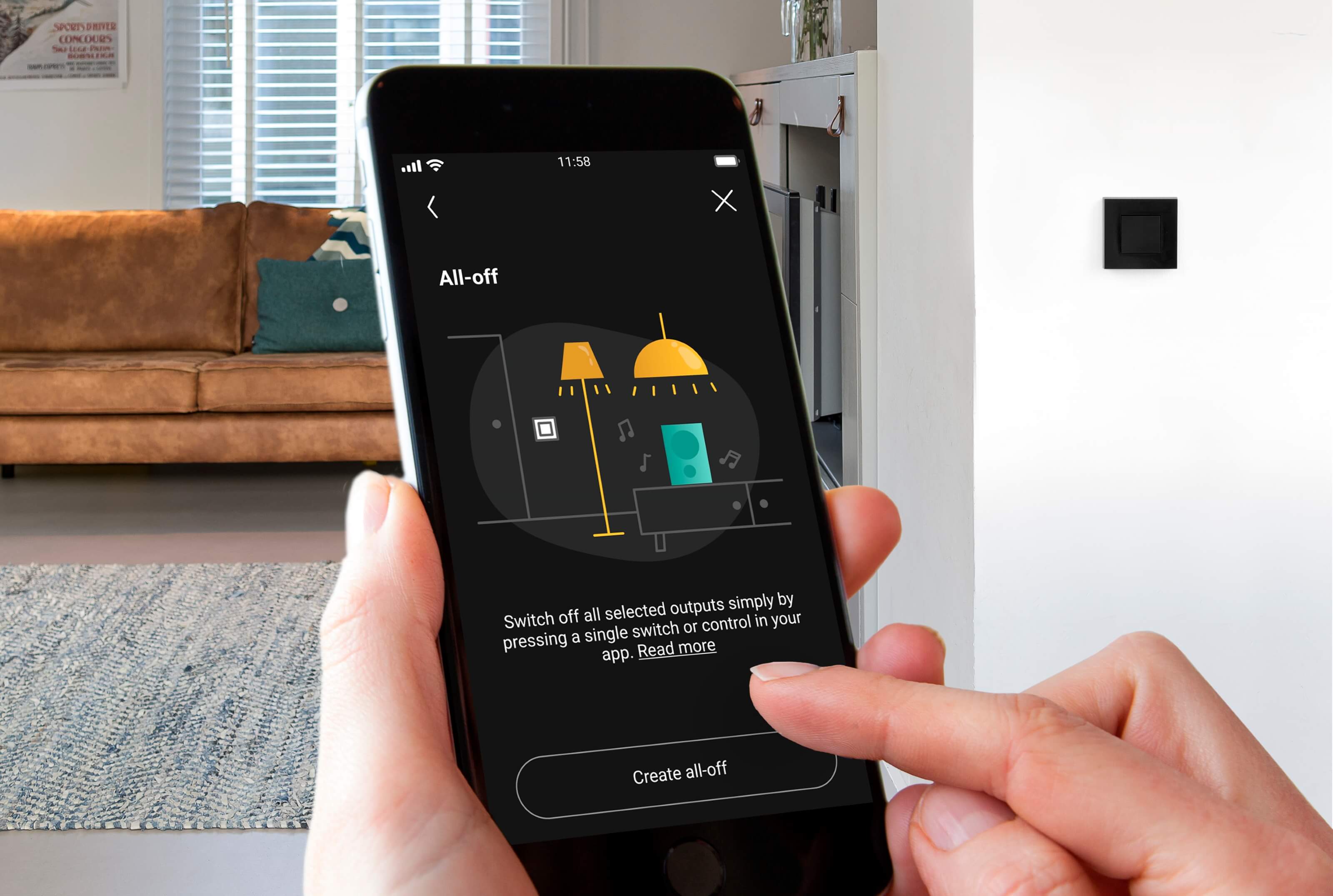 Online catalogue
Technical product information for professionals
Experience
Do you want to experience a smart installation or view our products live?
Find an installer
Get advice, the right products and a professional to install them