Program it once and get your home working for you
Routines are basically a series of actions that your system will carry out either when you press a button or when a certain predefined condition is reached (like time, temperature or other).
Here we'll tell you how these can make your life easier, safer and more efficient.
Setting up routines
Routines can be any combination of functions connected to your Niko Home Control system:
turning lights on/off or dimming them


turning music on/off or adjusting the volume/track etc.


turning heating up/down


turning ventilation up/down


opening/closing shutters, sun blinds, venetian blinds, garage doors, gates, roof windows etc.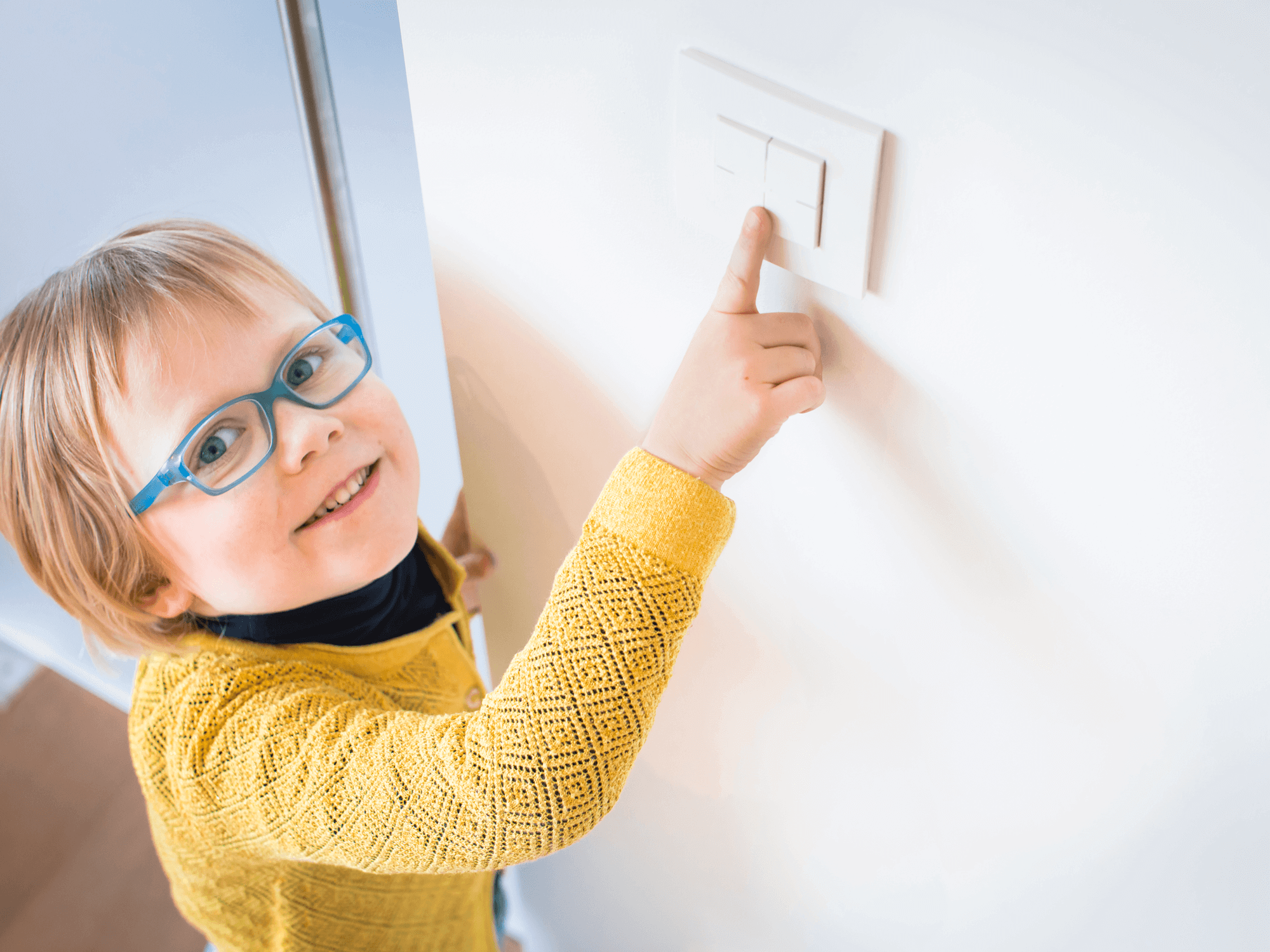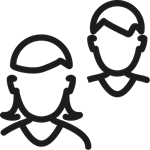 Isn't it handy when you don't need to press the same button ten times a day?
Starting a routine
The most common way of starting a routine is simply pressing a button. But it's also possible to kick off a routine via the Digital Black, smartphone or tablet. You can even trigger a routine through movement, or when the temperature reaches a certain level.
In short? Your Niko Home Control can react to:
the press of a button

a predefined temperature

movement

predefined lighting conditions

a timer or a pre-set program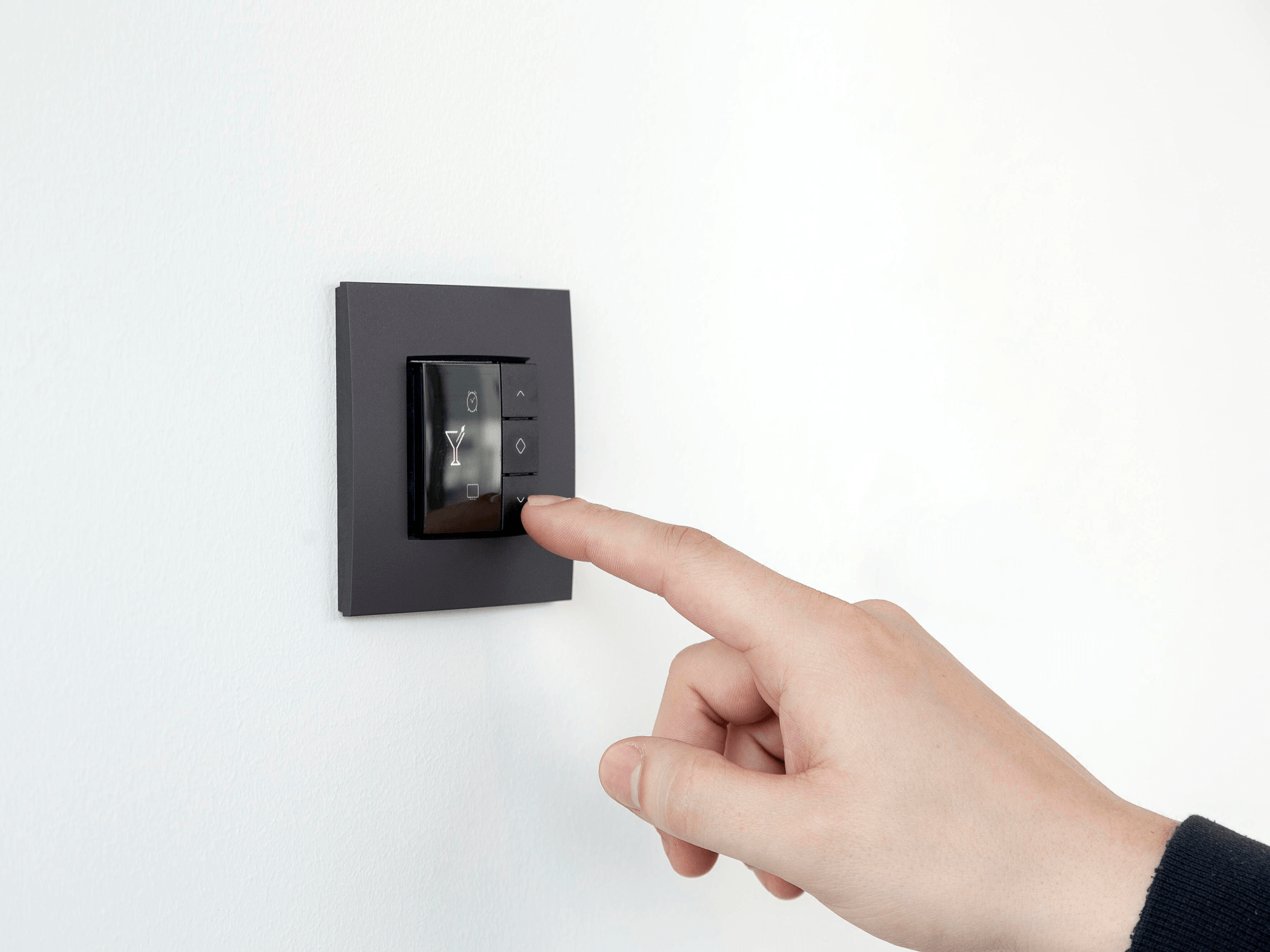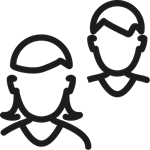 It was a logical choice to install a lux meter that controls the sun blinds. Home automation is the obvious choice here.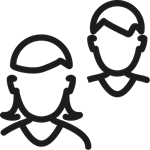 The "All-off" button is perhaps the best thing of all: you never have that nagging feeling that you've left something on.
Some of the most popular routines
"All-off" (also known as the "leaving the house" button) – it can be located either at the front or back door
Switches off all appliances or lights that don't need to be left on
Turns the heating and ventilation down
Starts the presence simulation routine
"I'm home" (in the entrance hall)
Turns on the lights in the entrance hall and the room you first enter
Signals that "the children are home" to pre-programmed smartphones
"Warning" (next to your bed)
Turns the lights in the entire house on to their maximum brightness (except in the children's rooms)
Turns the music in the living room on
"Goodnight" (next to the bed or near the stairway)
Switches off all appliances and lights that don't need to be left on during the night
Closes all shutters
Switches light to pre-programmed 'low' level for night time walkabouts, as required
Pre-programmed mood (say, in the living room or kitchen)
Switches lights, heating, ventilation, shutters and curtains etc. to a desired (pre-set) level
Create routines for any activity you want: e.g. reading, watching TV, dinner party, a romantic evening, working, home alone etc.
Summer routine
As and when a certain temperature is reached, Niko Home Control will stop your house from getting any hotter by – for example –closing the shutters and blinds, and turning on the ventilation
Good night and good morning routine
When the sun goes down, all shutters are closed in the living room and kitchen
From then on, motion detectors on the driveway will turn the lights on if and when someone approaches
And when it's sunrise again, the shutters go up and the motion detectors are turned off
These are merely a few examples. The possibilities are only limited by your imagination!
Control your routines from anywhere
You can control the routines you have configured by pressing a button, but did you know you can also control them on your Niko Home Control touchscreen, and on your smartphone via the Niko Home Control app?
Like that, you can activate them from anywhere.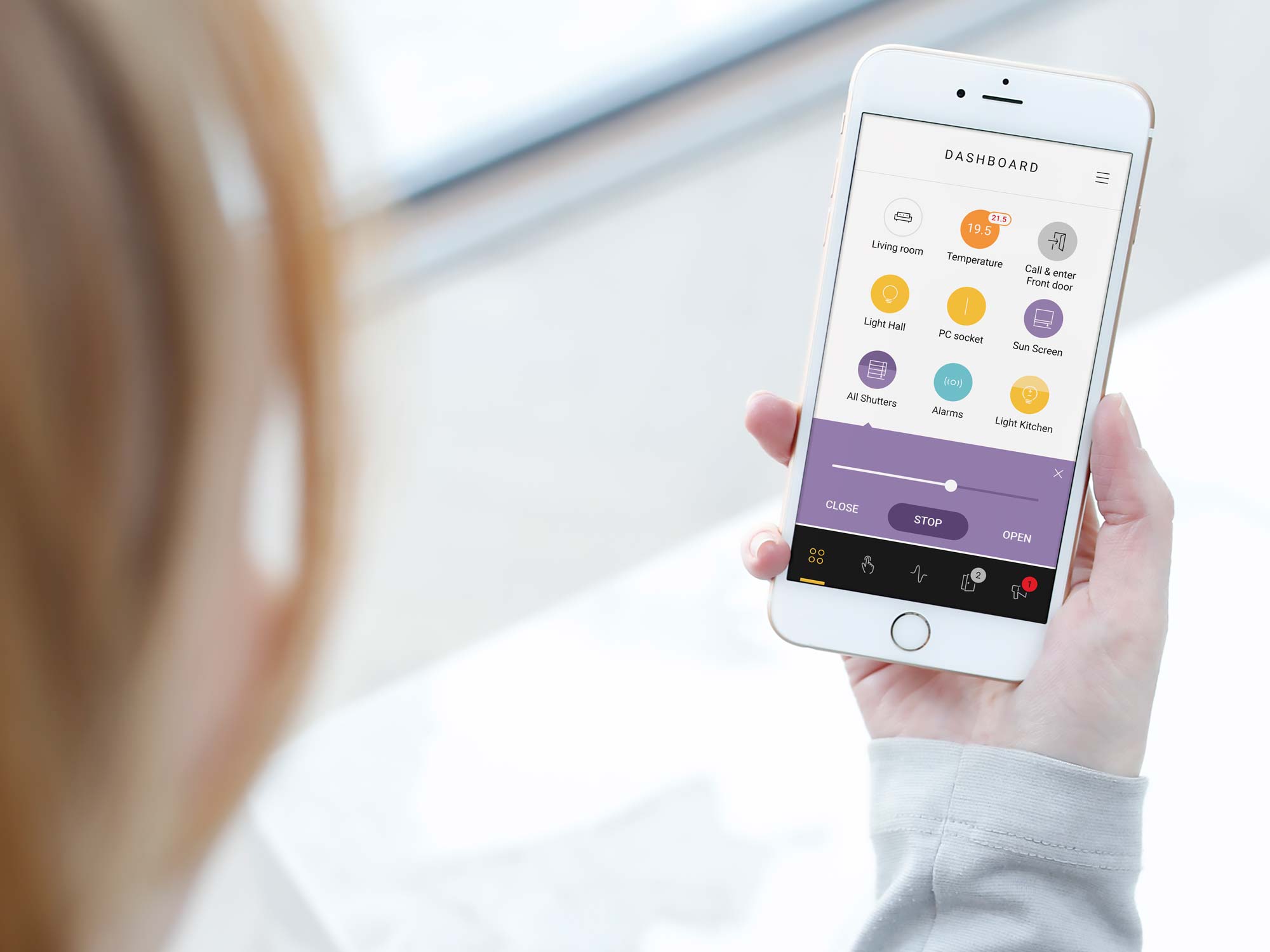 Experience the Niko products yourself
Come to our showroom and experience the benefits of home automation.
Find a professional installer
He or she will offer you technical advice, find the right products for you and install them in your project.