Learn all about the new features in Niko Home Control and the Niko Home app with the latest software upgrade 2.14. For more information about this new software upgrade, you can consult our online Niko system manual in the Niko Home Control release notes 2.14.
Efficient use of home generated solar energy with the solar mode
If you have solar panels it is beneficial to make optimal use of your own solar energy. With the Niko Home Control solar mode, you can automatically activate appliances that consume a lot of energy when there is an excess of solar energy. With the new upgrade, you can make your solar mode settings even more specific:
You can set the minimum level of injection that is required before activating appliances.
You can set the minimal duration that an appliance needs to be activated for. It will stay activated as long as there is still injection after this period.
In doing so, your home appliances will be switched on as soon as you have sufficient solar energy in excess. By setting the minimal duration you will avoid having your appliances switch on and off too often, when sunshine intensity varies for example.
With dynamic activation, you can make sure that the first appliance that is OFF on the solar mode appliance list will be activated. This means appliances may switch on and off multiple times a day depending on the weather, the minimal duration and the amount of excess electricity. If there is still solar power in excess once the first device has been switched on, the solar mode will switch on the next devices.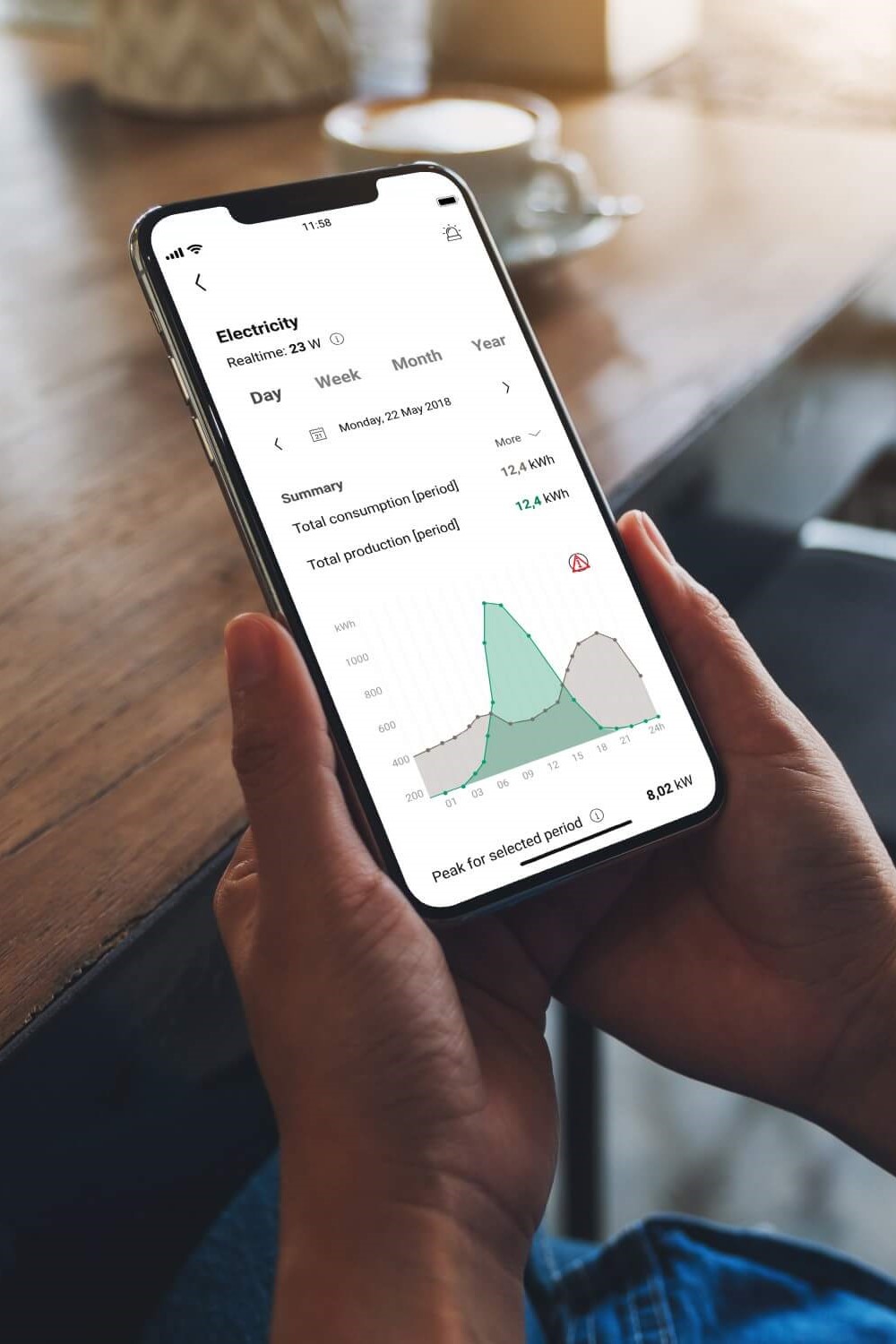 Digital black, the intuitive control screen
Previously you did not see in your Niko Home app if your Digital black had lost connection to the WiFi when you are using it as a thermostat. With the new 2.14 version, you will see the disconnected state in the Niko Home app on that thermostat control if this happens.
Even more, from this release onwards you will see a pop-up message on your Digital black if the display and the wall unit of this Digital black is disconnected.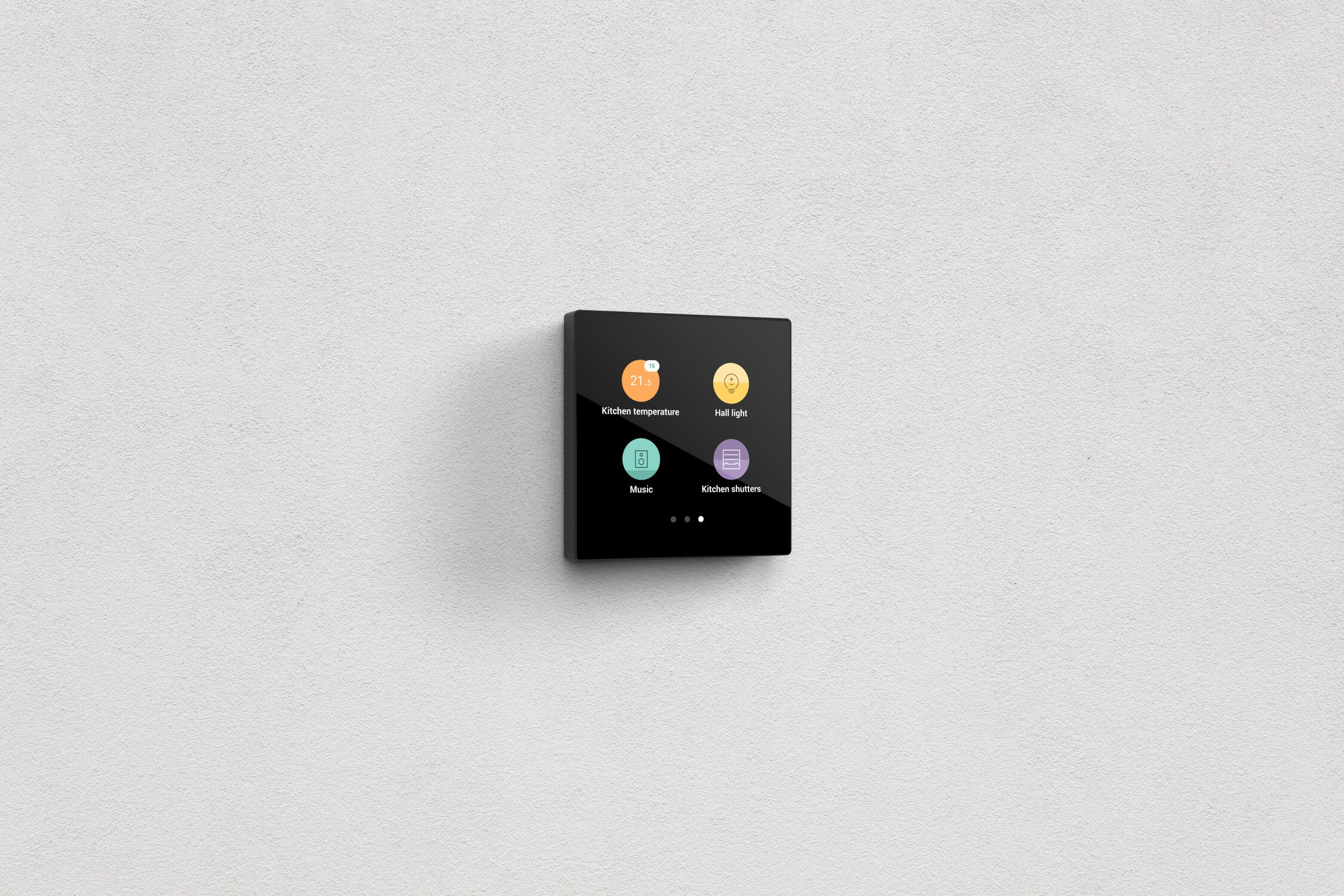 Performance improvements
The performance of the Niko Home app has been improved with the new update, including a shortened start-up time when opening the app and a shortened upload time for the programming software and the app.
New Zigbee® 230V powered controls for Niko Home Control on traditional wiring
The following Zigbee® connected devices have been added to the Niko Home Control programming software and to the Niko Home app:
connected single switch (ref. 552-72101)
connected double switch (ref. 552-72102)
connected dimmer (ref. 552-72201)
connected motor control (ref. 552-72301)
You'll see the new devices under the Add controls and devices window pane in the Connected controls section. You can select the Zigbee® variant you want: with or without LED feedback.
Status LEDs on Niko Home Control bus wiring
When you are testing functions on Niko Home Control for bus wiring, you'll see that the status LEDs will now stay activated for 8 hours or until you deactivate them yourself. You will no longer have to rush to see if the LED is on or not.
Want to stay up to date on the latest news and updates about our solutions?
Niko Home Control
Read all about our home automation system
Release Notes
Find more information about the software upgrade in our online Niko System Manual