If you have solar panels, you'll want to use this self-generated energy as much as possible. On average, only 30% of generated solar energy is used immediately while the remaining 70% is injected back into the grid. The solar mode can help you increase your self-consumption, while also reducing your dependence on the grid.
Self-consumption refers to the consumption of energy you obtain directly from your solar panels and therefore not from the electricity grid. It is important you try and use as much of your self-generated energy as possible, as you pay absolutely no distribution costs for the energy generated yourself
Increase your self-consumption via solar mode
With Niko Home Control solar mode, you can make the most efficient use of your self-generated solar energy. Solar mode activates your connected appliances automatically when sufficient solar energy is available, even if you're not home.
How exactly does it work?
Based on the data Niko Home Control receives from the digital meter or via the connection with SMA converters , the system will notice when solar energy is being injected into the grid.
As this indicates that your solar panels are generating more energy than you are using, this is the ideal time to activate some devices e.g. charge your electric bike or boost your heat pump's domestic hot water.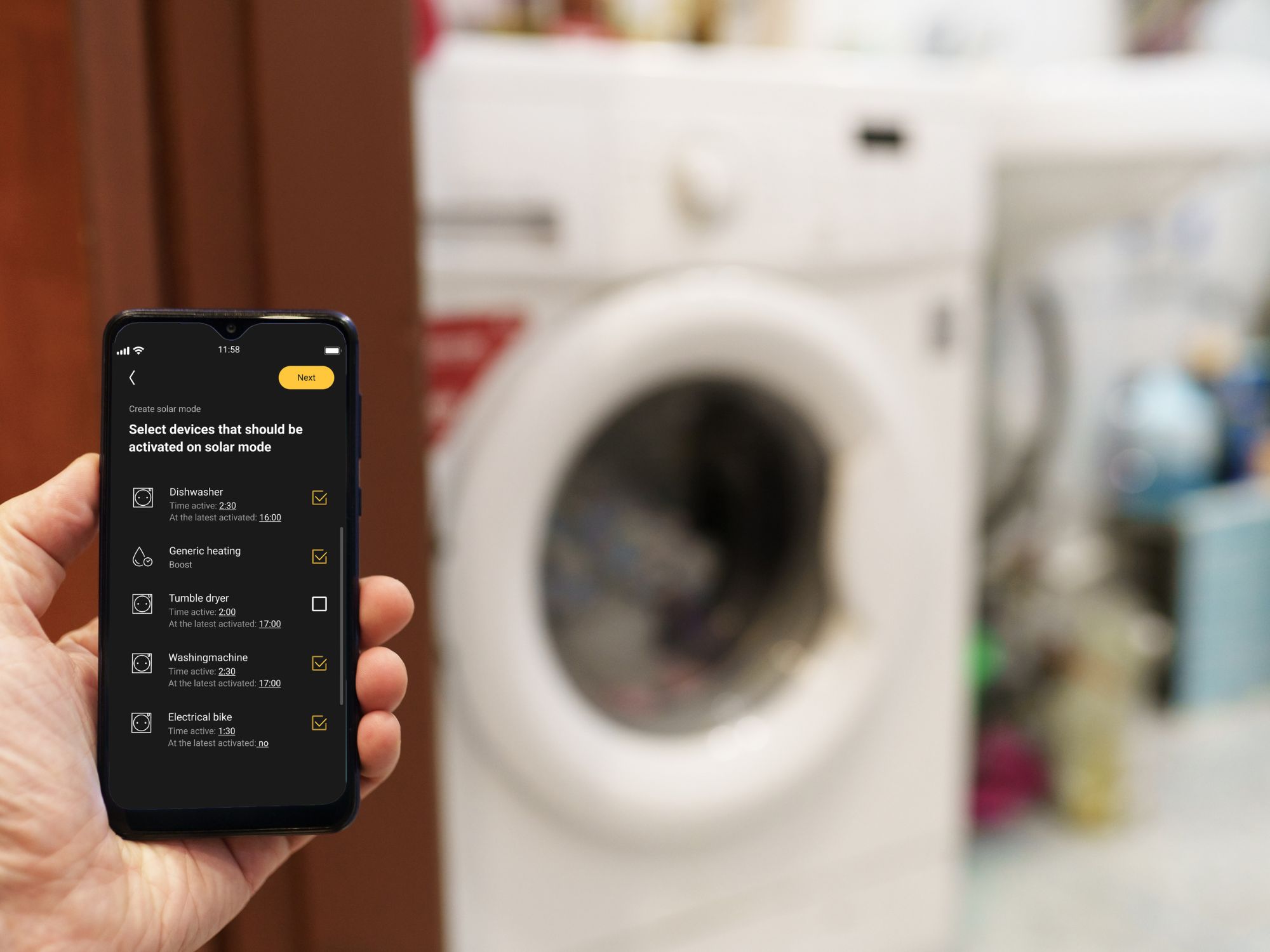 How do you control appliances?
Niko Home Control will automatically start devices or charge appliances by activating the smart plugs or connected sockets they are plugged into. For instance, if your bike is being charged via a socket in your garage, you can choose to activate just this socket with solar mode.
If you have other smart appliances at home, you can also control them in the solar mode via the connection to partner brands or via the online platform IFTTT. For example, you can choose to boost your Mitsubishi Electric heat pump with the solar energy available at that moment.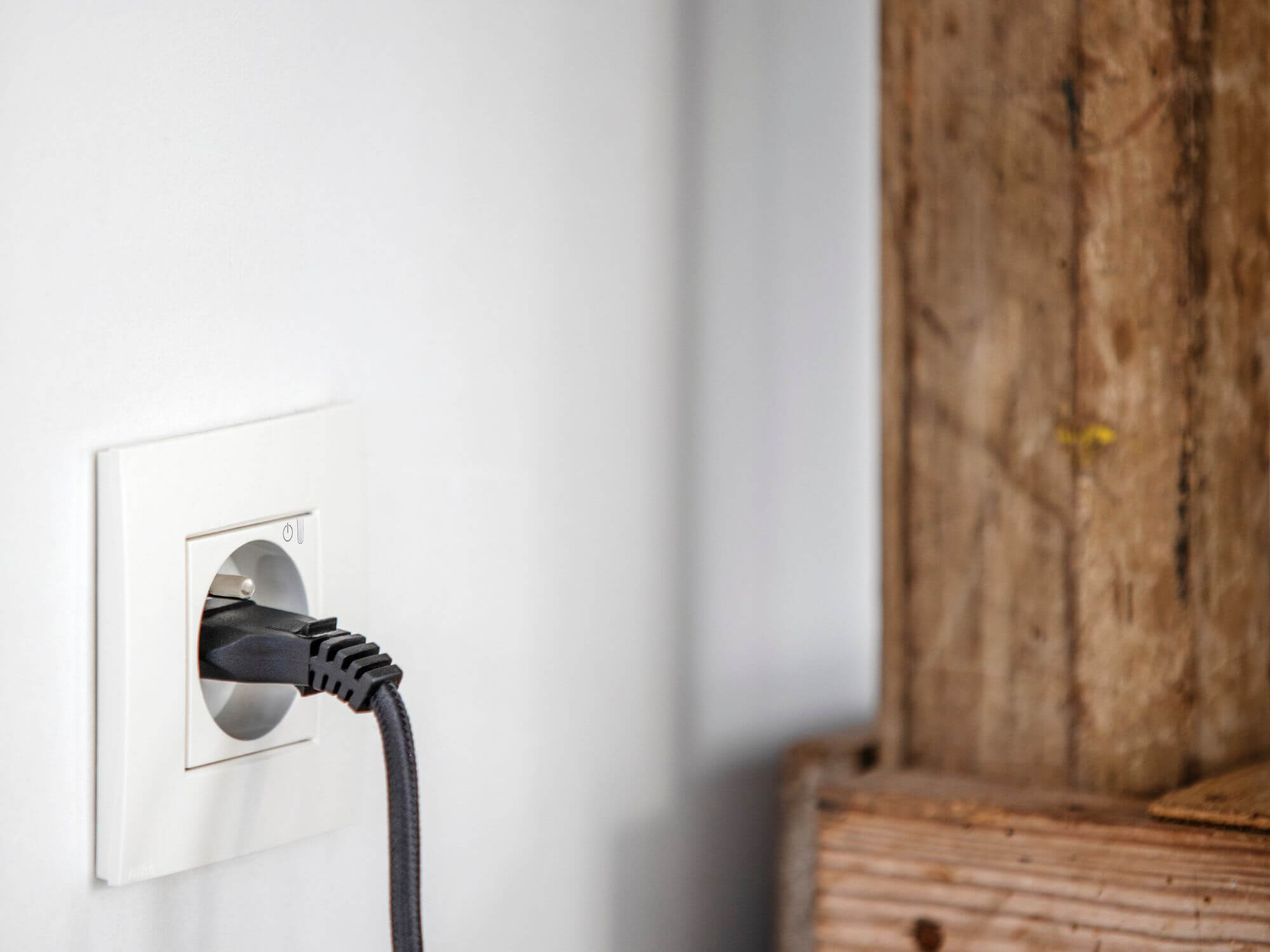 Made to measure
Solar mode is a routine you can adapt to your needs and preferences.
You choose which devices you want activated when solar energy is being injected into the grid, in which order and for how long you want them to remain active, regardless of the available solar energy
In the advanced settings you can set specify how long there should be a continuous flow of solar energy before solar mode is activated.
If you want to change it in the future, you can adjust the settings anytime.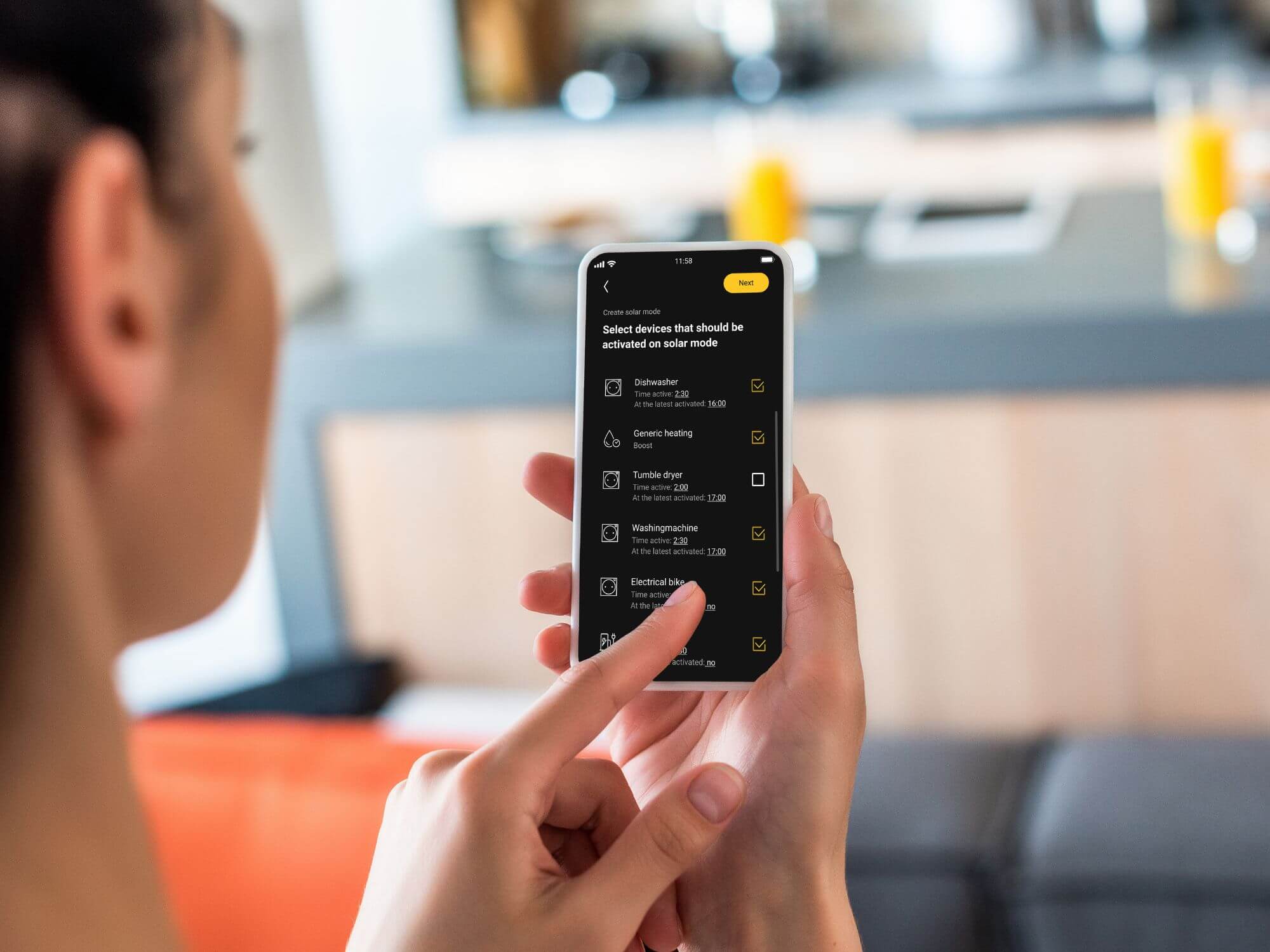 The solar mode comes in handy when…
White goods
Make your smart washing machine, dishwasher and dryer run their program cycles when your solar panels are producing energy. And Niko Home Control can ensure your dishwasher starts when the washing machine has finished, and so on.
And if there's not enough solar energy on any particular day? No worries. You can either postpone the cycle to the day after or use your provider's electricity. It's up to you to decide!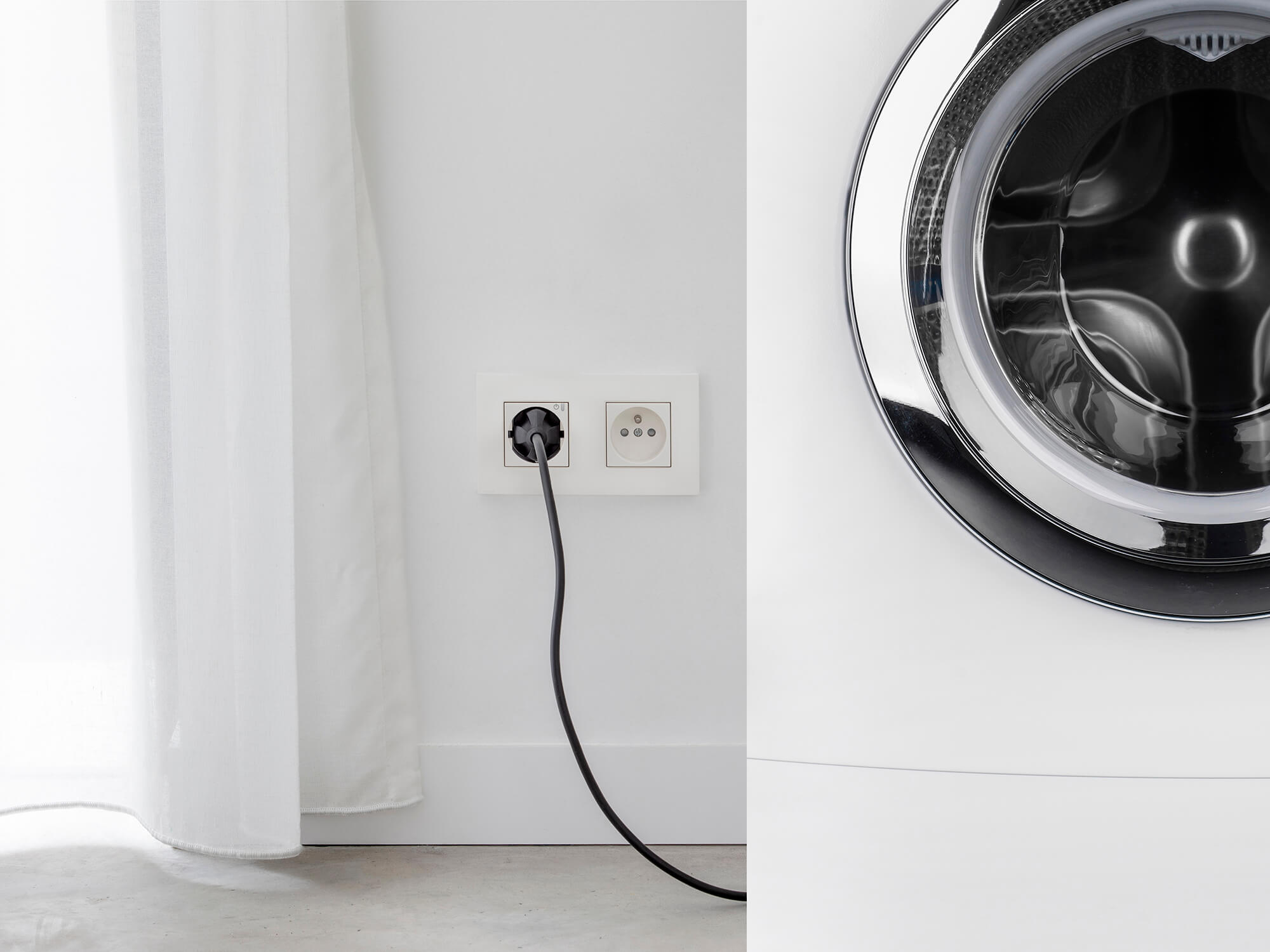 Charge your devices
Charge equipment when energy is freely available. If your electric bicycle or electric scooter are at home , you can opt to charge them — yes, even from a distance — when your solar panels are producing energy.
The same goes for your laptop or your wireless vacuum cleaner.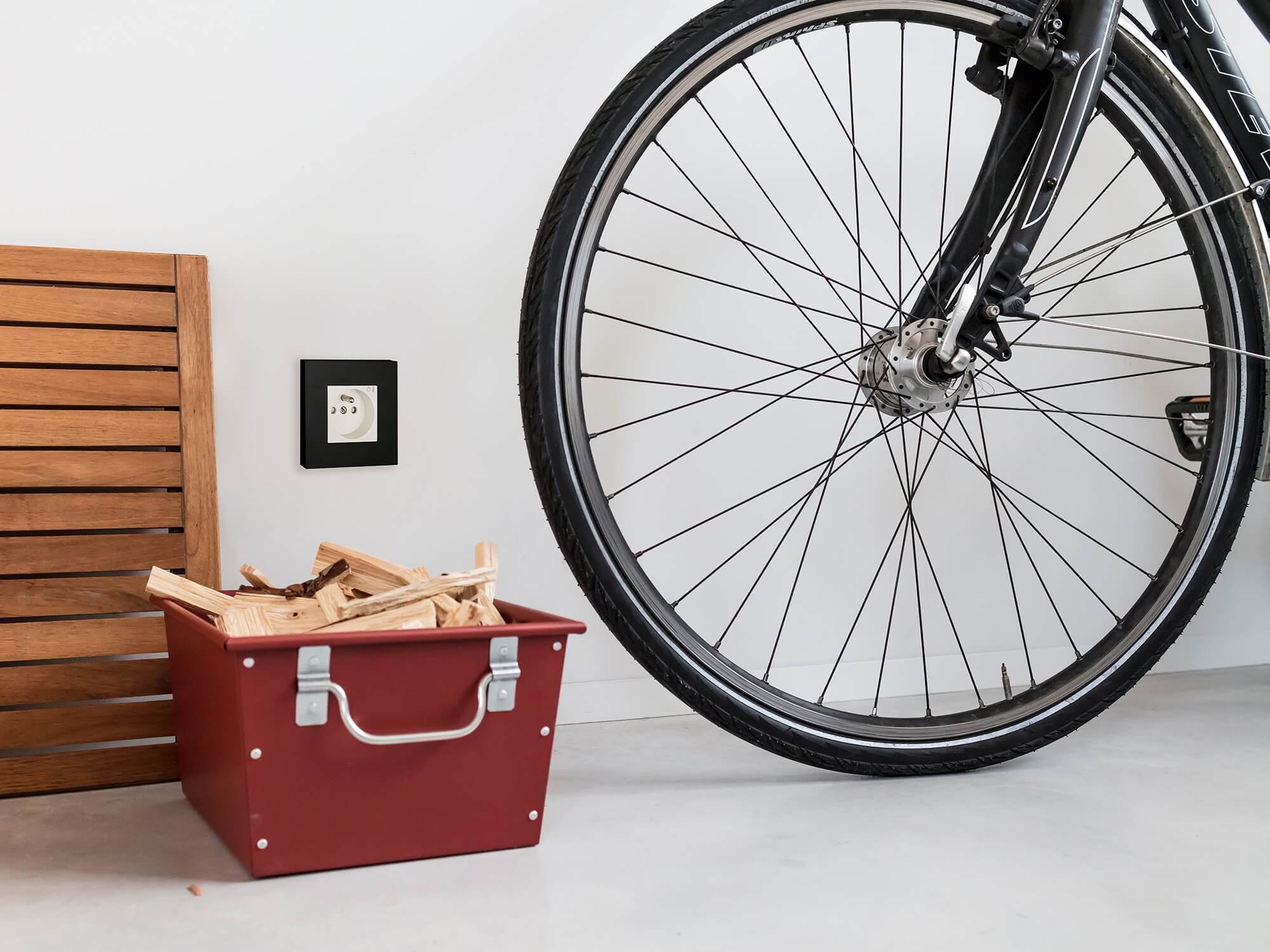 Smart air conditioning
Keep your house cool on warm days. Arrange for your smart air conditioning system to operate only between sunrise and sundown, when your solar panels are producing energy.
And automatically close the curtains or shutters so excess heat stays outside.
Smart filter unit
If the smart filter unit in your pond or pool needs to run at least 4 hours a day — and it does — you can arrange that it operates when your solar panels are producing energy.
Of course, when no sunshine is expected, you can still use your provider's electricity, because you want those fish to stay alive, don't you?