Get your energy flow under control
A number of home appliances use a great deal of energy: the boiler, the washing machine, the dryer, the dishwasher, even the heating, ventilation or air conditioning systems. It's why you'll want to use energy when it's available – and free!
Now you program these appliances to mainly work when the sun is shining. The advantage? When you don't give your produced energy to the electricity net, you don't have to pay the prosumer or net fee for that energy.
You stay in control
Your Niko Home Control system informs you when your solar panel produce energy - and reacts exactly the way you have programmed it to. Are you not happy with the current routines?
Just change them yourself, without an electrical installer. Is there no sunshine expected all week? You decide how your system should handle this: either postpone the action or use your provider's electricity.
Some inspirational examples
Let your smart boiler heat up when the solar panels are producing energy. When there is no sunshine expected, arrange that the boiler turns to your provider's electricity. After all, you will always need hot water.


Let your smart washer, dishwasher and dryer run their program cycles when the solar panels start producing energy. The dishwasher should start when the washer is finished, etc. Not enough solar energy today? No worries. The dryer's program is postponed to the day after. However, you'll want the washer and dishwasher to run anyway, even on your provider's electricity. It's up to you to decide.


It is very easy to receive an alert when your solar panels are underperforming. Or when some appliances are overconsuming. And it's all in the same app, of course, because you have better things to do than keep track of your energy consumption all the time. Leaving your electrical bicycle or electrical car at home today? Charge them when the solar panels are producing energy. The same goes for your grass mowing robot, and wireless vacuum cleaner. Why would you charge these when the energy's not free?


Keep your house cool on the hottest days. Between sunrise and sundown, arrange that your smart air conditioning system only operates when your solar panels are producing energy. And automatically close the curtains or shutters so the heat stays outside.


What about that beautiful pond or pool you have in the garden. Its smart filter unit has to run at least 4 hours a day, that's a given. But why should it run when your solar panels aren't producing any energy? Of course, when no sunshine is expected, you can always use your provider's electricity. Because you want those fish to stay alive, now don't you?
100% green energy
Even as a solar panel owner, you'll need extra energy when the sun isn't shining. That's why you have a contract with an electrical energy provider, perhaps even a contract that states you want green energy.
Did you know, however, that this energy doesn't have to be green at all? And that it can be mixed with grey energy coming from gas plants or brown coal plants? When you optimally use your own solar energy, you are sure to use the greenest energy there is: the one you produce from the sun. And it's free, so you don't have to worry about the costs.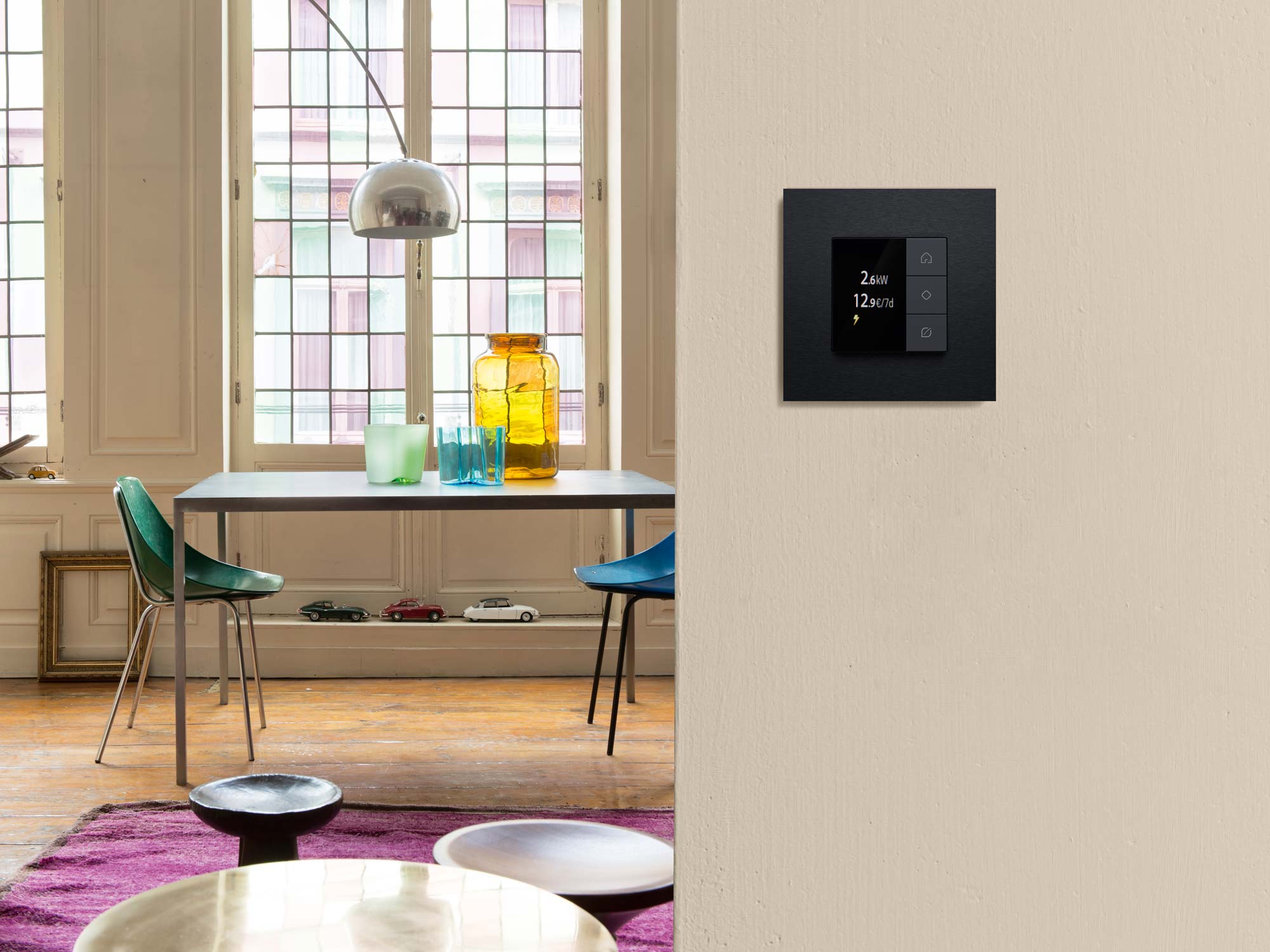 Simplicity beyond energy
Niko's solution is plain and simple. All you need is a number of connected plugs or connected socket outlets, and a Niko Home Control wireless smart hub. Simply connect the smart hub to your digital meter and set up when and how you want your connected sockets or plugs to provide your appliances with energy.
Do you have any smart appliances? Perfect. You can tell them how to work by connecting them to Niko Home Control using the IFTTT platform.
The intelligence of home automation included
Since the smart meter is connected to your Niko Home Control system, you get all the benefits of home automation in one fell swoop, including the possibility to control lights, shutters, ventilation, heating, music etc. and get alerts.
You can even add more functionalities when you want them, either with your smartphone, a touchscreen or via voice control. Niko Home Control offers you endless possibilities.