With Niko Home Control you have intelligent control of all the devices in your home. Besides your lights, this includes your shutters & screens, heating & ventilation, doors & windows and even your music.
The centralised control of all these devices, combined with smart insights into your energy consumption and production can help you optimise your energy efficiency. Combine different functions in time schedules or automated routines to help you save energy.
Avoid additional costs with peak mode
Niko Home Control can also help you better manage your electricity consumption during the day, by guiding your energy flows in a smart way and avoiding peaks in your consumption.
This ensures your home is ready for the future, as it may well be the case that a part of the distribution costs will be calculated based on the amount of electricity a home takes from the grid.
Spread your consumption over the entire day
To avoid significant peaks in your energy consumption, Niko Home Control will manage your different devices and appliances to make sure consumption is nicely balanced out.
What does that mean? When a certain device is turned on, Niko Home Control may temporarily stop charging another device or lower your level of ventilation, to keep your consumption below a certain level. You can choose the settings of the routine based on your preferences.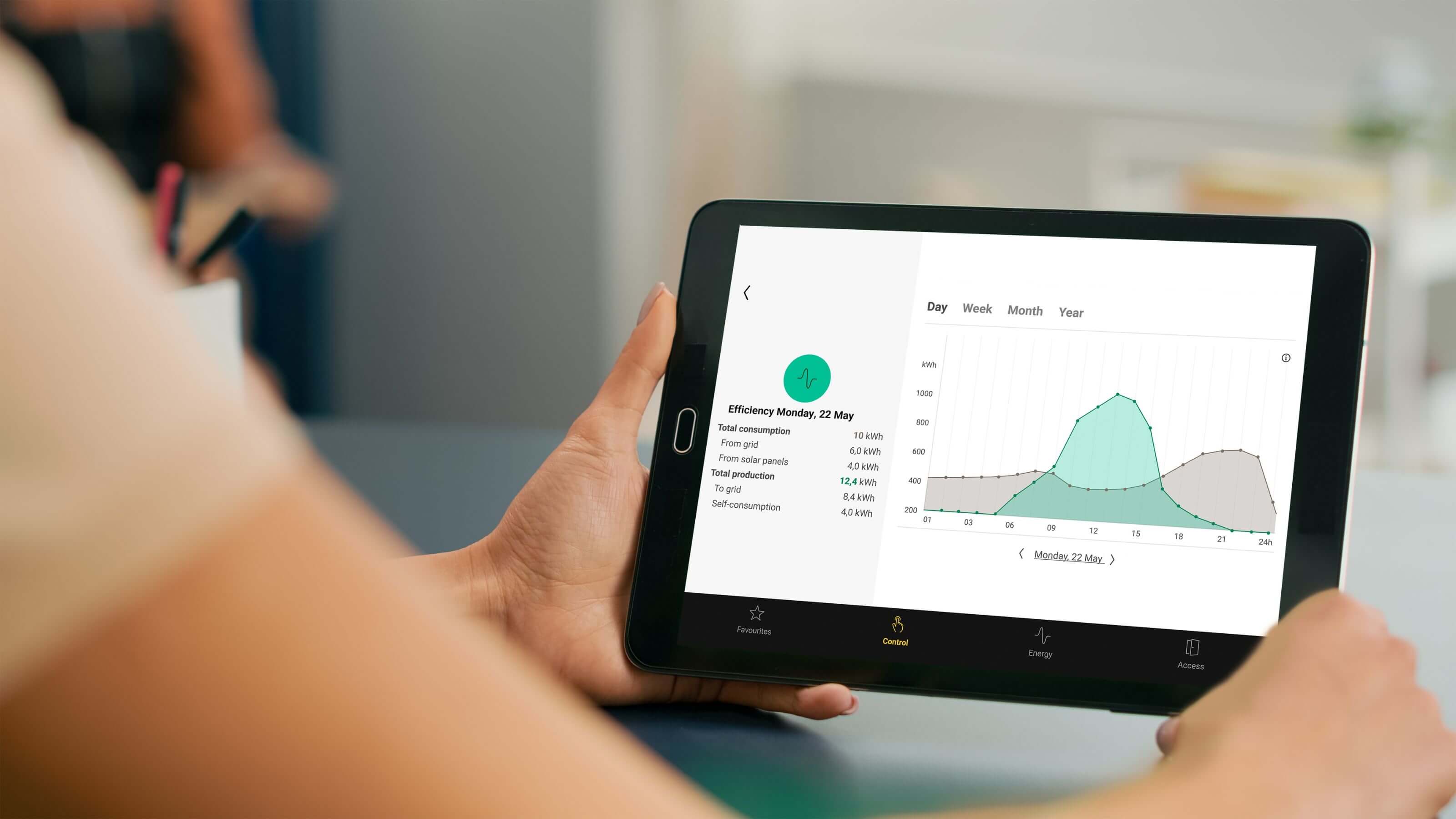 Smart energy alerts
If you don't want your appliances to be turned off or dimmed automatically, you can choose to receive a smart energy alert in the Niko Home app on your smartphone when you are reaching a peak in your consumption. In that way you can choose to deactivate certain devices yourself.
When is peak mode activated? That's up to you. You can automate it, so that it turns on automatically whenever you reach a certain point in your consumption, or you can choose to receive a notification when your consumption is reaching a peak, so that you can turn it on manually.
All-off routine
Maybe one of the best ways to save energy is to make sure that everything is off when you leave the house or when you are going to bed. The all-off routine can help you with that.
What is the all-off routine?
The all-off routine is a pre-set function that turns off all the lights in your home, as well as the devices of your choice. For instance, you can choose to shut off the sockets of your standing lamp and your ironing machine, but not you're the socket that powers your refrigerator… It's completely up to you.
Besides lights and devices, you can also set your heating so that it goes into eco-mode. In this way you won't be heating your home when you are not there.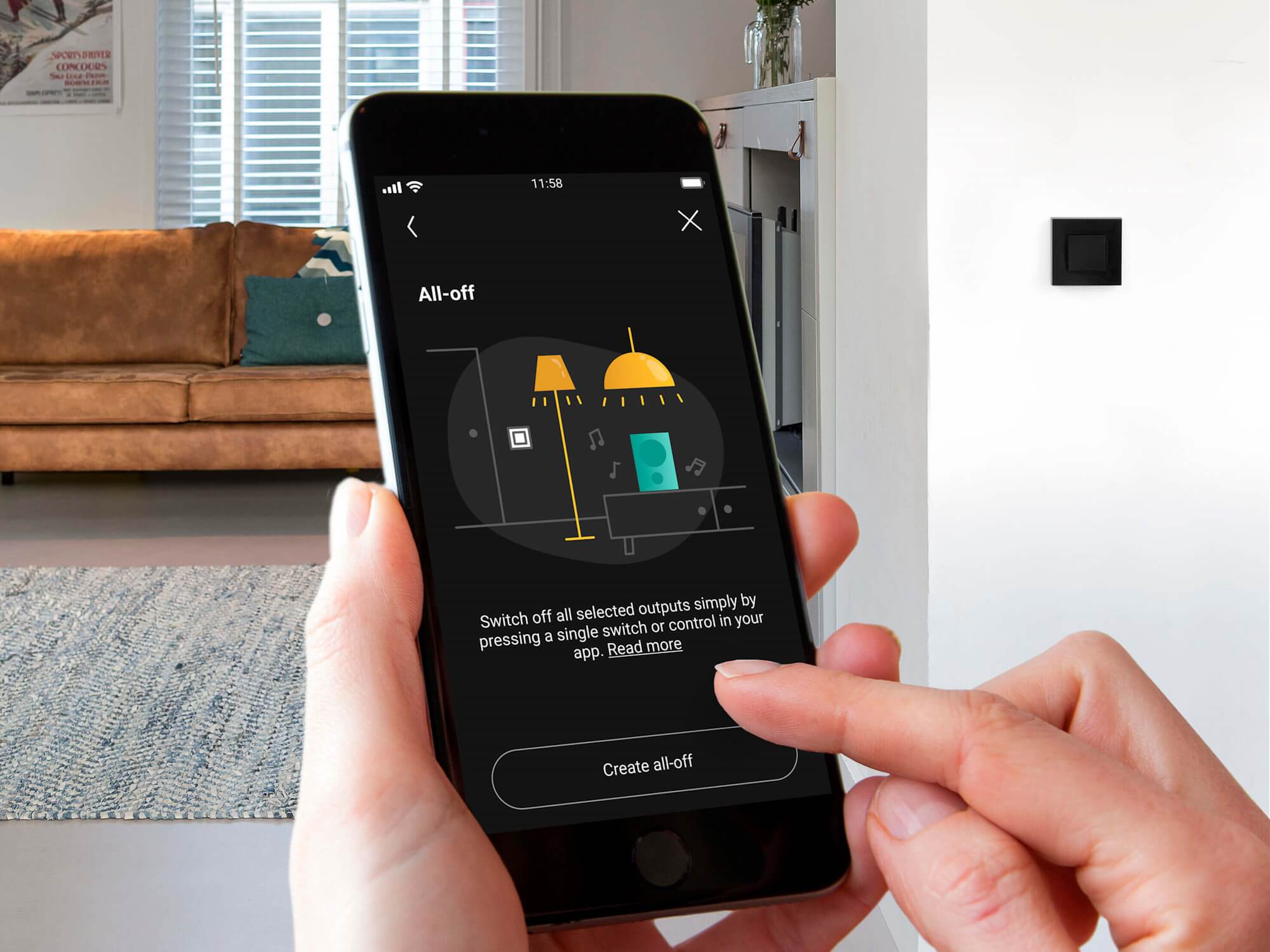 How do you activate the all-off?
You can choose how you activate the all-off routine. It is by default available in the Niko Home app – which is also where you can create it – but besides that you can also choose to control it via a switch.
For example, with a switch by your front door, gate or back door – whichever is the last place you are in before leaving the house. Besides that, you could also add a switch next to your bed, to make sure everything is turned off when you go to sleep as well.
Left the house and forgot to press the button? No worries, you can always do it from a distance with the Niko Home app.