Smart lighting control to make operations a pleasure
The electrical installation at the Hilton Hotel in Brussels has recently been thoroughly updated. The result? A few smart interventions now make the functioning of the hotel a good deal more efficient.
A light touch
Marc, the leader of the project, explains: "There was a need to control the lighting on the ground floor in an easier way. The seating areas, lobby, bar, breakfast areas etc. all have different lighting and light points. And depending on the time of day, they may need to be lit differently. Under the old system, the staff had to control a switch cabinet with more than 40 buttons to create the right atmosphere at the right moment. Truly a mammoth job! Today, we have installed simple and easy-to-use mood control displays from Niko making operations a pleasure."
Moods for different zones
"The staff can choose from 3 or 4 icons on each display – each represents a particular routine and atmosphere. In the bar, for example, the 'sun' stands for full light intensity, while the 'cocktail glass' represents the slightly subdued atmosphere required after midday; the 'candle' is perfect for the evening mood, as then the least lighting is needed. Now it's easy for all staff to create the right atmosphere: all the dimmers and lamps linked to the system adjust themselves automatically."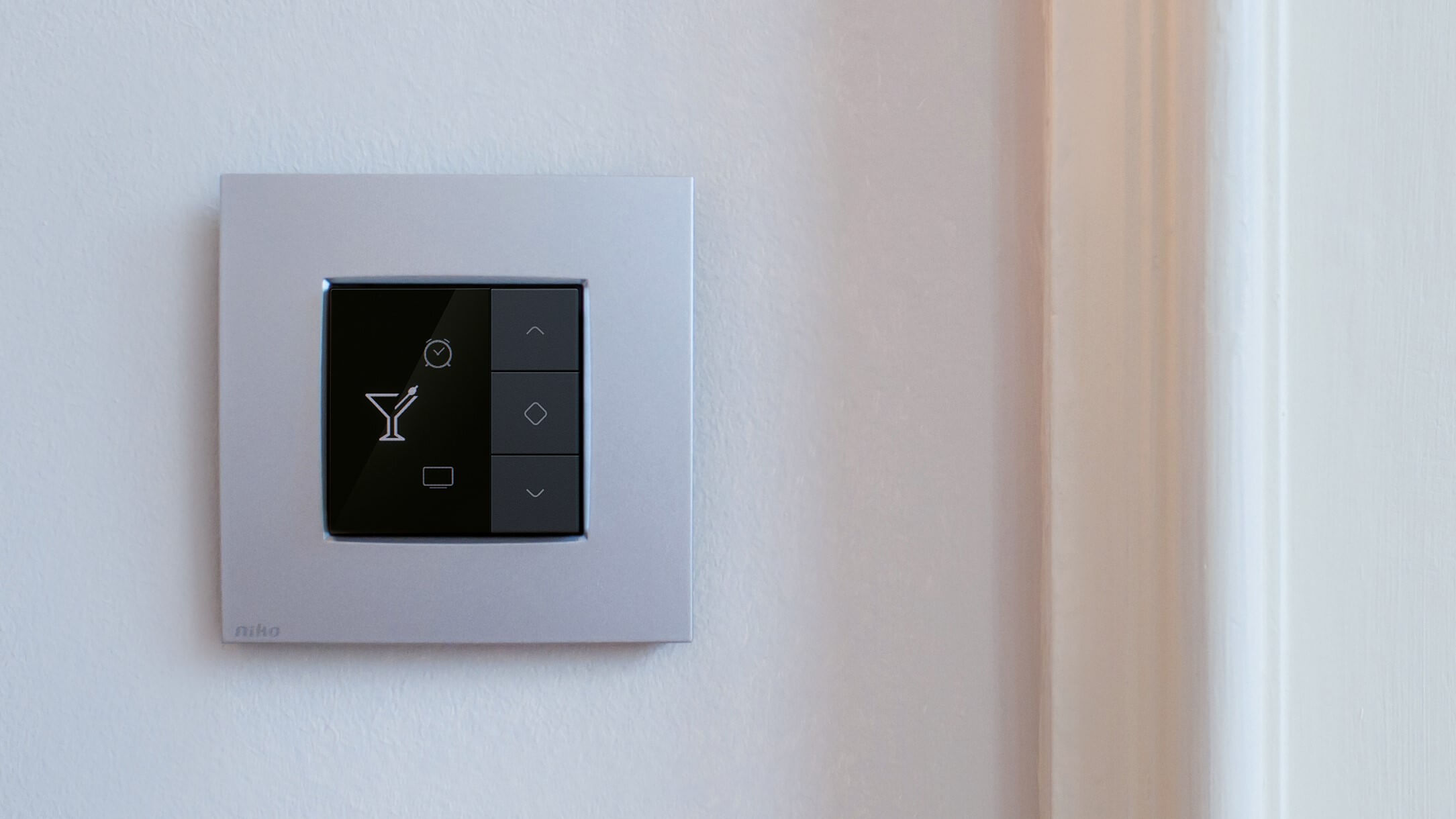 High-end switches for the rooms
The electrics have been fully renovated in the rooms as well. The finish for the switching material — light switches, socket outlets, hotel card readers and doorbells — in Niko Intense Sterling is a perfect fit for the hotel's luxury exclusivity.
Niko's USB chargers
Another nice touch has been the installation of Niko's USB chargers next to the classic socket outlets at the head of the beds.
"Everyone wants to be able to charge their mobile or tablet whenever and wherever they are," says Marc. "This is a really valuable service that a hotel can offer its guests today".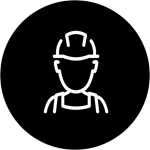 "Today, we have installed simple and easy-to-use mood control displays from Niko making operations a pleasure."
Niko Home Control
Read all about our home automation system