Niko's smart USB charger - double USB-A or USB-A plus USB-C charger.
Not only does this flush-mounting USB charger offer a stylish and comfortable solution for the abundance of chargers in the home, thanks to its 3.5 A charging capacity it enables 2 devices to be charged simultaneously at full power.
USB-chargeable devices can be charged quickly and efficiently from a single charging point. The new charger is also smart. It performs as though it were the 'original' charger for the device. The USB socket outlet detects which device is connected and then charges it as quickly as possible.
It is available with a double USB-A connection or a combination of USB-A and USB-C.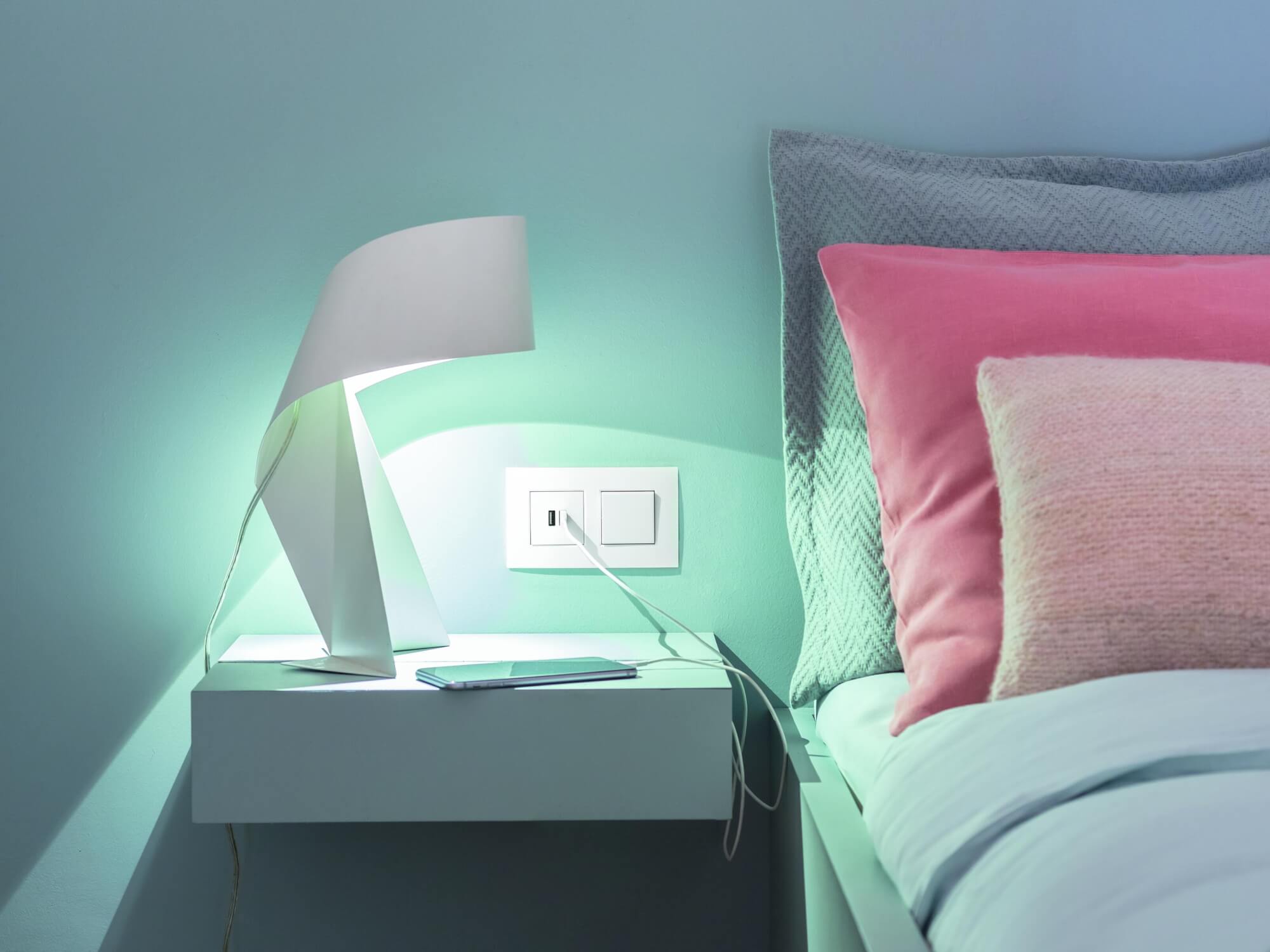 Find an installer
Get advice, the right products and a professional to install them