What does the colour white evoke in you?
"White evokes feelings of purity and freshness in me. A subtlety which still makes a statement. White creates a sense of spaciousness and harmony everywhere. It is the ultimate colour for bringing calm. There are also different shades of white, which again make the colour extremely versatile."
Switches, a not unimportant detail?
"Switches are often overlooked during renovations or refurbishments but they actually make a huge impact on your interior. You can feel the age of your interior very clearly by looking at your switches and from the moment you notice that, you can't avoid them anymore. Moreover, new switches are a relatively small change which can make your interior feel much more contemporary and at the same time create a high-end atmosphere, because your interior is really complete in every last detail. A switch is something which you touch every day, so its importance should not be minimised. Something which you touch is always an experience, because subconsciously you are much more involved with it than you realise. It is therefore worth thinking about what kind of tactile experience you want to create with your switch."
Why do white switches not necessarily have to be boring?
"I think that white is the most versatile colour in almost all contexts, but especially in your interior. I love colour, but if I had to choose one colour to have in my interior for the rest of my life, I would choose white. Because you can really do anything with it. White is just about everything; you have your basis and then you can start building on it."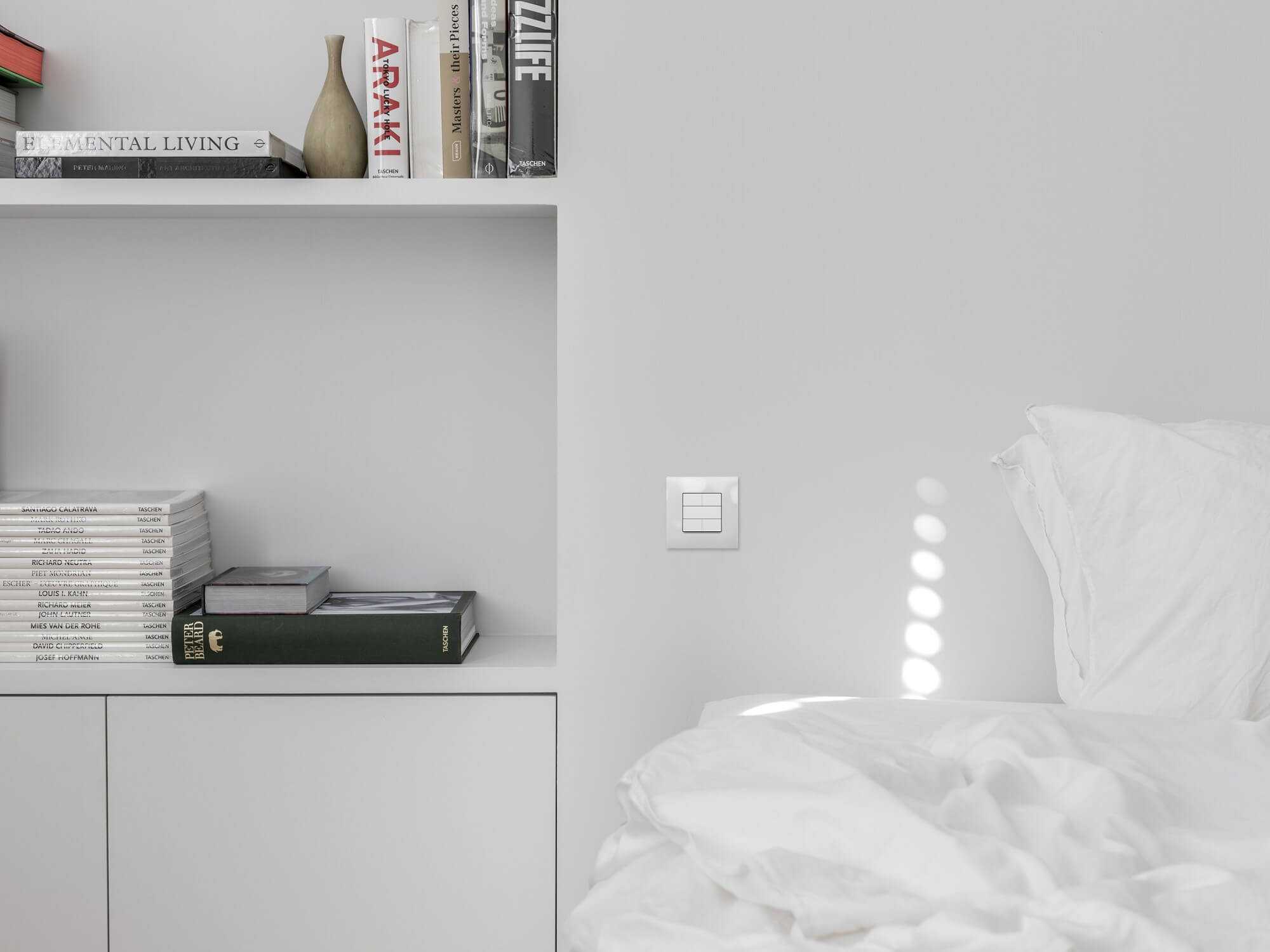 How can you create a maximum impact with Niko's minimalist white switches?
"Making something as simple as possible is actually the least simple thing there is. The same applies to white switches. Just because white switches are so pure, every detail stands out. You can make things stand out with white. From the tactile experience to the lines, you can't hide anything. It is also here where the power of minimalism lies. All the details must be right, because you are going to see them."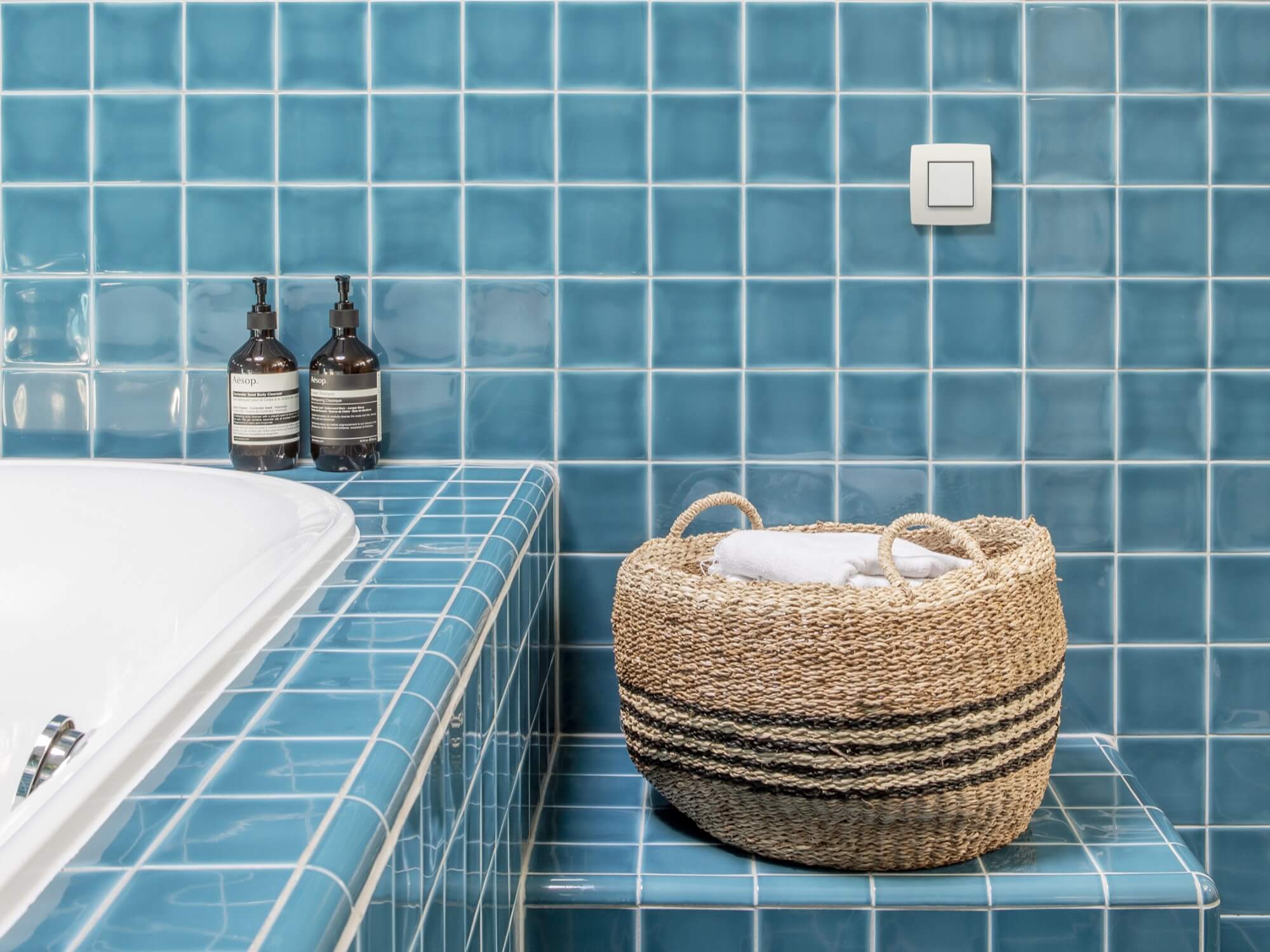 What are the real do's & don'ts when it comes to integrating white switches into your interior?
"I think that it is very important to think for yourself what the style is that you want to create and what you like in terms of touch & vibe. A metal switch is completely different in its touch from, say, a matt switch. Be sure to look at the temperature of the different white tones if you want to go for a layered effect with white. Finally, be sure to look at your premises. Always try to start from the identity of your home and the feeling which you want to create in your home. Then determine the white tone of your switch on that basis."
Patricia's favourites?
"The Niko Pure white steel is the purest switch in the range of white switches. This finish is the most minimalist at heart but, thanks to the material, the switch has that extra sparkle. It is not only the image, but also the feeling which counts with the Niko Pure white steel. For people who love pure minimalism, this is the ideal switch. Think of an industrial or Scandinavian interior. However, if you like a more classical style, this switch can just as easily strike the right balance, because it makes your home just modern enough."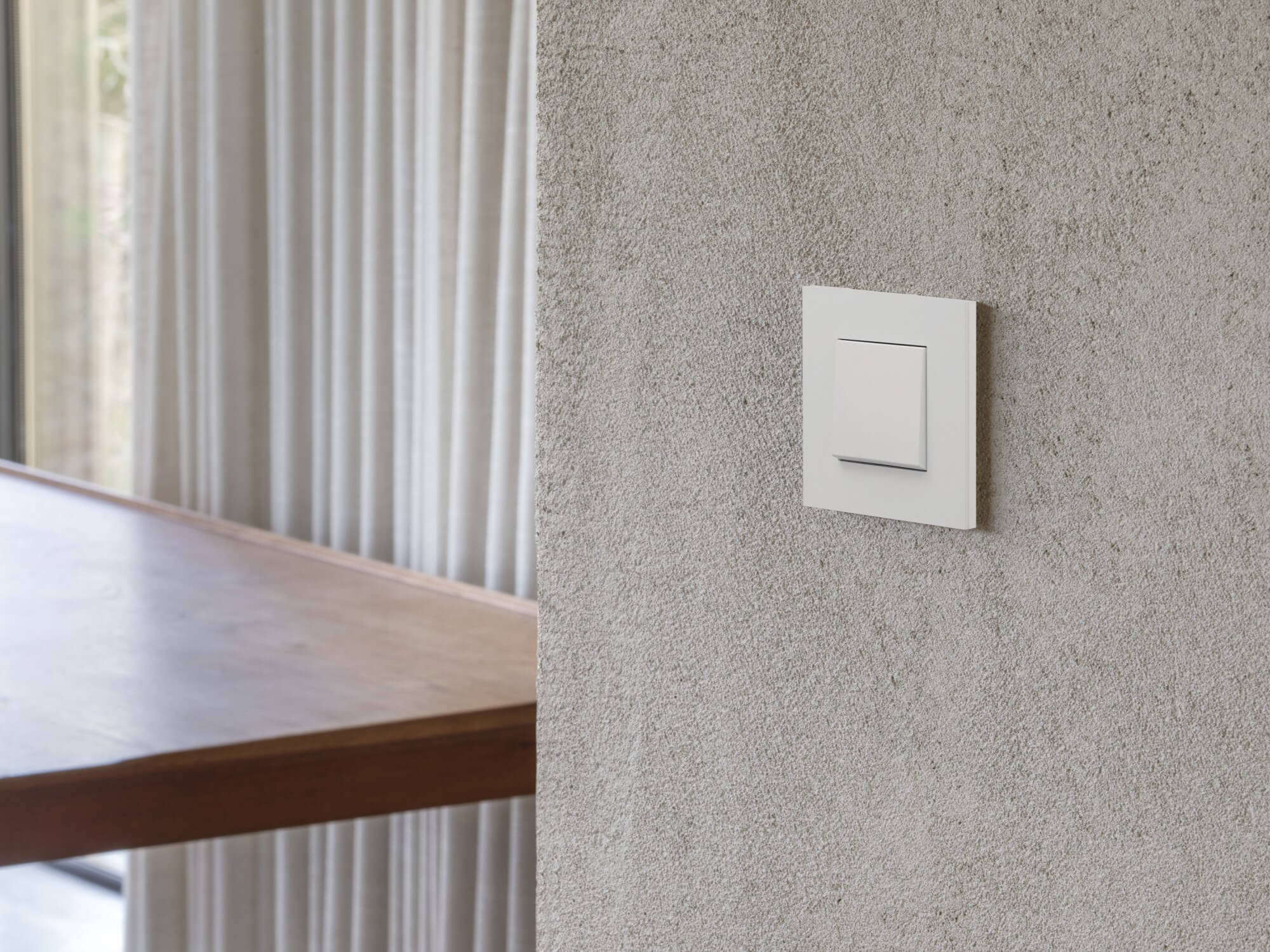 "I find the Niko Intense white very beautiful in its simplicity. I have the feeling that there are few switches which excel in their minimalism. We (Patricia & her husband, architect Dieter Vander Velpen) often use them in our projects but we also chose Niko Intense white for our own home. It is a modern classic. It gives your interior a contemporary touch but, at the same time, does not clash with your 1930s interior. It is not easy to make something so pure. It's a matter of proportion, colour and perspective which just creates the picture perfect."
Niko White Campaign
Discover our white finishes.