White. Subtle yet striking. A blank page at first but multi-faceted in texture and material. The white switches and sockets from Niko complement the design aesthetic of any room without overwhelming the viewer. Use Niko's minimalist white switches to create maximum impact in any setting.
Pure and timeless
Niko Pure steel white is a multi-faceted switch produced from enamelled white steel. Whether you are an aficionado of Scandinavian design, industrial, boho or even rustic style in your interior, the Niko Pure steel white is the perfect touch in any room. The bold design makes for a special accent in your sleek interior, or even a striking feature in a more traditional home. With its robust finish, this steel switch makes a statement in any room, but its soft, white appearance means it never feels overdone.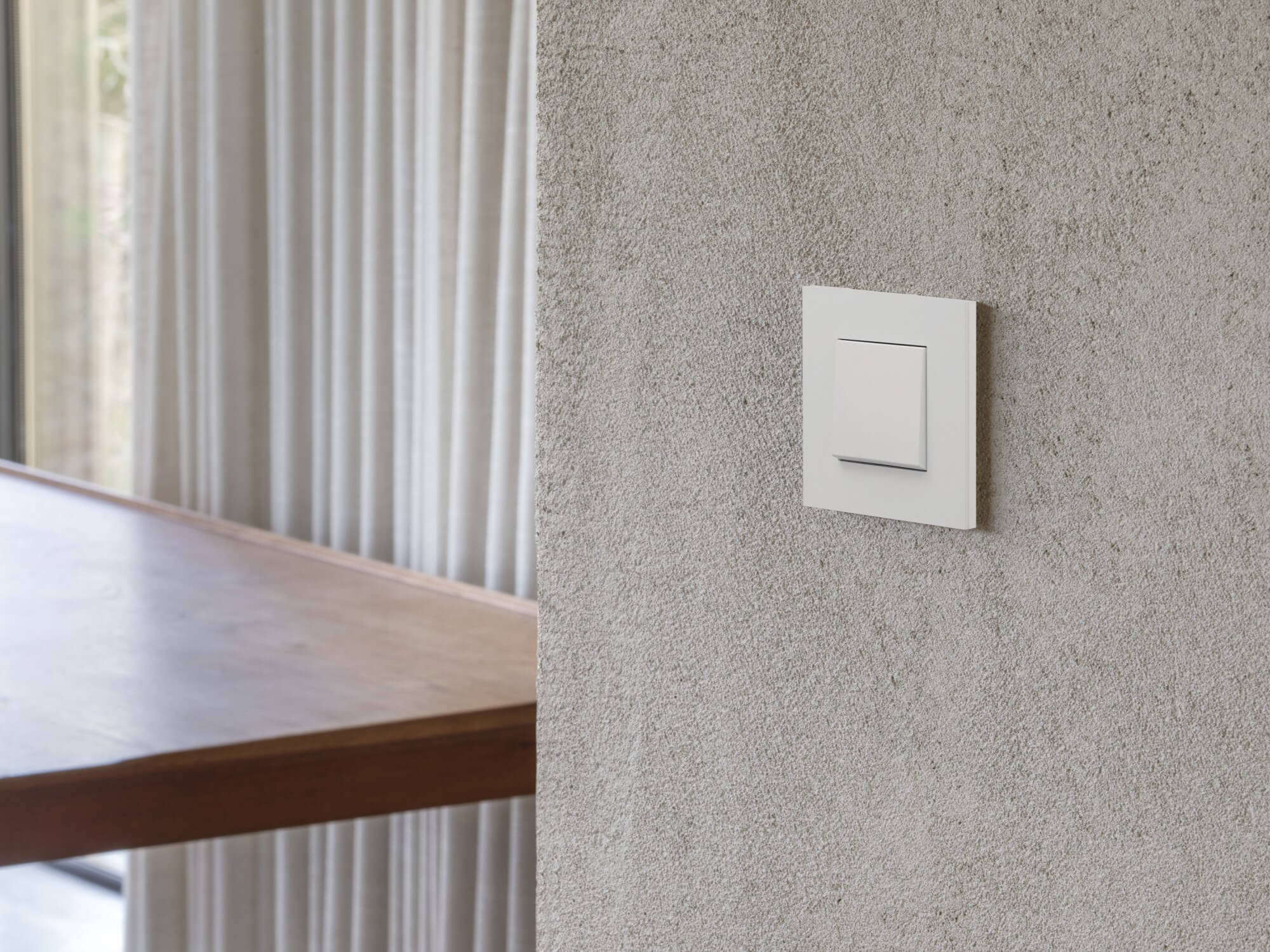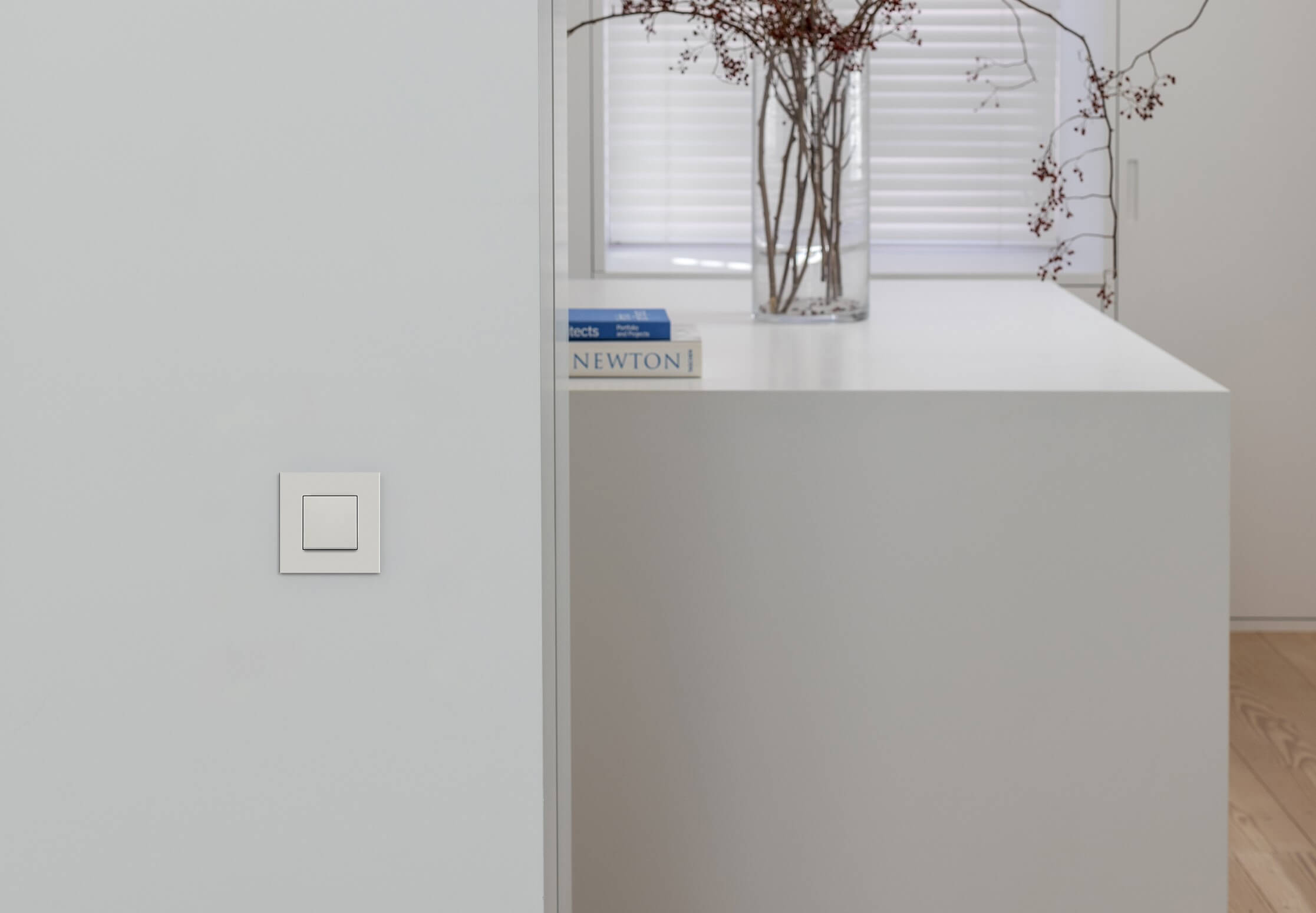 Contemporary luxury
The bright-white shine of the Niko Pure liquid snow white adds a touch of luxury and contemporary design to any interior. This stylish and trendy switch is perfect in fresh, modern interiors, but is by no means limited to these settings. In fact, the Niko Pure liquid snow white can add that bit of playful variation in softer interiors and even serve as an eye-catching feature. And that's not all this contemporary switch with a cool design has to offer: The Niko Pure liquid snow reflects light both from within and without, creating an intriguing effect.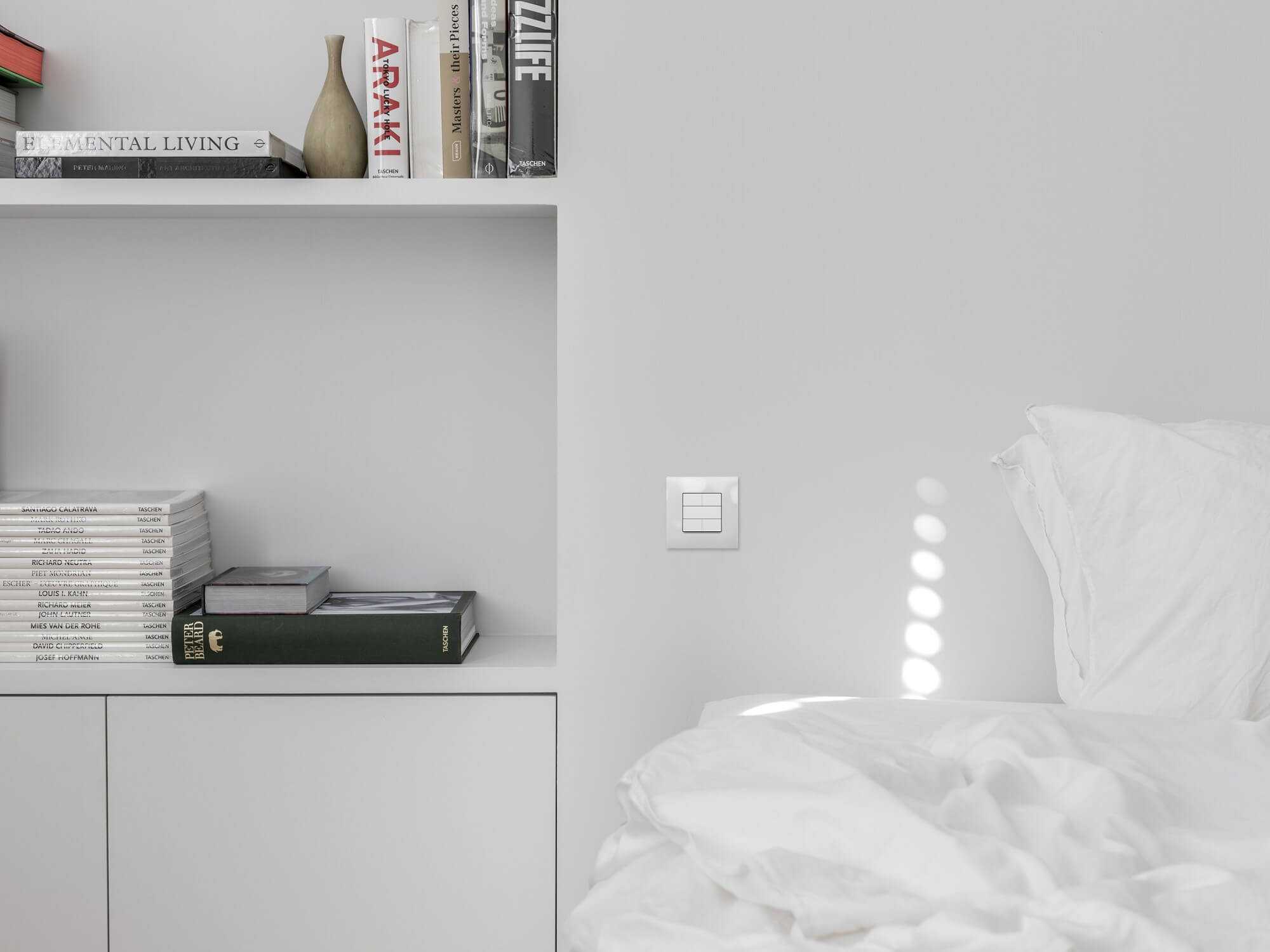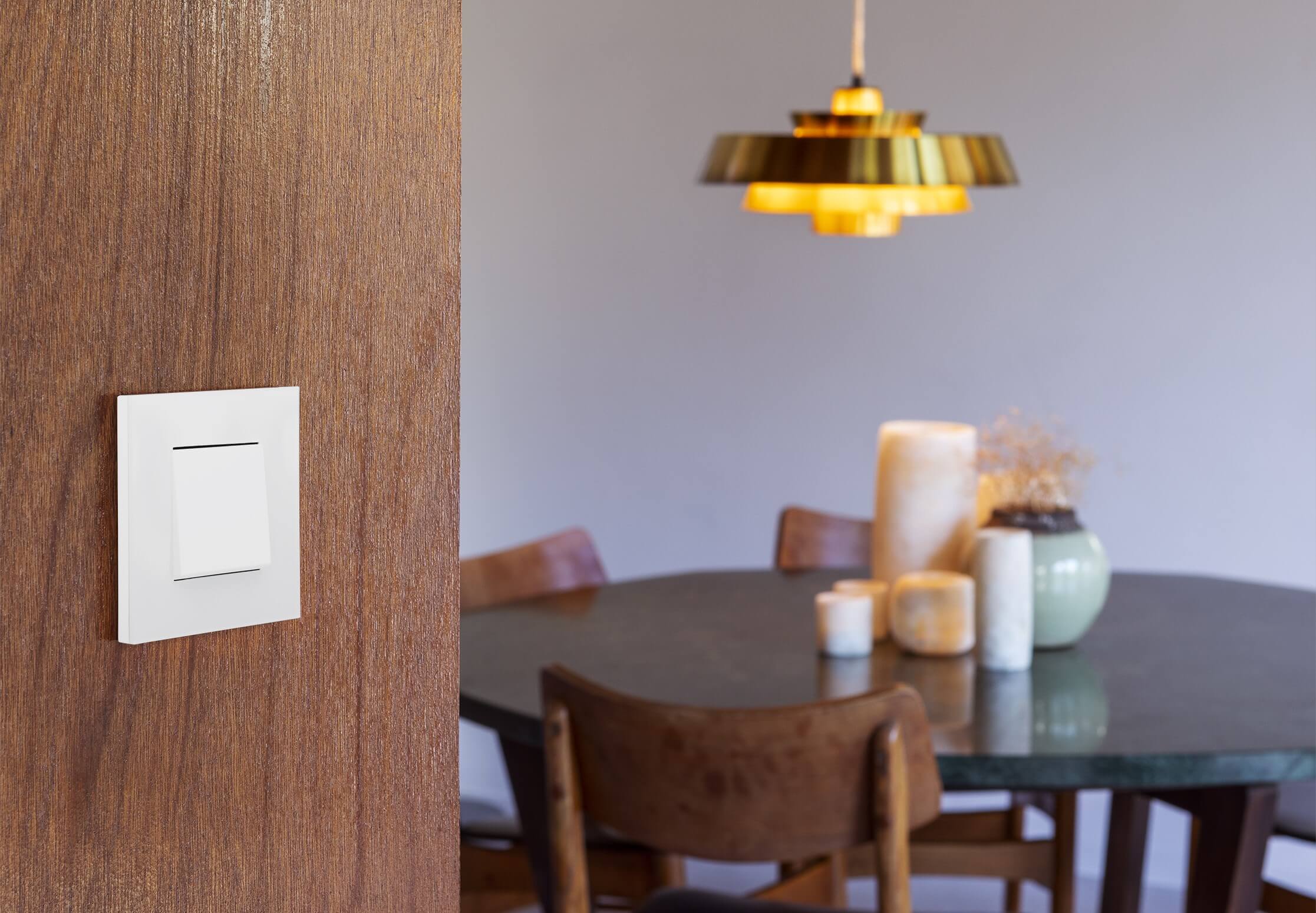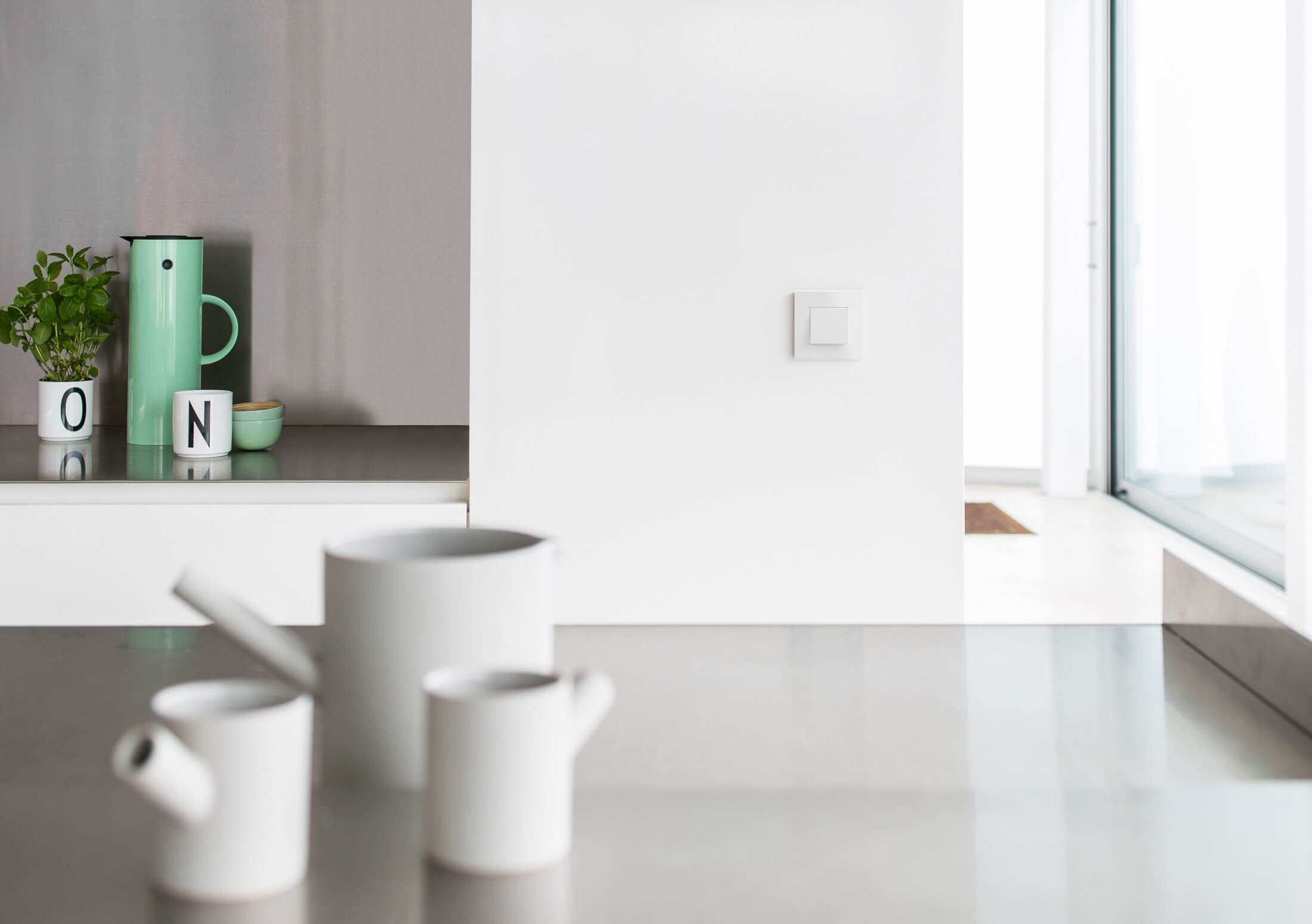 Subtle and iconic
Niko Intense white, a matt white switch that exudes simplicity, lightness and purity. With its sleek design yet subtly curved front panel, this switch proves that white can also be intensely warm. The Niko Intense white helps you to emphasise a sense of calm in any room while creating a chic look thanks to its stylish matt texture. The perfect choice for contemporary homes with warm touches!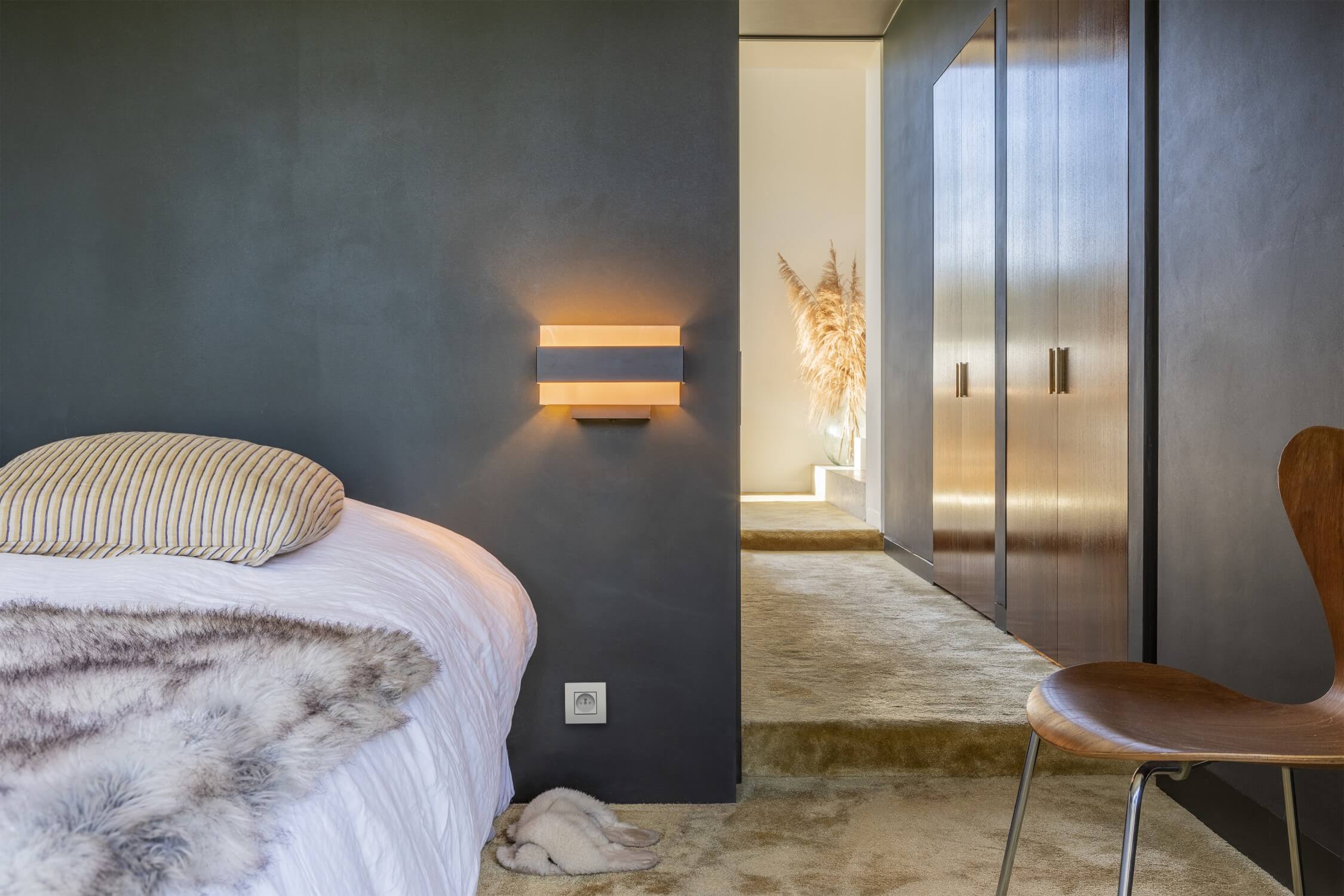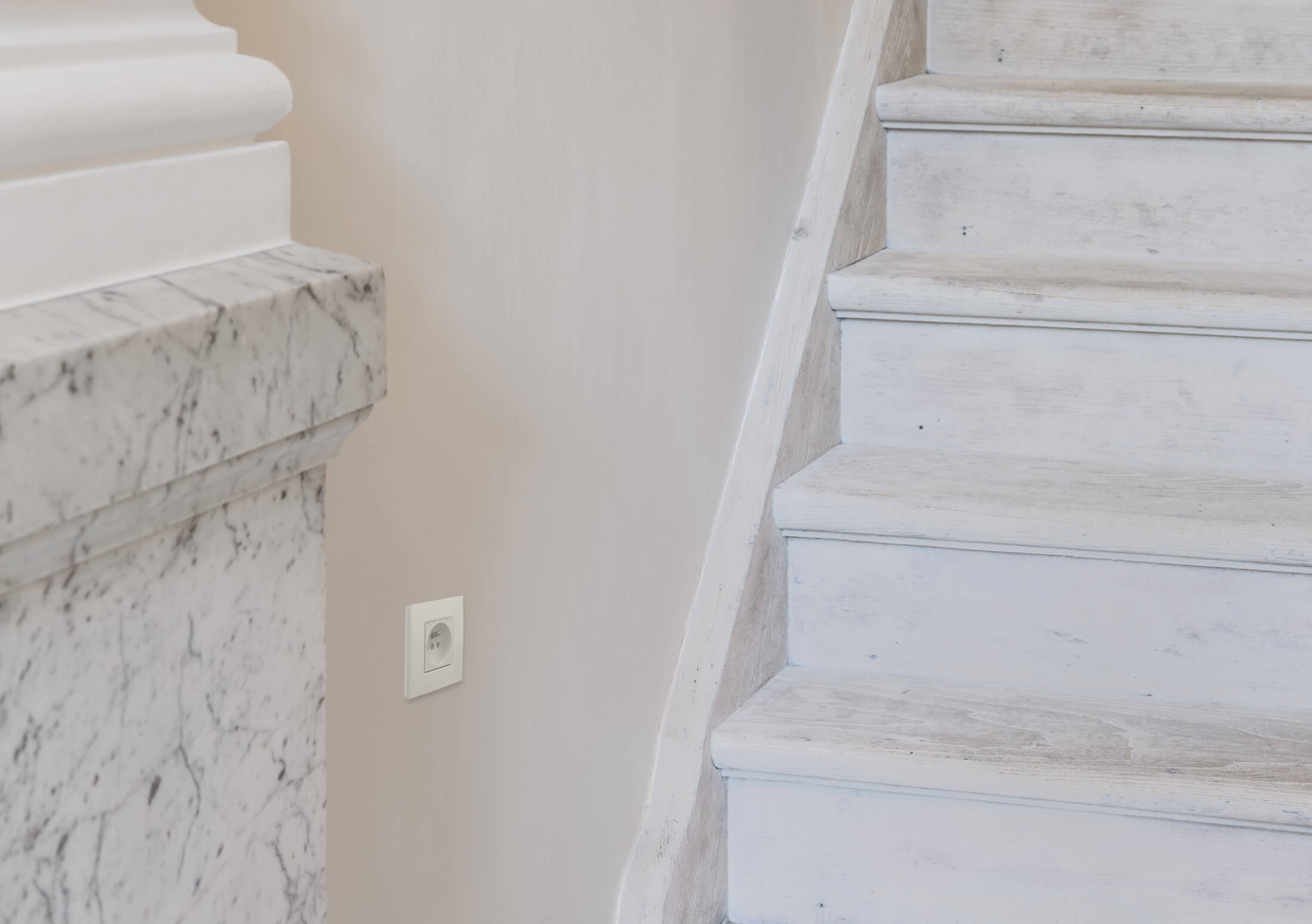 Elegant in its simplicity
Looking for a white switch that still blends into the background? Look no further than Niko Original white. The ultra-soft lines practically blend into the surroundings. Less is absolutely more with this white pearl, whether you're going for a Scandi-cool feel or you would rather have a rustic look.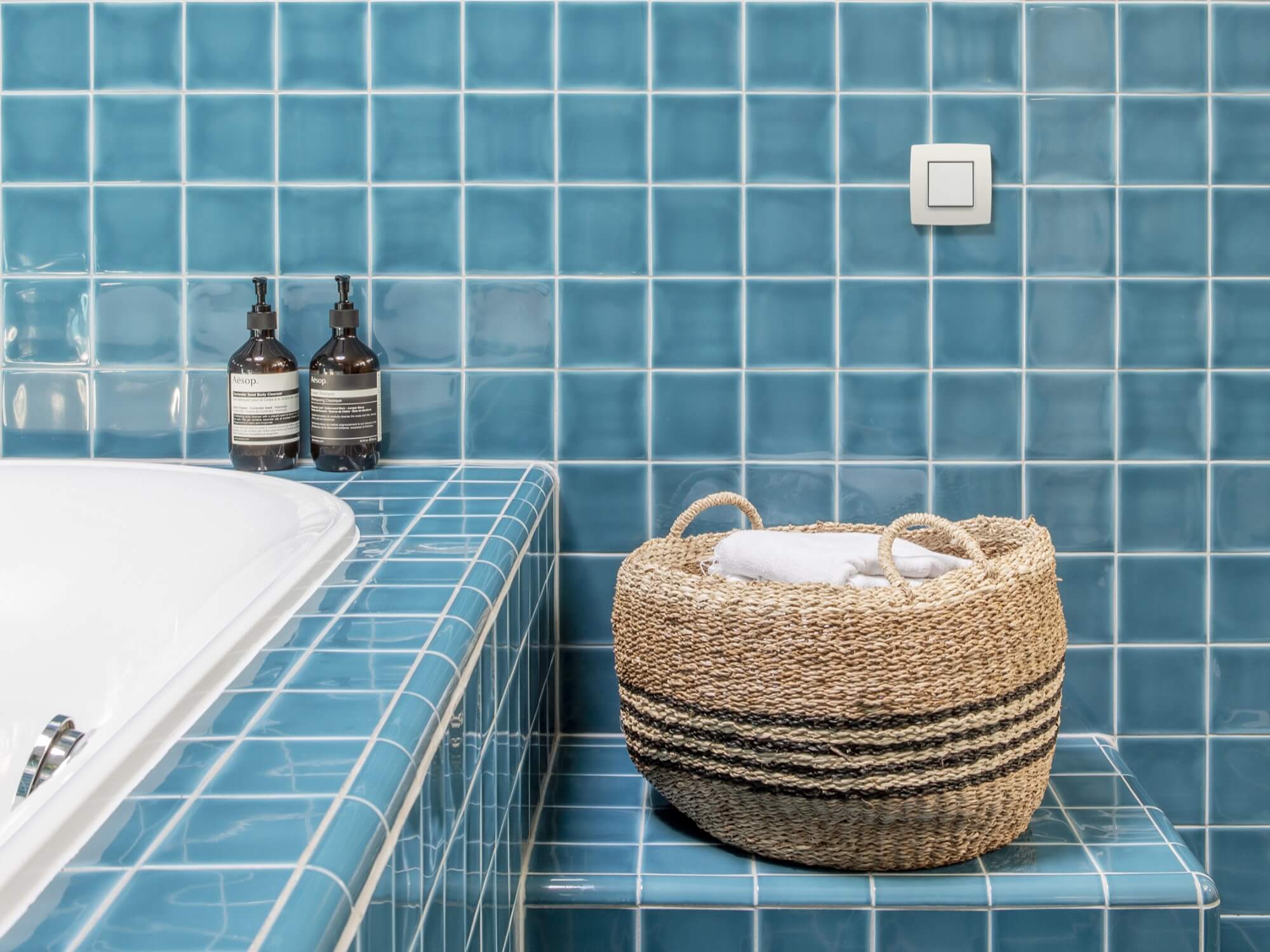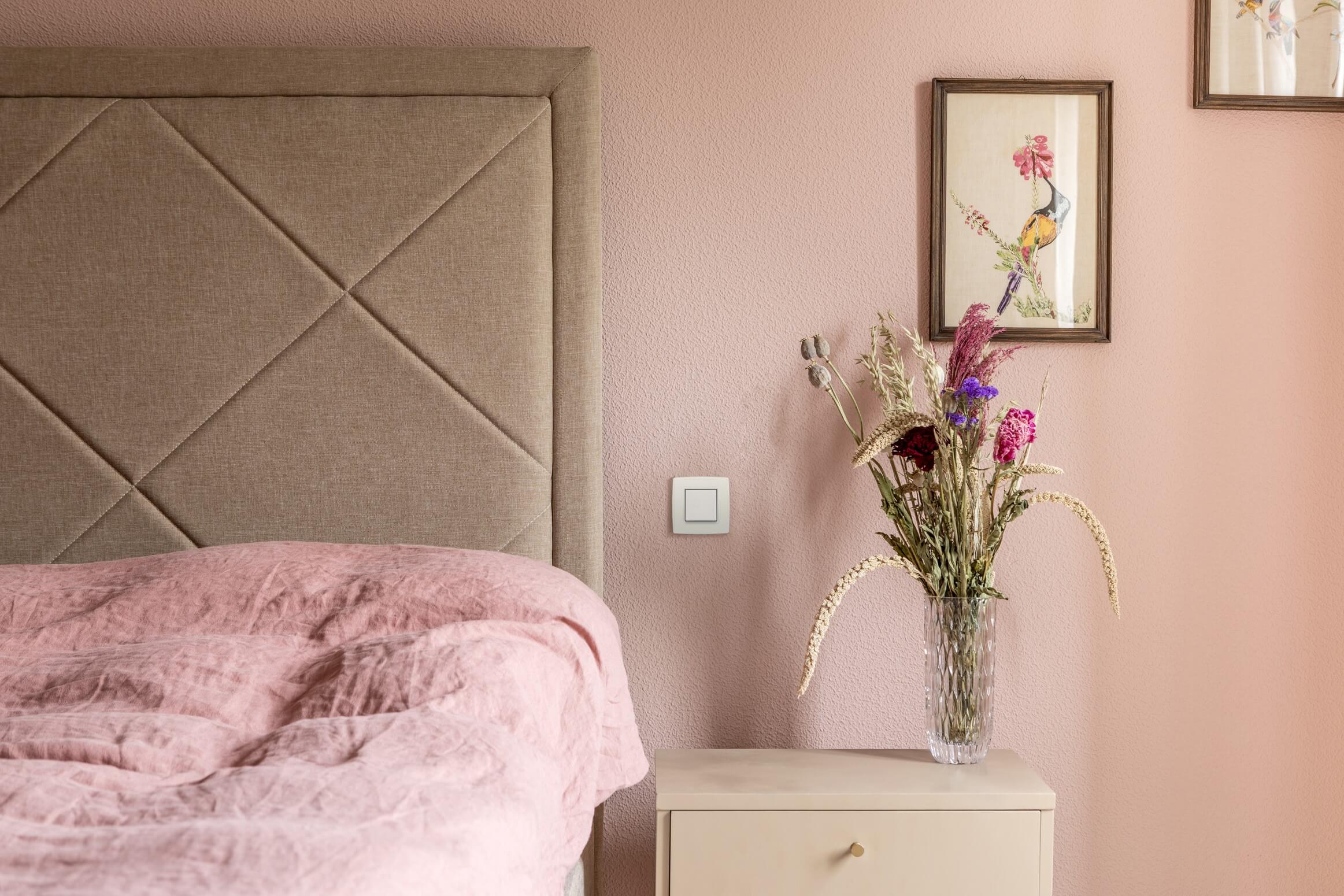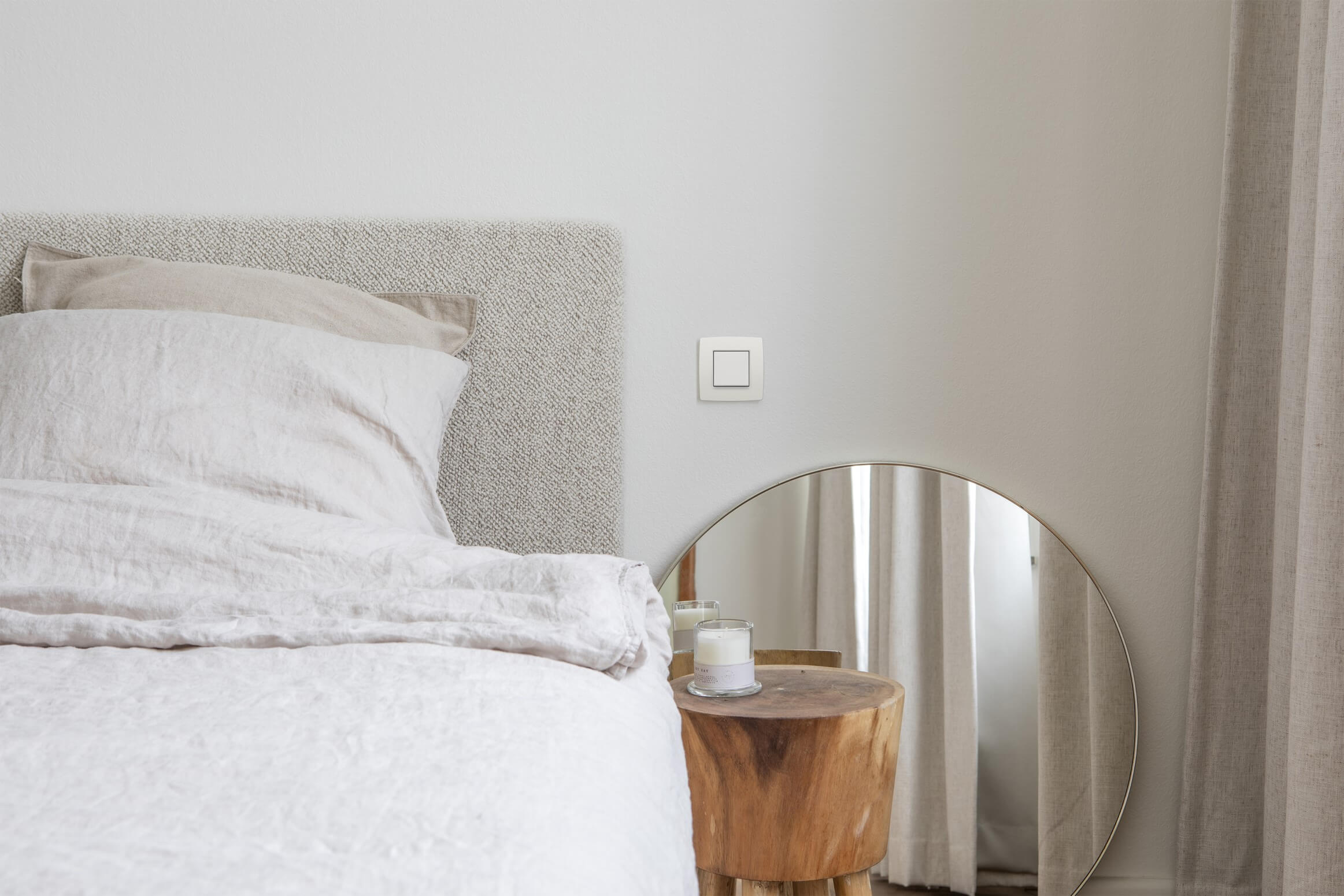 Contrasting cool & chic
An interior with impact? The Niko Pure stainless steel on white and the Niko Pure alu gold are for those looking beyond just something special. The contrast between the robust metal frames and the soft white push button intrigues in any space. The Niko Pure stainless steel on white is a stunning feature in contemporary homes, but also makes for a real eye-catcher in combination with natural materials. The Niko Pure alu gold, on the other hand, shines in both minimalist and eclectic interiors.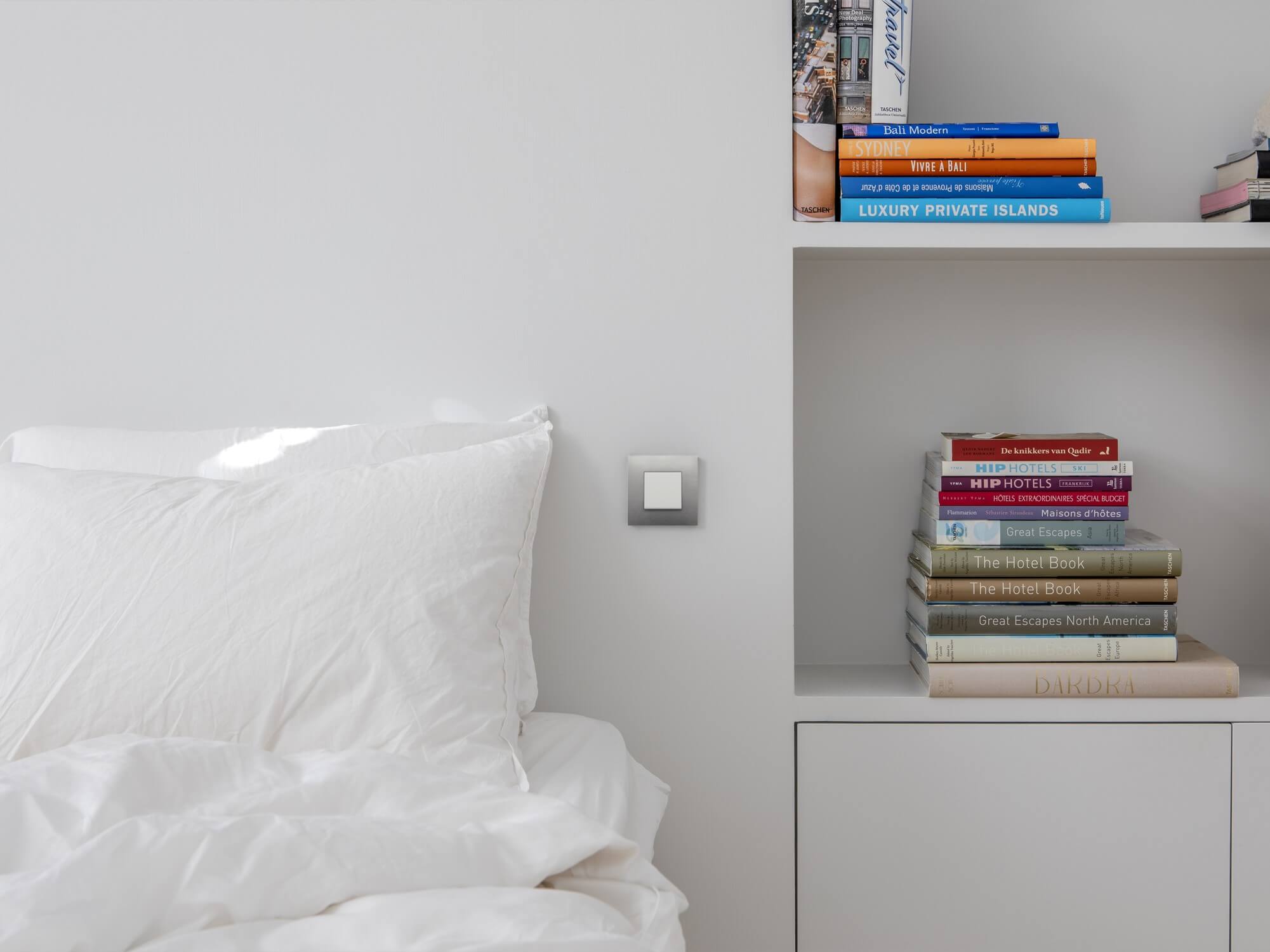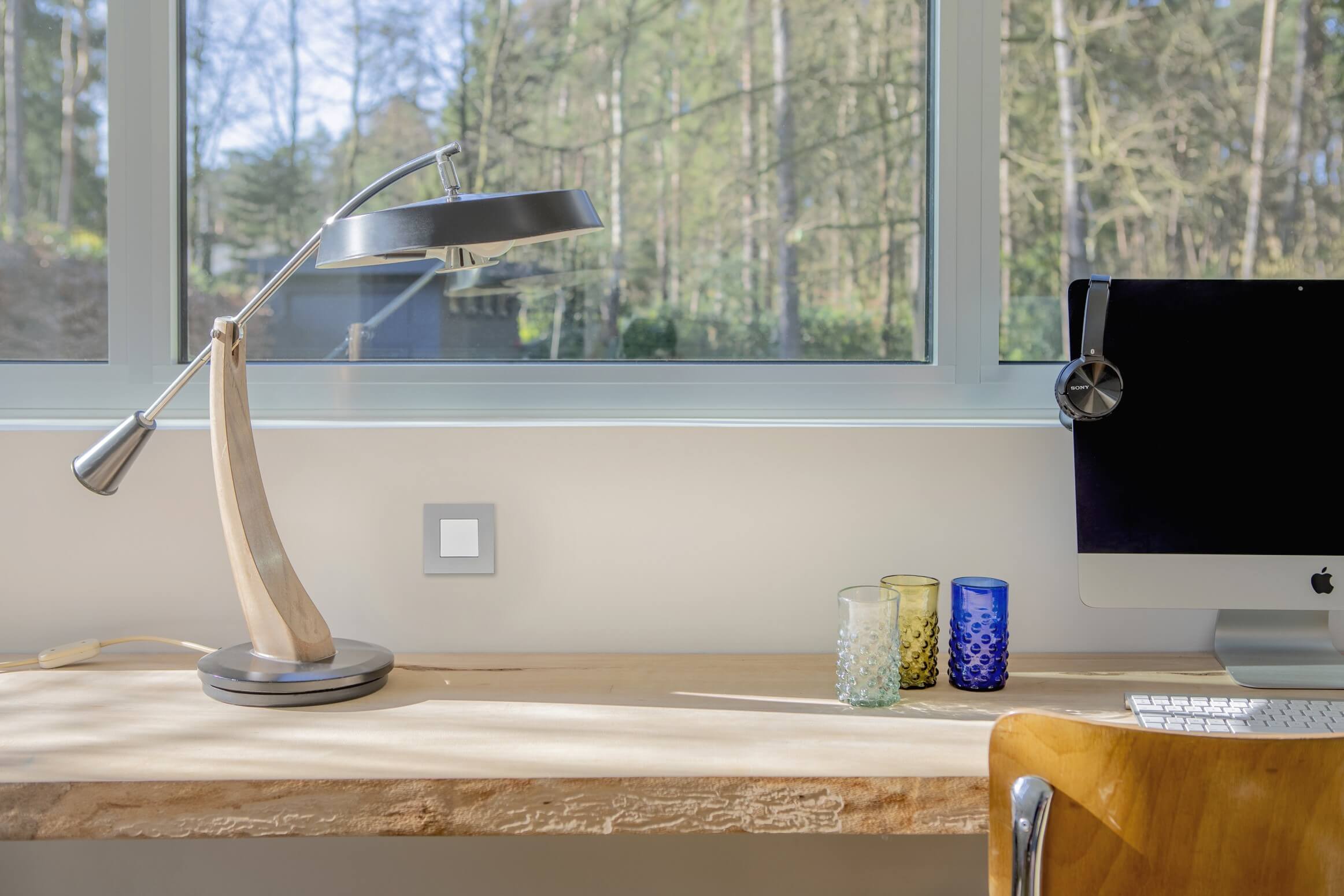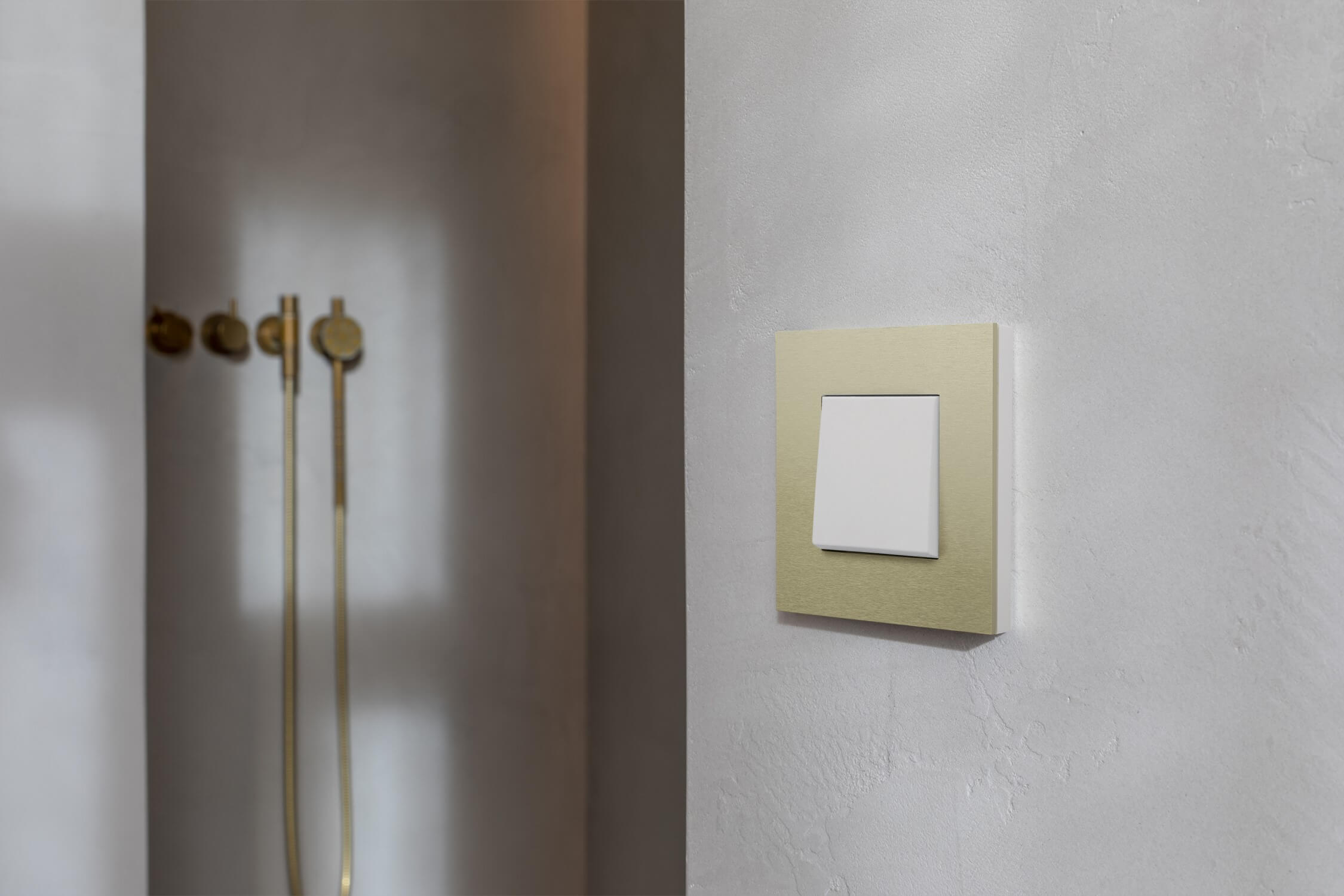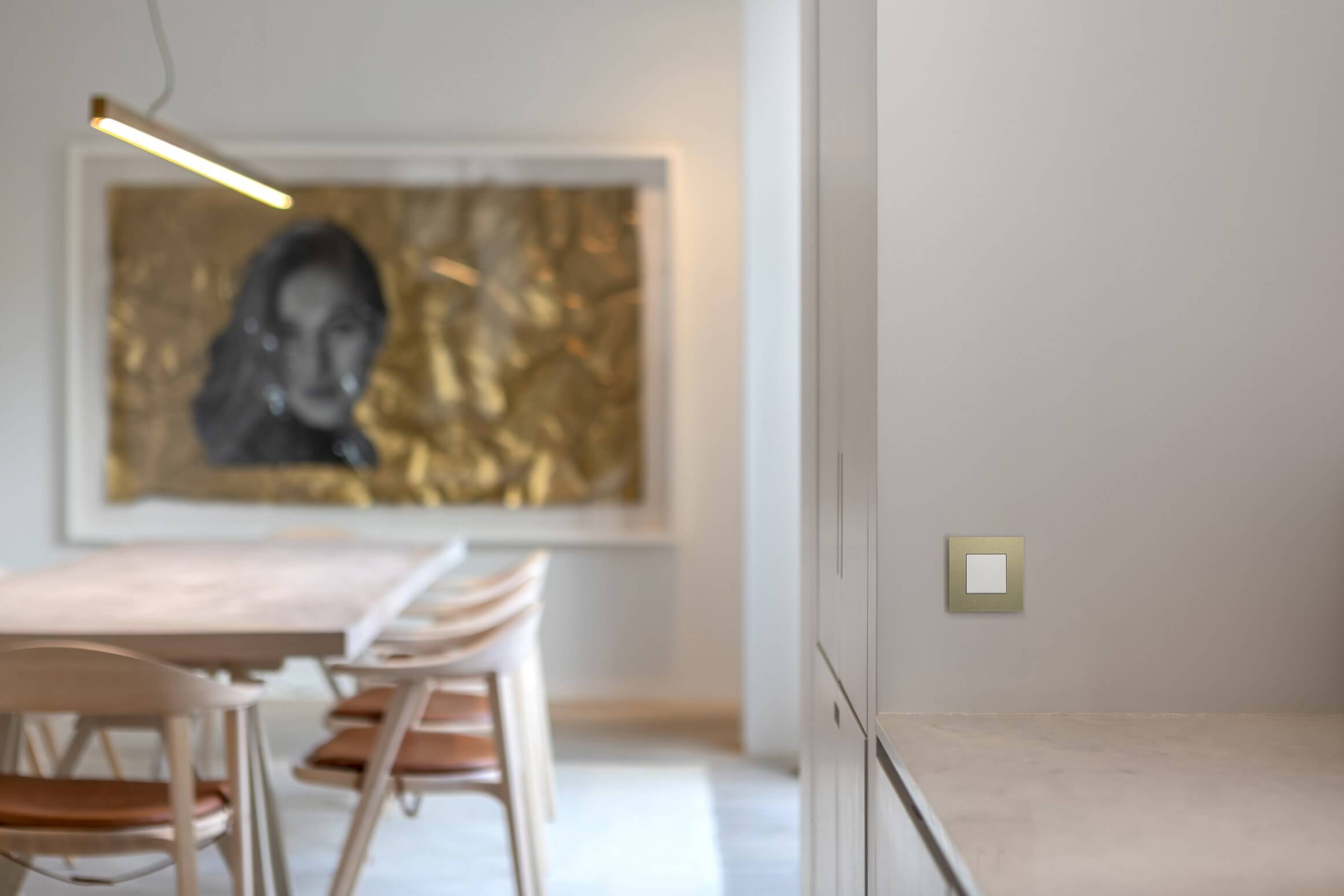 Which switch suits your interior?
Browse our finishings brochure
Niko Finishings
Discover our finishings for switching material and socket outlets.