2 x simple coax connection EDU TV + FM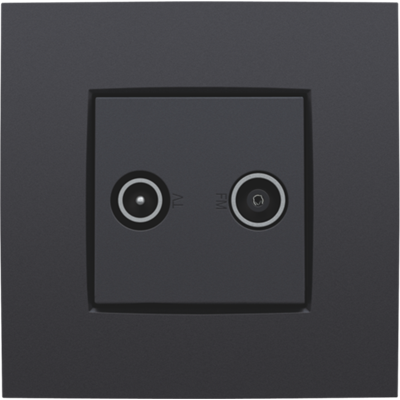 DIN 45325, IEC 60169-2
connection attenuation TV < 1dB; FM < 3dB
Product details
This product consists of several components. Below you will find an overview of all the component parts.

Finishing set for 2 single coax connections for TV or FM

Central plate consists of 2 single coax connections and a satellite connection on top. The first input is intended for an EDU TV connection. The second is intended for FM connection. They are labelled with a TV and an FM icon, respectively. Finishing colour: Finishing colour: cream.

Niko has already created this product for you. We have combined several articles into one finished product, which is available in different variations.
Accessories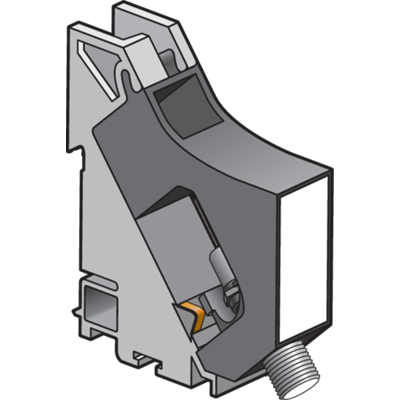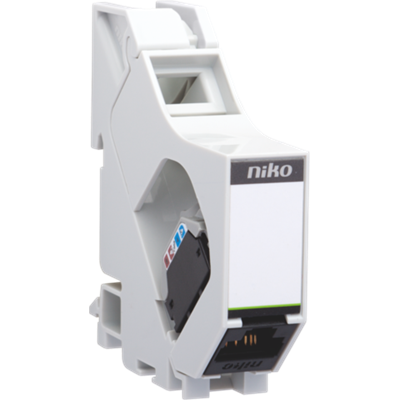 Din rail connectors
includes DIN-rail adapter and the connector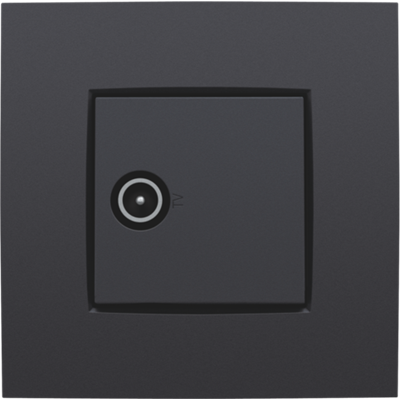 Simple male coax connection
DIN 45325, IEC 60169-2 connection attenuation < 1dB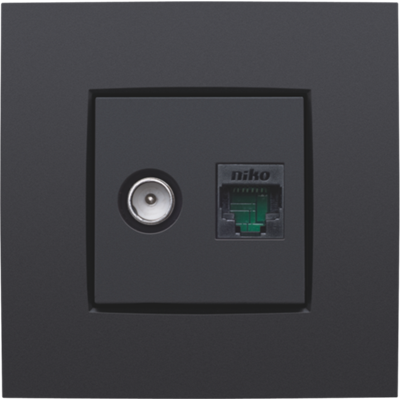 Mechanism with coaxial connection and RJ45 connection Cat5E
Combination coax with RJ45 connection, UTP Cat5E, TV connection attenuation < 1 dB. The Cat5E UTP RJ45 connector supplied as standard can be replaced by a Niko Cat5E STP (650-45055) RJ45-connector, Niko Cat6 UTP (650-45061) RJ45-connector, Niko Cat6 STP (650-45066) RJ45-connector, Niko Cat6A UTP (650-45071) RJ45-connector or a Niko Cat6A STP (650-45077) RJ45-connector.