Niko makes your space beautifully functional
Niko understands that a building is merely a collection of windows, bricks and bits until it becomes yours. And that it's only when you've added your touch and your personality that it really becomes your home, your space, yours.
We appreciate that everyone has a different idea about what they want their place to be like. And how they want it to work best for them. If you are looking for intuitive and useful technology that works, see what Niko can do for you. Because with Niko, you get complete control for every home, every time.
We make life more comfortable for every type of family
We provide clever and relevant solutions for any kind of residential or commercial project
We make it easy for installers to implement our solutions
We design intuitive products and interfaces
Your home works better with Niko
Create the right atmosphere for every occasion
Niko Home Control can help you create the atmosphere and ambiance you need, when you want it. Activate the most appropriate routine for the task in hand: regulate the temperature where and when it's required; adjust the lighting to what you need, and add a soundtrack if you so desire.
It's easy, as Niko knows how.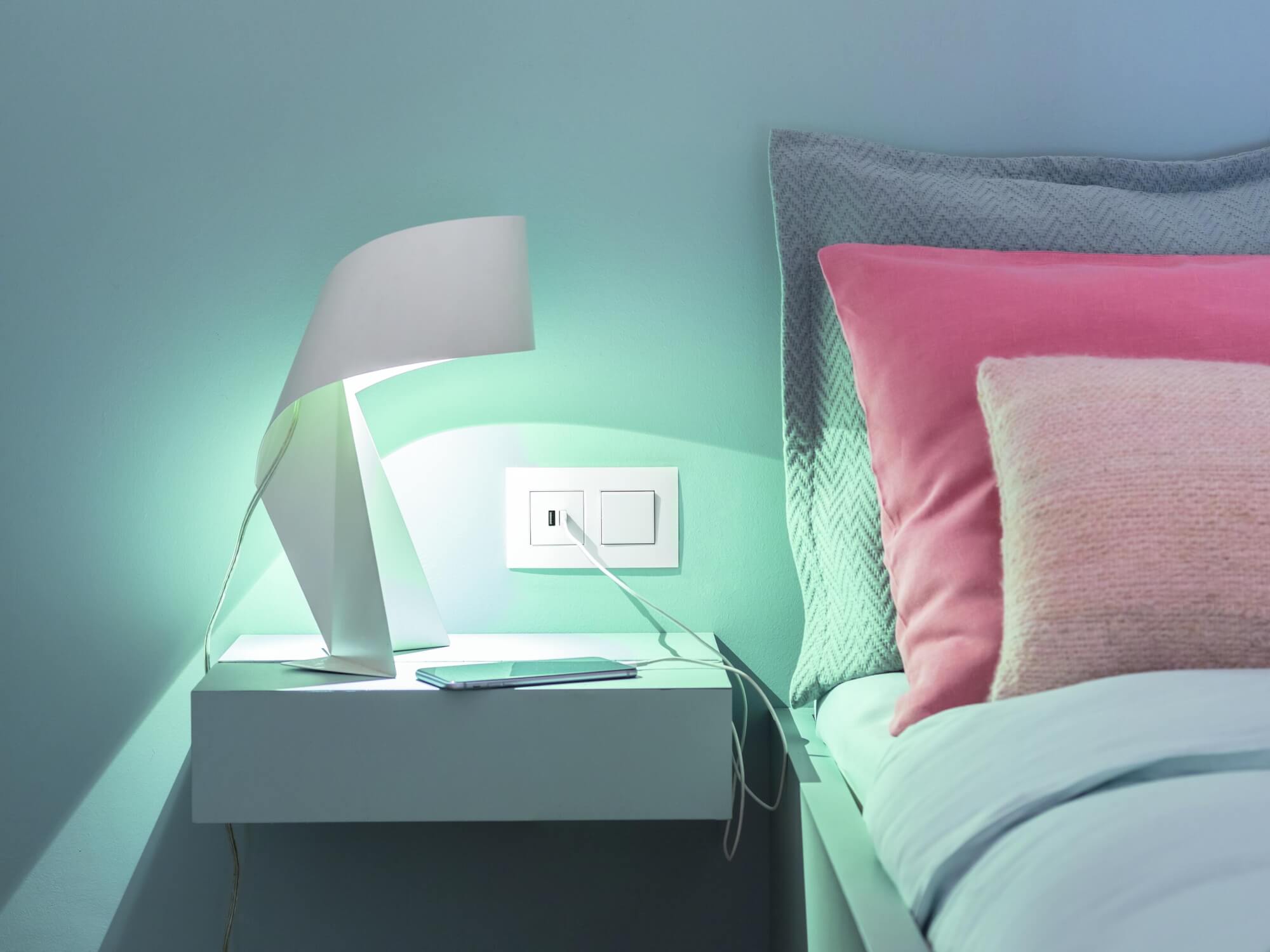 Make the switch from classic to modern
The classic on/off light switch has been around since 1884, and by now everyone knows how it works. Thanks to 100 years of expertise in home controls, Niko has developed a new and easy way to control your home.
Try Niko's new Digital black. It's no bigger than a classic switch installation, but lets you control everything on your Niko Home Control system (lights, sun blinds, shutters, ventilation, routines etc.) with ease.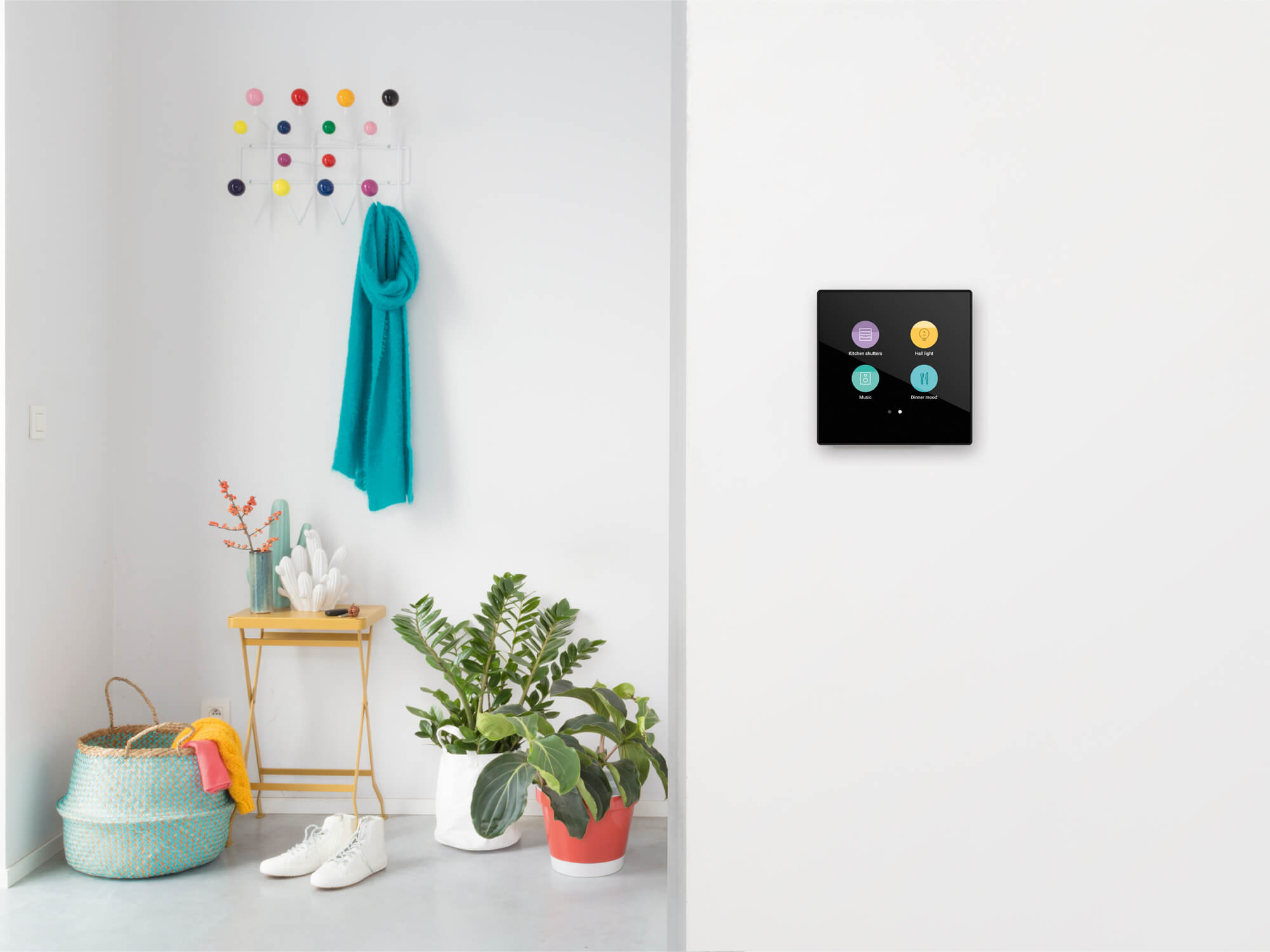 We want to turn you on
We know how much time you spend choosing the right colour and texture for your walls, floors and curtains, so why should it be any different for your electric equipment?
It's why at Niko we've invested energy and effort into making sure that its finishes have been designed and thought about with the same attention to details as your interiors.
After all, it's when everything in a room is just right that your home will become your home.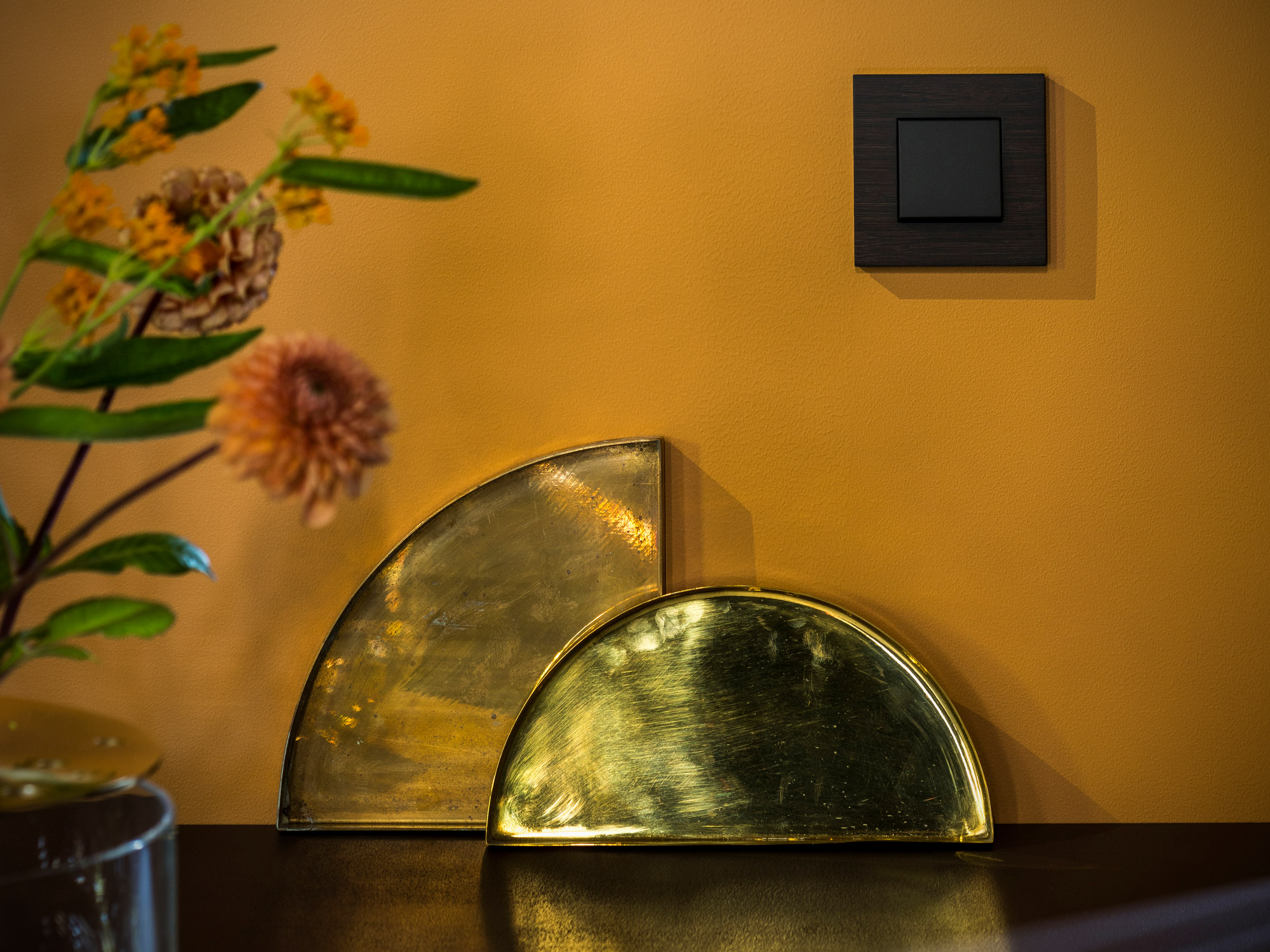 Keep one eye on your family, even when you're not there
It doesn't matter how independent your family is, or what age they are, it's still good to know that each and every one has made it safely back home.
With Niko's home automation and its 'welcome home' routine — activated by the simple touch of a button as individuals walk in the door — you'll receive a message on your smartphone.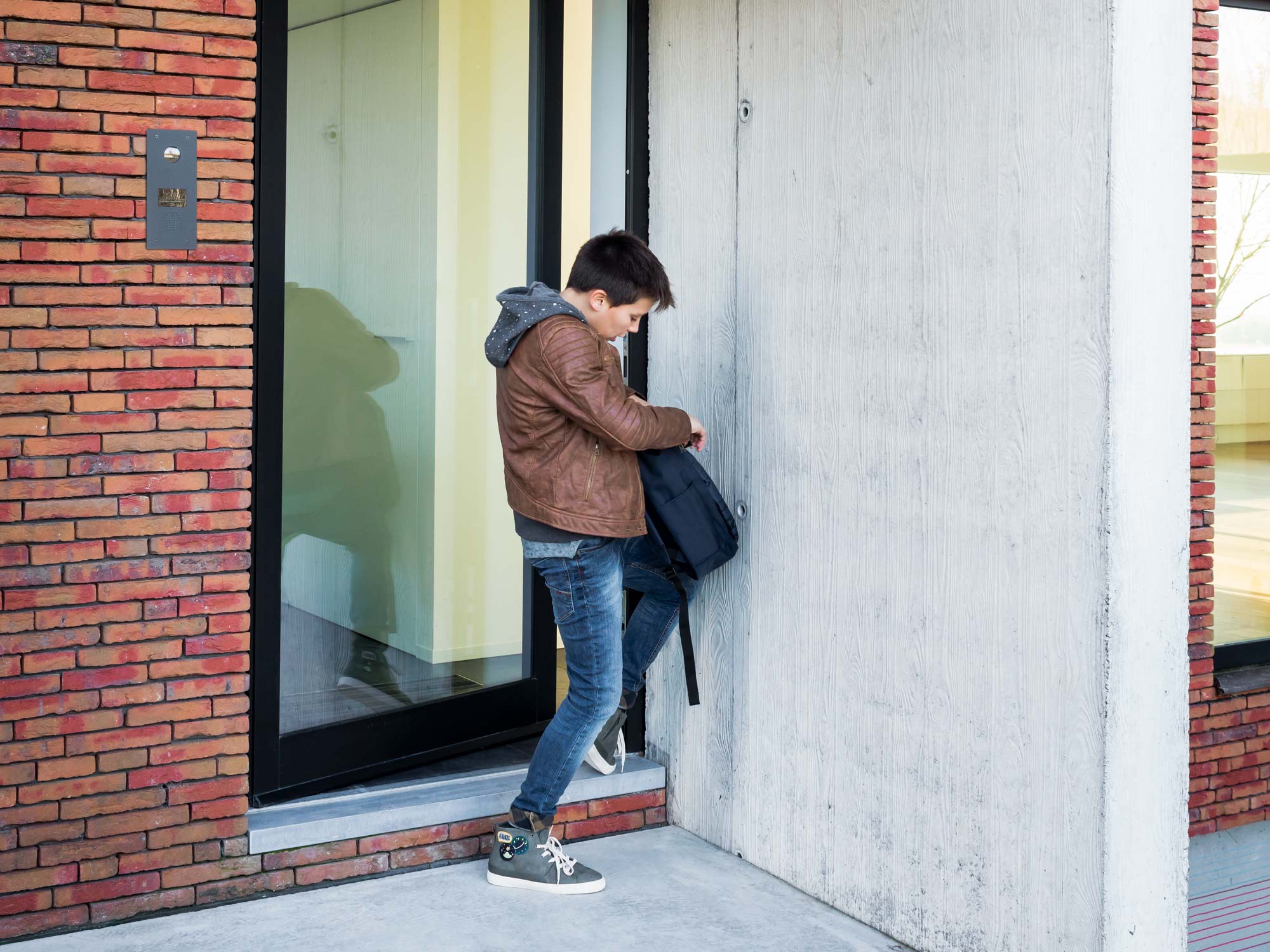 Make believe
A Niko Home Control routine can simulate your presence in an elaborate and clever fashion: for example, when lights go off downstairs, they'll go on upstairs — at various times; music, the TV and perhaps even simulated conversations (an audio book for example or the radio) can create an aural presence; shutters can be programmed to go up or down, curtains opened etc.
Once you have programmed the routine, you can activate it whenever you like. Smart, eh!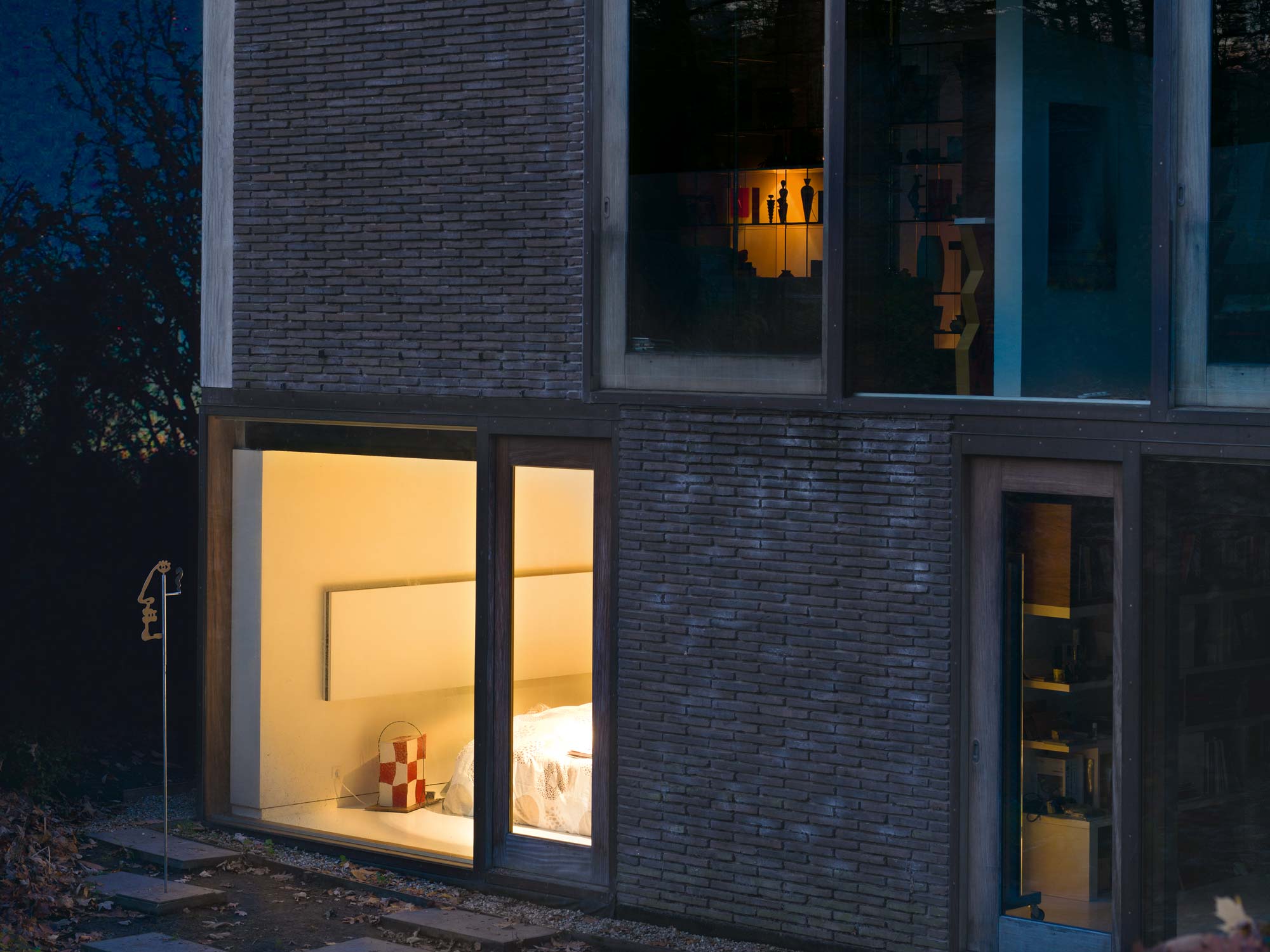 Who's at the front door?
Niko Home Control lets you have a conversation with someone as if you were on the other side of the door — no matter where you are.
As a result, you can explain, via your smartphone where you'd like the person to leave the parcel, or even let them into your home , if you so desire.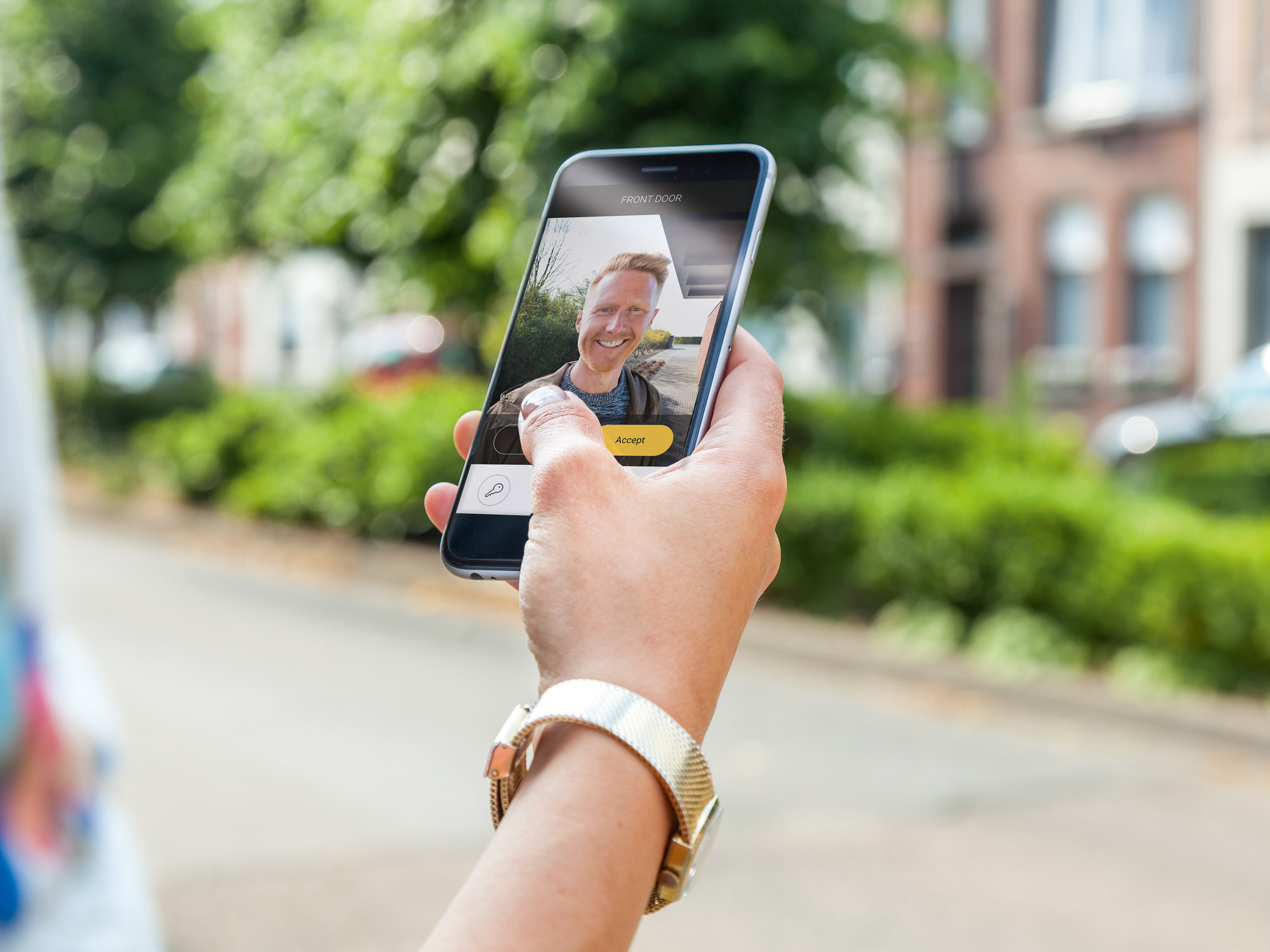 Feel secure in the comfort of your own home
It's only natural that you want your family to feel relaxed and comfortable at home. That's why it's nice to know that if ever you hear a clatter, a bang or a wallop outside, you have access to Niko's 'warning' button .
With the flick of a switch, it'll put all your outside (and inside) lights on in an instant, close (or open) the shutters and play music.
That should scare the ghosts away, and any intruders as well, or open the door to an escape route in the event of an emergency.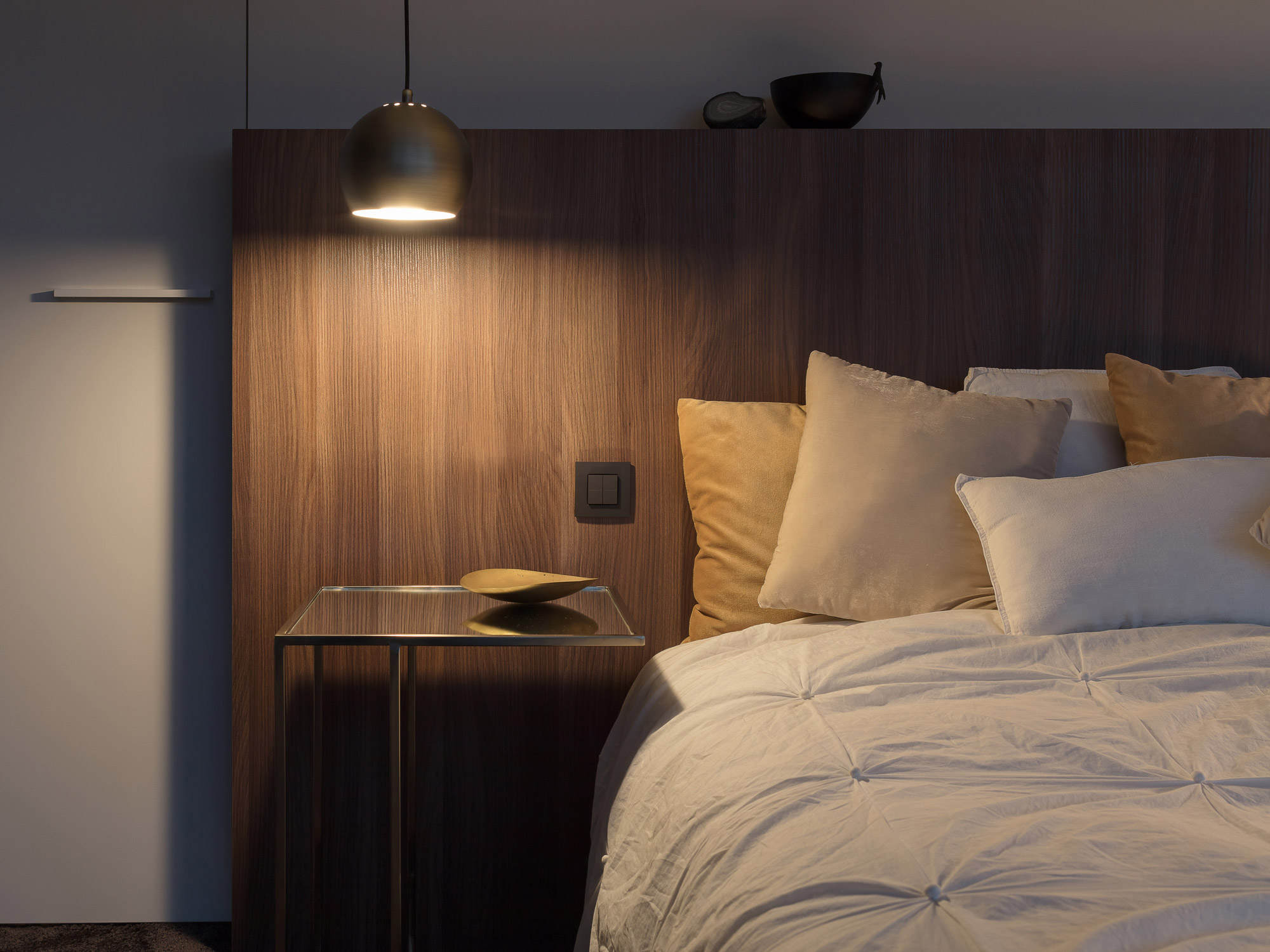 Save energy and avoid fire risk in one easy gesture
Have you ever felt so concerned that you might have left a particular appliance, like the iron or stove on, that you have actually returned home just to check?
You'll appreciate the usefulness of the 'all-off' switch . With just one gesture, you can switch all your electrics — including lights — at home off, except for essential sockets and appliances of course.
And it's just as useful when you arrive at home as the 'welcome home' button switches everything back on! The result is a safer and more energy-efficient home, which is good for you and your wallet, but also good for the environment.
Use your electricity generated by your solar panels
With Niko, not only will you be able to limit your carbon footprint, but you'll also be able to save money in a simple and effective way.
As a solar panel owner, it's way more interesting — both economically and environmentally — to use as much of the energy you generate as you possibly can, especially as the sun doesn't always shine.
By managing your home and appliances more efficiently, Niko Home Control will ensure you'll use that green energy you've been creating in an optimal way.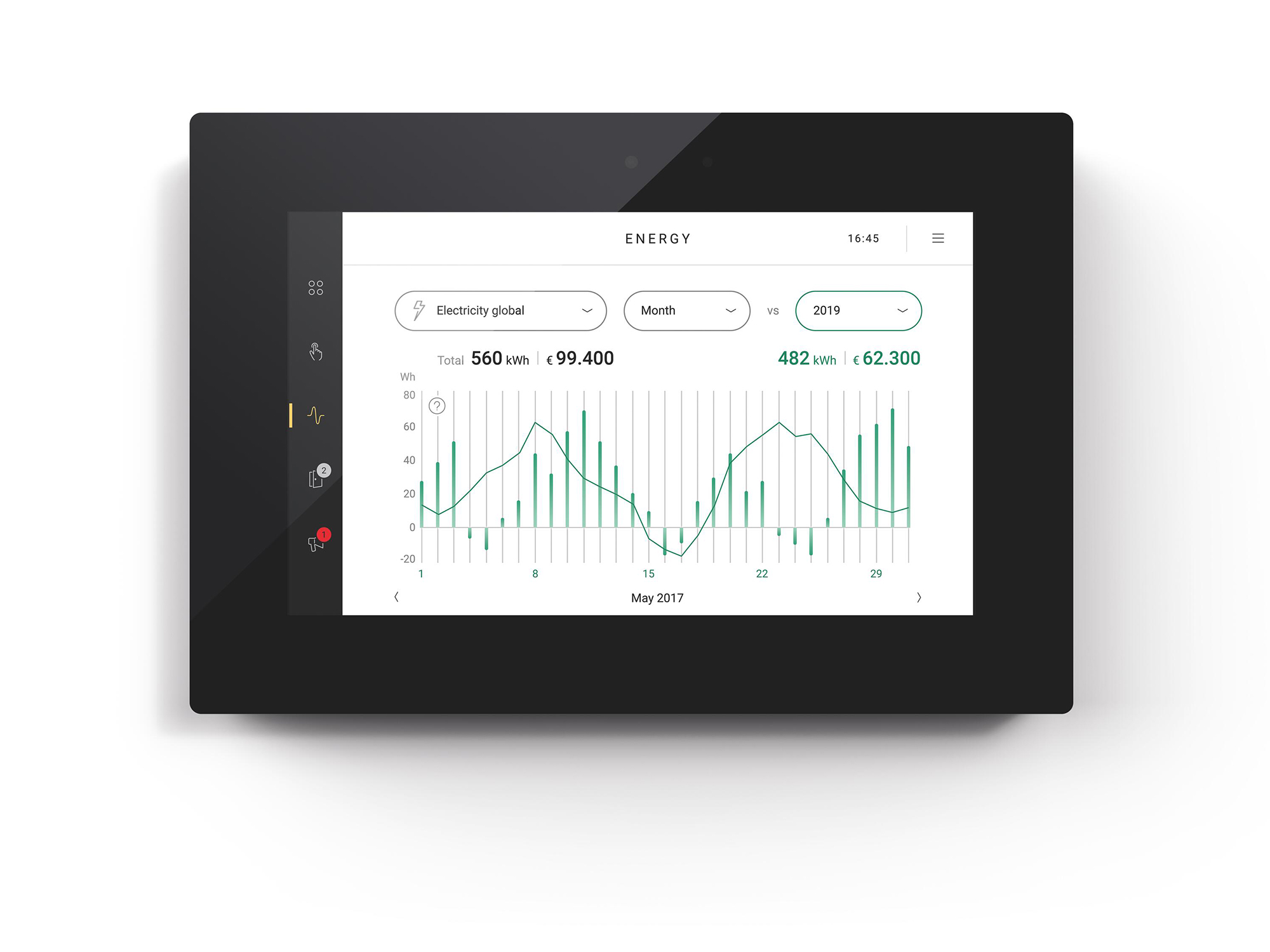 The comfort of your own home
Ensure your environment is just right - not too hot and not too cold
Niko Home Control makes it easy to set your indoor conditions to just the right level.
Automatically close the shutters on warm or stormy days, or open sunscreening products first thing in the morning to let the first light in.
It's amazing how much more comfortable you'll feel and what energy you can save in the process.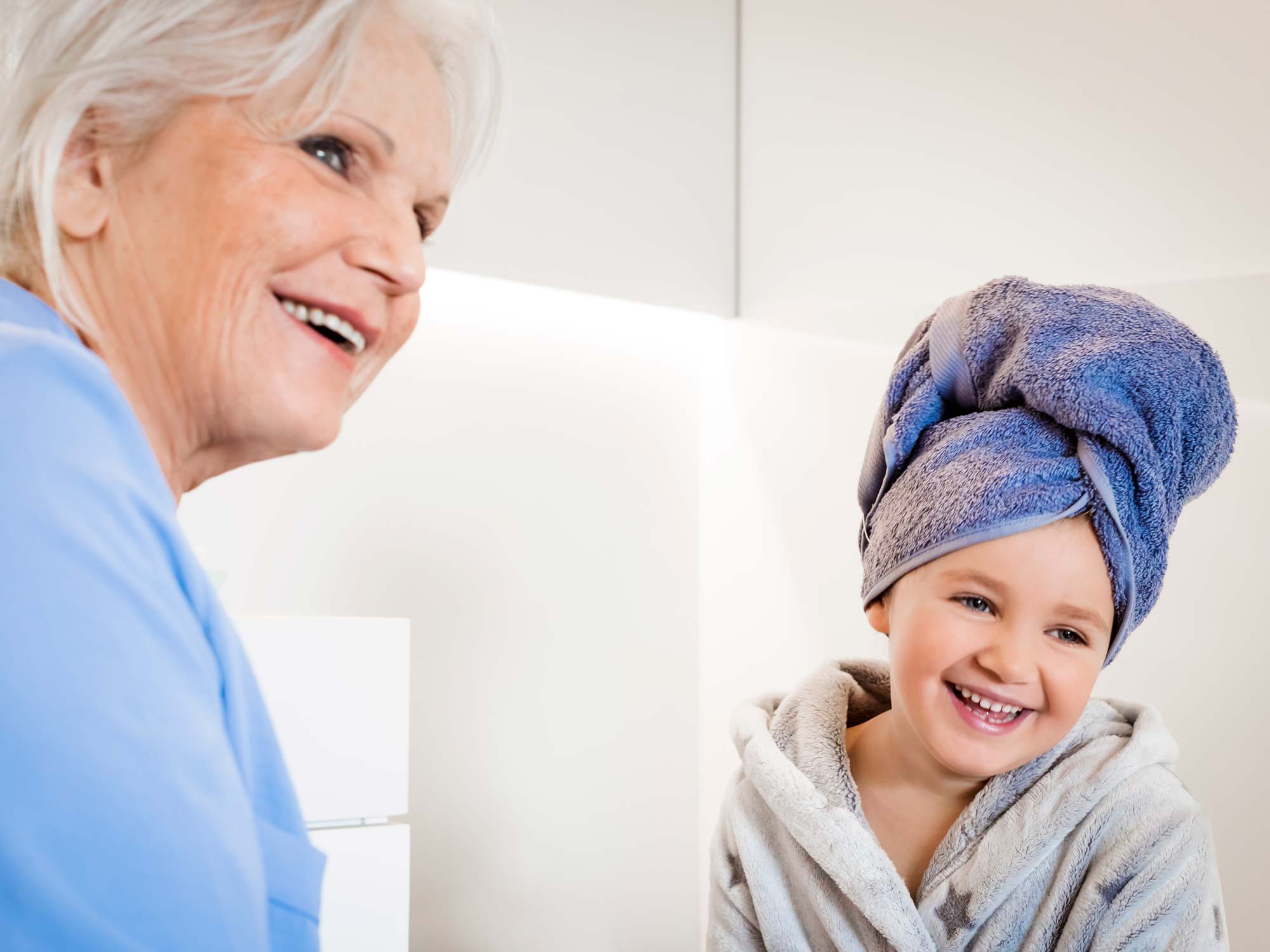 Need to get up at night?
If you or your partner need to get up in the middle of the night, it's good to know that your Niko Home Control system knows its day from its night.
In practice, this means that with the first touch of a switch, lights won't come on at full brightness during the night but are dimmed to a fraction of their luminosity. Also, the ventilation in the bathroom kept off during night time.
This should help you both see where you are going without waking anyone and find your way back to sleep more easily.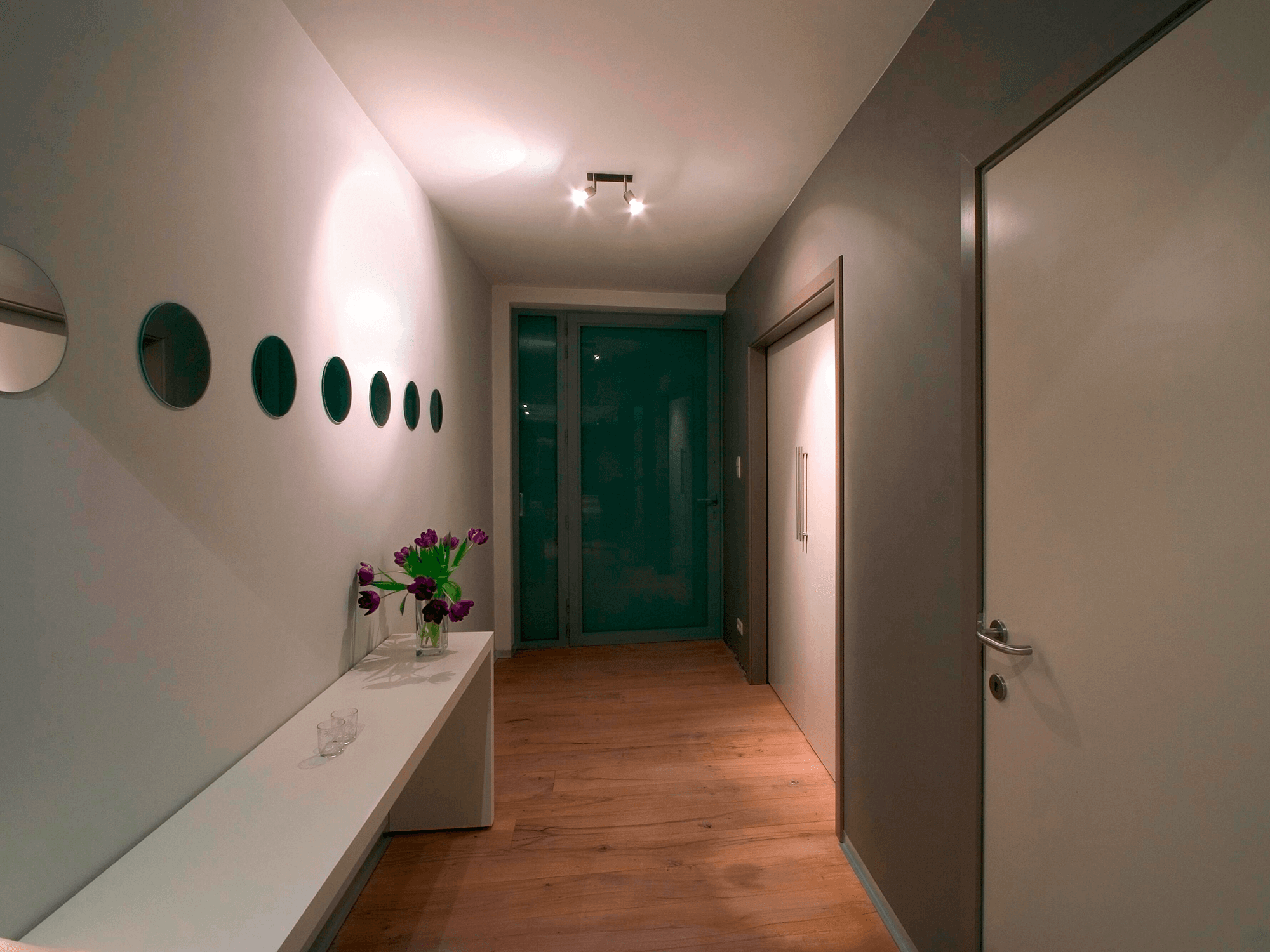 A home that adapts to an older you
Niko Home Control helps you maintain your independence at home (and avoid unnecessary effort and risks) by creating routines that do some of your regular chores for you: like closing the sun blinds or shutters, or turning all the lights off in the house (except those in your bedroom and bathroom) when going to bed. When your kitchen detector senses no movement during the day, Niko Home Control automatically alerts a loved one so that they can check in on you.
Make your life a little easier, a lot more comfortable, and safer by getting your home to work for you.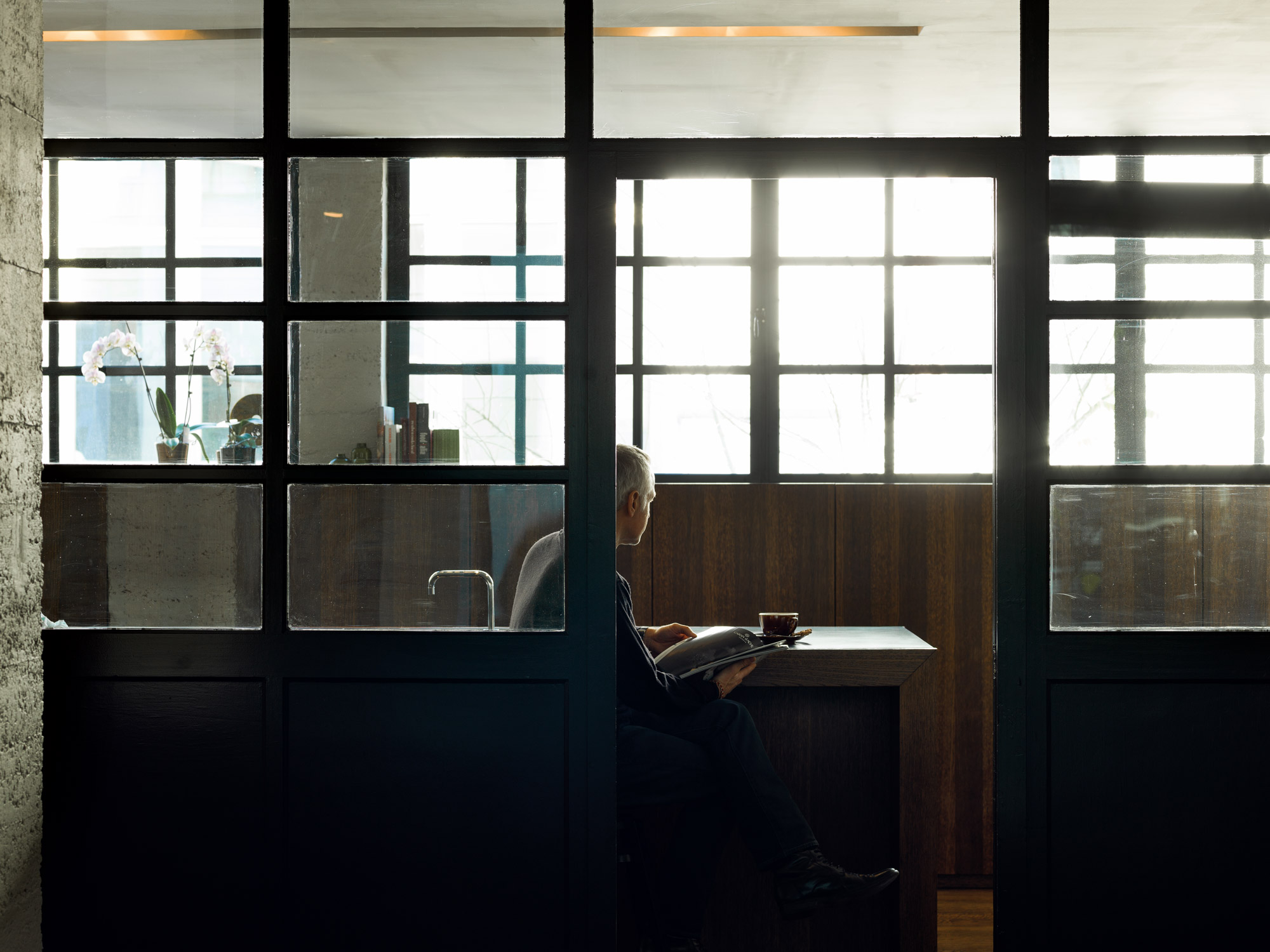 Designed for you and your installer
It's good to know that Niko Home Control is already simple to use, and that we continue to make it easier to set up routines and scenes. But all this wouldn't be of much use if it weren't just as easy to install and set up, provided you know what you are doing.
It's why Niko provides regular training to installers and has prepared answers to frequently asked questions that installers' (and consumers') have here .
Fortunately, it's also possible for installers to call Niko customer services if they still have questions.
Smart solutions for building projects
The perfect solution for your most ambitious projects
If you are an entrepreneur preparing larger projects, or are looking to volume build apartments or a series of homes, trust Niko to bring you the perfect solution.
Great solutions for professional buildings
Every sector of business has its own specific requirements when it comes to automation. Niko has proven solutions for every one of them. And when it doesn't it develops one. Just as clients enjoy inviting Niko to help them find good answers, so we also enjoy working alongside them.
No matter whether you need a solution for offices, retail, schools, hotels or hospitals, you can trust Niko to maximise energy efficiency and comfort of operation.
Experience the Niko products yourself
Come to our showroom and experience the benefits of home automation.
Find a professional installer
He or she will offer you technical advice, find the right products for you and install them in your project.
Discover the technical setup of Niko Home Control
Would you like to see how a home automation installation is set up?