Robin Berkhuizen (43y) lives in Landskrona, Sweden, with his wife Katarina (37y) and daughters Lia and Lo. Robin runs Emrahus; it's a company that designs and builds adapted social housing for disabled people and people with special needs. Katarina is a social educator.
"The house is really designed around our way of living," says Robin who, together with the architect Marco Pusterla, designed the villa. There is, for example, a dance studio as both daughters enjoy dancing. And as the couple don't plan on moving again, they've created a home that will suit the couple once the children have left home. The 4-floor house — with a lift — is designed to be scaled down by 80 square metres and turned into a separate three-room apartment.
Can smart home solutions make life a little easier? Robin Berkhuizen certainly thinks so. He likes how different products can be integrated to avoid having separate remote controls for everything.
Smart home solutions with no need to read the manuals
The idea of installing a smart home solution throughout the house was a given from the very beginning, but it was a must that it be easy to use. "Sound and light are both very important to me," says Robin, "but perhaps not as important for my partner," he adds with a laugh.
With previous experience of smart home solutions — they had been early adopters of products that came out more than ten years ago — it was a requirement that the family's choice of smart home solutions be user-friendly, easy and intuitive.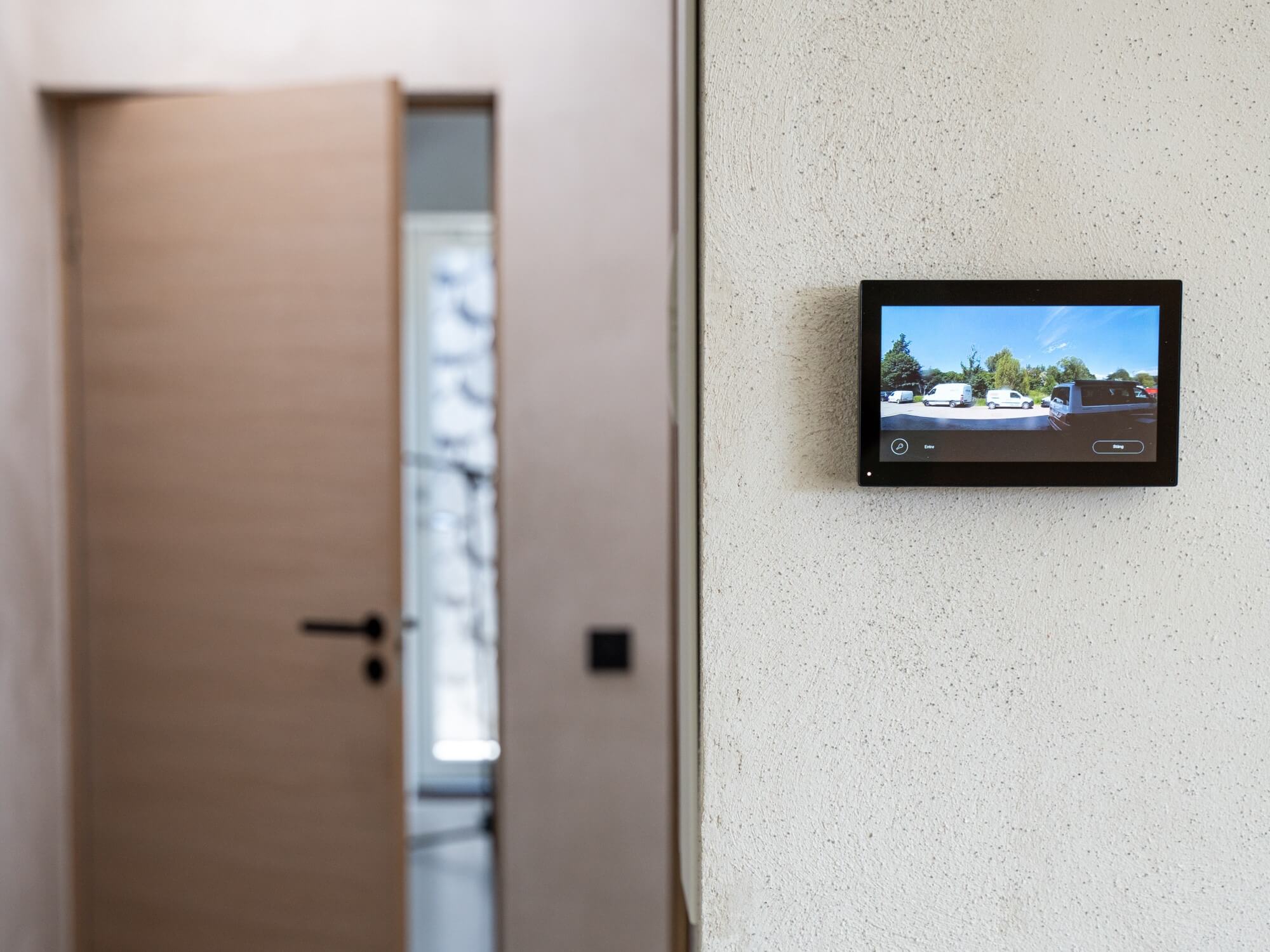 The family installed Niko's Digital Black touch screens in every room. "Even in the garage," says Robin. As lighting is controlled via pre-set scenarios, it's easy to create both 'cosy lighting' and 'practical lighting scenarios.' "It is very convenient to come home to a house that lights up automatically," says Robin.
Everything is controlled from the same place
With pre-programmed scenarios, the family has total control over all the equipment in the home. Their fully automatic solution handles everything including lighting, heating, awnings and alarm system; and it even chooses the perfect playlist. With their Sonos music system integrated in the smart home solution, there is a carefully selected playlist for each occasion. Robin sees a great advantage in the fact that Niko's technology today allows different products to be integrated with each other. "Otherwise, we would have needed a separate remote control for the awning and for the skylights and so on," he says. Now everything is integrated and controlled via Niko Home Control.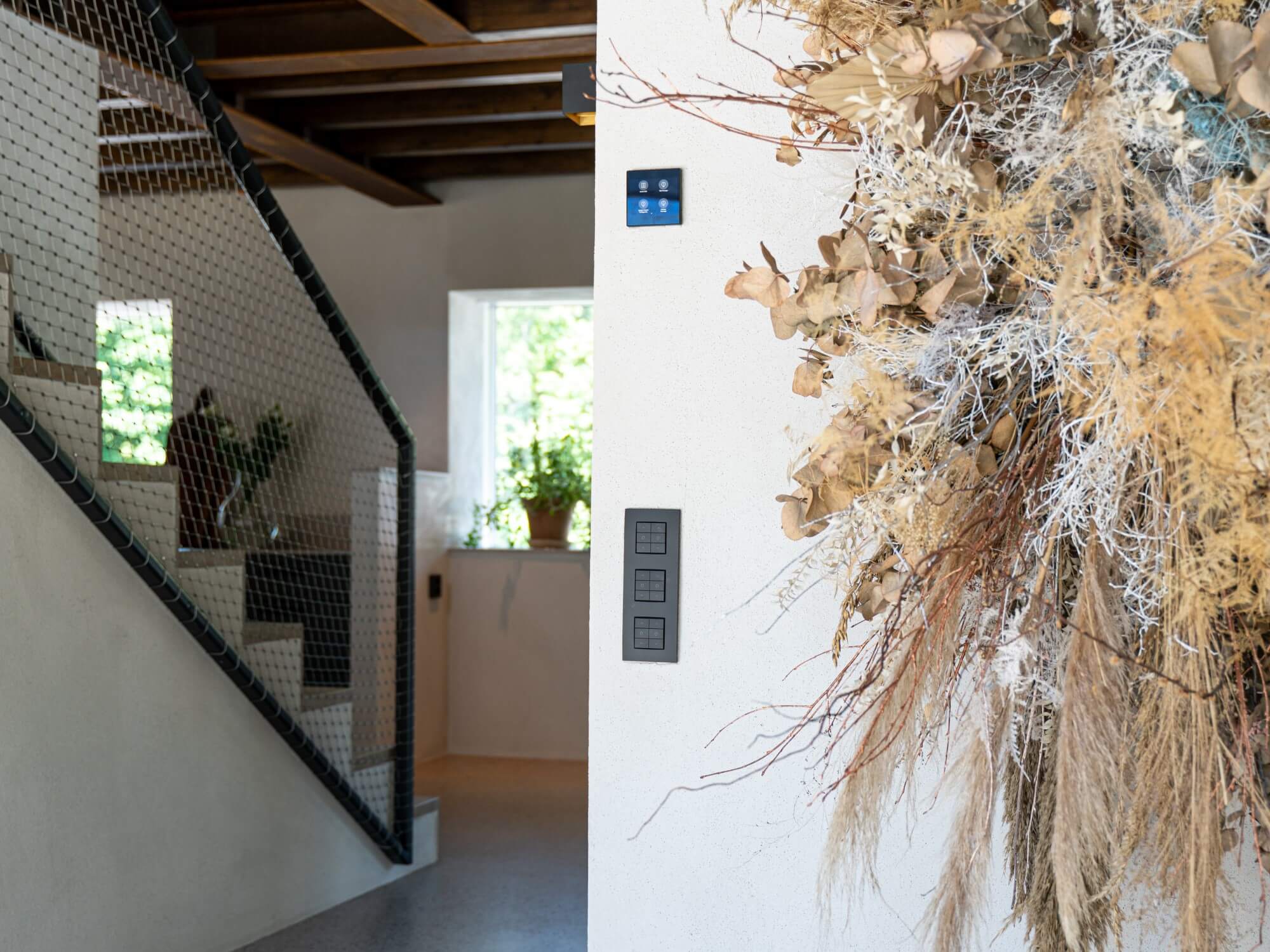 The family has created a number of different pre-set scenarios that they use on a daily basis. When they go to bed, they have a setting that turns off the entire house. Similarly in the morning they can turn everything on again. They also have a "clean" function that turns on all the lights with a single push of a button. "It is most useful to have maximum light everywhere," Robin explains.
Convenient door communication
Robin also points out that the video access control solution is incredibly practical. As the family spend a lot of time upstairs, they don't always hear the doorbell. Niko's solution lets them seamlessly and easily talk with visitors on their mobile, and give them access to the home. And if ever, a package arrives when nobody is at home, they can easily open the front door so the package can be popped inside.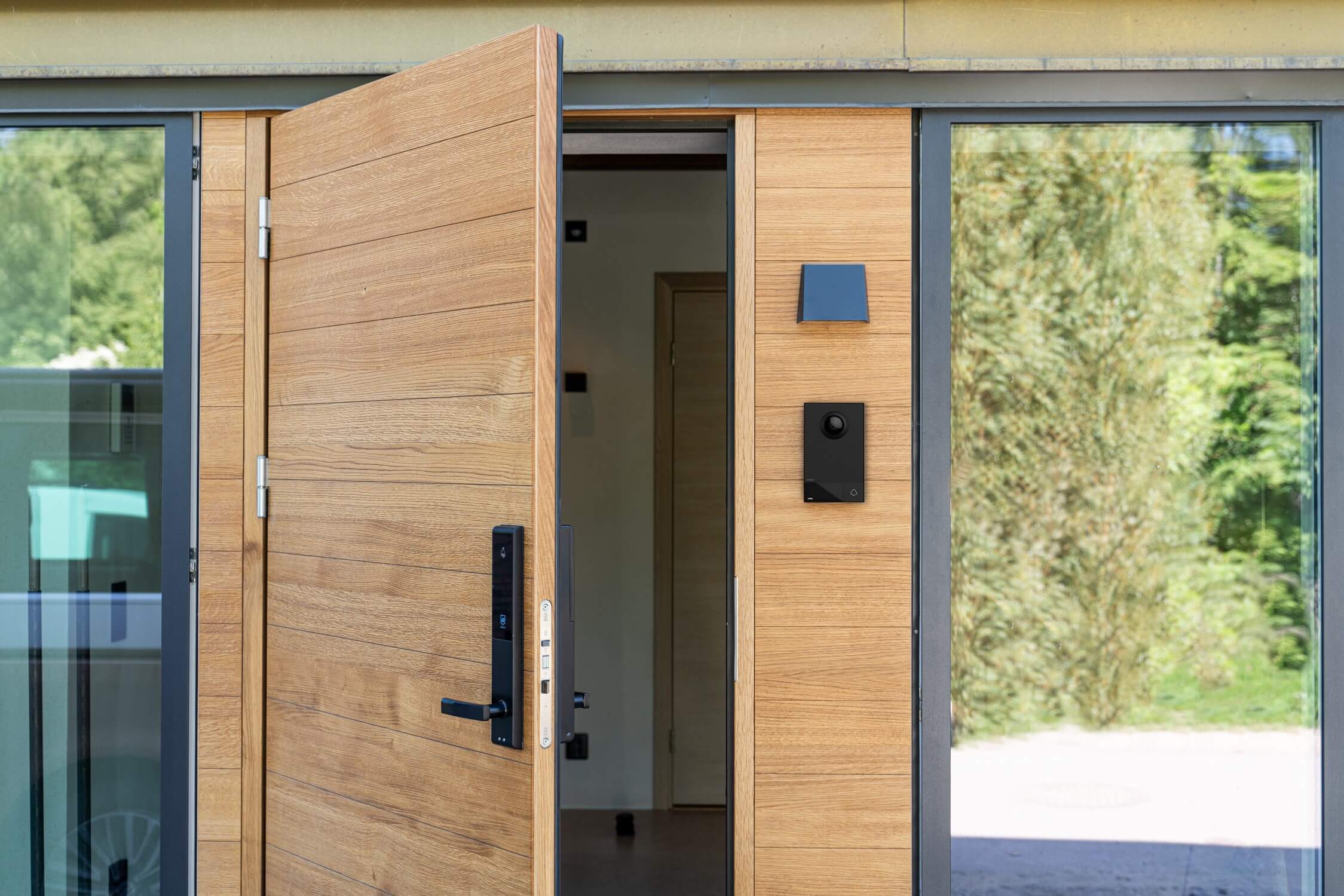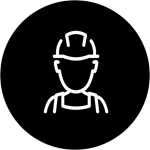 "Anyone with more than 3 lights in a room should have this."
Robin Berkhuizen - Owner of Emrahus
When asked who Robin would recommend Niko's products to, he answers "everyone, but especially those people with more than three lighting points in the same room. If you only have three lights, you can turn them on and off by yourself, but as soon as you have more, Niko Home Control is the most practical and elegant solution."
Niko Home Control
Read all about our home automation system