Vilarte has a clear mission: to bring serenity in today's fast-paced world. The concept? Tailor-made designer pavilions for those wanting to escape the treadmill of everyday life.In today's hectic world, it can be a real challenge to find peace and quiet. This is something that founders Veerle Claerhout and Pieter De Vylder, two Belgian commercial engineers with a fondness for design, knew only too well. 
An extra space where you can completely escape from the pressure. Out in amongst nature, and with a minimalistic design. That's what they were looking for, but it was nowhere to be found. So they created it themselves: "With Vilarte, we want to help people get closer to nature and offer them the chance to experience a sense of freedom. That's why each pavilion features many windows, to retain the connection with the outdoors, while the steel structure can be perfectly adapted to the client's specific wishes."
To arrive at the carefully considered, characteristic Vilarte design, Vilarte worked together with renowned designer stefan schöning. "Stefan is, in fact, a product developer, who therefore makes different choices to an architect. He dares to think outside the box, but the design still needs to work.
So, he draws on minimalist principles, but also practical design aspects in each of his works. This means everything is thought through down to the last detail and coordinated together."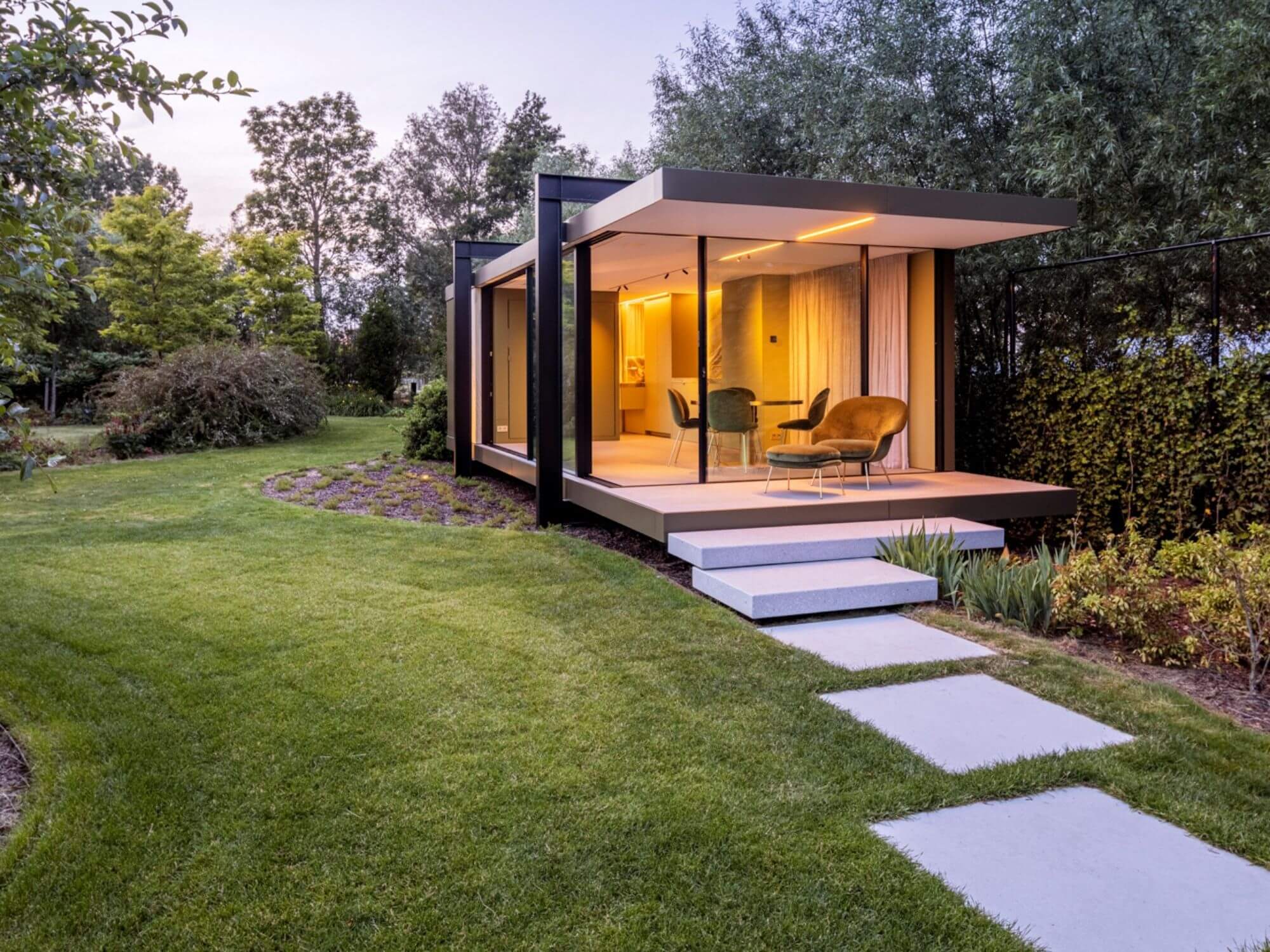 And that is true of the switches and the interior of each pavilion. "At Vilarte, we always work with high-quality products to achieve a luxurious look and feel. We therefore chose a specific finishing from the
Niko Pure
range for each pavilion. This range complements the minimalist design very well, which gives the whole structure a calming atmosphere," says Pieter.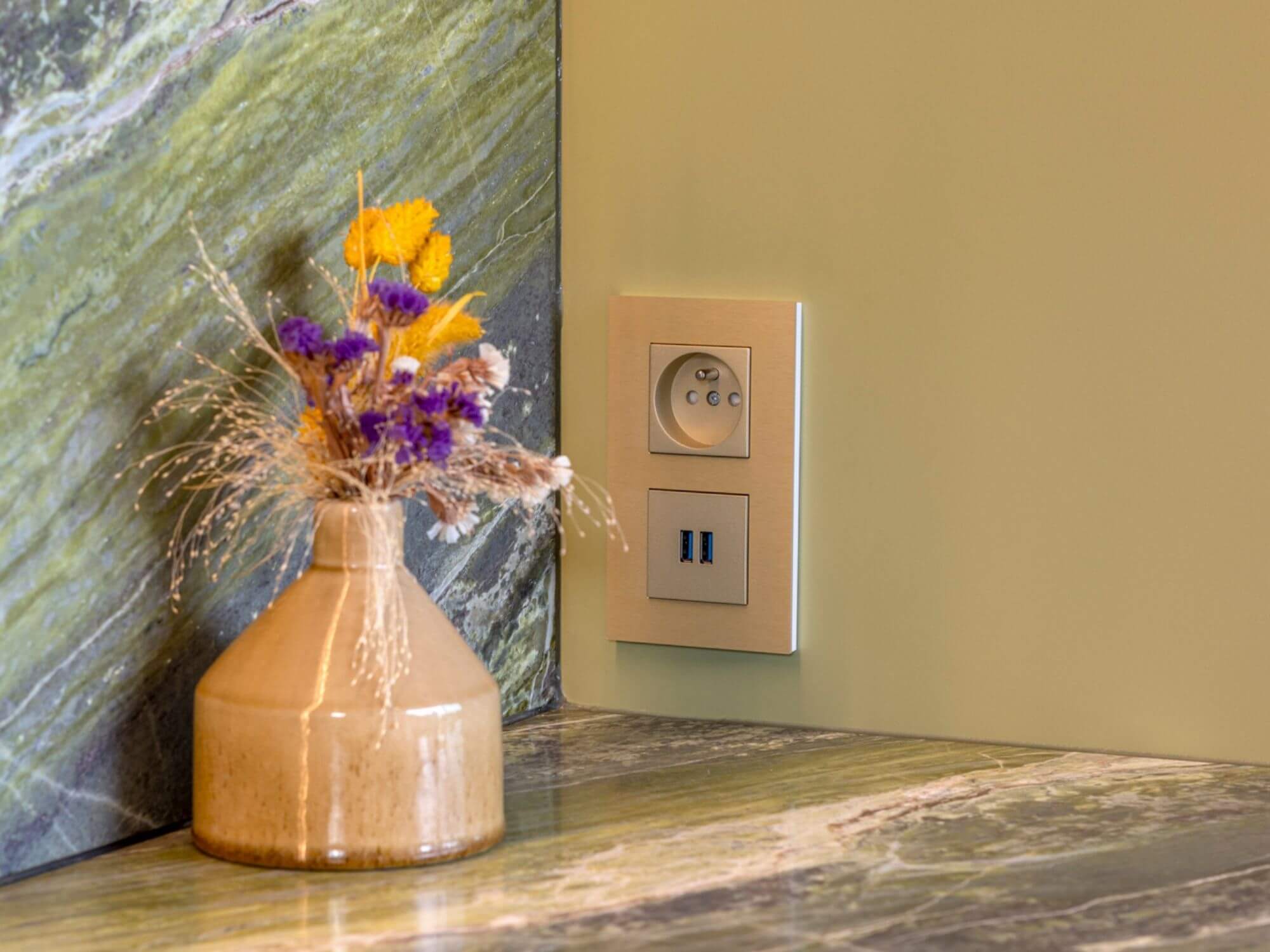 Peace of mind and home with Niko Home Control
With Vilarte, they help to remove stress from everyday life, not only through minimalist design, but also by making user friendliness a priority.
They also made a careful and conscious choice for Niko as a home automation partner. Pieter actually once had his own electricals wholesaler a long time ago, through which he became very familiar with all the available smart solutions: "I was looking for something stylish, high-quality and user-friendly all in one, and naturally arrived at Niko Home Control."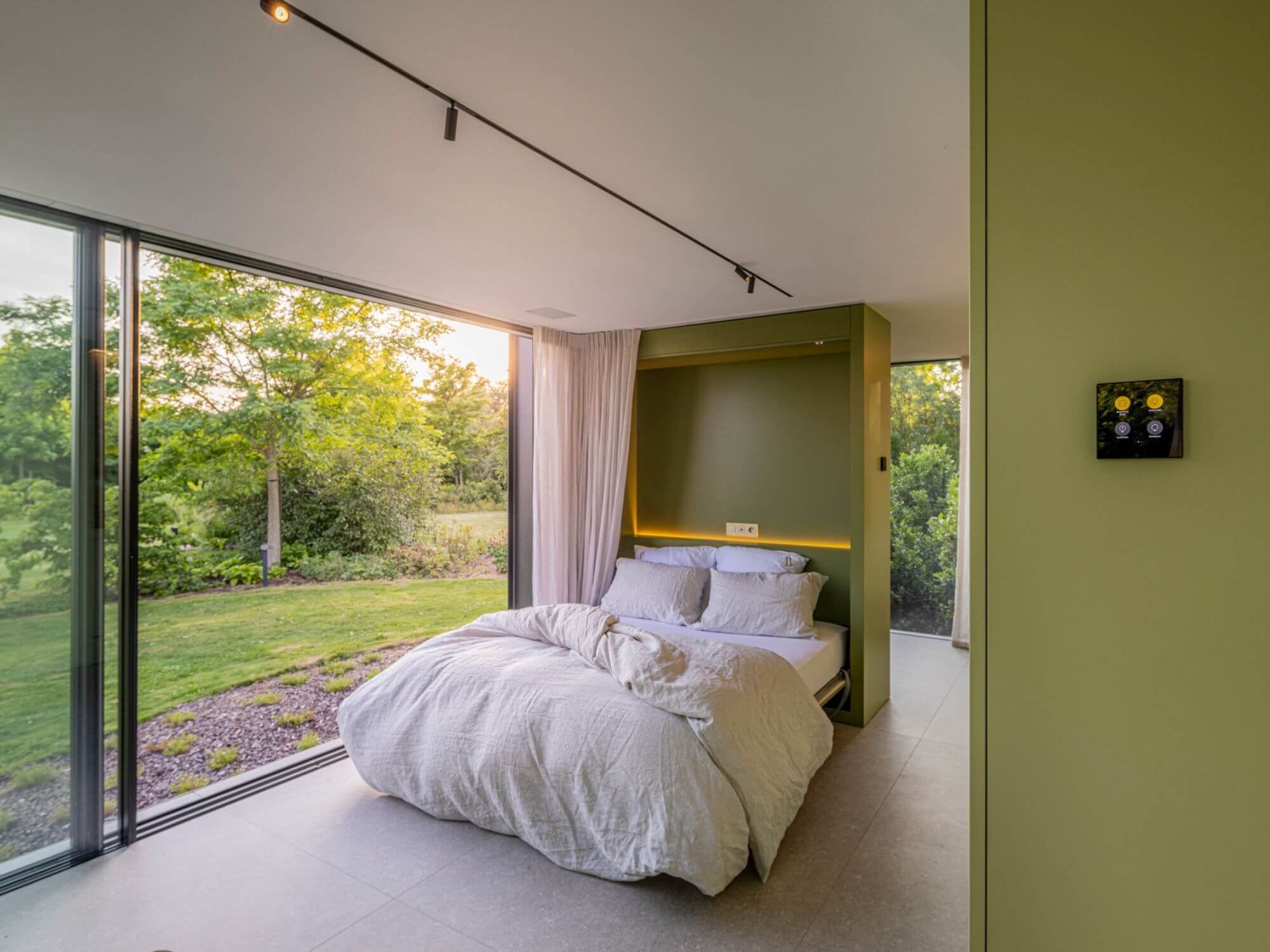 Support from idea to execution
"Niko was also involved right from the start of the concept stage when it came to deciding how their products could benefit users of the pavilions. We bounced ideas off one another about what would be most suitable in each pavilion. Niko really is a company you can count on."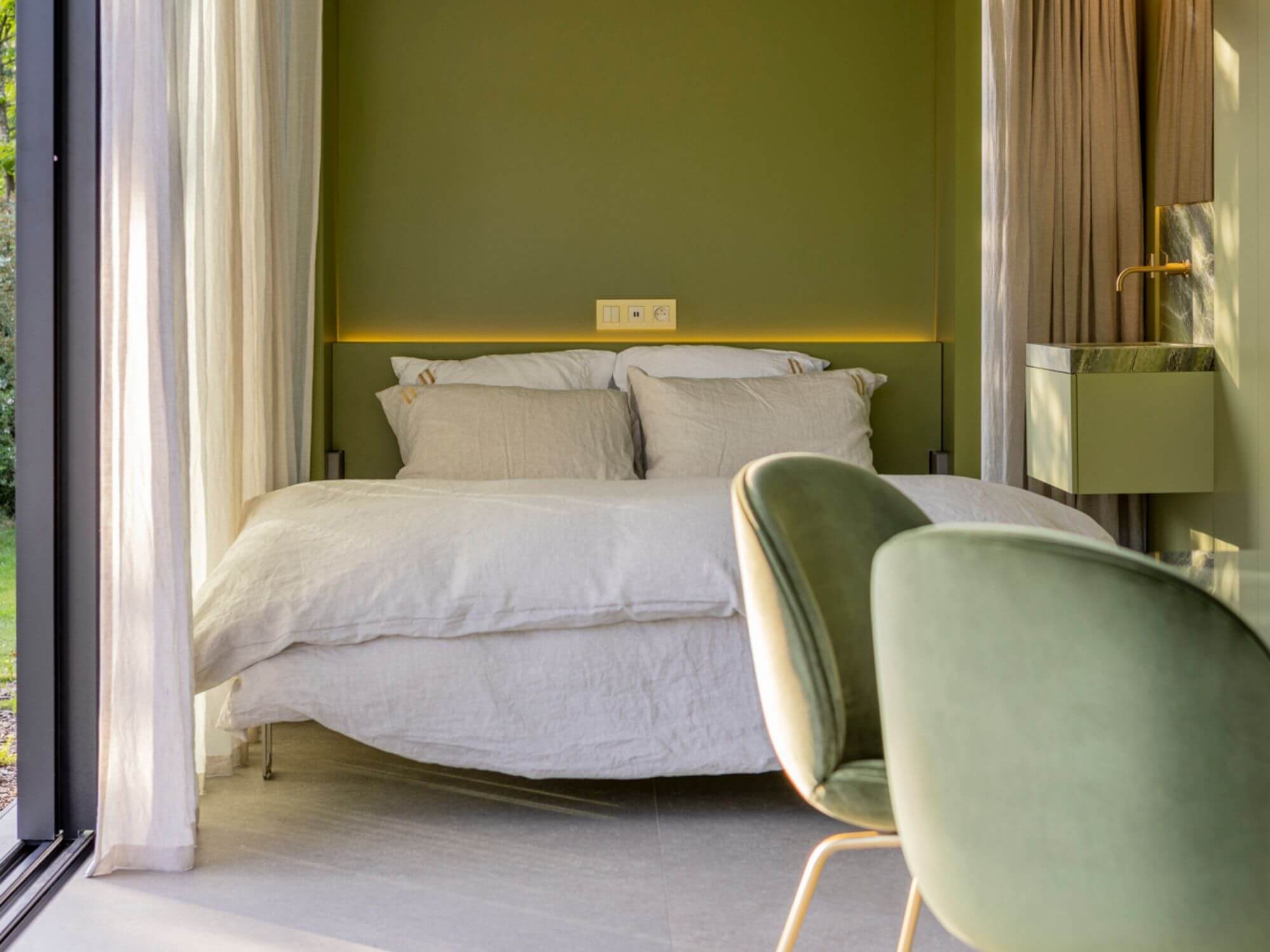 Tailor-made connection
Exactly which home automation solution is integrated in each Vilarte pavilion depends largely on the client. "We thought it important that once a system has been programmed, it should be really simple for the end-user to control it. We also set up some fixed scenes to truly complement the multi-faceted sense of freedom created by the pavilions."
"But if the client wants to know what his pavilion's consumption is, then we can ensure that the energy consumption can be measured. If they already have Niko Home Control, we make good use of it, but even if the client is using a different system, we have bridging solutions to translate it into Niko Home Control."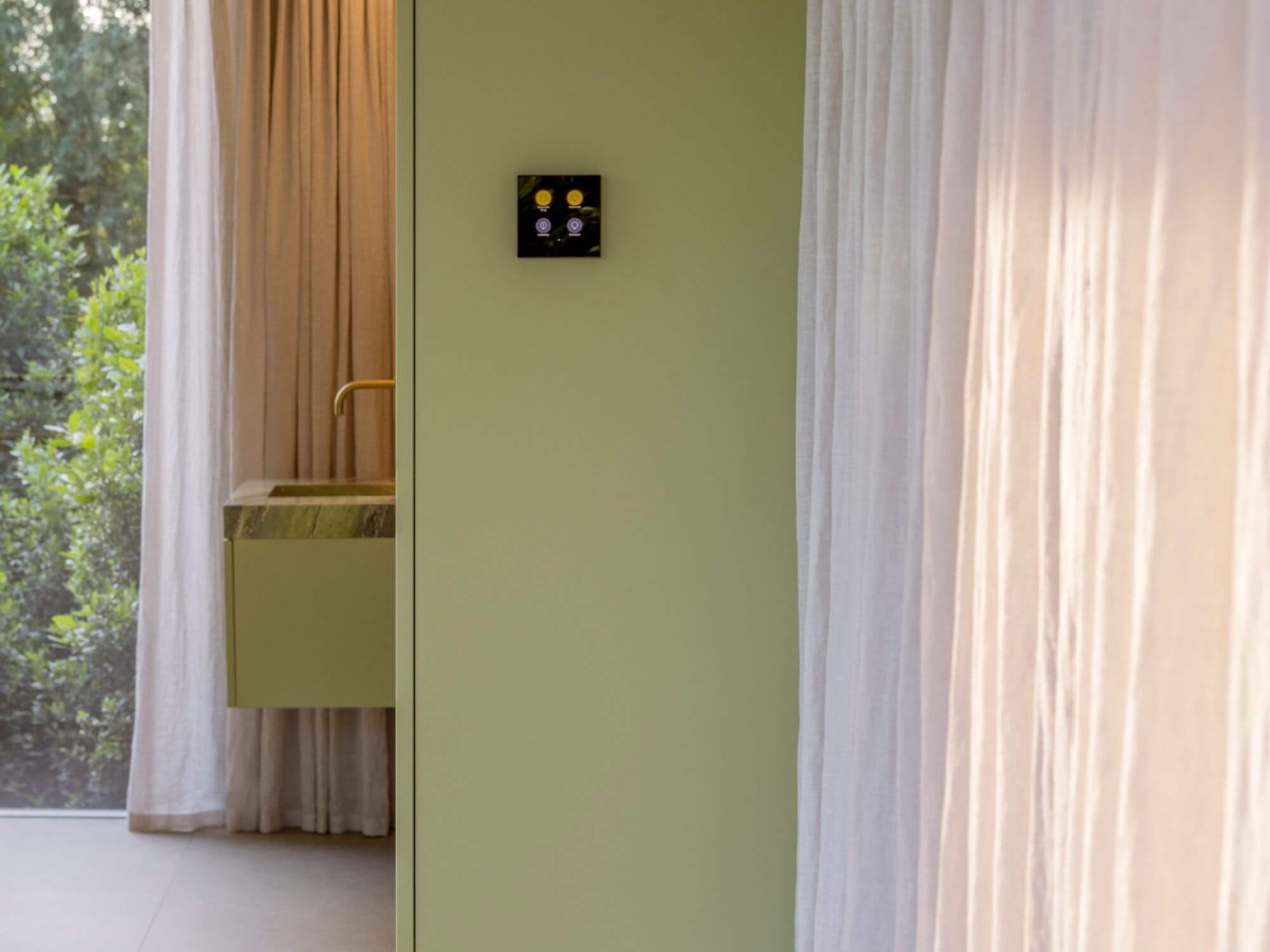 Finally, Vilarte likes to keep the control aspect of Niko Home Control as simple as possible: "We deliberately opted for the simplicity of a Digital black control screen instead of different switches. It means the resident can control all electrical installations at the touch of a button, including the Sonos music system and the Daikin heat pump for air-conditioning and heating."
Niko finishings
Discover our finishings for switching material and socket outlets.
Niko Home Control
Read all about our home automation system
Virtual showroom
A virtual walk through the Niko products