'I prefer to illustrate our approach with an example,' says Multibat Managing Director Karel Festjens. 'In almost all homes, we set a day mode and a night mode. Just as your mobile phone adjusts itself in the evening to improve your sleep, we automatically put your home in dimming mode. If you need the toilet at night, detectors will dim the light just enough so that you don't wake up entirely. At the same time, your bedroom ventilation system will make sure that there is enough oxygen all night and that the ventilation in other areas is turned off. That kind of function is not pivotal, but it is important for your health and very pleasant.'
Endless possibilities
According to Karel, Niko Home Control helps to bring out the best in every contemporary design. 'As a 'total builder', we coordinate everything, from concept to finish. Ever since Niko introduced the handy module for DALI2 lighting and the Digital black, we have been recommending Niko Home Control to all our customers. I also like Niko's presence simulation and the smart doorbell with camera, for instance. You get endless possibilities at a very fair price.
Home automation is not about gadgets, but about stylish design, an appropriate environment for every situation and future-proofing your home. Afterwards, you can adapt your installation by reprogramming it rather than having to drill or channel. Convenient, right?'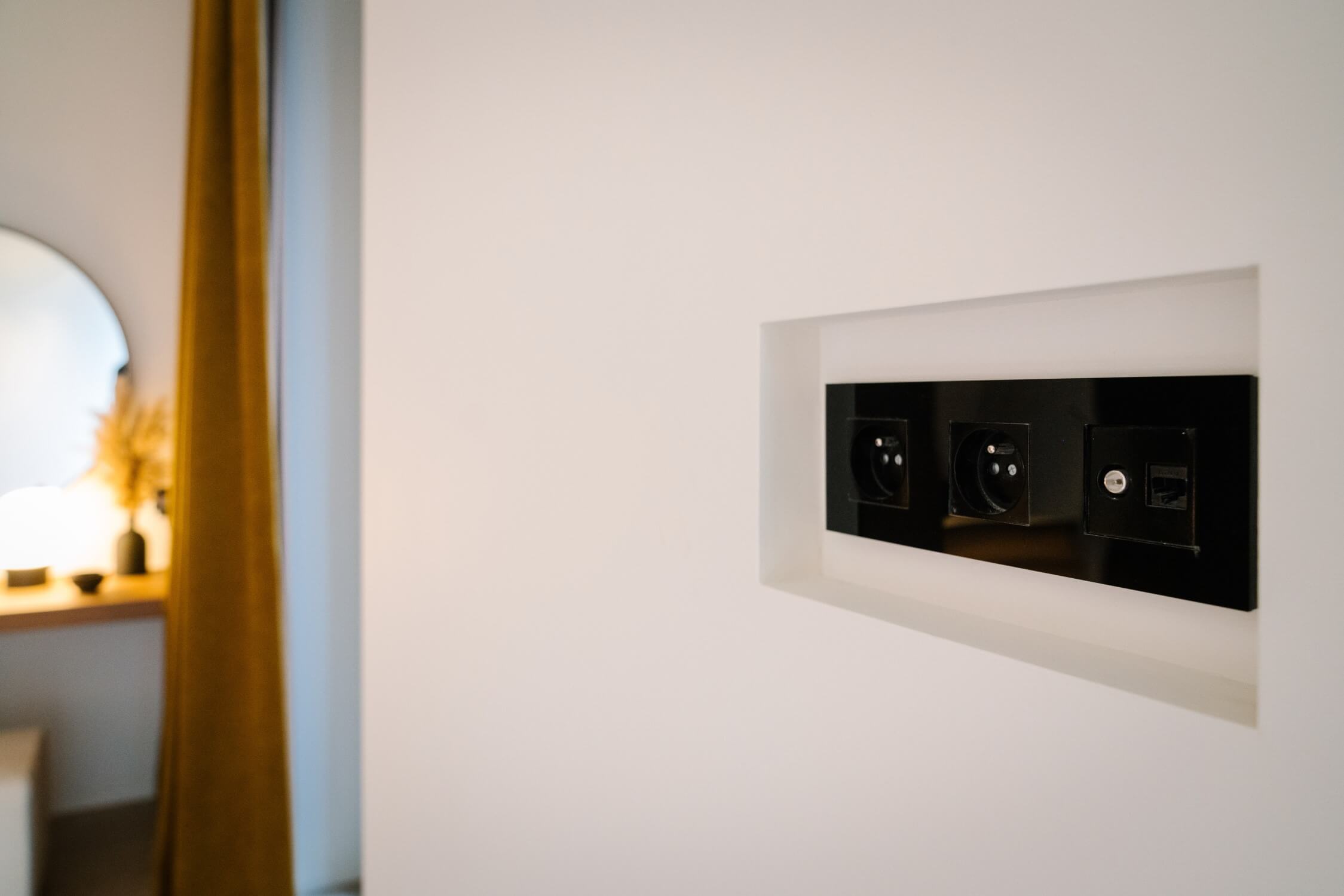 Digital dimming to maximum level
'By linking Niko Home Control to the DALI lighting system, you can set endless lighting scenes without high material costs or programming work. Just drag and drop a light point in the DALI application and you're ready to go.
You can combine, move or add light points to a scenario. In addition, digitally you can reach deeper dimming levels, which gives the most beautiful effects. From 100 to 30% is barely noticeable. But if you can also dim down to 1% without flickering, you will definitely notice the effect. As such, we set up tailor-made daily scenarios, which you activate via small detectors in each room, for example.'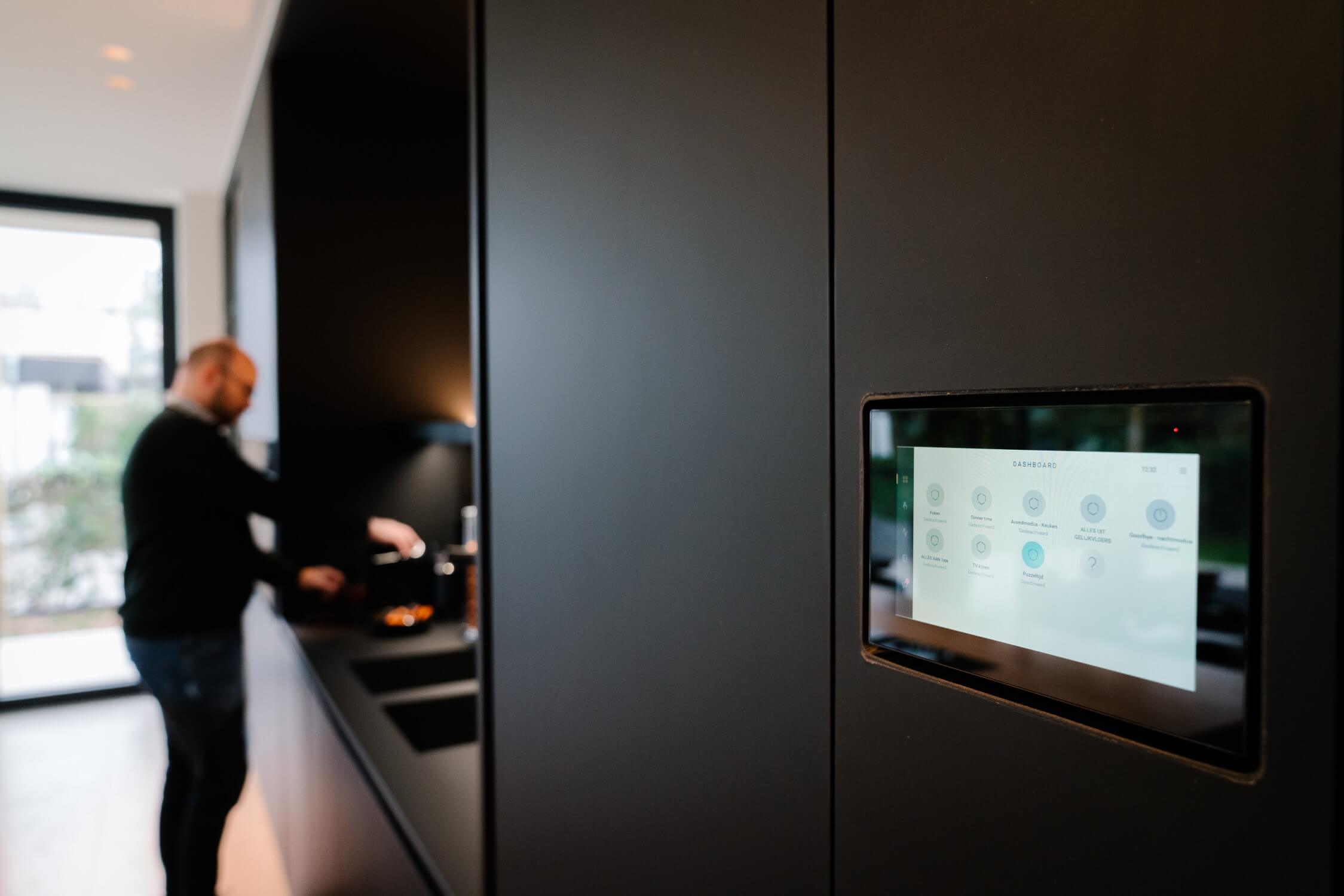 Stylish, subtle and black
Central on every floor of the inspiration home is Karel's second pet subject: the Niko Digital black, a digital touchscreen that is as small as a traditional switch.
Karel: 'It allows you to control everything intuitively: lighting, heating, roll-down shutters, ventilation or music. It is a bit more expensive but the fact that it replaces several controls makes it worthwhile. The touchscreen is stylish black and lights up automatically when your hand approaches the screen. No need for multiple remote controls. And you no longer have visual clutter caused by a series of push buttons which, after five years, you often still don't know what they are for. The Niko Digital black also perfectly complements the Niko Pure liquid black finishing for switching material.'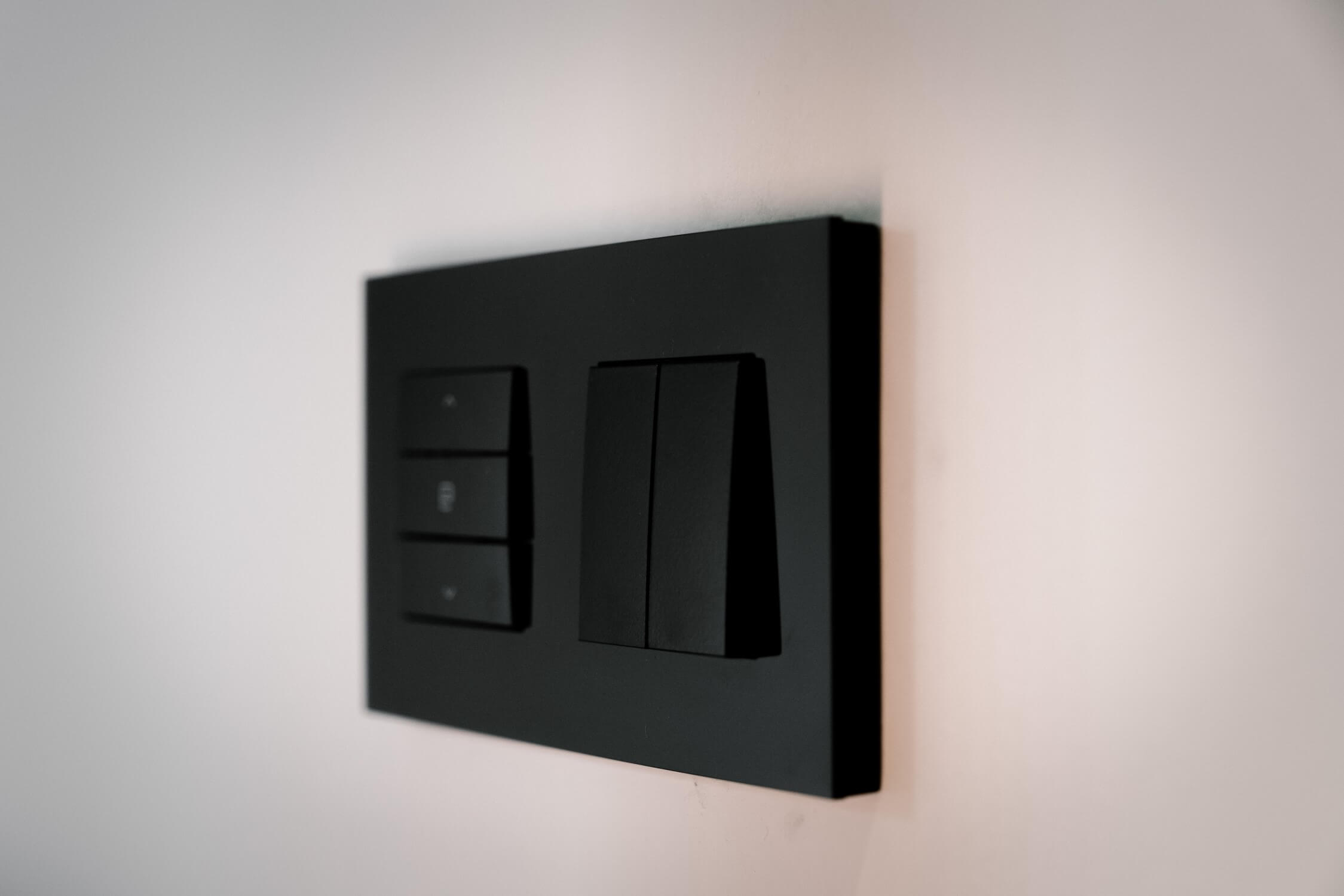 Smarter energy savings
Energy and safety are equally important topics for builders. Niko Home Control makes it easy to monitor your consumption.
You can also set scenarios to save energy or to make smart use of surplus electricity production. 'On top of a heat pump, we have a 5 kW home battery.
We therefore configure that any surplus electricity production goes to the battery first, then to the water heater and then to other appliances.'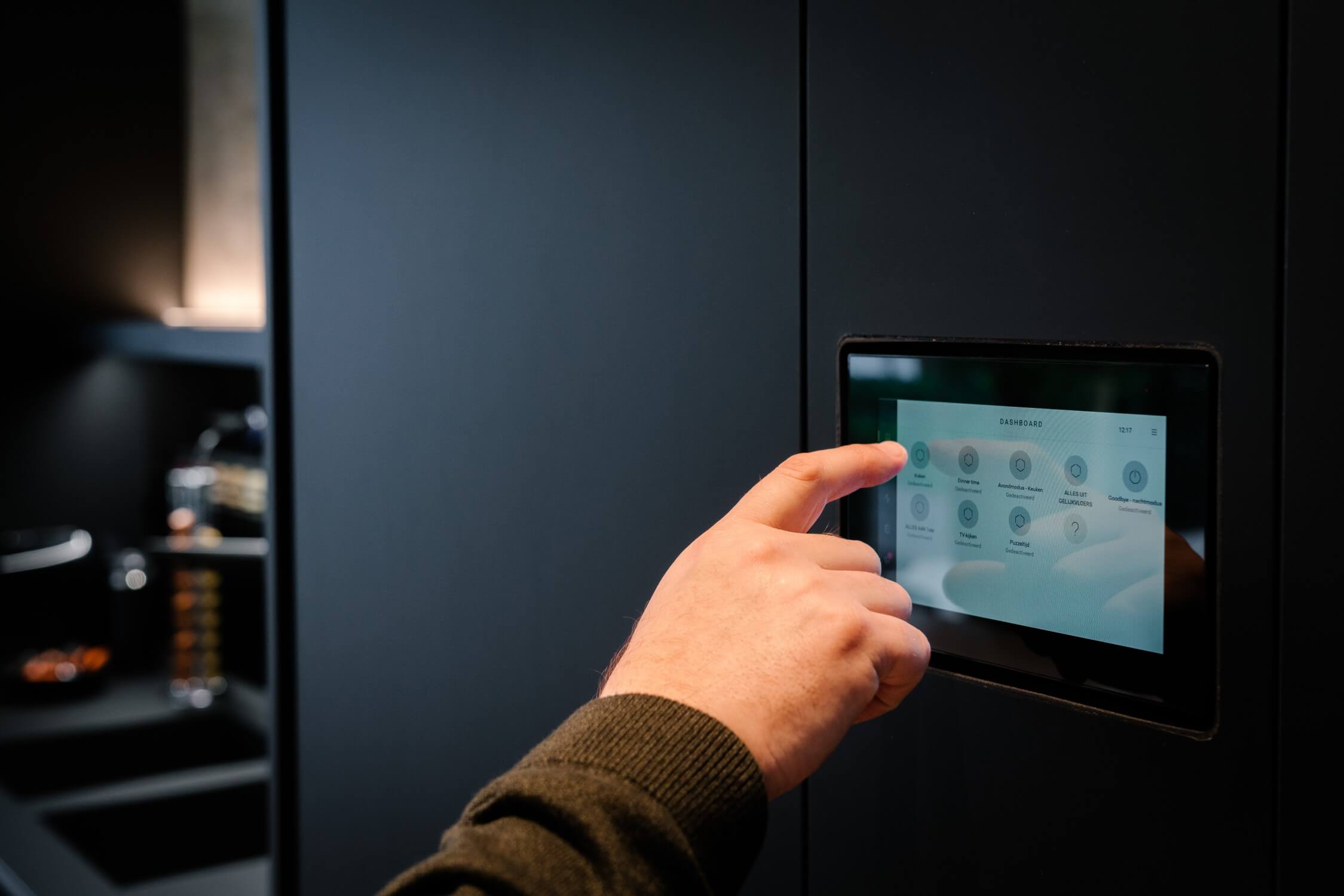 Lifelong living
In the utility next to the kitchen, Karel shows a final point of interest of Multibat projects. 'We design all our homes so that people can live a long and healthy life in them for as long as possible,' says Karel. 'For instance, we propose a bathroom on the ground floor. And a storage space like this one, which you can easily convert into a lift shaft later. On the children's floor, and in the basement too, the technology has been laid out in such a way that you can easily repurpose these spaces. 
Within this philosophy, the flexibility of Niko Home Control is particularly useful. Your installer reprograms a number of scenarios and your home is ready for a new phase in your life.'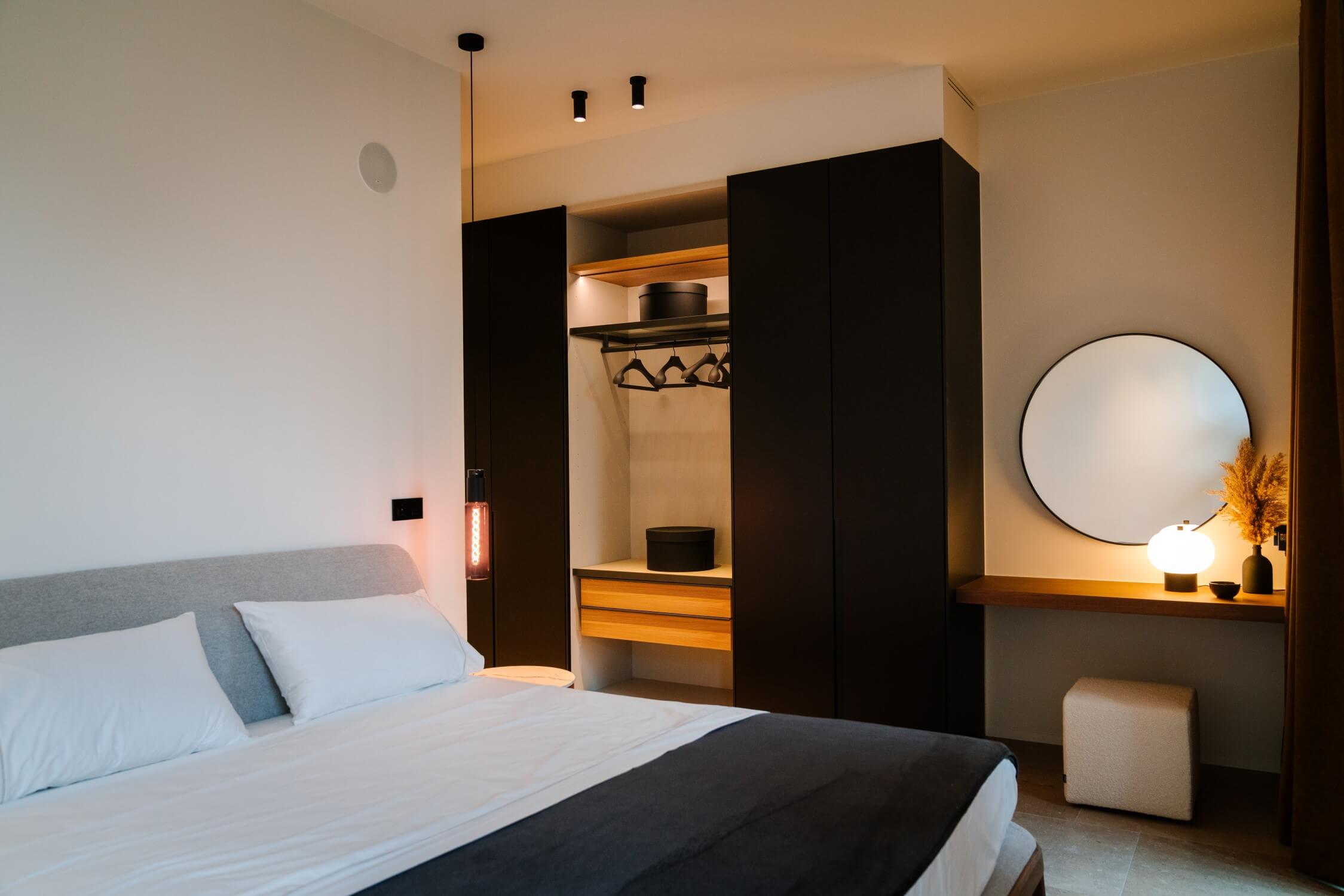 Who is Multibat?
construction company that builds 15 to 20 homes a year


builds homes from A to Z


active since 1983, 6 employees


opened a new office with an inspiration home in Astene in 2021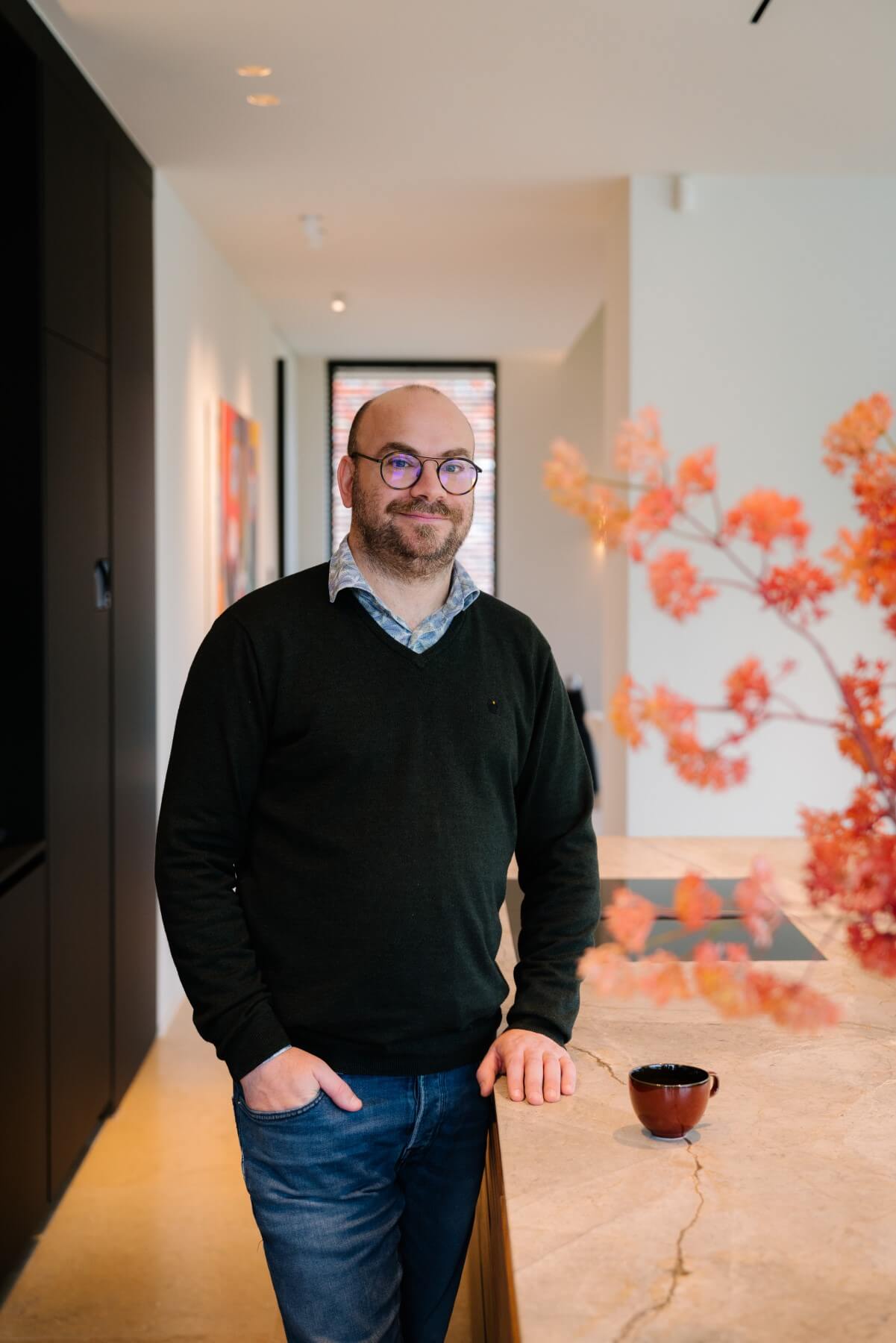 Niko Home Control
Read all about our home automation system