The SnapFit feature has already been put to the test. At the New Aalborg University Hospital, Bravida has installed 2,500 detectors, and it has saved them time, effort and troubleshooting.
In Aalborg, the workmen are putting the finishing touches to the new super hospital, New Aalborg University Hospital, where Bravida has installed 2,500 units of the new BMS sensor with SnapFit function from the detector launch project. And it has gone beyond all expectations.
"They are much easier and faster to install than detectors with springs. It takes less than one minute flat to set one of these up," says Emil Jakobsen, an installer at Bravida.
Unlike other detectors, which are often mounted using a spring, the SnapFit function are installed without tools. Using an internal mounting bracket on the ceiling tile, the detector can be attached with a simple turn-and-click movement.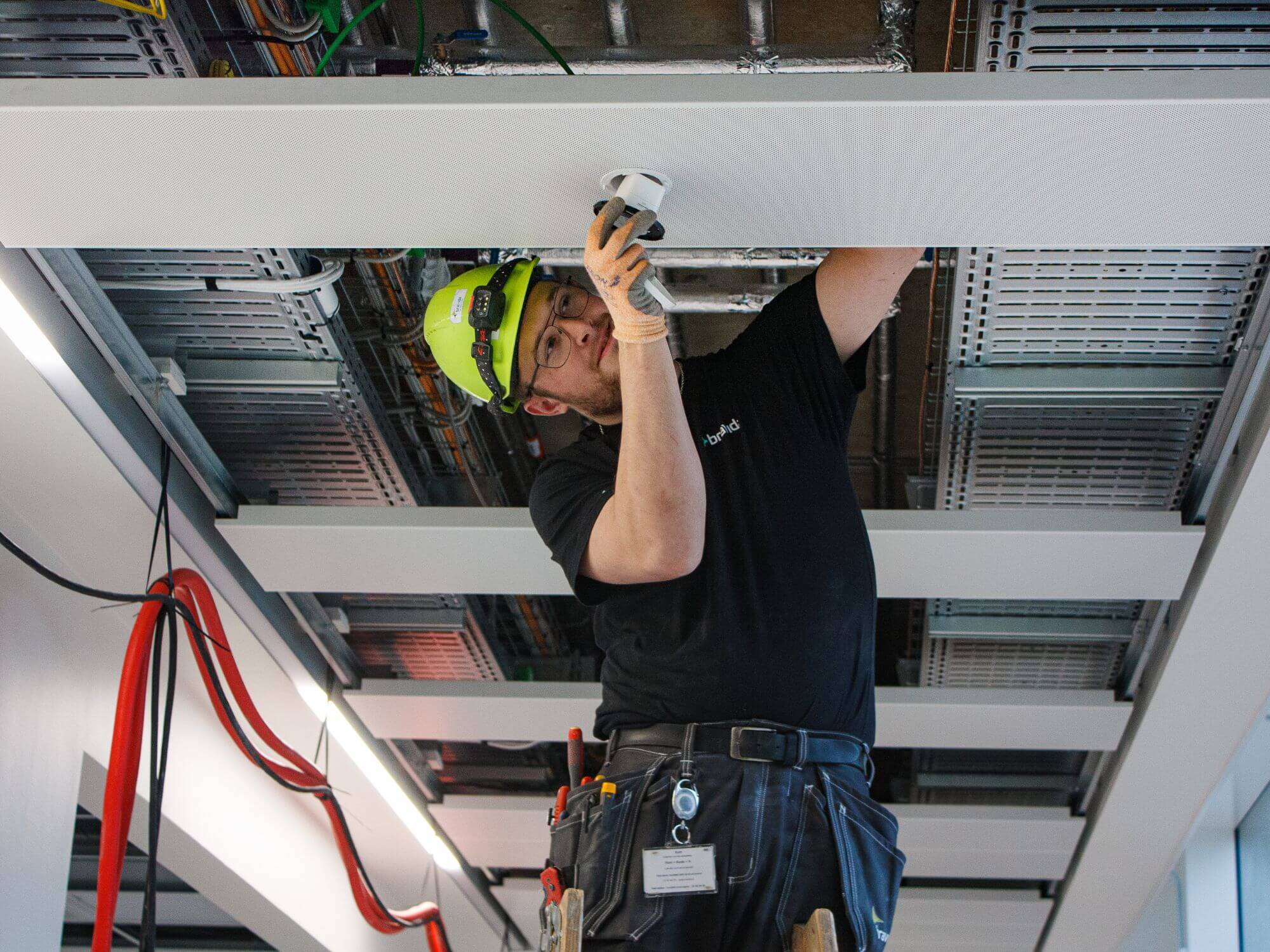 Saves time on assembly
Bravida says that although Niko was slightly more expensive than the competing offers, they have already saved the extra cost of installation time – and they also expect fewer errors and defects when the building is handed over to the developer this summer.
In addition, the SnapFit feature has proven to have an additional benefit. Normally, installers have to seal the Rockwool ceiling tiles with a spray after installation, but the SnapFit feature holds the tile together so this is not necessary. This provides an additional time saving.
Project consultant at Niko Denmark, Ronnie Svenson has been Bravida's contact at Niko, and he is pleased that the customer has accepted the new detectors so well.
"The SnapFit function is a feature of Niko's BMS sensor, so it's great to hear that it works as we intended – and even provides additional benefits that we did not expect," he says.