Two materials with a story, each in their own way. The choice is yours. Will you go for soft aluminium to create warmth or choose stylish steel for a cool look? Niko's switches with aluminium and steel finishings give you the freedom to experiment with a wide range of styles. You can turn any room at home into a true gem that way.
Authenticity is something everyone looks for in their own way. One of these ways is integrating sustainable materials. People have an ever greater need of a home with an interior style that can be felt and with materials that fit your daily habits.
A comeback for authentic materials such as aluminium and steel is blowing some fresh air through the interior world. This makes it the ideal time to delve into distinctive switches to make your home more authentic.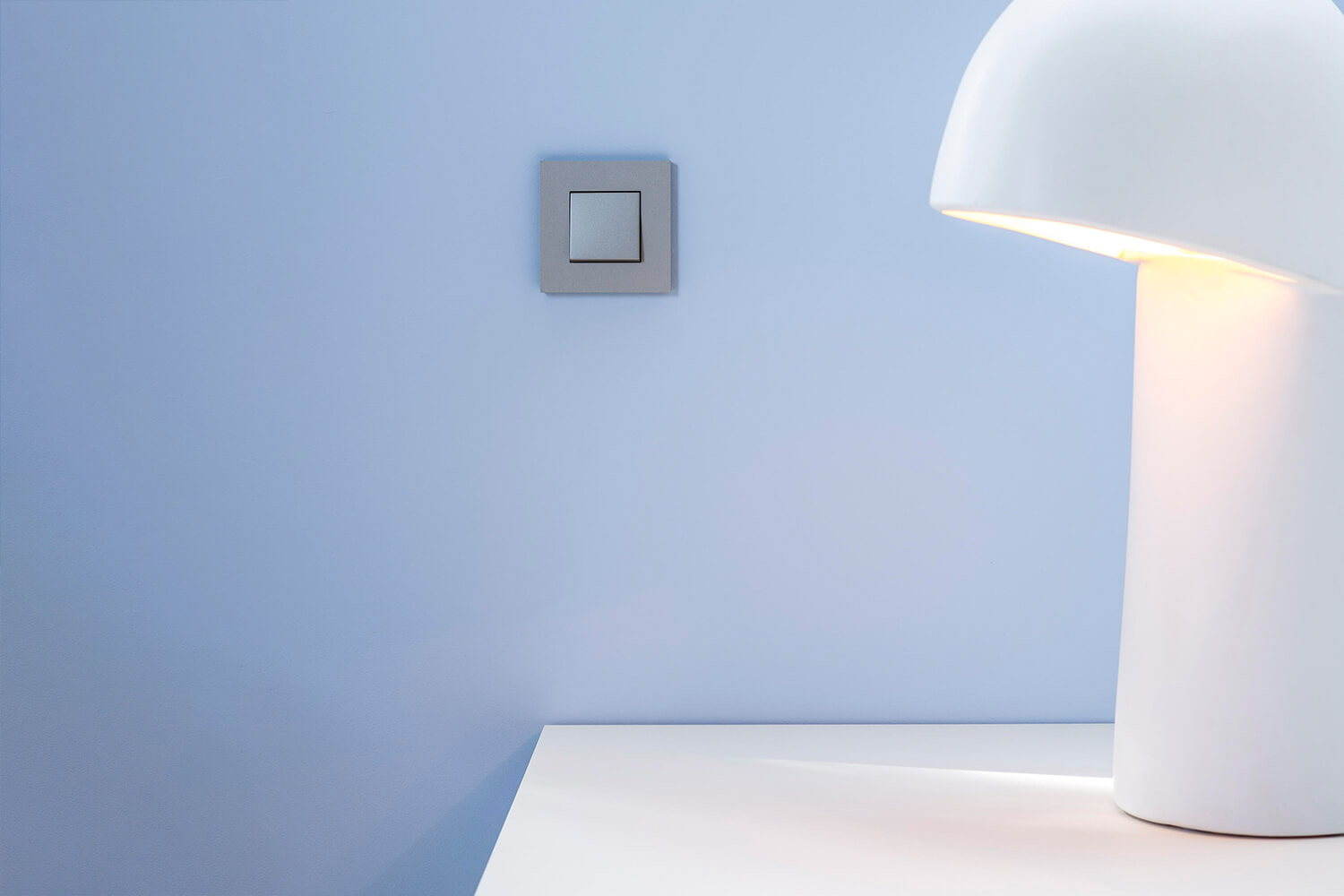 In your search for a switch, the Niko Pure steel finishings are the ideal answer if you want to bring sleek and solid together. Pure steel colours will determine the trends in the coming years. Niko is already offering you four different predecessors leading the way to a robust look.
Steel is the embodiment of quality, as the Niko Pure stainless steel on white testifies. The contrast in colours creates an intriguing look in cosy rooms.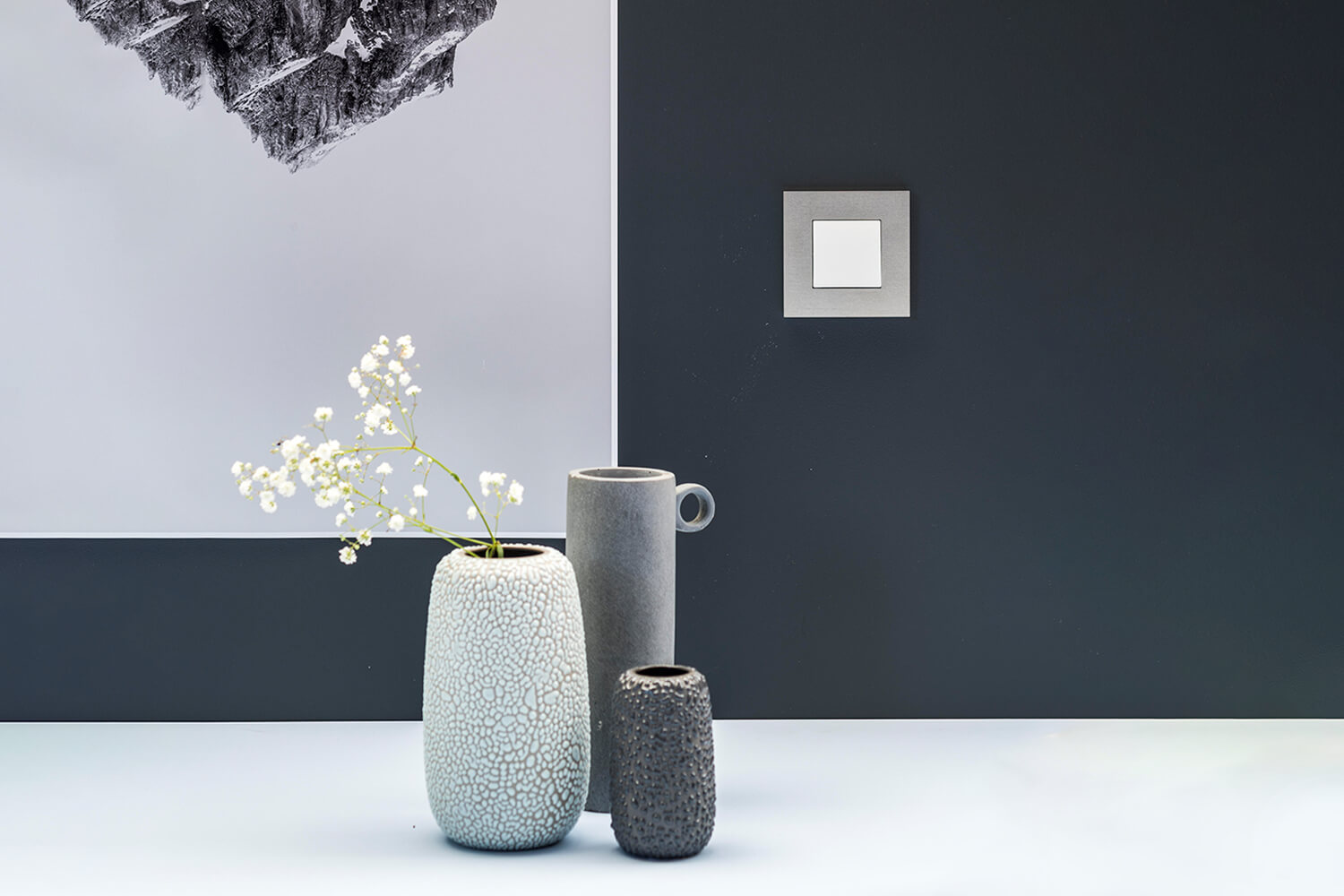 If you're in a neutral mood, the Niko Pure steel champagne is the switch for you. The charming hue is an elegant fit for darker-coloured rooms. That's why you don't need to worry about adapting the switch to your own style, in both a distinct and minimalistic mood.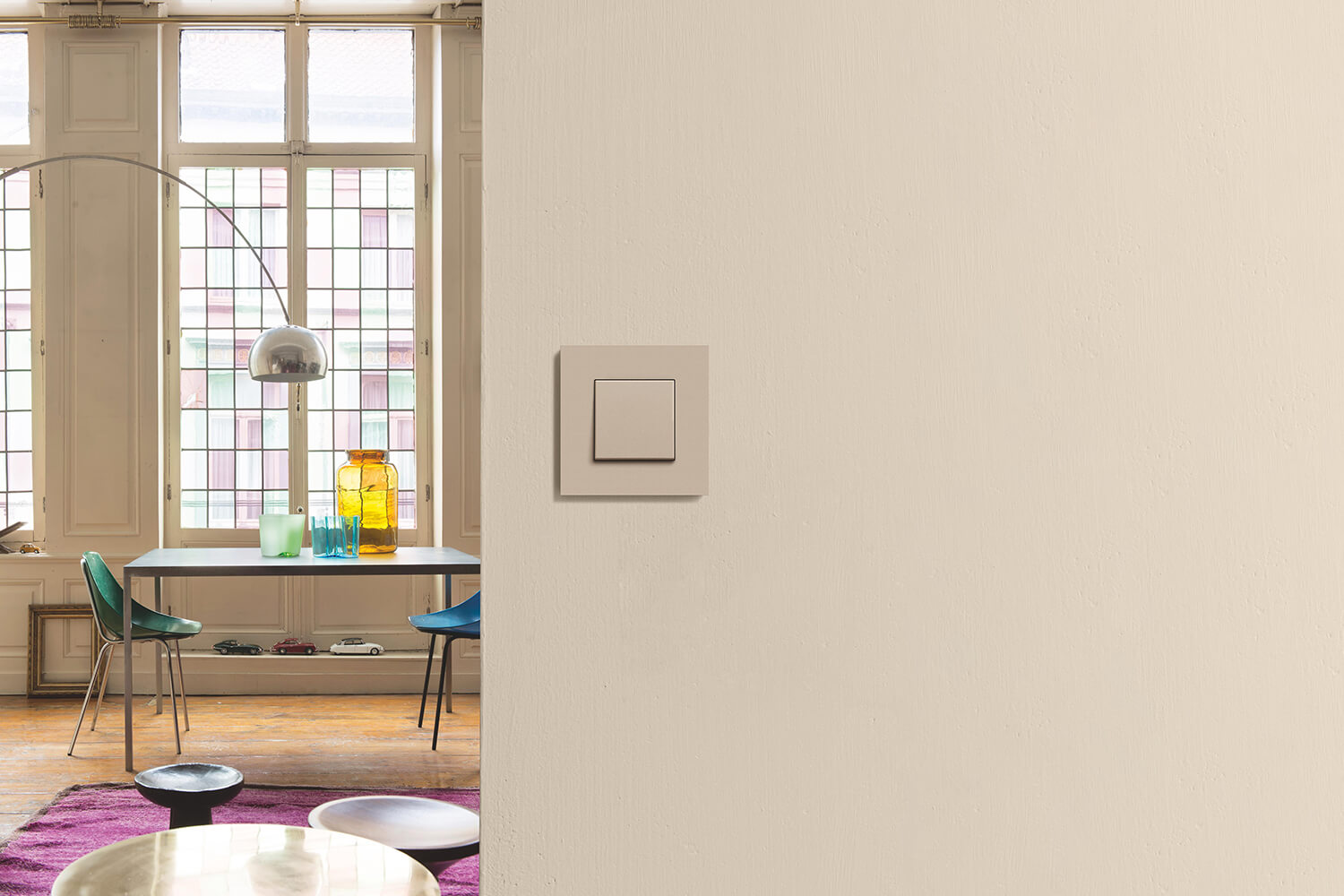 The Niko Pure steel black, on the other hand, is a switch that emphasises the finer details. The matte look radiates simplicity, so you can flaunt an elegant detail anywhere in the home.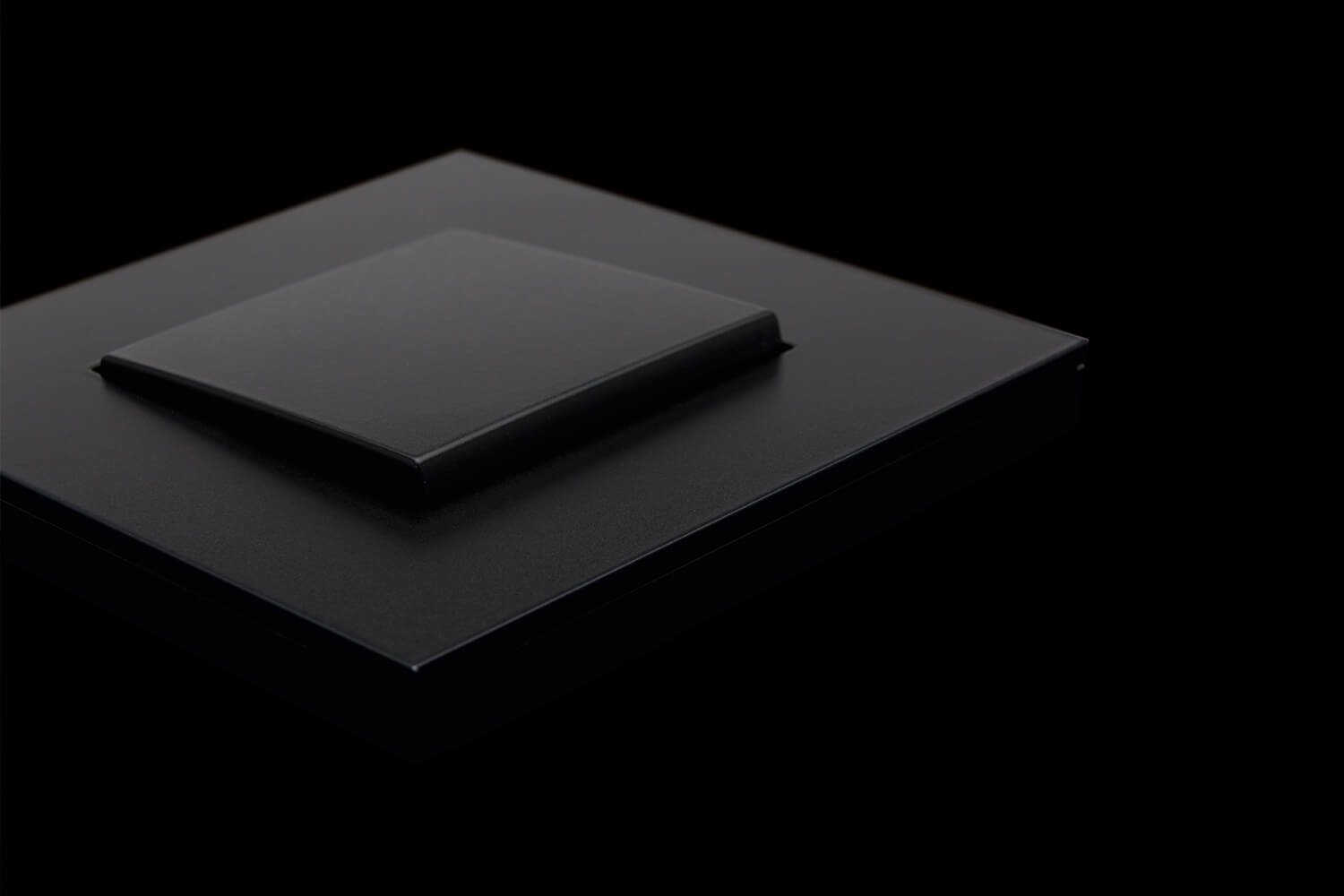 Looking for a switch instead that's a perfect match for your colour scheme which you like to change occasionally? Then the Niko Pure steel white is a timeless choice. The switch's soft appearance makes a statement in any interior style, which you can continue to enjoy forever.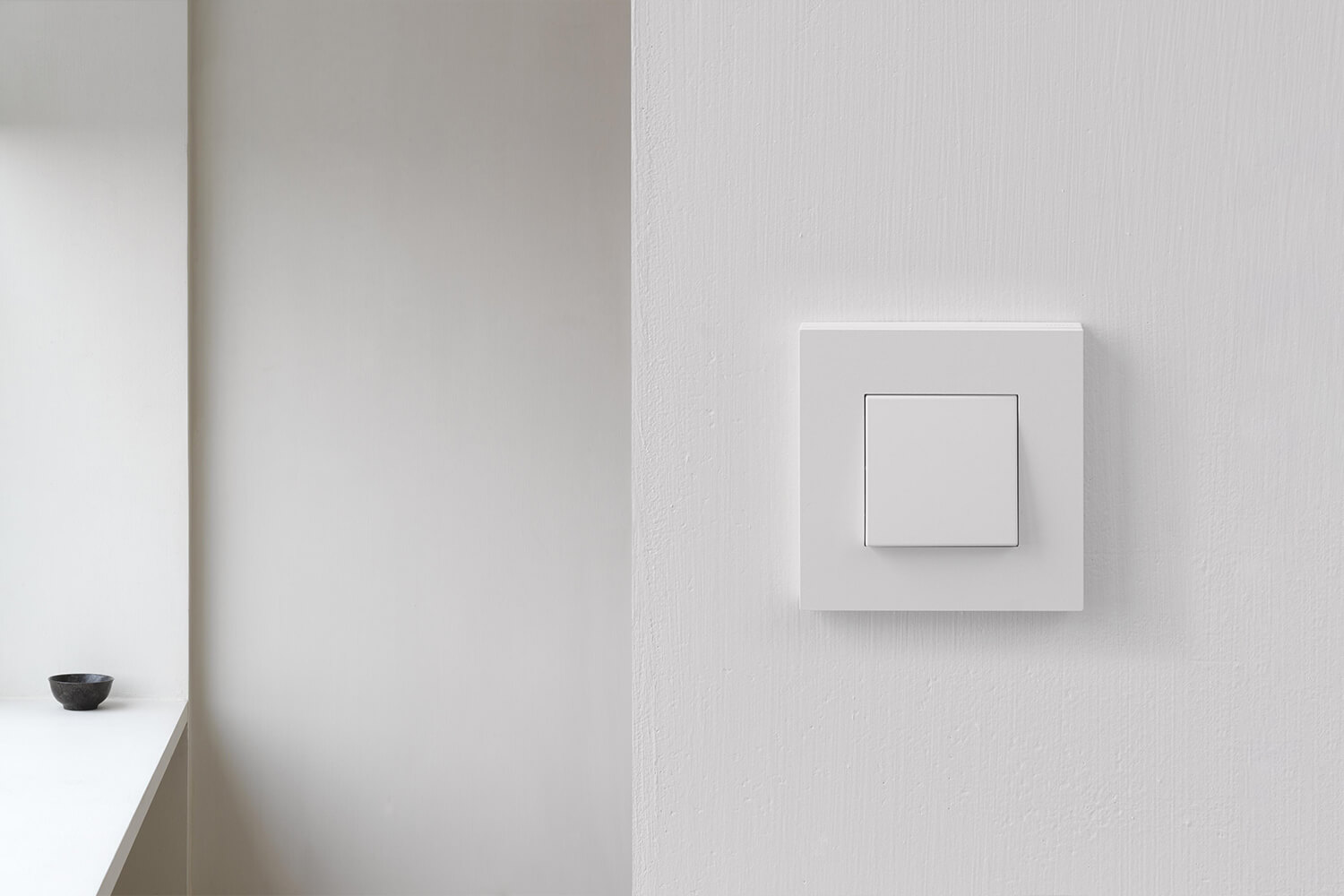 In the Niko Pure alu finishings, you'll find refined luxury at its best. Aluminium shines in all its softness in a wide range of interior styles. From an industrial kitchen to a rural living room, an aluminium switch comes elegantly into its own in both types of interior. That's how you create a design look with the Niko Pure alu gold.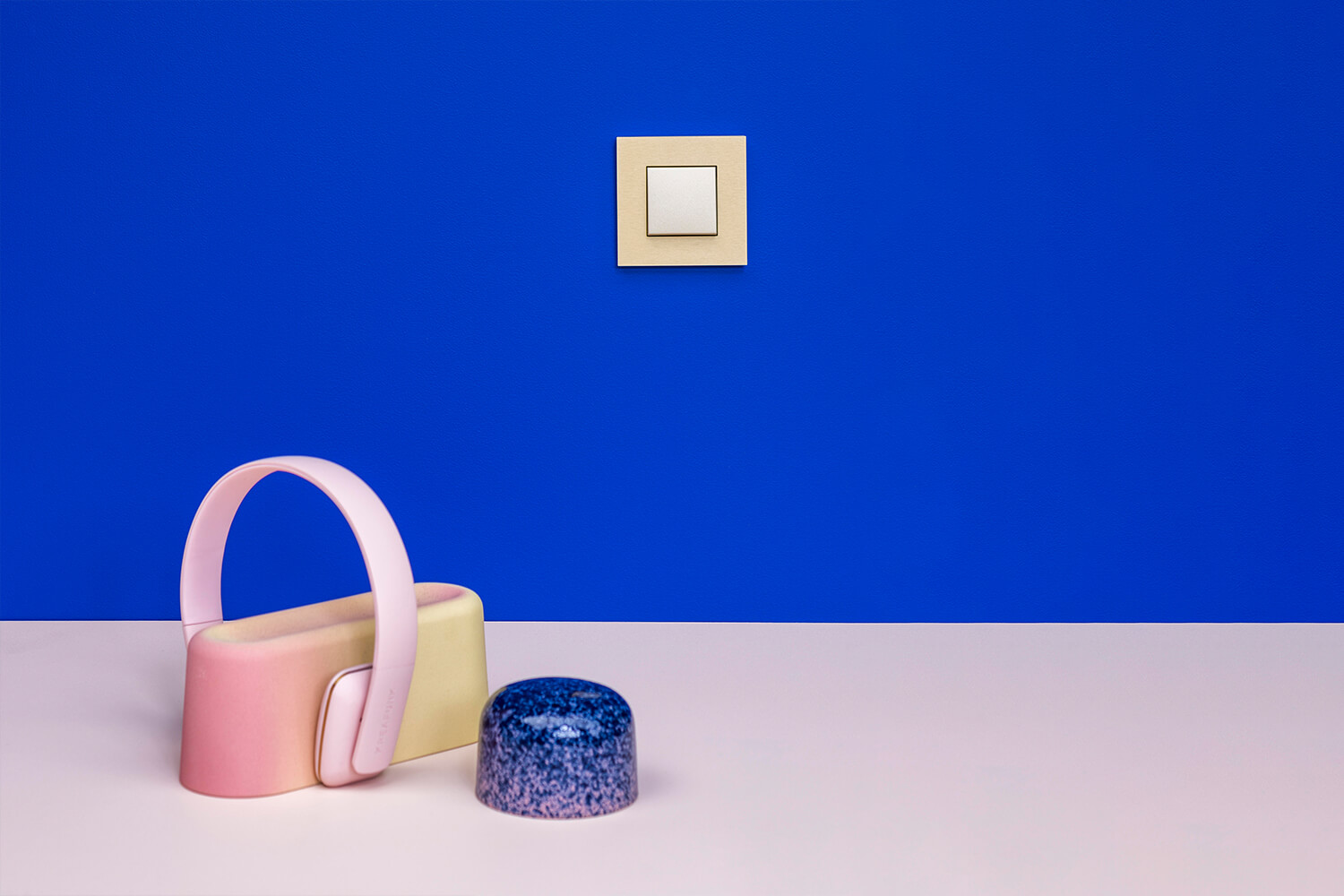 If you'd prefer a sleek appearance, the Niko Pure alu gold is another statement piece in a light interior. Another of aluminium's charms is that you can enjoy the unusual way it reflects every day. The Niko Pure alu grey provides an elegant look in any room too.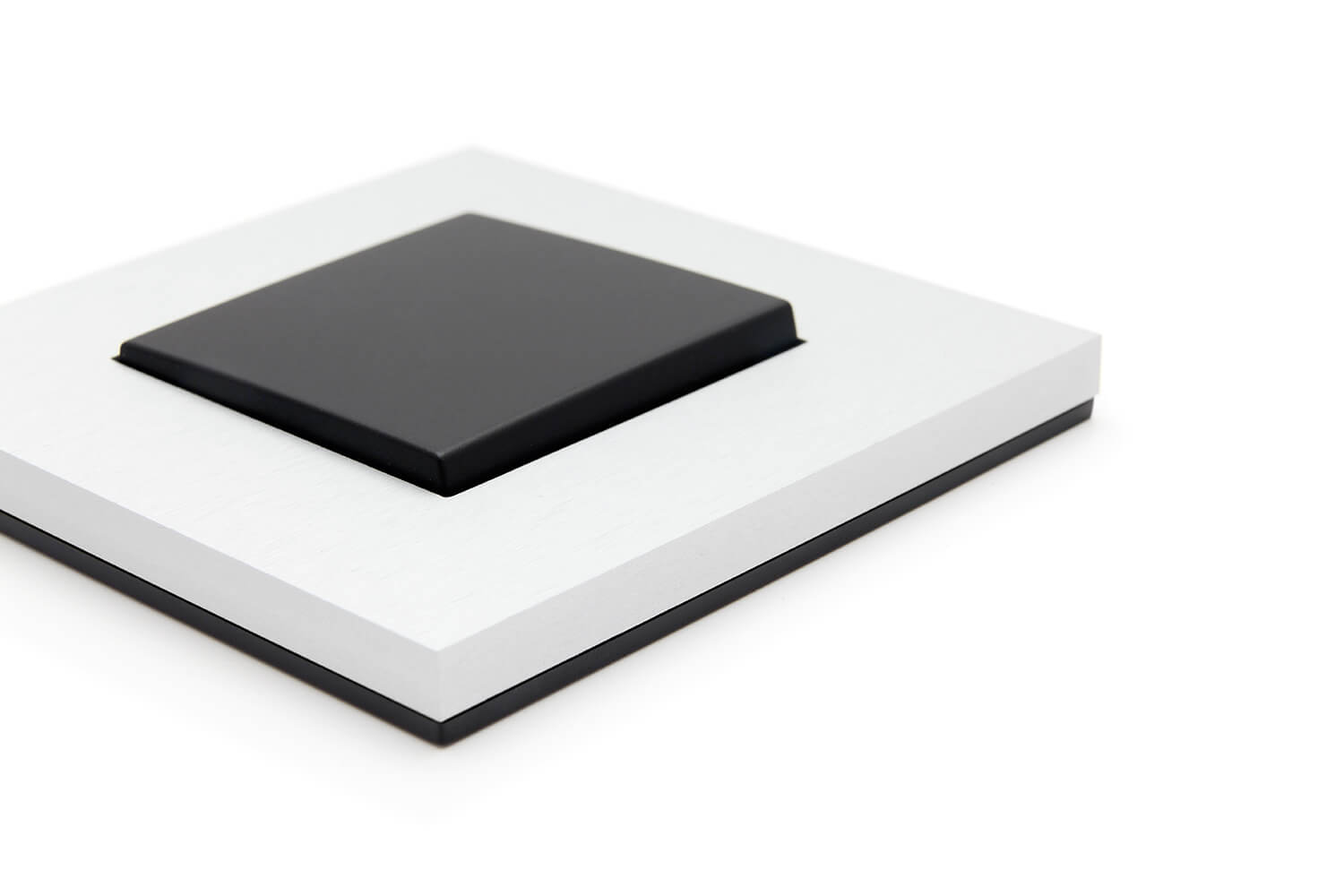 The power of aluminium lies in the fact that it is a strong, but light material. This contrast is what animates the Niko Pure alu black switch in all its modest luxury. The sustainable nature of this switch makes this design an authentic showpiece.
Where interior and luxury meet, you'll find the Niko Pure alu steel grey. The full Niko Pure alu range is what you use to create a fashionable appearance in any living room.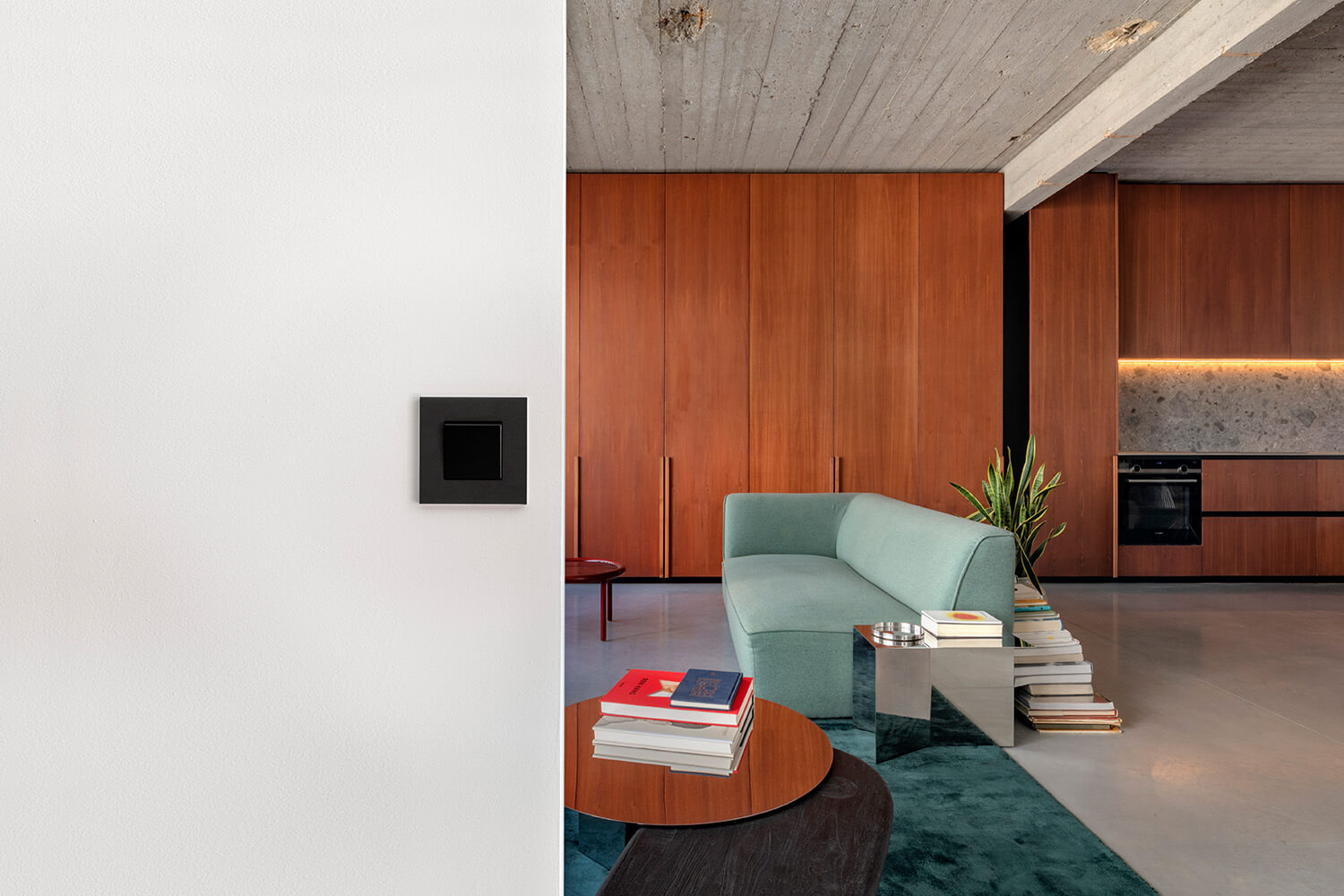 Switch to beauty
Read all about our Alu & steel finishings in our brochure
Niko finishings
Discover our finishings for switching material and socket outlets.
Find a dealer
Niko's products are for sale in a vast network of selling points