Base for a wireless dimmer switch, 71 x 71 mm, screw fixing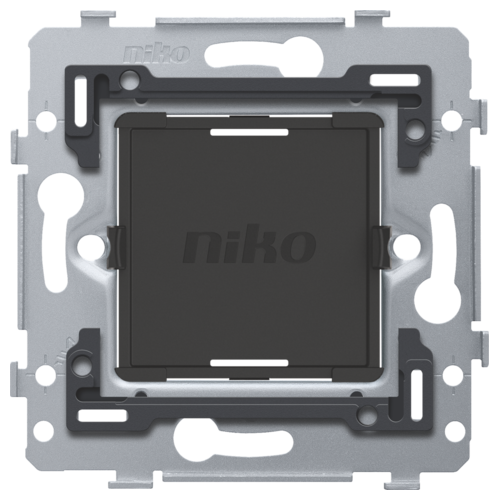 Description
Base with screw fixing for mounting a wireless dimmer switch (for Hue system, EnOcean®, Bluetooth® and KNX®). You can click it together and combine it with one or more flush-mounting mechanisms from Niko.
This article is protected by at least one patent (application). For more info on patents, see www.niko.eu/innovation.
Specification description
Base for a wireless dimmer switch, 71 x 71 mm, screw fixing.
Fixing method

with screws for simple fixing in a flush-mounting box with grip surfaces

Centre-to-centre distance

horizontal coupling and vertical coupling with centre-to-centre distance 71 mm
horizontal connection of several bases is quick and perfect thanks to the folded-up dovetails on the left and right side
extra robustness due to the folded-up edges on the outside of the base and the continuation to the inside of the base

Marking: CE
The article above is part of this product: