Push button N.O (6 A) with E10 lamp with amber led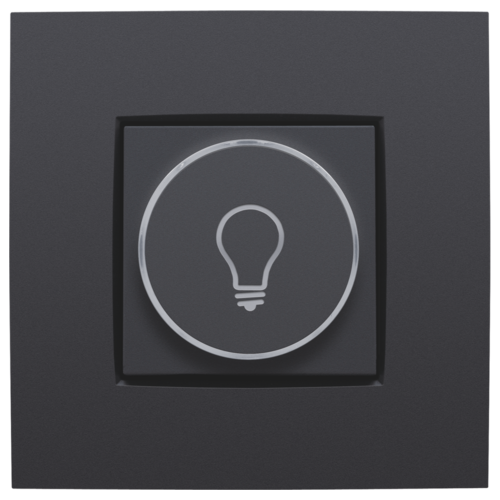 This push button is provided with an E10 lamp with amber 230 Vac LED. See accessories for other LED colours. The push button is:
- suitable for neon lamps (230 V) or LED lamps (6 V, 12 V, 24 V and 230 V) with an E10 lamp base.
- not suitable for incandescent lamps with an E10 lamp base.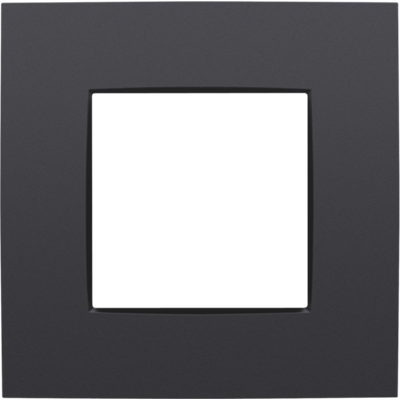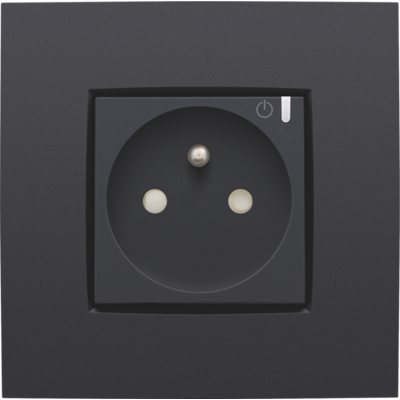 Connected switching socket outlet for Niko Home Control with pin earthing and shutters, Zigbee®
The connected switching socket outlet communicates wirelessly with the wireless smart hub for Niko Home Control (552-00001). This device can also be used in a bus wiring installation with the wireless bridge for Niko Home Control (550-00640). In combination with the smart hub or wireless bridge, it can be connected to a wireless switch without additional wiring. Moreover, the plugged-in device can be linked to handy routines such as an all-off/all-on function or calendar functions and controlled remotely via the Niko Home app. In addition, its built-in consumption measurement helps you to save energy as you can consult the plugged-in device's energy data via the Niko Home app. Use the connected switching socket outlet within the routines 'peak mode' and 'solar mode' to optimise your energy production and consumption. Note that it can also be used stand-alone as a conventional socket outlet. It is fitted with a standard built-in overtemperature and overcurrent protection to ensure complete safety.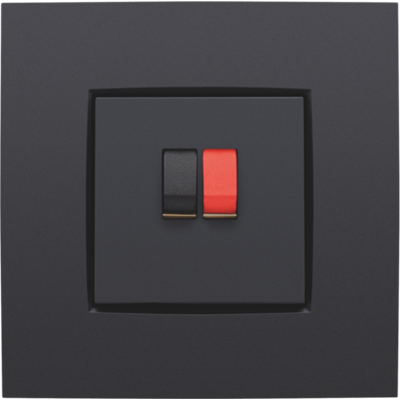 Single loudspeaker connection