Single push button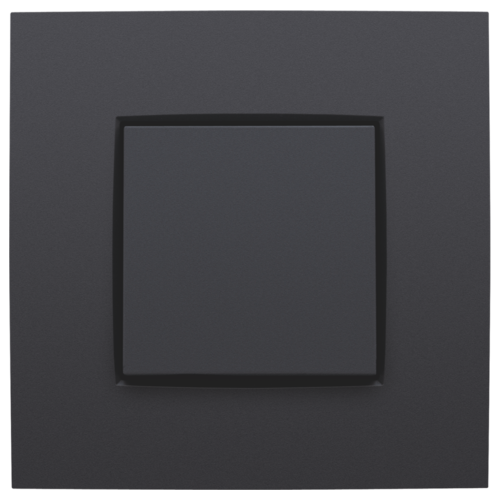 The single push button includes one action button. This action button allows the resident to control a light point or a light circuit, brighten or dim a dimmable light point or activate a scene setting. You mount the push button to the wall-mounted printed circuit board via a click mechanism.
Product details
This product consists of several components. Below you will find an overview of all the component parts.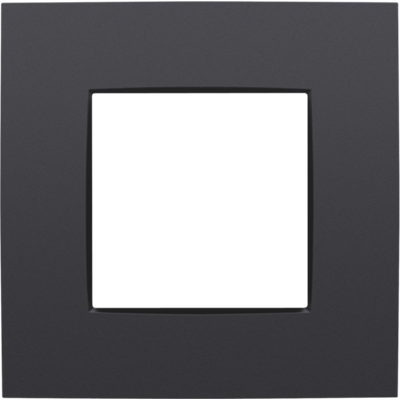 Simple wall-mounted printed circuit board with connector
The wall-mounted printed circuit board enables you to connect a control to the installation. You mount the wall-mounted printed circuit board with double plug-in connector onto a simple standard flush-mounting box with screw connection. A set of claws is to be ordered separately for flush-mounting boxes without screw connection.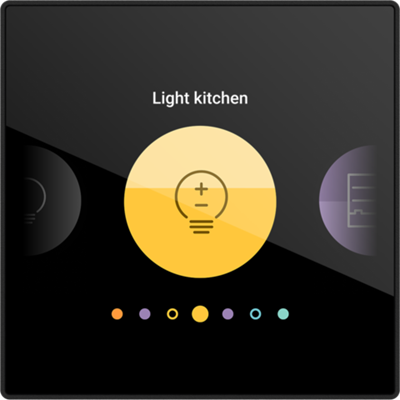 Digital black, connected customisable control screen for Niko Home Control, 24 V
Digital black is a completely customisable control screen for Niko Home Control with an extremely user-friendly interface featuring clear symbols. The screen is automatically activated when your hand comes near. That way, you can switch or dim your lights, set scenes, set ventilation modes, and adjust blinds and sunblinds to the desired position in one operation. In short, all possible Niko Home Control control types are available. As this Digital black 24 V variant is equipped with a temperature sensor and algorithm, it can be programmed as a zone-thermostat when linked to a Niko Home Control heating cooling module (550-00150) or switching module (550-00103 or 550-00106) programmed for electrical heating. Do you have extra thermostats (550-1305X) or an active connection with one of our heating partners? Then you can easily set the temperature with the Digital black. When the Digital black is used as a thermostat, you define the set points and week programs in the Niko Home app. With the Niko Home app not only can you choose which controls are displayed or where they are displayed on the screen, but also the way you navigate through your control screens. You can download this app for free in the App store or the Google Play store. The screen can be easily mounted in any standard flush-mounting box using the familiar claw or screw fixing and is powered by a separate 24 Vdc supply (e.g. 340-00050). The screen communicates via your Wi-Fi network with the rest of your Niko Home Control installation. You need an active internet connection to activate the screen. This internet connection ensures that your screen and Niko Home Control installation are always up-to-date and have the most recent functionalities.