Single motor control with leds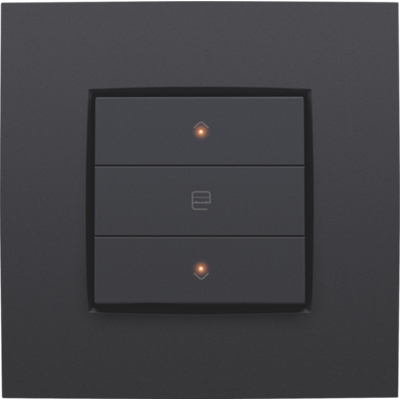 The single motor control includes one group of three action buttons. They allow the resident to operate the motors of one group of roll-down shutters, sun blinds or venetian blinds. The motor control is equipped with amber indication LEDs to indicate the status of the action. You mount the push button to the wall-mounted printed circuit board via a click mechanism.
Product details
This product consists of several components. Below you will find an overview of all the component parts.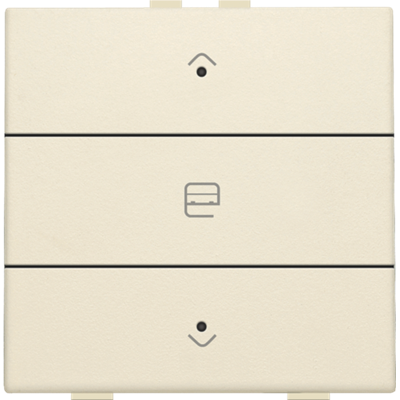 Single motor control with LED for Niko Home Control, cream
This push button allows you to control one group of roll-down shutters, curtains or sun blinds. It is attached to the wall-mounted printed circuit board via a click mechanism. An LED indicates the position of the roll-down shutter, the curtain or the sun blind. Switch including button. Finishing colour: cream.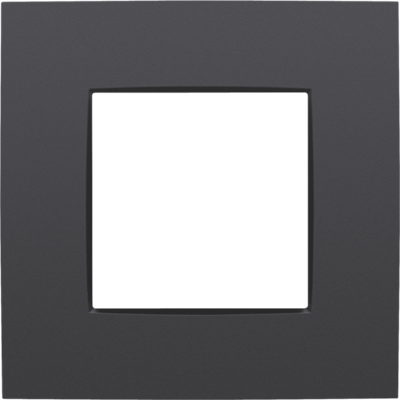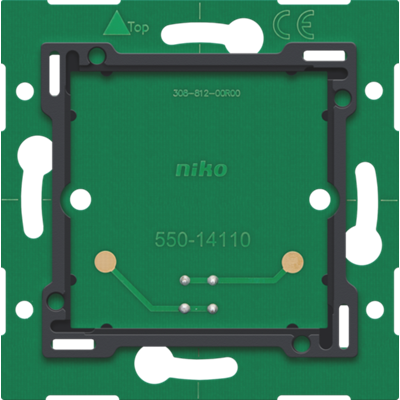 Simple wall-mounted printed circuit board with connector
The wall-mounted printed circuit board enables you to connect a control to the installation. You mount the wall-mounted printed circuit board with double plug-in connector onto a simple standard flush-mounting box with screw connection. A set of claws is to be ordered separately for flush-mounting boxes without screw connection.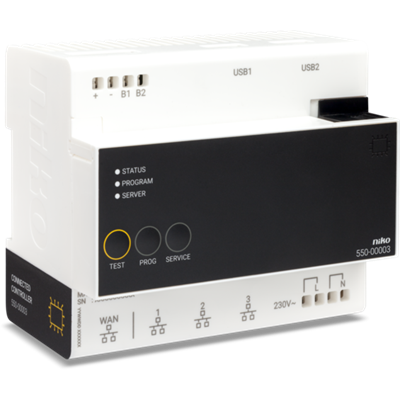 Connected controller for Niko Home Control II
The connected controller is the central module of every Niko Home Control installation for bus wiring. This module contains firmware that can only be programmed with the Niko Home Control programming software 2.1.1 or higher. It covers all basic functions on which a Niko Home Control installation is built. The basic functions include: • The intelligence directing the logic to the installation. Through the configuration software, the logic is saved locally on the controller. • The power supply module providing an input voltage of 26 V to the bus, the cabinet modules and the controls. Depending on the size of the installation, separate power supply modules can be added. • The connection to Niko Home Control IP devices such as touchscreens and external video units. A built-in router allows the user to connect up to 3 devices directly to the controller. With an extra switch, this number can be increased. • The connection to the internet. This enables the user to control the installation both indoors and outdoors (via mobile networks such as 3G, 4G, GPRS or WiFi hotspot) using mobile devices (smartphones and tablets with iOS or Android). The module has a TEST button to verify the proper functioning and status of all other modules. The SERVICE button allows you to perform waiting Niko upgrades. Each installation must consist of one connected controller. After registration on https://mynikohomecontrol.niko.eu, your installation is connected, enabling control through the app via your smartphone and tablet, and you can enjoy the Niko services for upgrade or diagnosis of the installation.