Rotary dimmer for systems with 1 – 10 V current control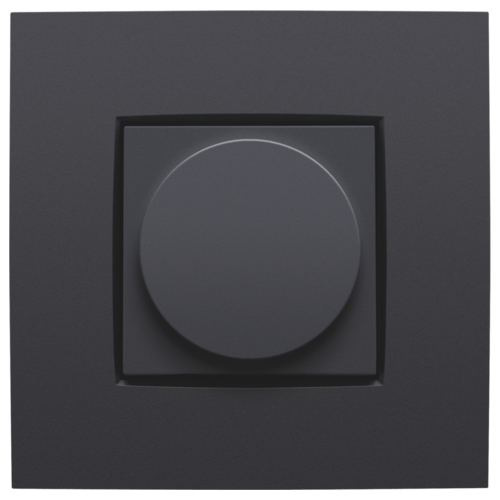 Dimmer for switching and controlling dimmable electronic control gear (ECG) for fluorescent lighting, compact fluorescent lighting and dimmable LED lighting.
Product details
This product consists of several components. Below you will find an overview of all the component parts.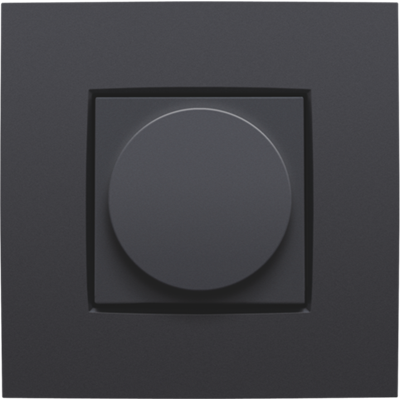 Rotary dimmer for dimmable LED lamps, 4 – 200 W, 2-wire
Rotary dimmer for dimmable LED lamps in trailing edge. It can also dim incandescent lamps, 230 Vac halogen lamps and low voltage halogen lamps with electronic transformer, two-wire.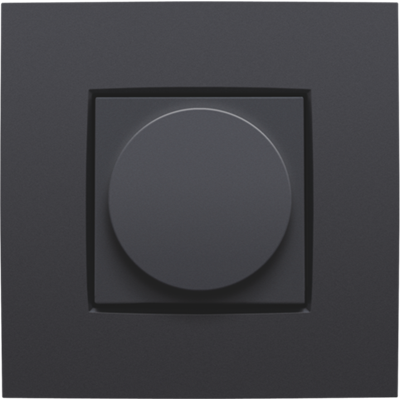 Universal rotary dimmer 5 – 325 W, 3-wire
Dimmer for dimmable LED lamps, 230 V halogen lamps, all low-voltage halogen lamps, dimmable economy lamps and incandescent lamps. This dimmer is connected in a three-wire configuration.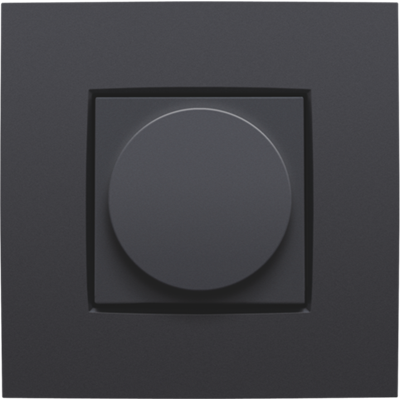 Rotary button extension, 3-wire
Rotary button extension for the universal rotary dimmer with PLC interference suppression 5 – 325 W, 3-wire.