Ready for the future
Niko data connections ensure your home stays connected with current technology standards. Our category 6A network connectors guarantee data speeds of up to 10,000 Mbit per second, while our coax connectors offer bandwidth up to 2 Gigahertz. And naturally, our smart new USB connector — with both a standard USB-A charge point and USB-C, the newest type of USB connection — recharges your mobile devices at high speed.
Stylish, just like your switches and sockets
All our media connectors are finished in the same colours, materials and style as the rest of Niko's range of switches and sockets. This allows you to match your TV, internet and telephone connections with the rest of your interior.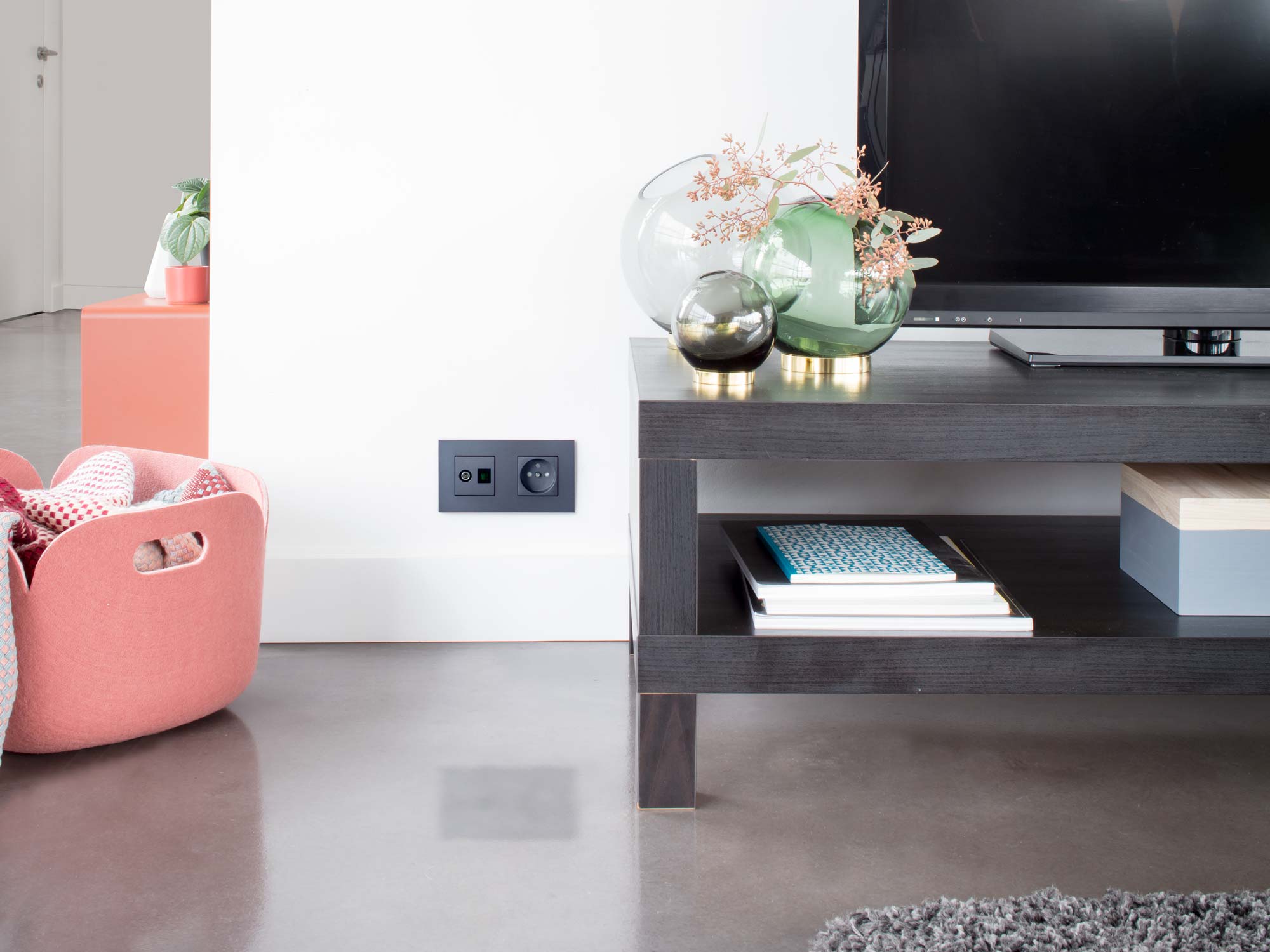 An internet connection anywhere you like
Easy to connect
Designed for private residences or commercial buildings
Meets the highest international quality standards
You don't need special equipment to install them
Wide selection of connection points
3 categories: 5E, 6 and 6A
Shielded (STP) and unshielded (UTP) from electromagnetic interference
With 1 or 2 connection points
Central plates with flat or oblique finish
Install a media cabinet and be totally connected
Thinking of installing a connection point in every room? It's no longer necessary. All you have to do is install a media cabinet where your utilities arrive (e.g. in your garage) and put in DIN rail connectors. From there, cables will go to all your rooms negating the need to install individual connectors.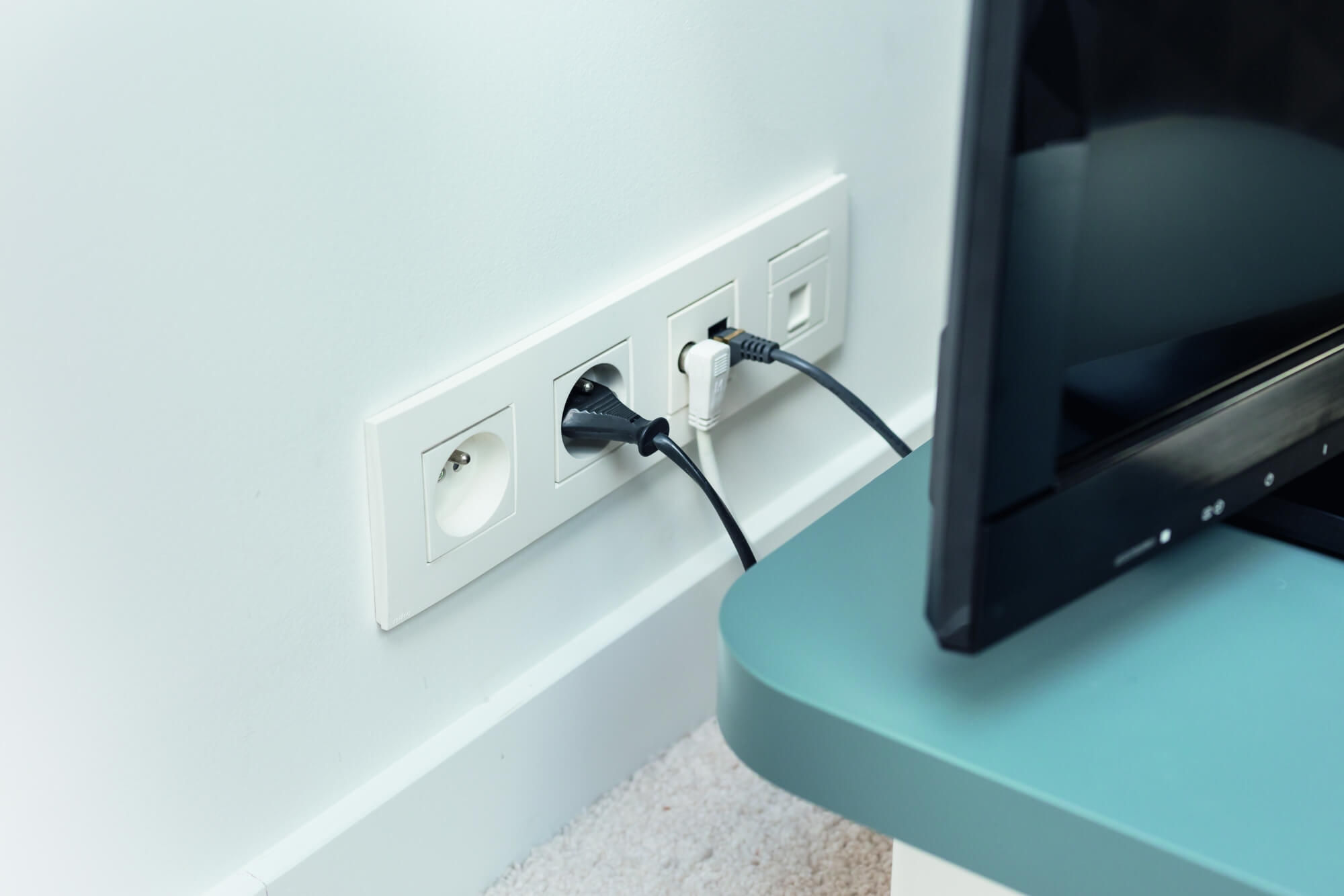 Audio, HDMI and telephone connections
With a wall-mounted physical audio-connection, you can enjoy non-stop music whenever you want. And the same goes with HDMI and telephone … build sockets into your wall or furniture and ensure you are well connected without having to step over lots of cables.