Black. The ultimate colour since time immemorial. A timeless trend. For Niko, black is more than just a colour and more than a feature. It goes with anything and is often striking nonetheless. Discover Niko's black finishings below, or checkout our brochure.
A matt black switch without sacrificing style or affordability?
Niko Intense matt black has a finish as dark as the night and is also the darkest finishing within the product range. This type of switch is characterised by a deep black colour and a stylish matt texture. Elegant and timeless, but chiefly versatile.
Niko Intense matt black is a showpiece for both minimalist and maximalist interiors. Whether you want a contemporary look in your interior or your style is closer to a modern rural interior, this ultimate black finish is guaranteed to create a stylish image.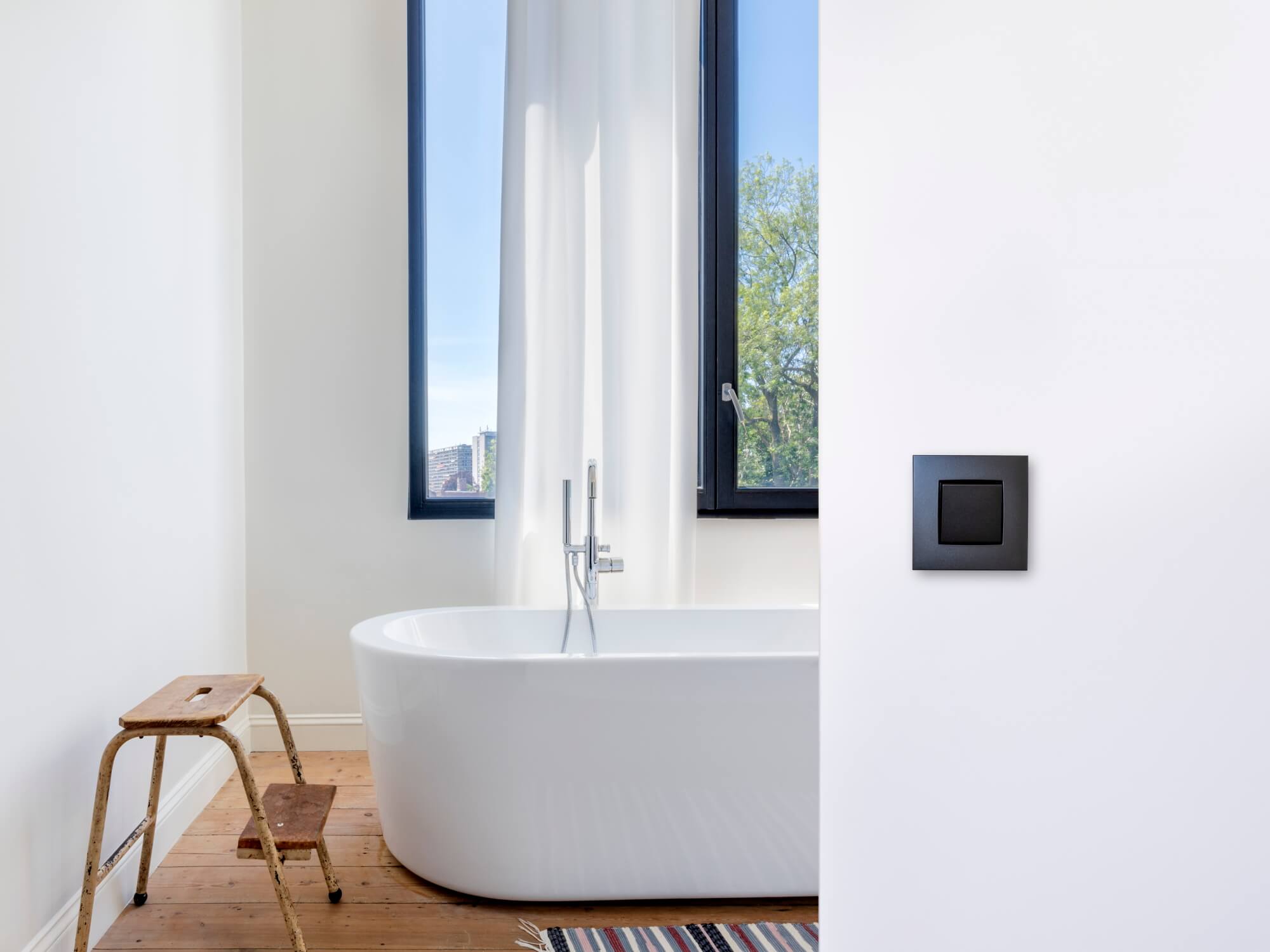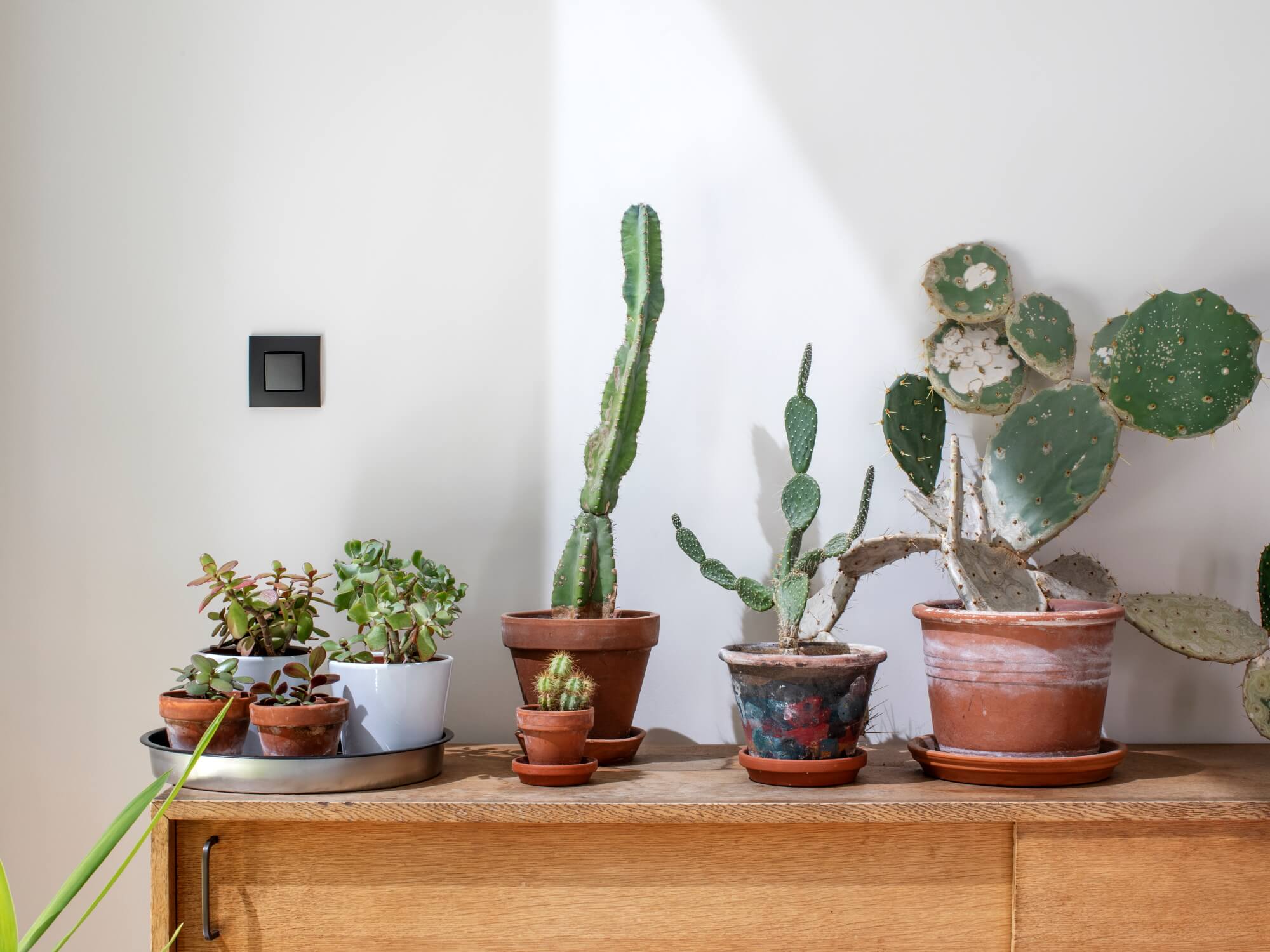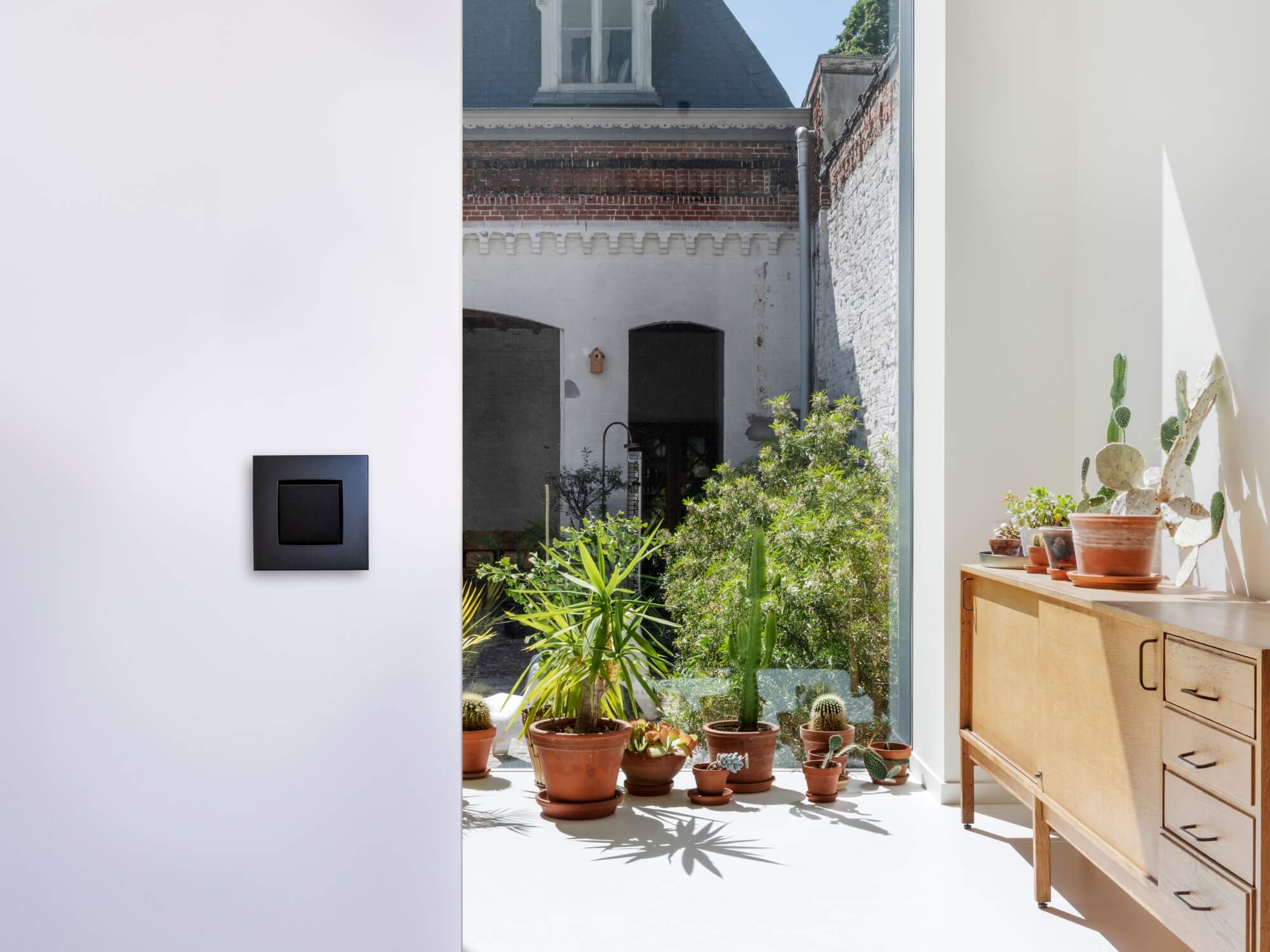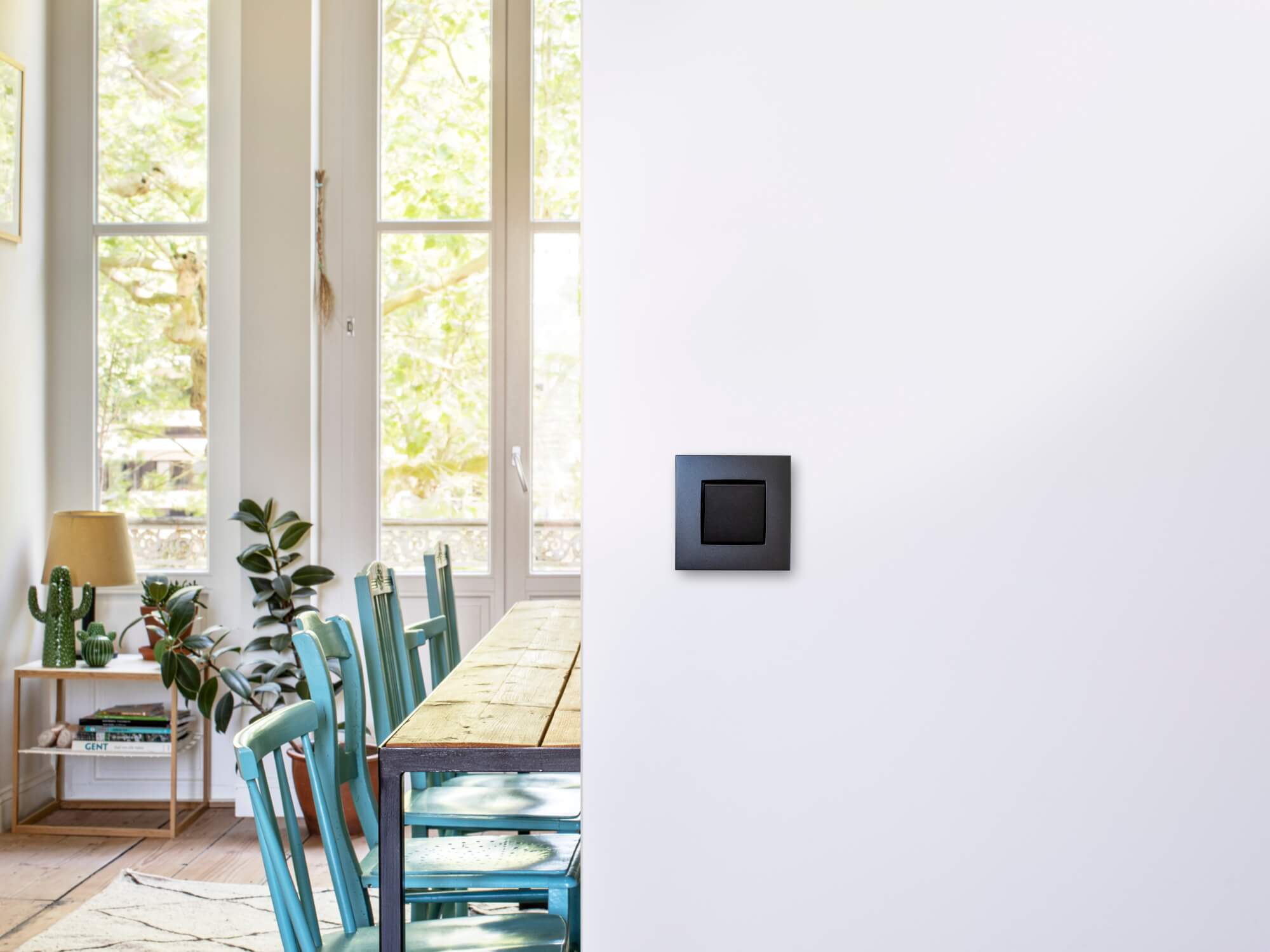 A touch of nostalgia in your home?
The Niko Pure Bakelite® piano black finish offers a modern black switch with a nostalgic button through the use of Bakelite – a material that is traditional, authentic and vintage – in combination with a modern and minimalistic design.
Niko Pure Bakelite® piano black lives up to its name and has a brilliant black lustre, just like a piano. That makes it the perfect choice for completing your modern-vintage interior. A switch that offers the best of both worlds: a sleek design with a nod to nostalgia.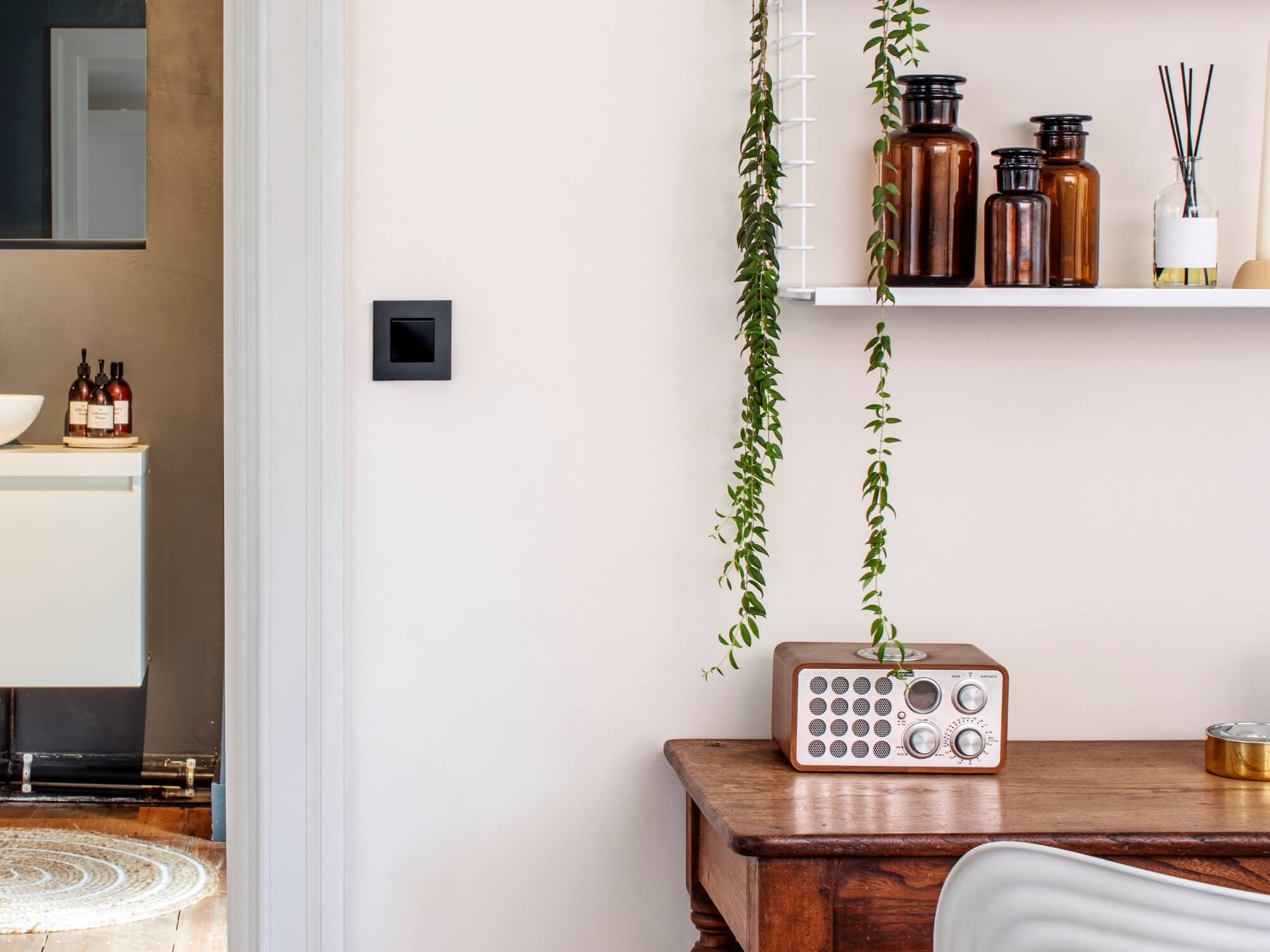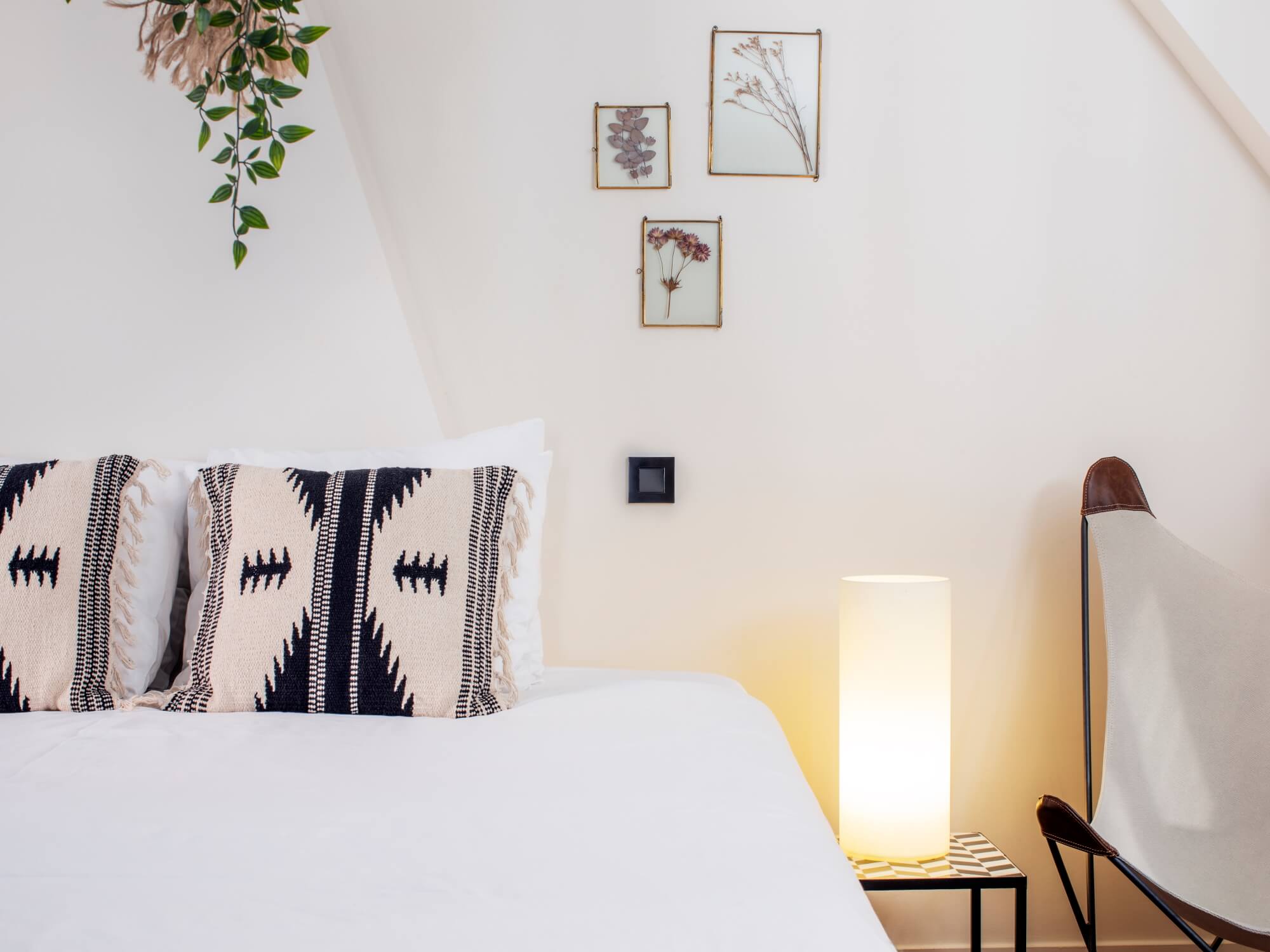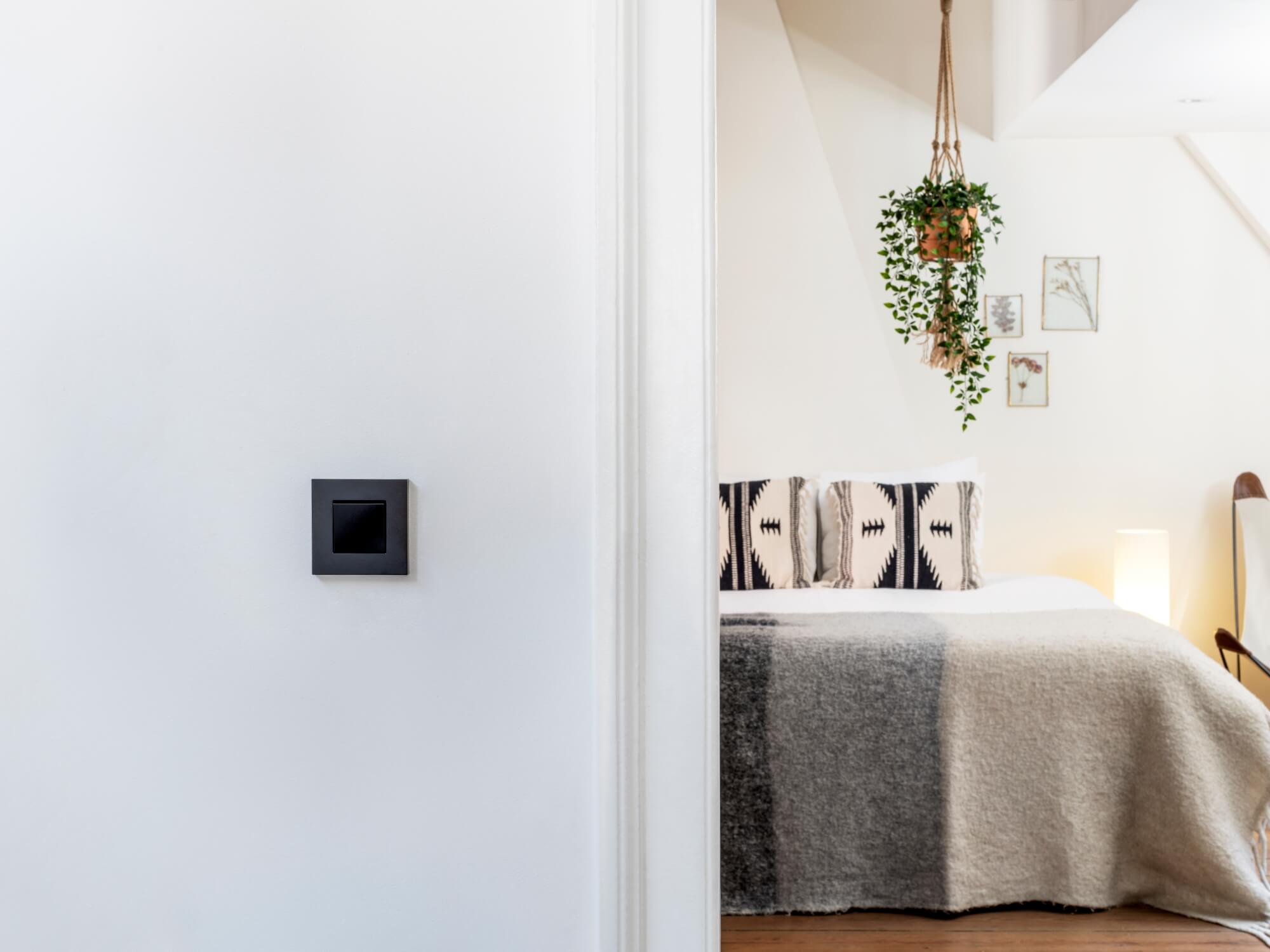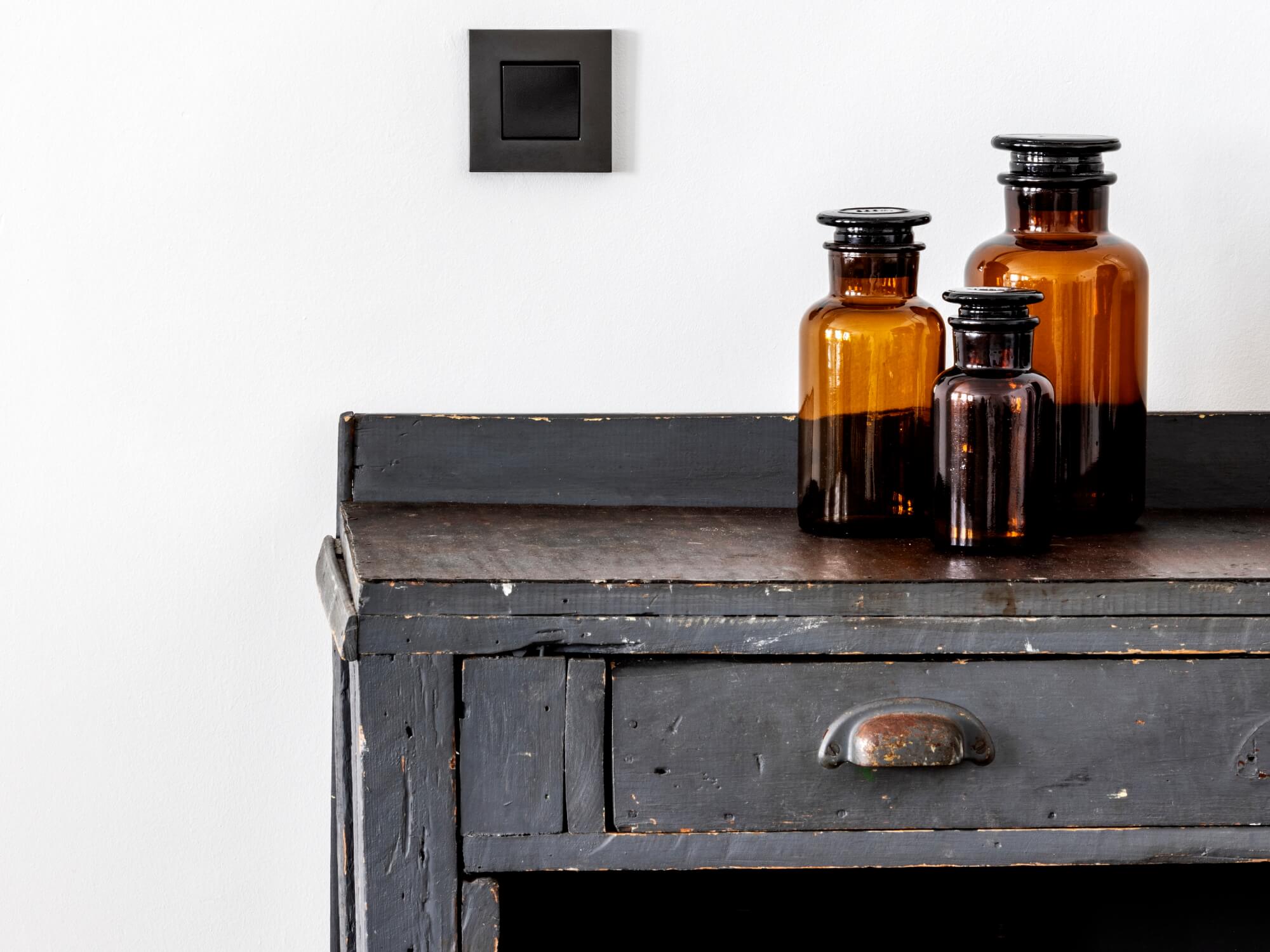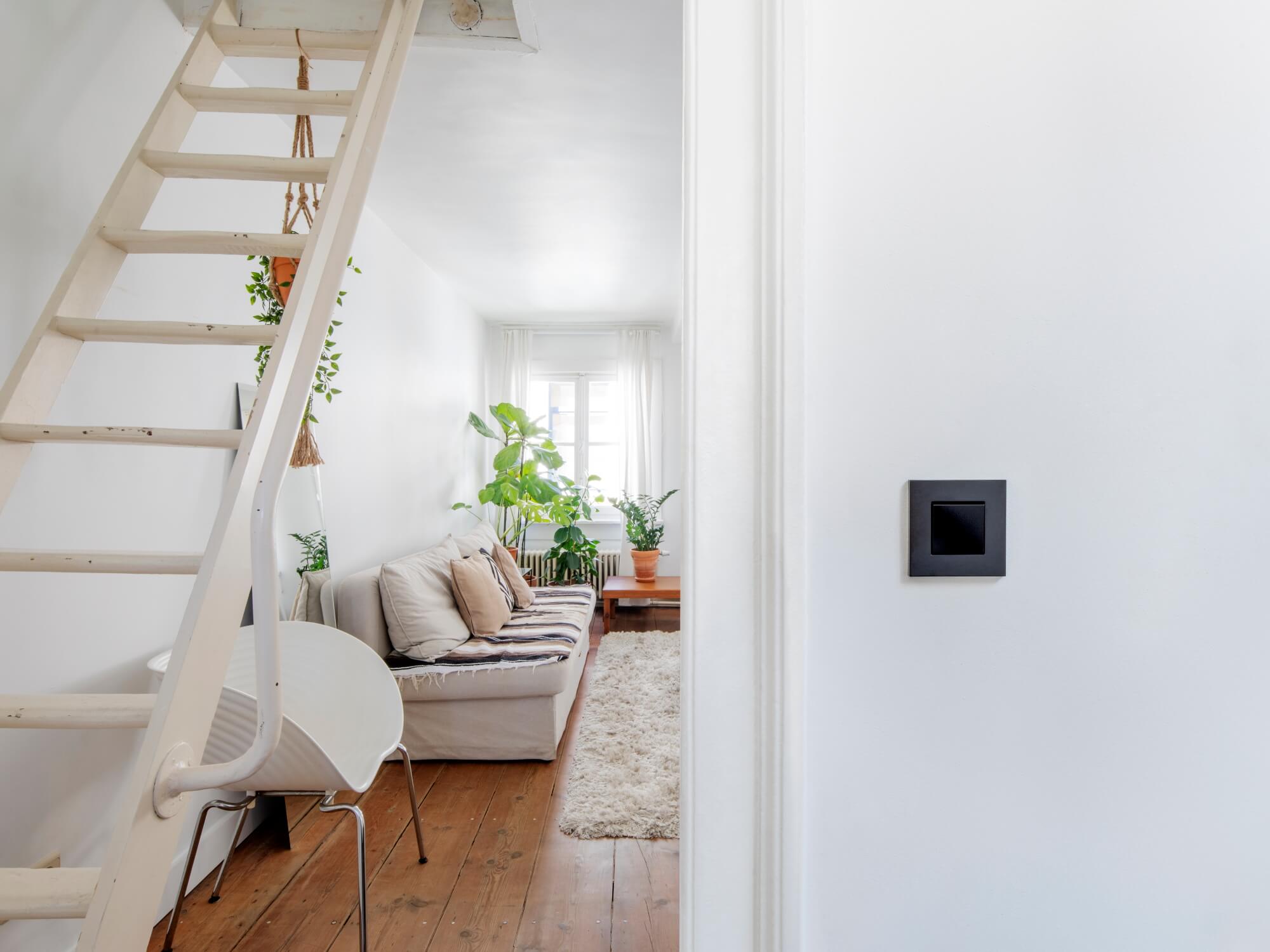 Looking for a switch that exudes modest luxury?
Niko Pure alu black represents a luxurious black satin finish. With its black anodised aluminium, the switch makes a subtle statement of luxury in any interior. The Niko Pure alu black finishing's material has exceptional colour vibrancy and material depth.
Characterised by a satin lustre and timeless design, this switch makes for a graphical eye-catcher in any home with a dynamic interplay of lighting. That extra touch to your interior with stylish silhouettes and balanced shapes.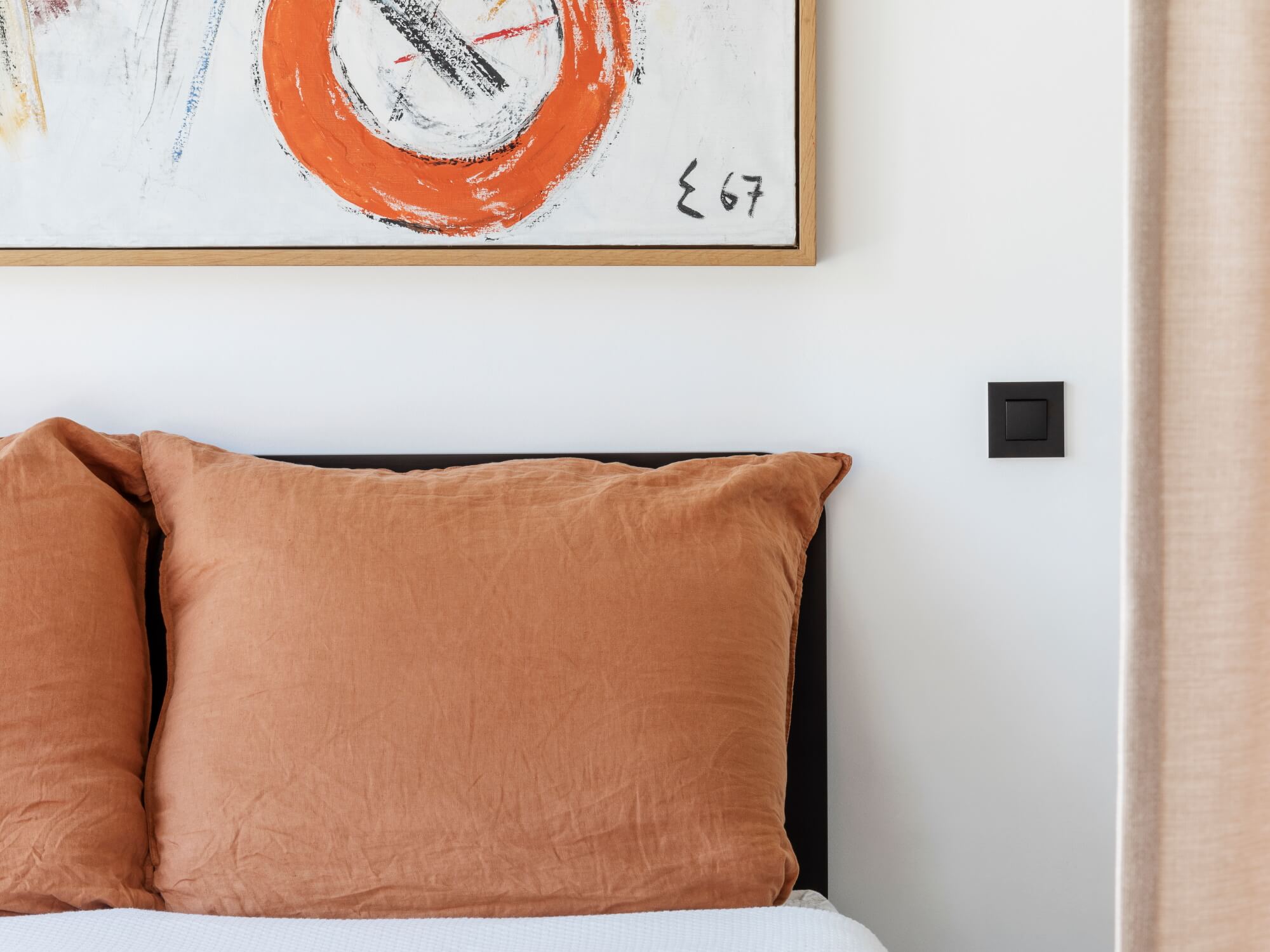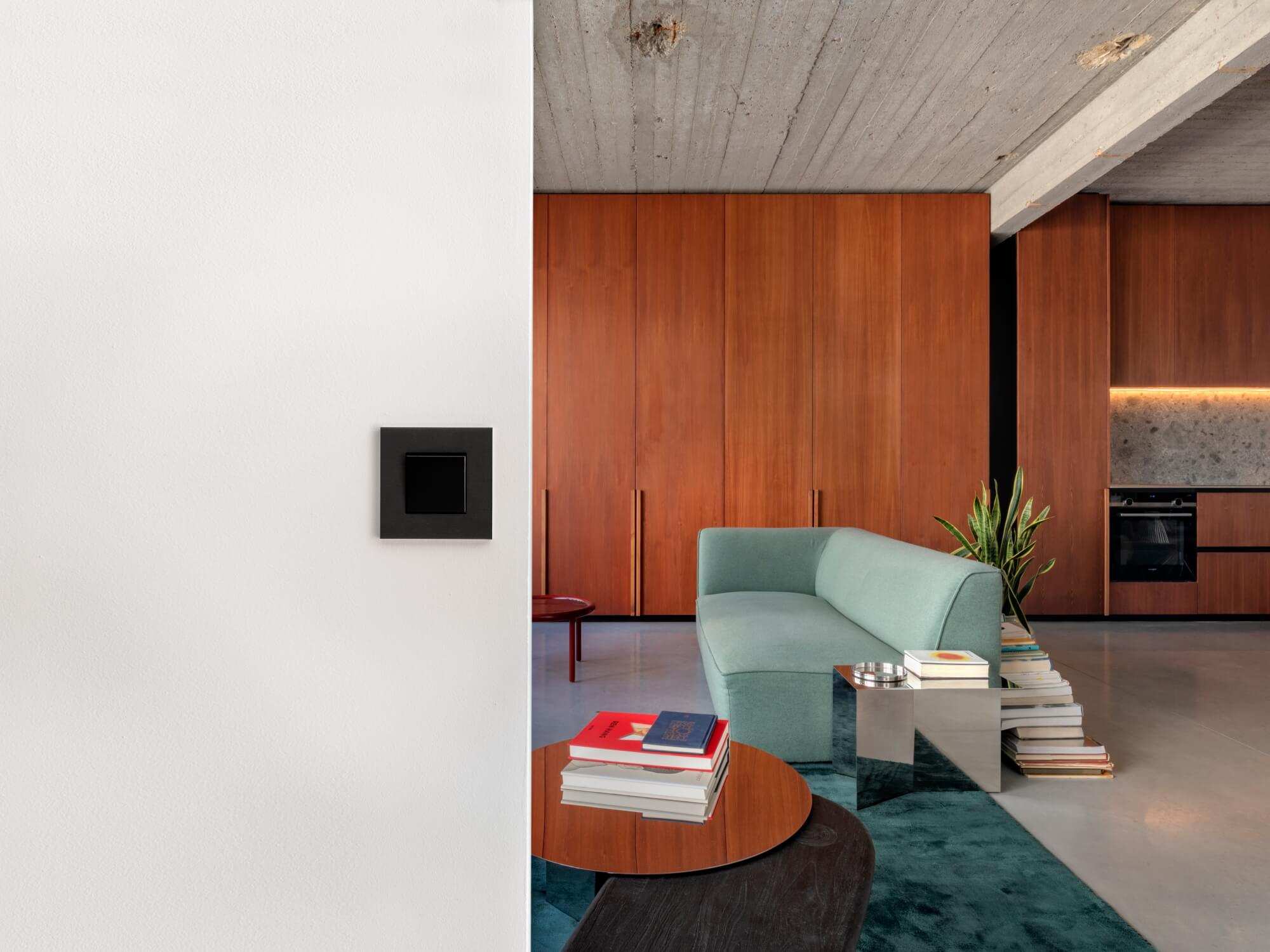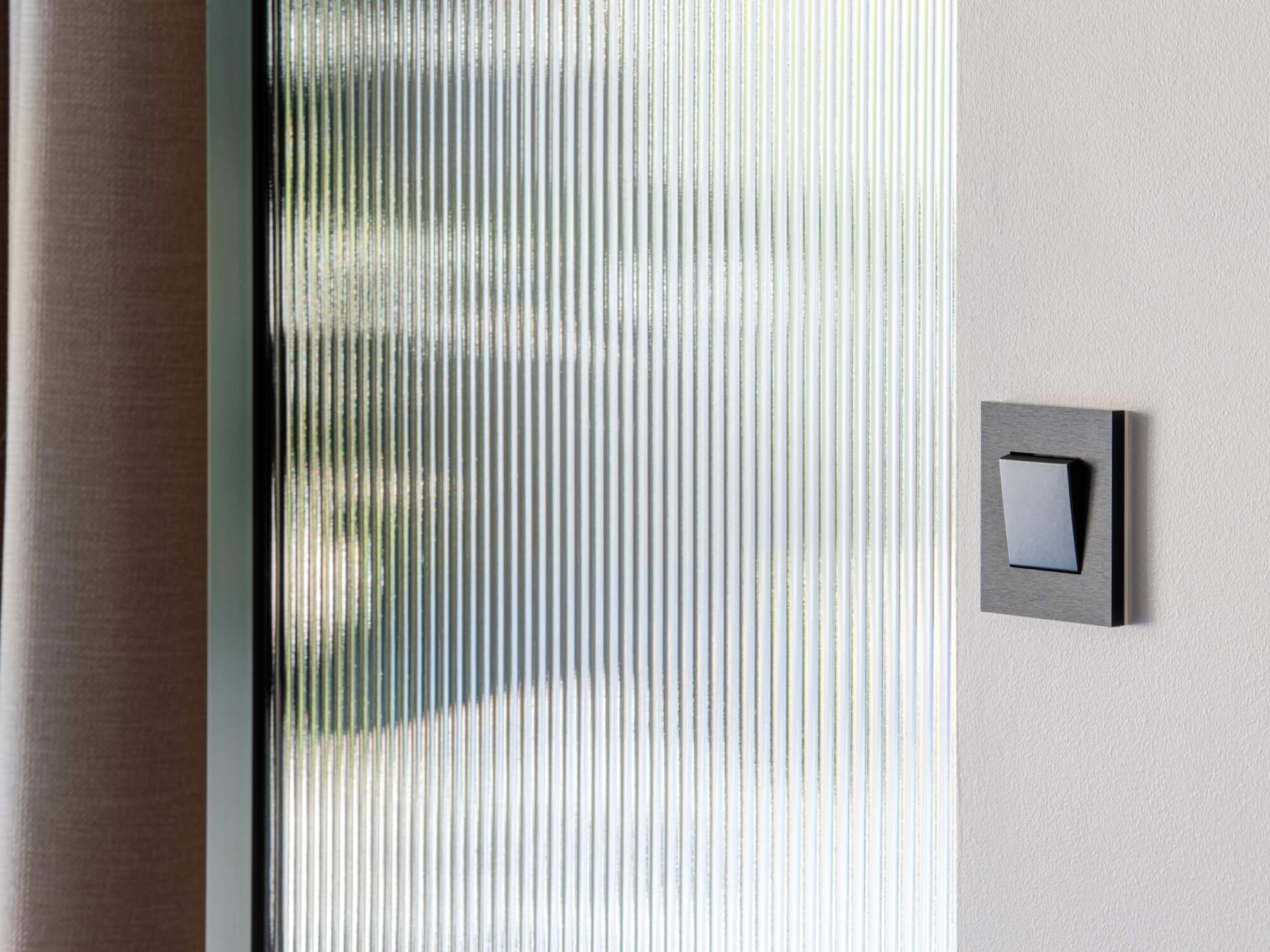 Do you like integrating innovative designs into your home?
It's difficult not to get lost in the enchanting and almost hypnotic Niko Pure liquid black finishing. The endless deep black lustre of this contemporary switch with a cool look is at its best in a sleek home full of technological gadgets.
The Niko Pure liquid black was designed to complement and support Niko's revolutionary digital Digital black. The design of the Niko Pure liquid black also enhances the black high-lustre finish found in the Digital black. For people with an eye for detail who know what they want.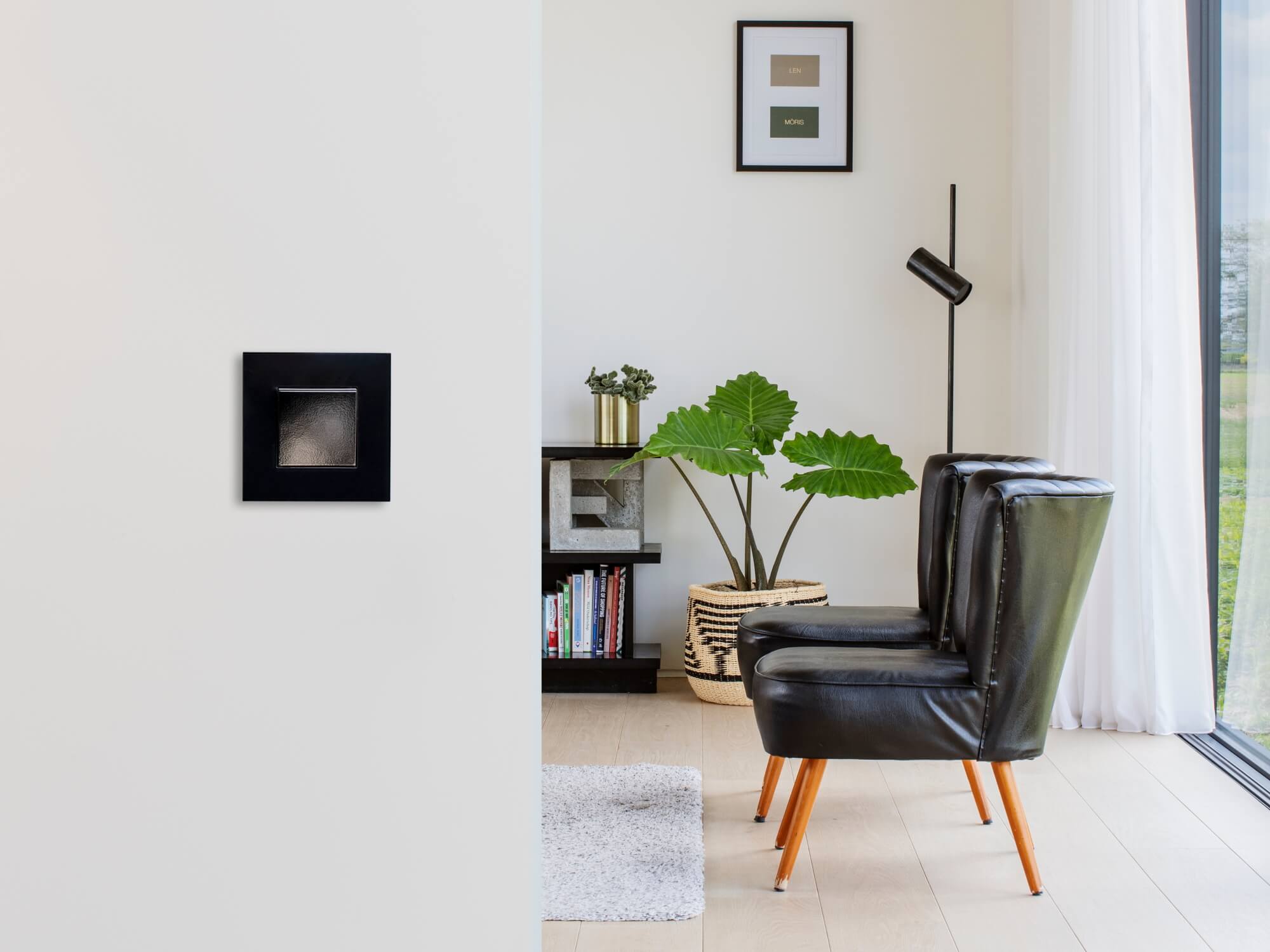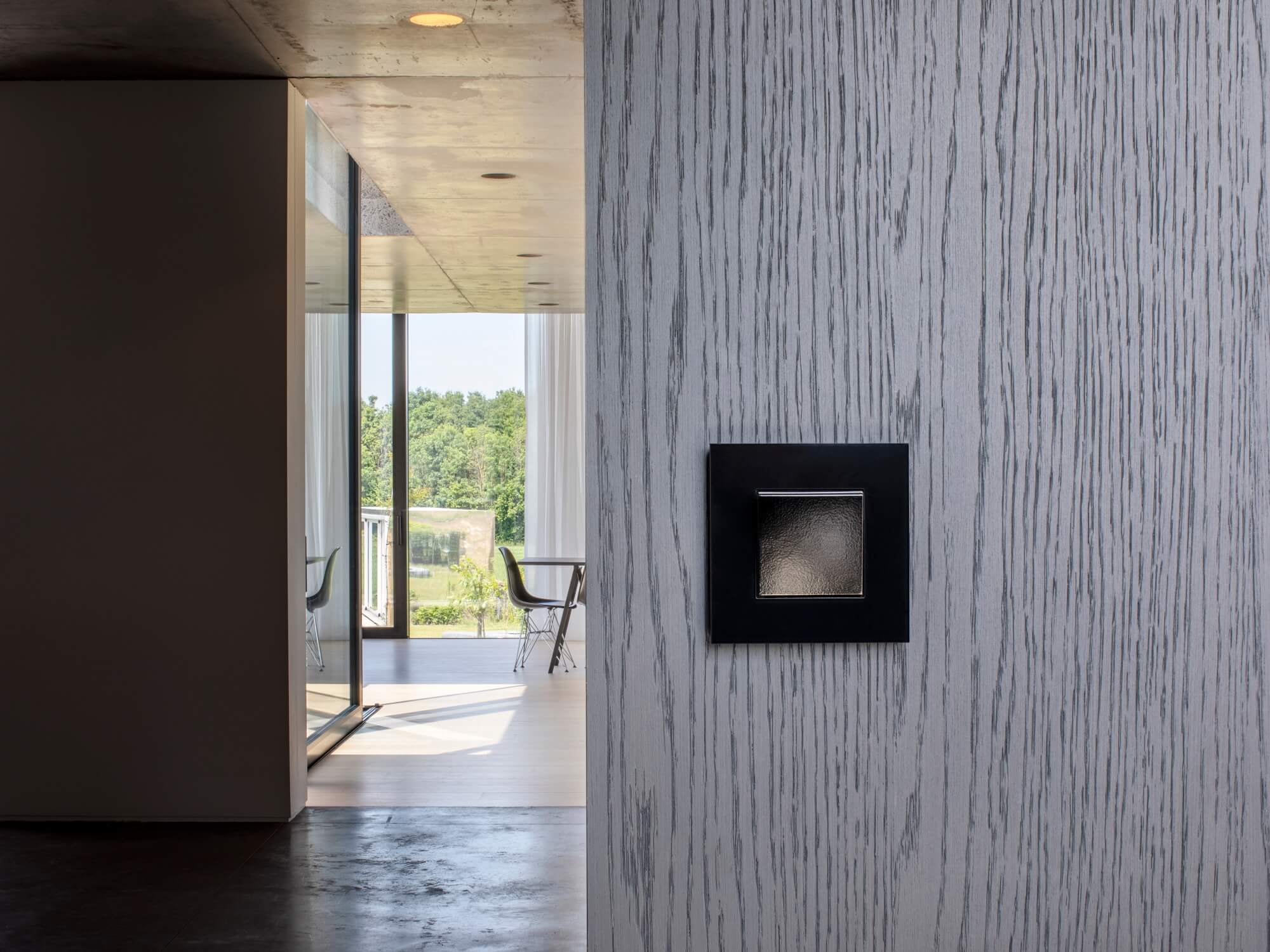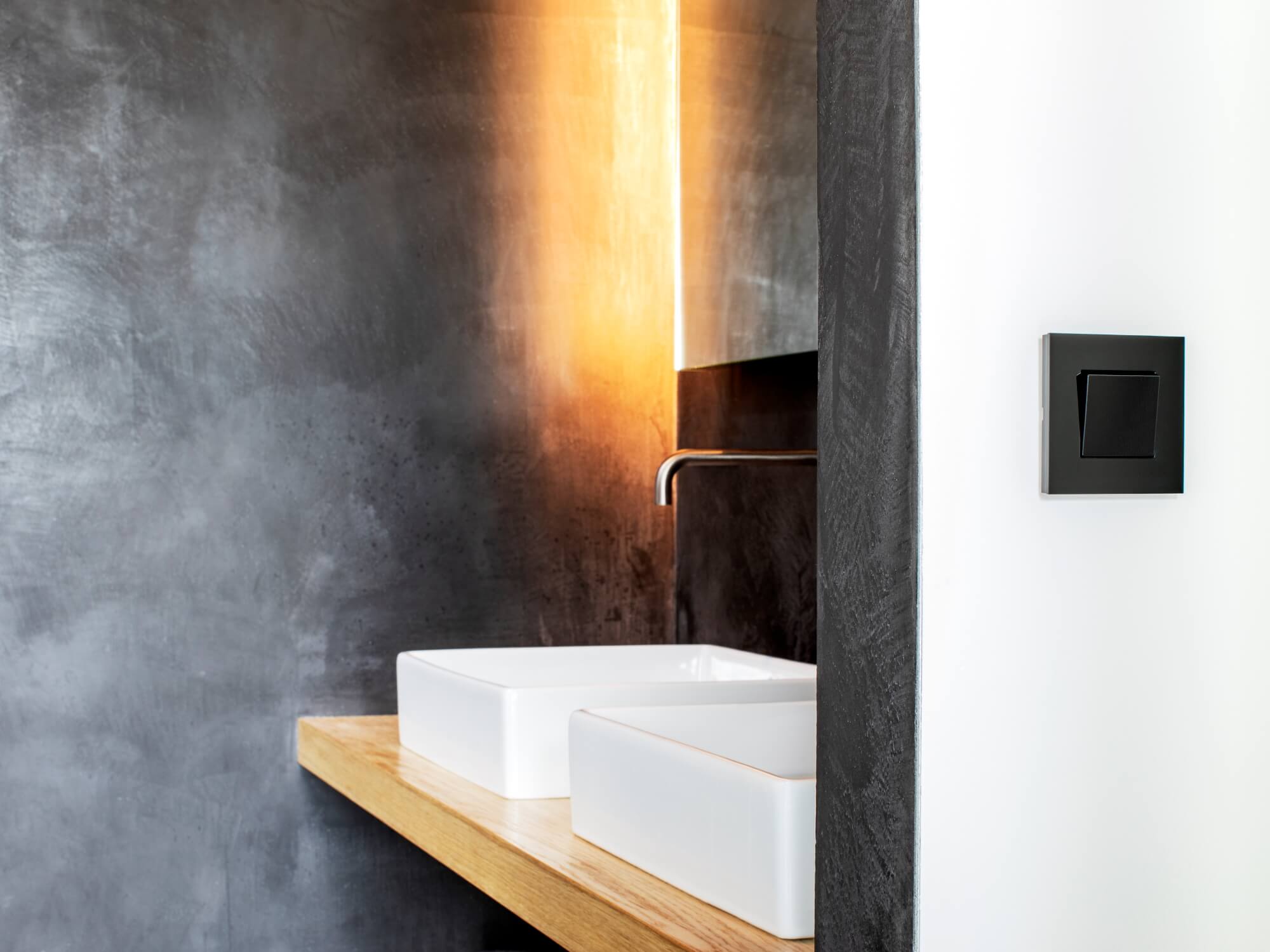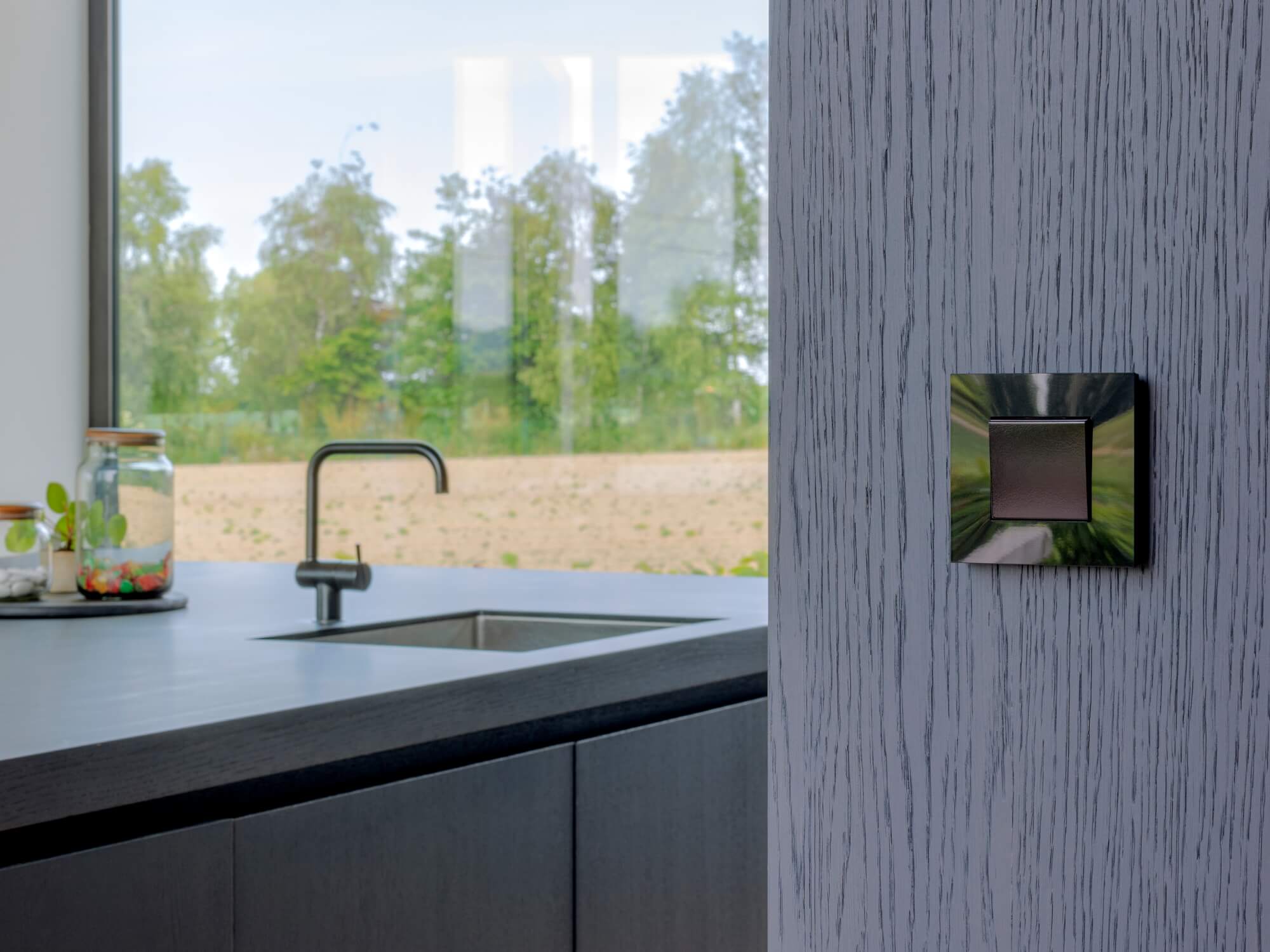 Looking for an architectural button for your minimalist interior?
The Niko Pure black steel finishing is a real highlight for mid-century inspired interiors. An architectural experience that puts transparency, clear constructions and fair use of materials first. There might be sleek white rooms, large glass sections with black steel frames and wooden furniture. With purity of design and a black finish, the Niko Pure black steel continues to build upon this tradition.
The modern, yet functional look and feel of the Niko Pure black steel finishing goes very nicely with the comeback of black steel interior elements. This finishing makes for a solid and prominent investment!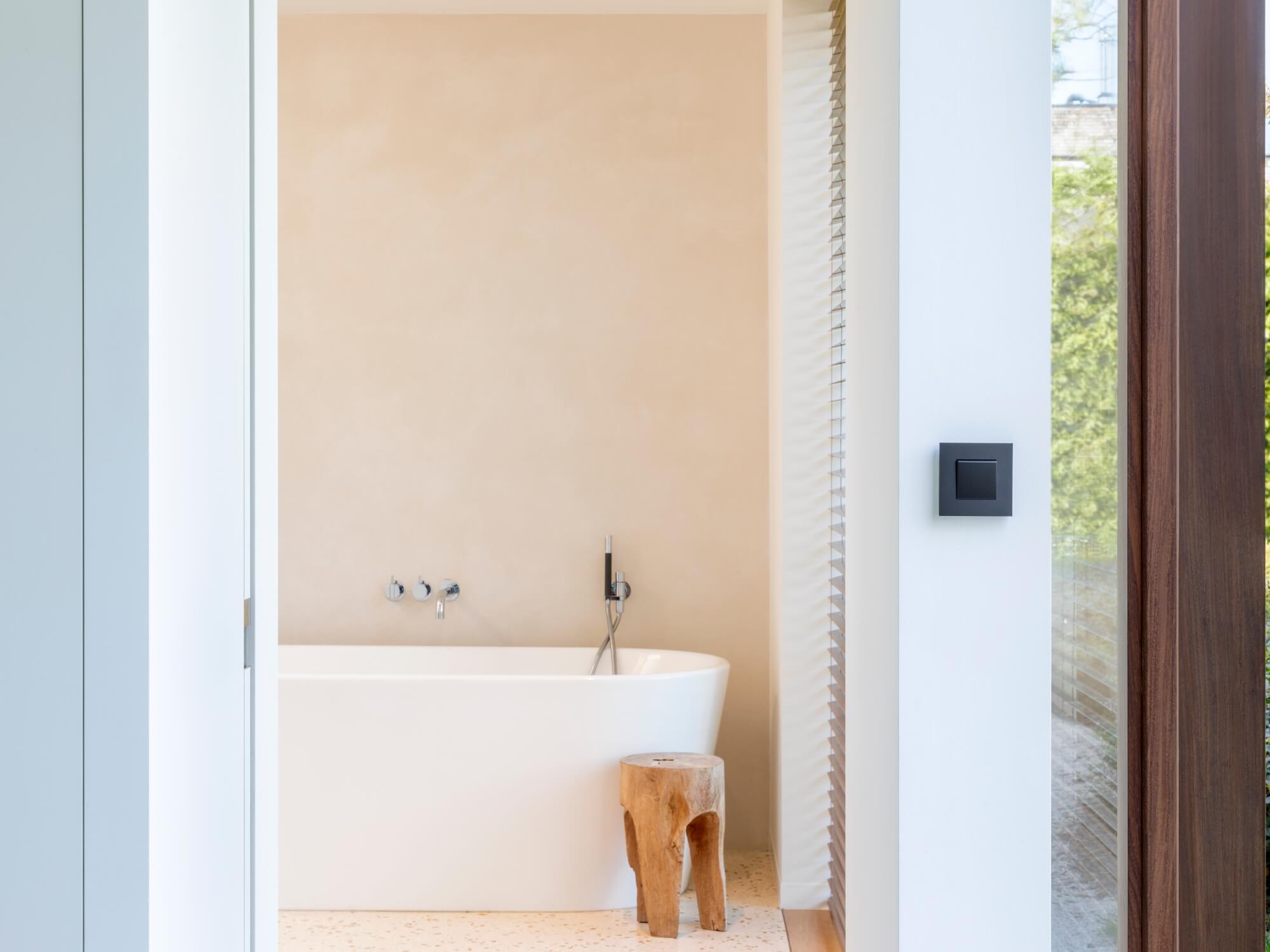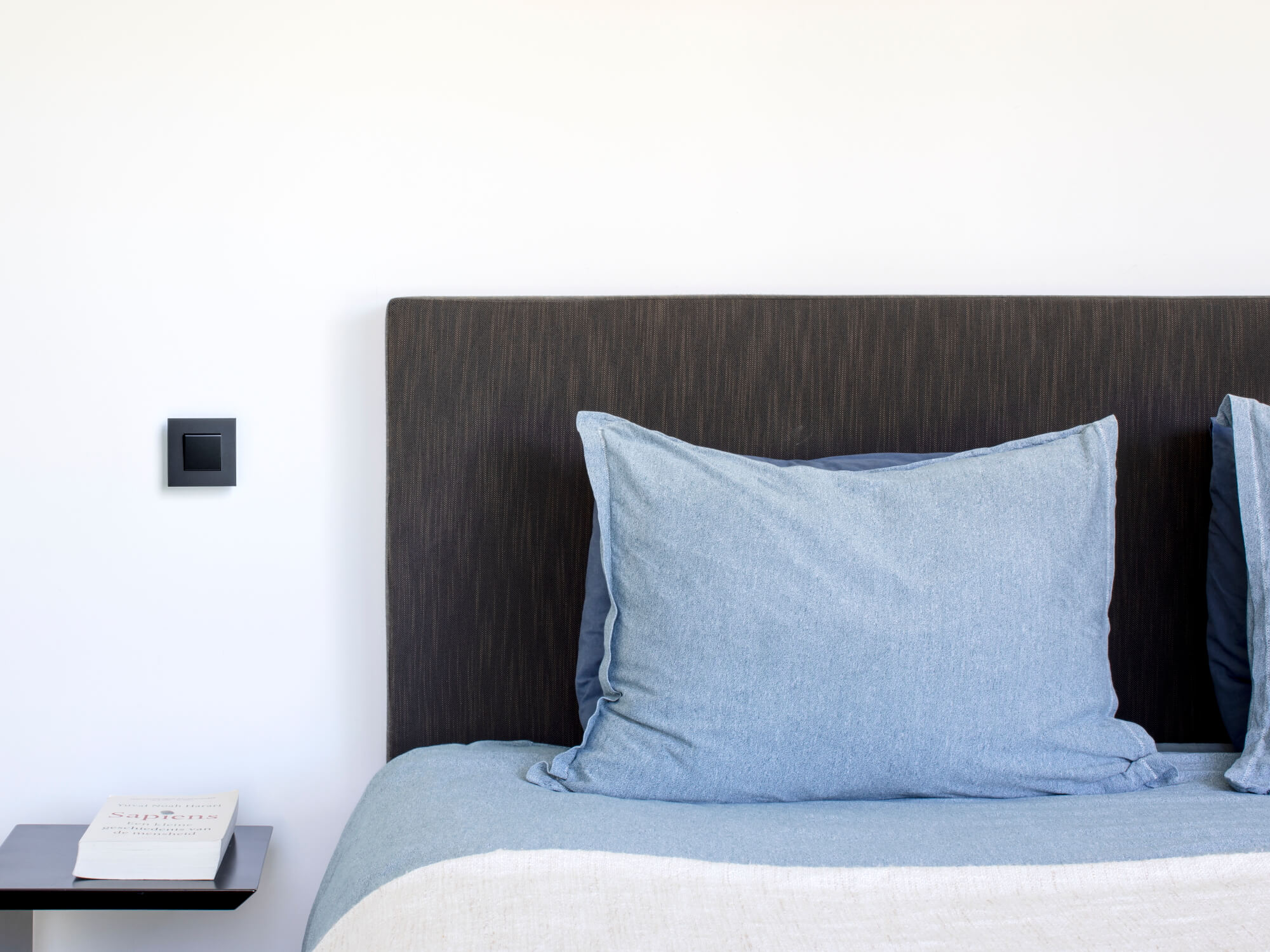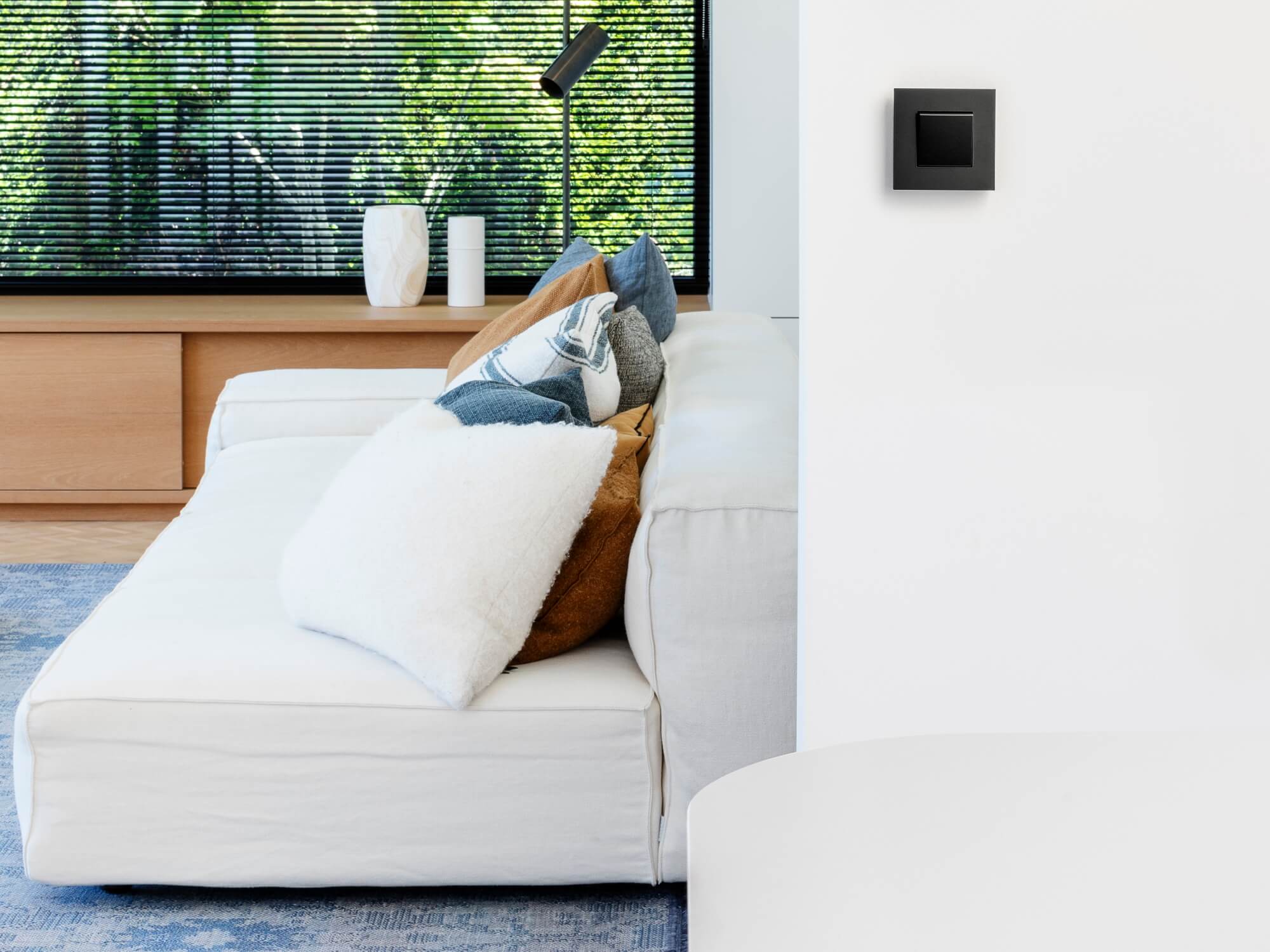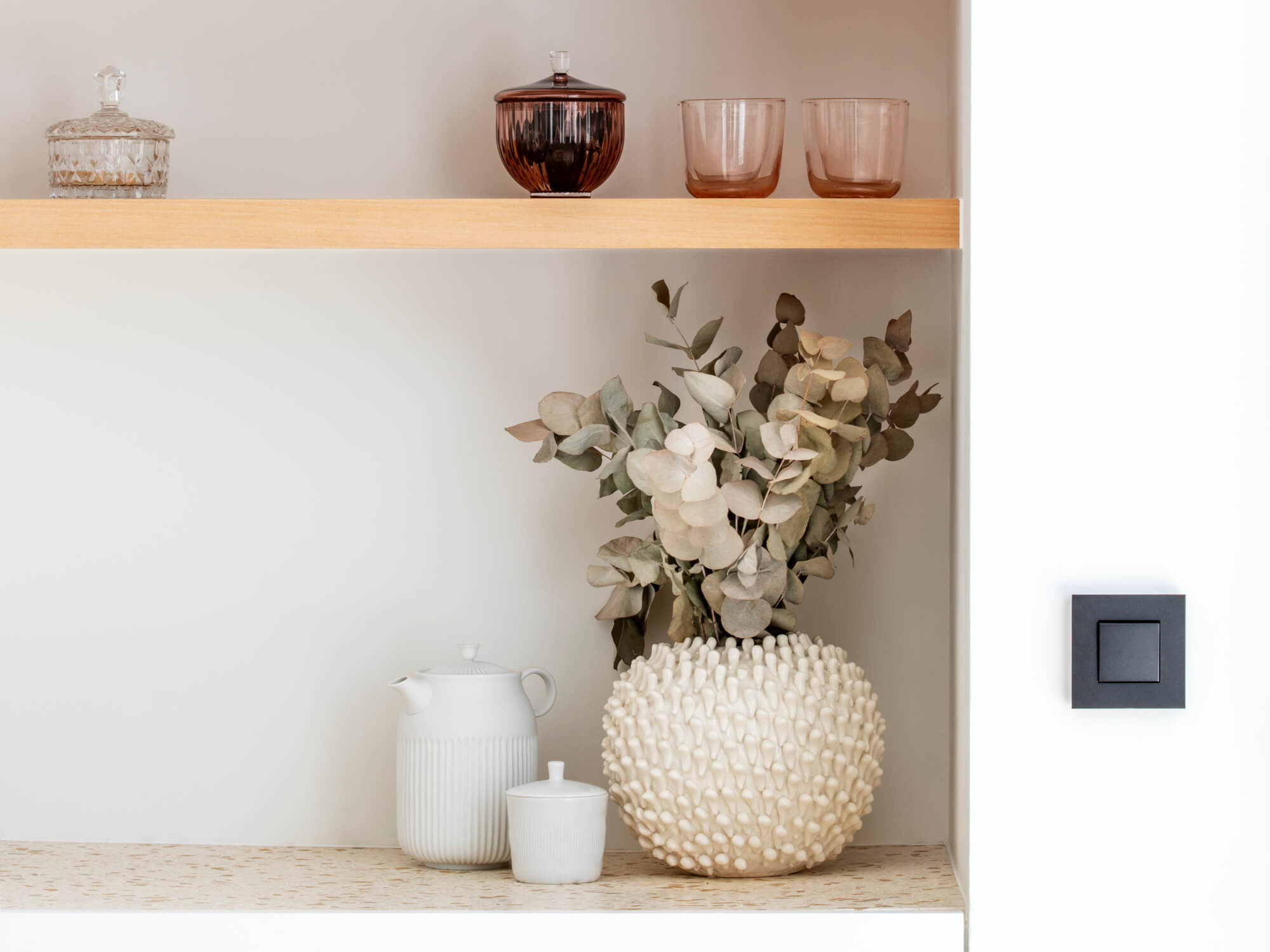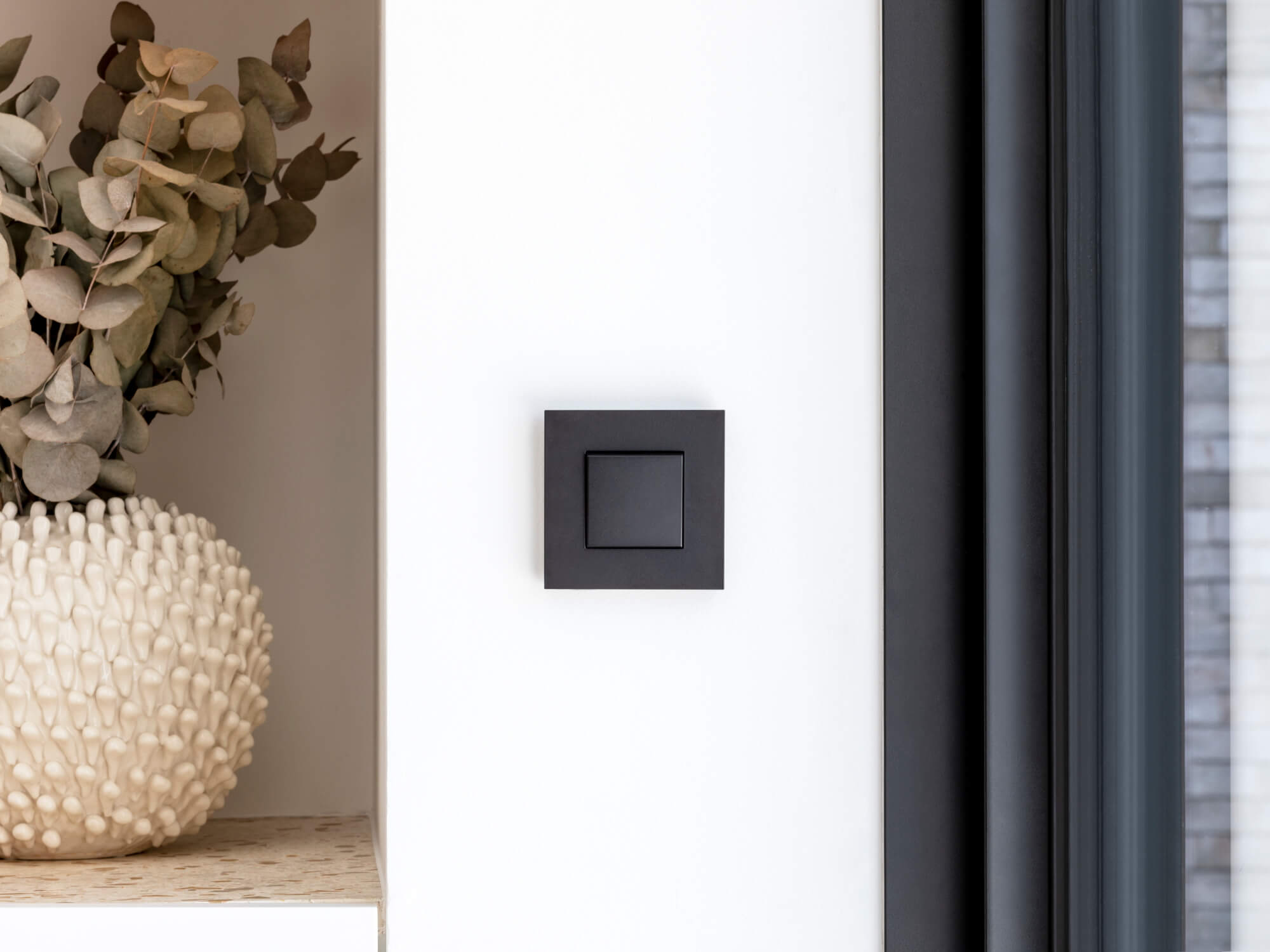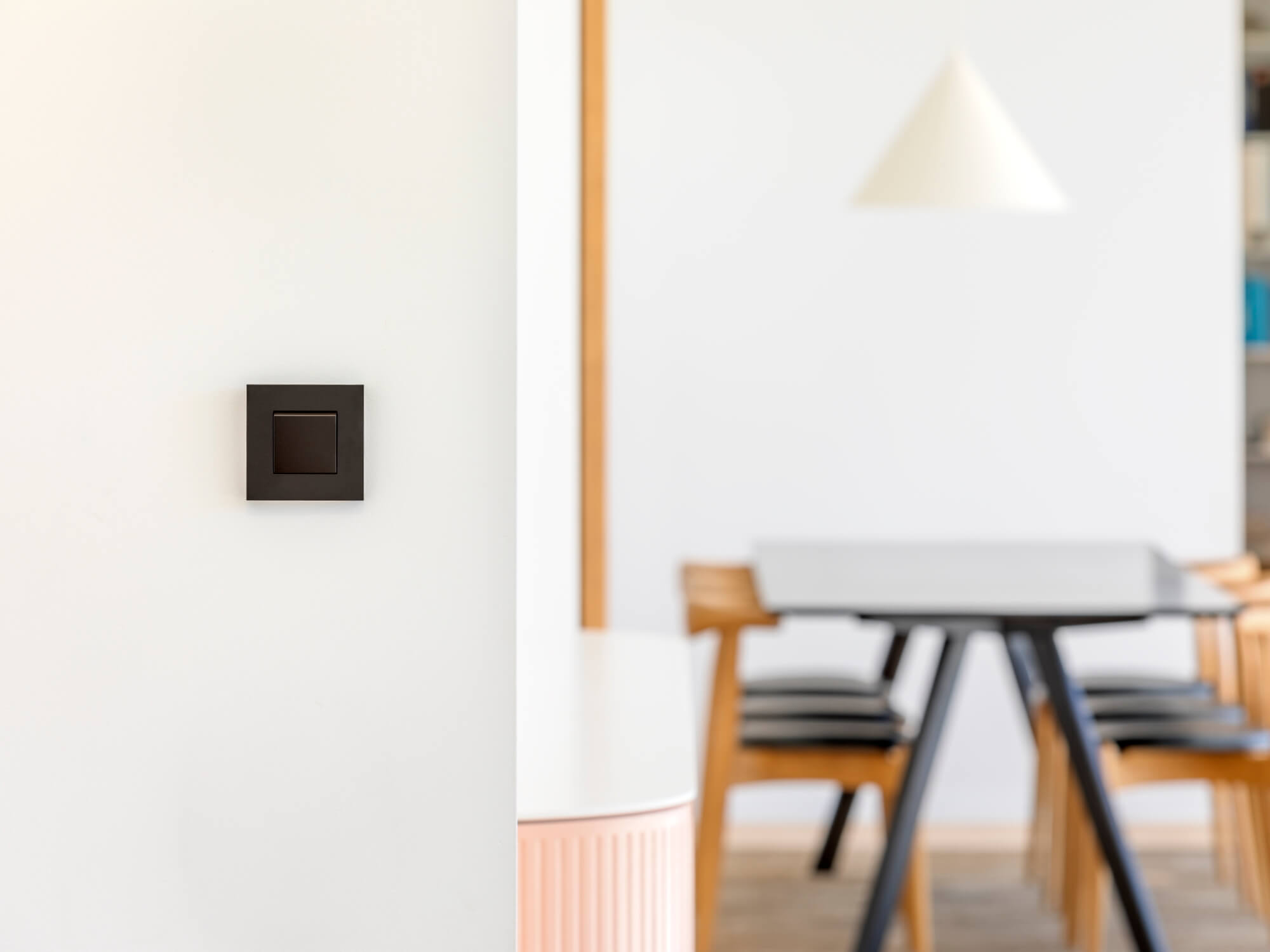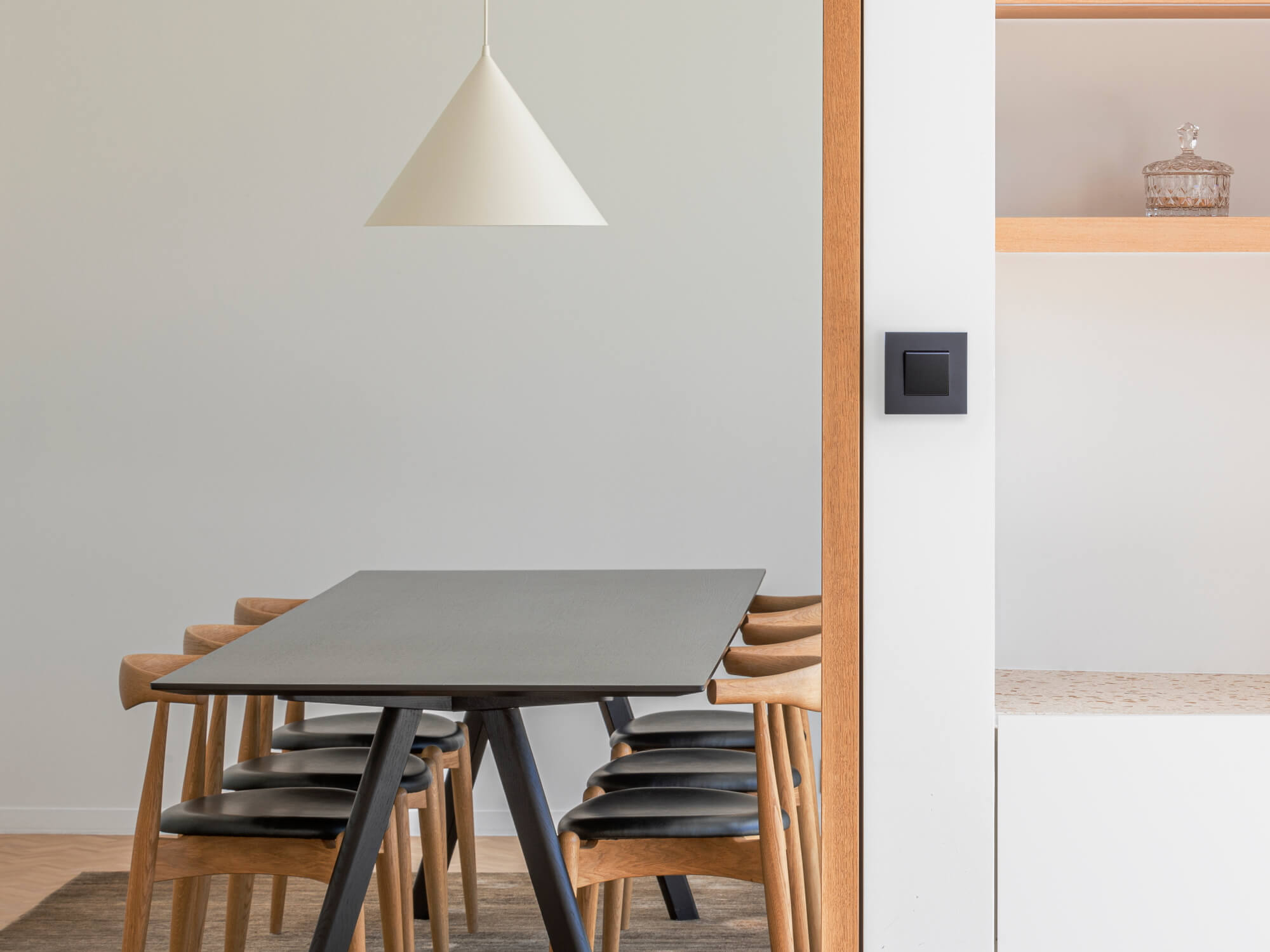 Would you like to take it a step further?
Digital black is as timeless and stylish as the other black finishings. The sleek design with a high-lustre black look transforms at the slightest touch into a smart and intuitive control screen. You decide which functions you want to control with it. This timeless design offers the comfort and flexibility of home automation.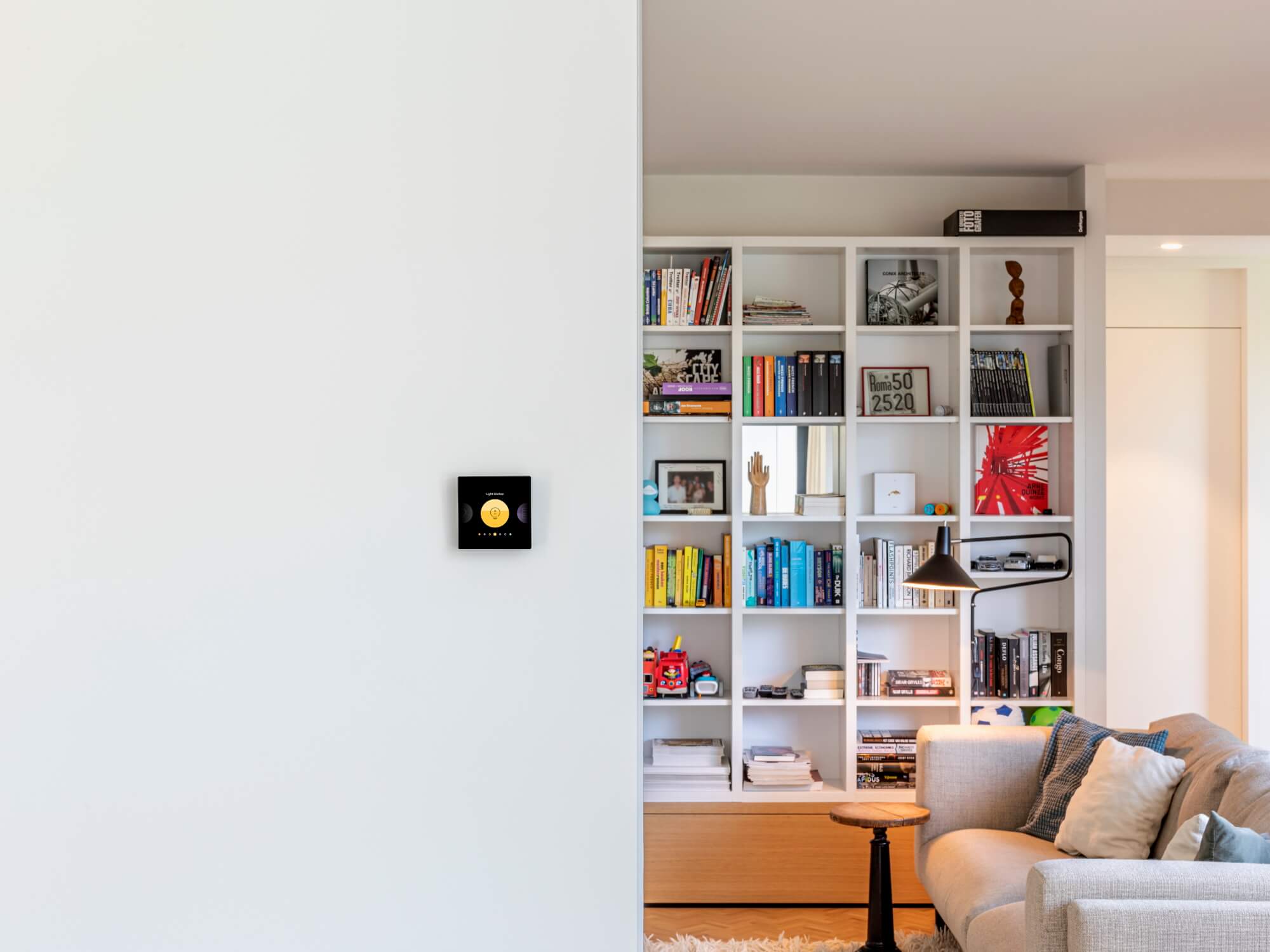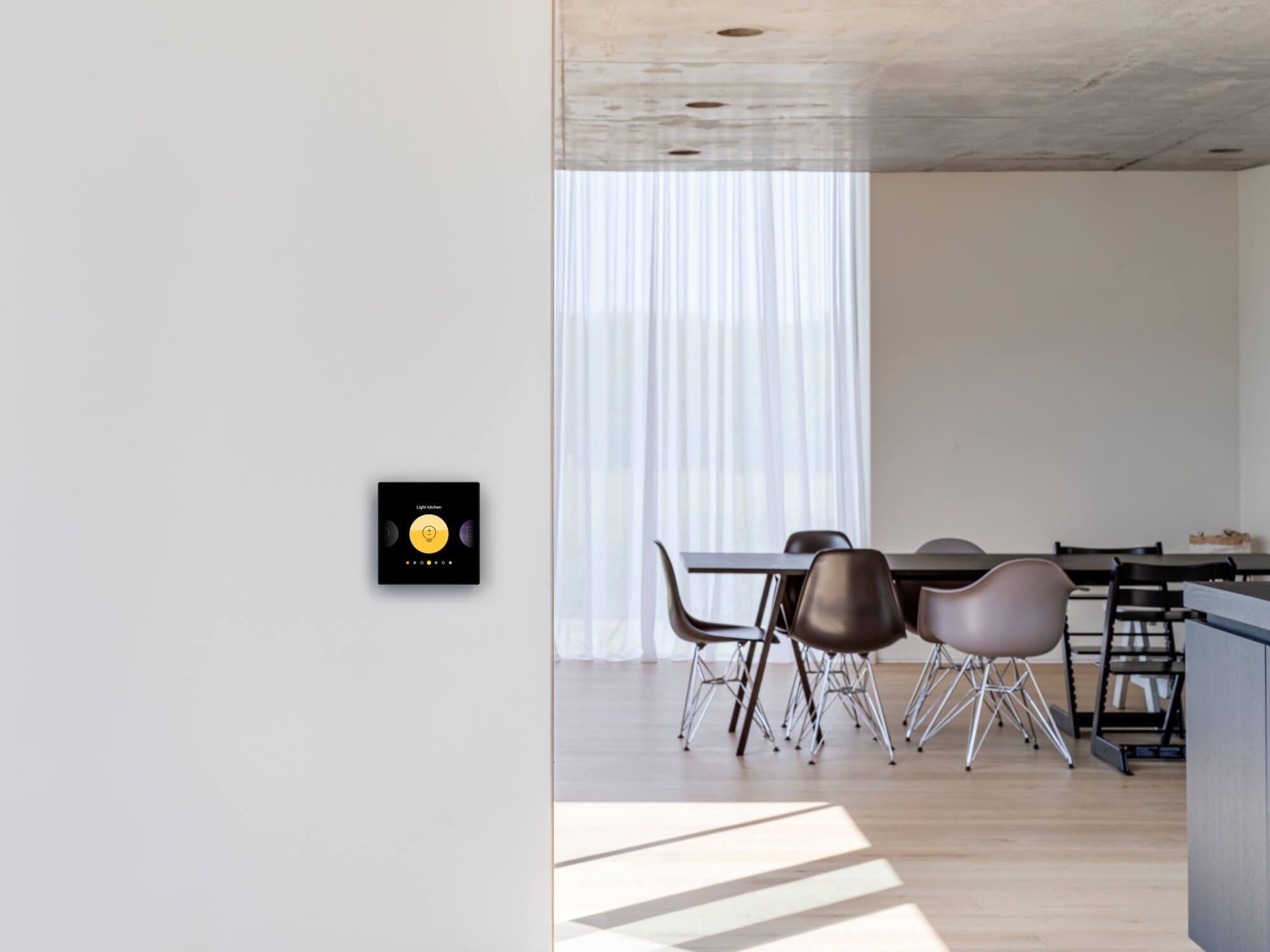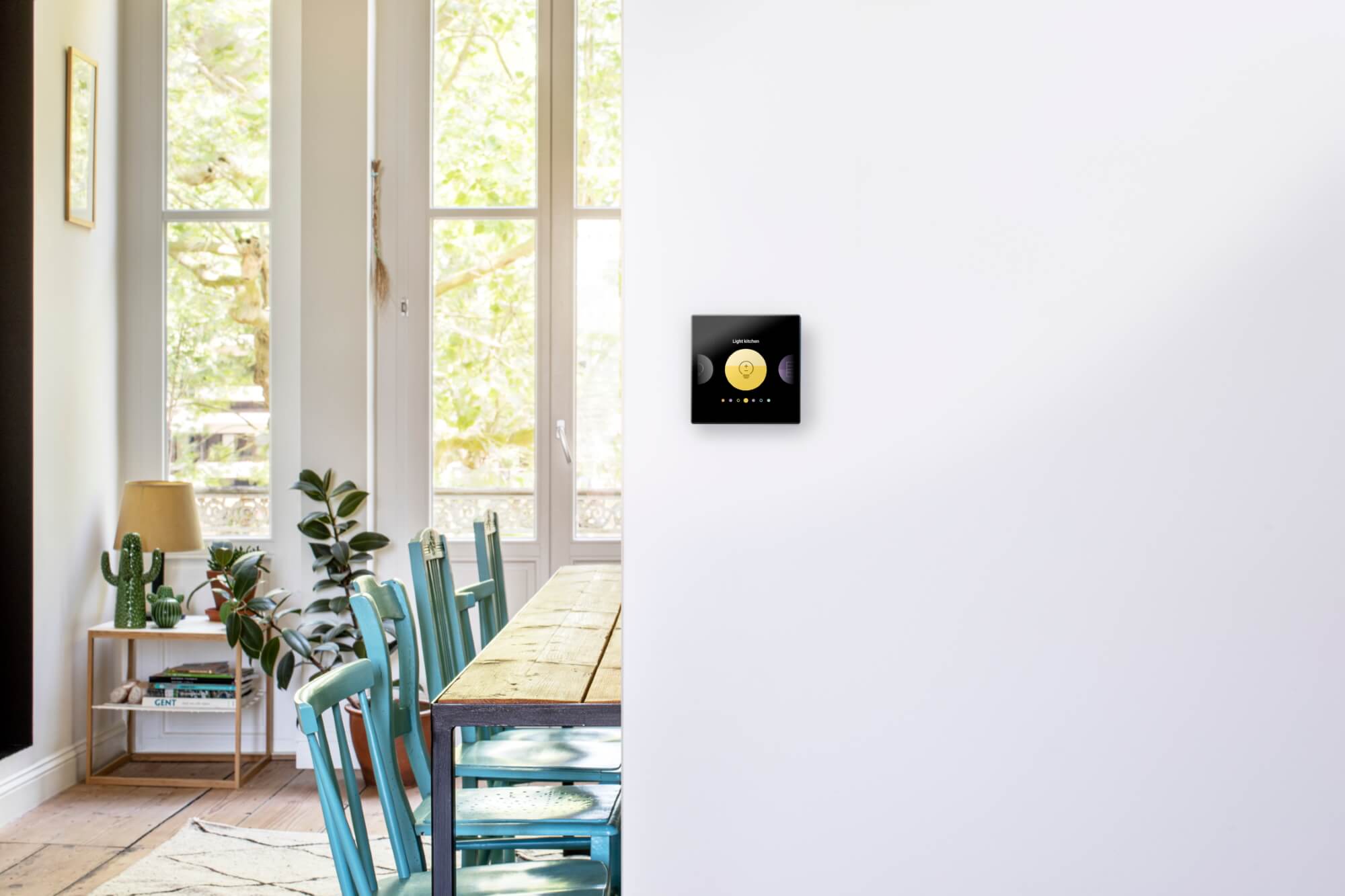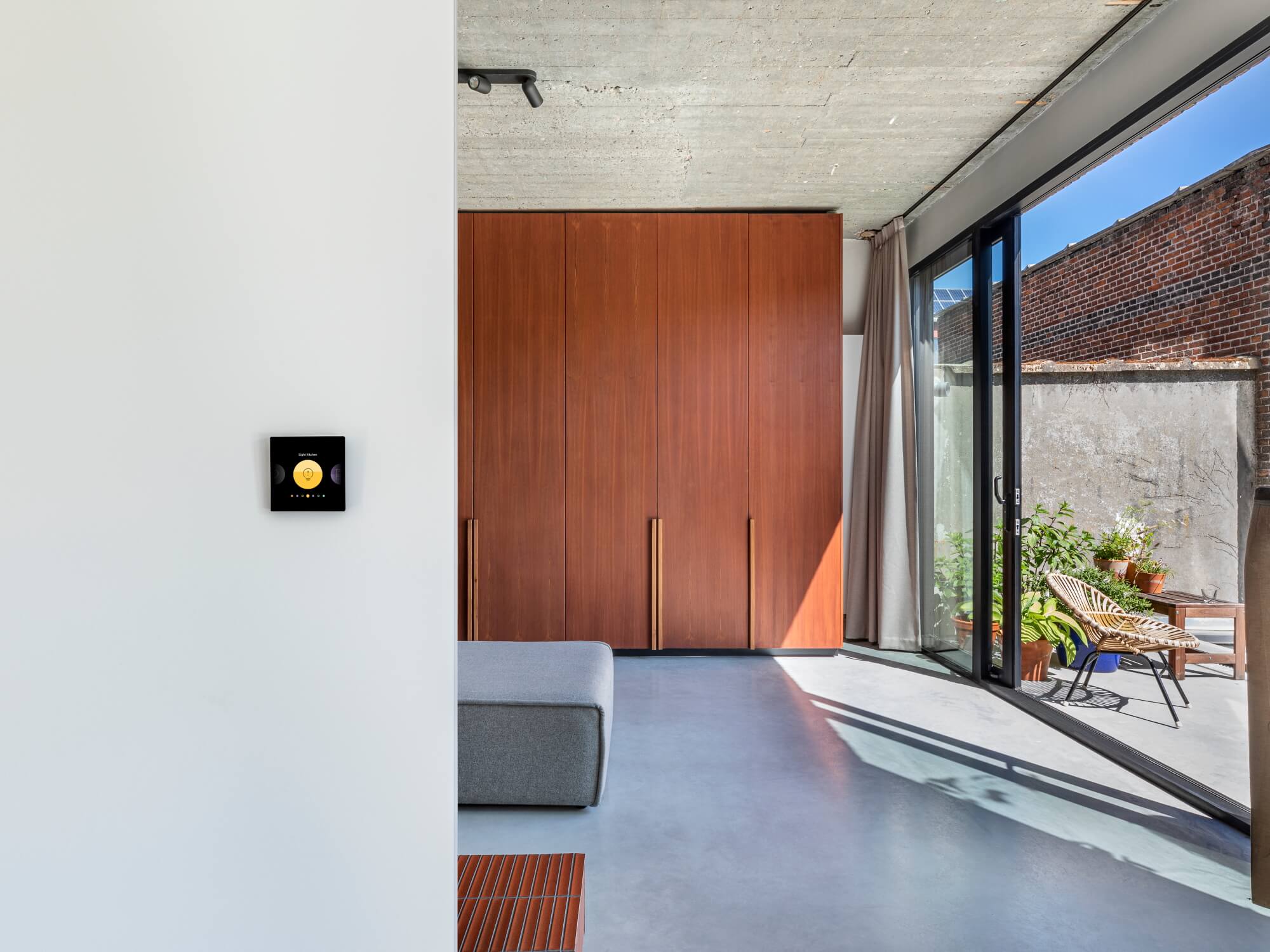 Niko finishings
Discover our finishings for switching material and socket outlets.
Find a dealer
Niko's products are for sale in a vast network of selling points
Which switch suits your interior?
Browse our finishings brochure