Niko and Dutch real estate developer VORM have a lot in common. Both family businesses were founded in 1919 and they share a great passion for innovation and sustainability. The perfect recipe for trusting cooperation.
The Rotterdam-based company VORM is active in just about everything related to building, such as property development, energy and mortgages.
Their mission? Provide every home with a basic package of intelligent technology, to be expanded as desired.
Because, as owner Daan van der Vorm says, the average car has more smart features than a home, and that's just strange. In addition, more and more people are looking for solutions to the energy problem and, here too, a smart home can make a substantial difference.
According to Norbert Schotte, Innovation & Sustainability Manager, VORM plays the part of director: "We build our homes together with various partners. Without a partner like Niko, we're not that smart with energy. For new-builds, the self-consumption is 30%, with 70% sent back to the grid. Thanks to collaborations with Niko and other partners, we can reverse that 30/70 ratio, increasing the self-consumption and relieving the grid."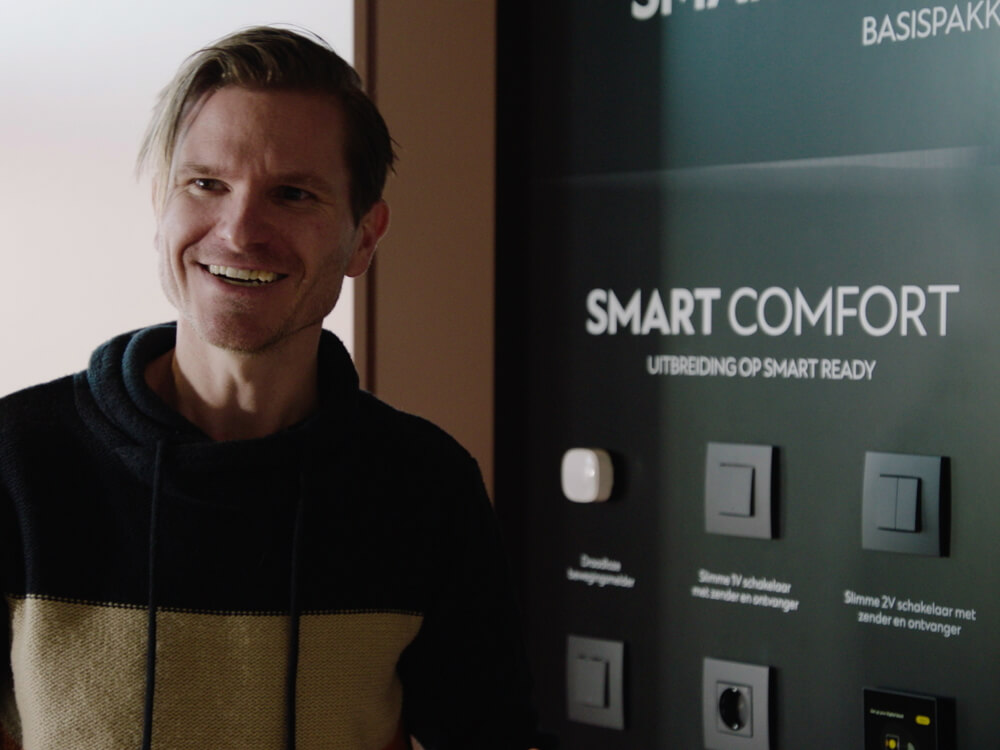 Smart technology as an obvious choice
To demonstrate home automation, the real estate developer created a SMART Room in which the customer can see all the possibilities for himself. To make things as easy as possible for the customer, VORM worked with Niko to put together several packages, depending on the system's added value.
Currently, the range consists of a SMART Comfort, SMART Safety and SMART Energy package, but VORM aims to expand in the future.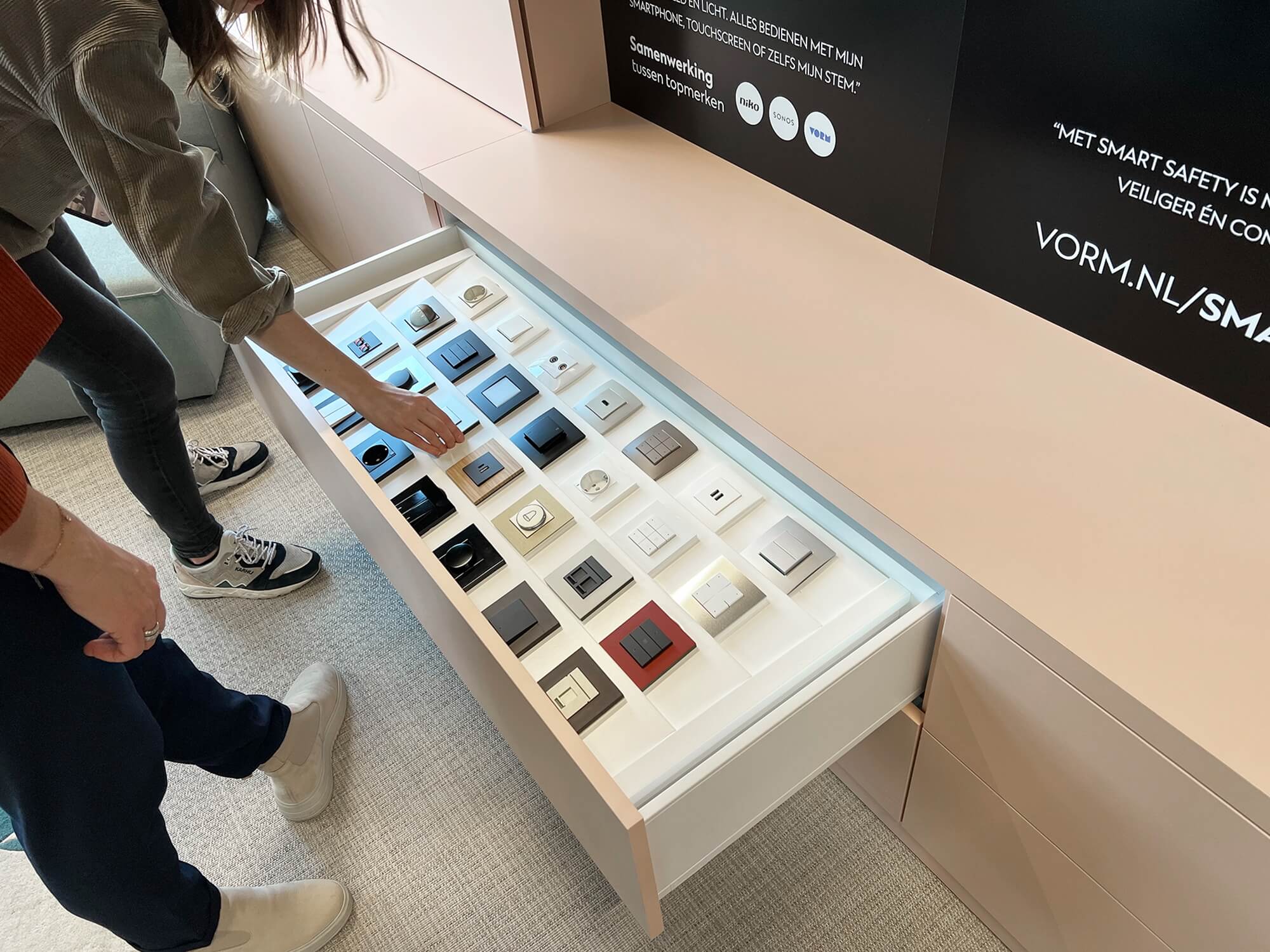 The cooperation between the two family businesses is intense and trusting. "It is beautiful to see we have this transparency with each other and that both Niko and VORM feel free to speak up when there is doubt or a need for consultation. This shows you can make really good progress together," says Norbert Schotte.
The next milestone in this cooperation? Making efficient energy use the primary goal. Ideally, a future-proof home is so smart no one stops to think about the intelligent technology because it constantly updates itself. As such, the home of the future becomes a little more energy efficient, comfortable and safe every day.
Brochure
Would you like to find out more about the possibilities of Niko Home Control for your projects? Download our brochure with more information here.
Contact
Would you like to know how Niko can add value as a partner to your projects? Learn more about our approach for volume builders and leave your details for a no obligation consultation.