Two-pole switch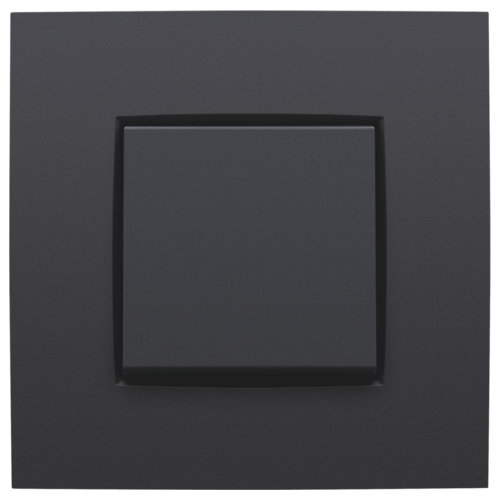 Product details
This product consists of several components. Below you will find an overview of all the component parts.

Niko has already created this product for you. We have combined several articles into one finished product, which is available in different variations.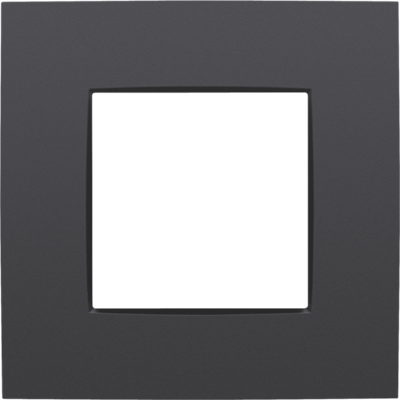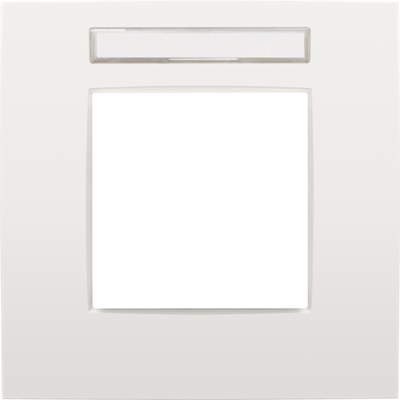 Single faceplate with transparent text field
Single faceplate with transparent text field. In combination with the label holder 170-00090 the transparent text field allows each function to be identified in a way that is safe and cannot be lost.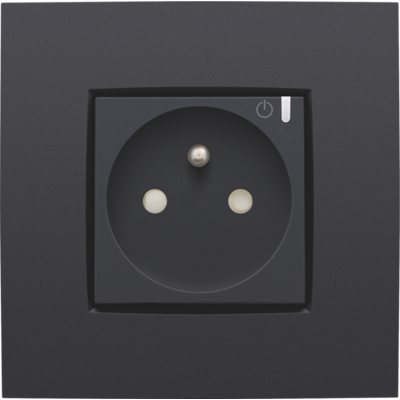 Connected switching socket outlet for Niko Home Control with pin earthing and shutters, Zigbee®
With this connected switching socket outlet with built-in consumption measurement, you choose extra comfort, safety and energy awareness. The socket outlet can be easily installed in all new construction projects and can also easily replace an existing socket outlet in renovation projects without adapting the wiring. You connect the socket outlet without additional cabling with a wireless switch and the wireless smart hub (552-00001) for Niko Home Control. That way you have full control over your socket outlets and can add useful new features such as an all-off or all-on function, automatic calendar functions, remote control, consumption messages and an overview of your energy consumption.