Whether it's a long-awaited trip to the sun, a weekend away by the sea or a great night out with friends, now summer is here, we'll all be enjoying some well-earned time away from home. Even so, it is important that you take time to consider what your home is like when you're out before you leave. Thanks to Niko Home Control and the associated Niko Home app, you can enjoy your free time to the full without having to pause your home routine.
A carefree summer with the all-off function
We all know the feeling: you've overslept after a sensational summer evening party and you're in a hurry to get to work on time. Once at the office, you start to worry about whether you actually switched the light off in the bathroom. And what about your styling tongs? With the Niko Home app, these worries are entirely a thing of the past. The app allows you to check there and then whether everything that is supposed to be off actually is off. Not only that; a personalised all-off function gives you certainty that all of your connected appliances and devices are switched off, apart from your essential connections and appliances, of course.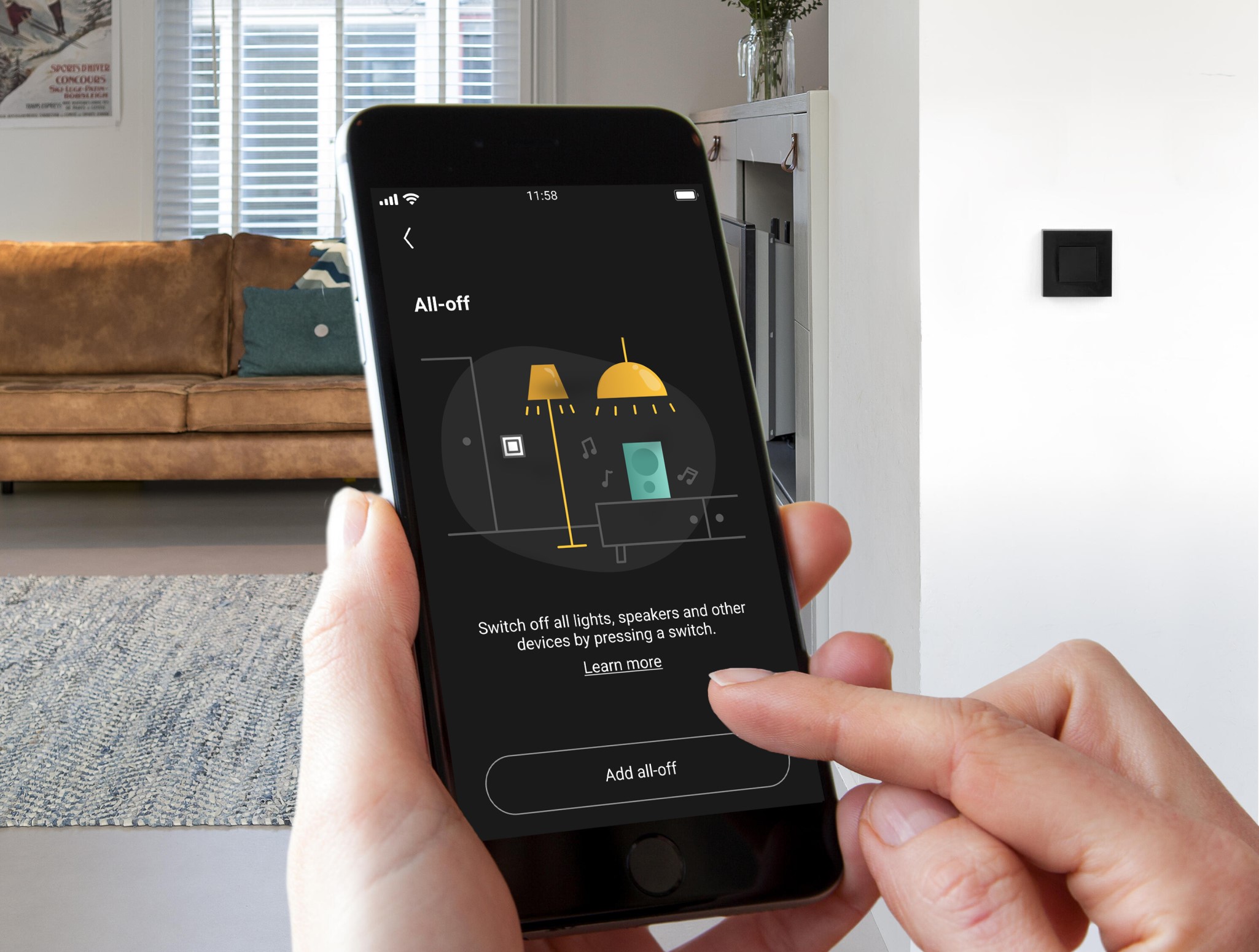 Constantly in contact with your smart video phone
The Niko Home app allows you to receive a call from you video phone on your smartphone. This is useful when you're stuck in traffic after dropping the children off at summer camp, for example, or perhaps when you're at the seaside and your cleaner is waiting at the door. It allows you to communicate with callers at the door, and if you have an electronic lock, you can even let them inside remotely. If you missed a caller, the app has a solution for that too: the 'missed calls' feature allows you to see from a photo who the missed caller at your door was. So now you know exactly who was at your door while you were out.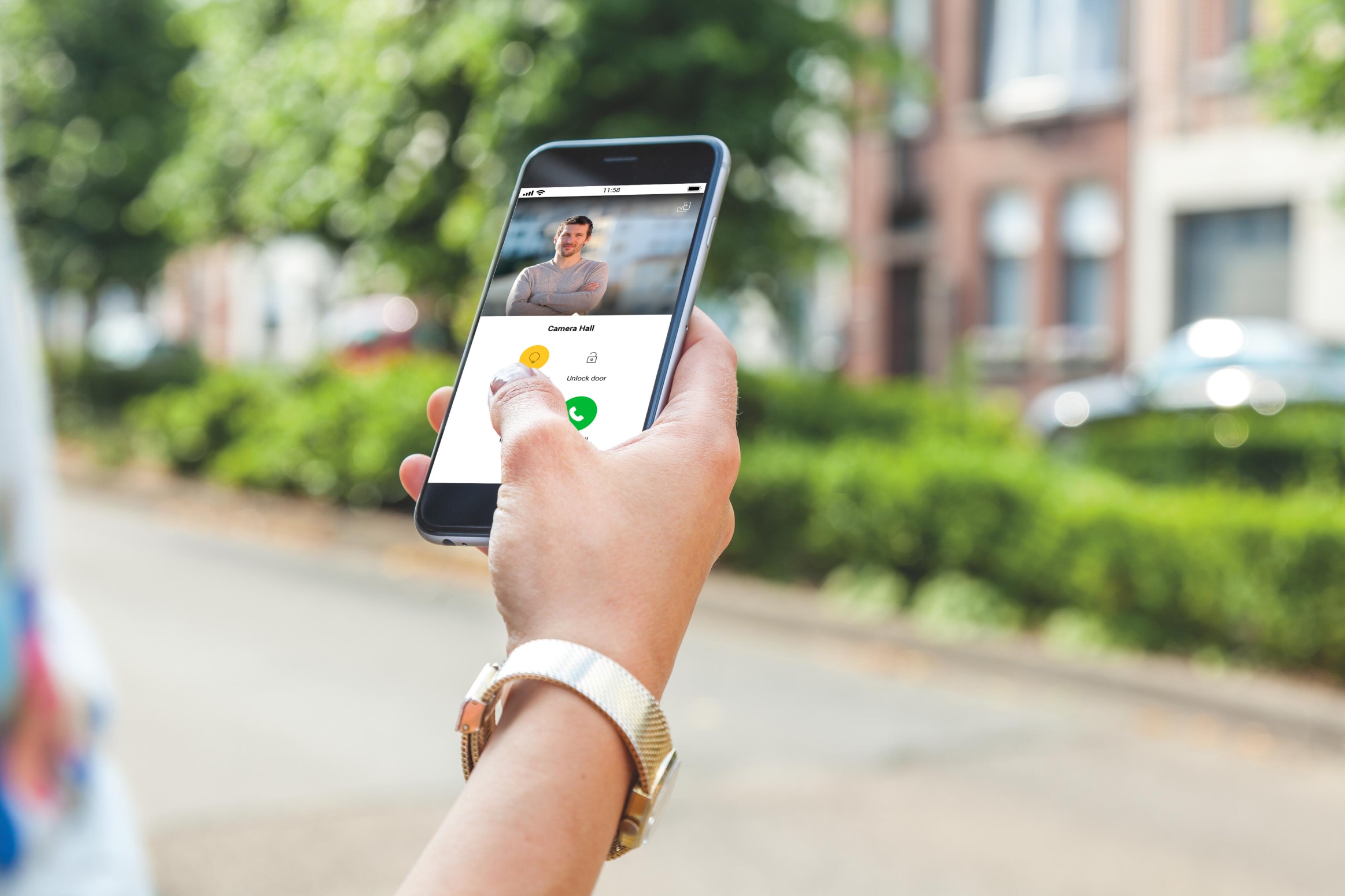 At home without being home with the presence simulation
It is always exciting to leave your home behind for a while. When you're on holiday, however, it is quick and easy to create a 'presence simulation'. This routine creates the impression that you are at home, by switching lights on and off, playing music, and moving your shutters throughout the day. Ideal for deterring unwelcome guests.
Use your self-generated solar energy to the full with solar mode
Let summer also be the time when your solar panels generate plenty of energy. You obviously don't want that energy to have to go back to the grid because you're not home to use to it. Fortunately, the Niko Home app sends you a notification when your home is generating more energy than it is using and allows you to run your connected washing machine and dishwasher on solar energy or use it to charge your bike via solar mode, wherever you may be. If there's not enough solar energy available, you can set your connected appliances to switch to electricity from your provider.
Home automation
Discover the many advantages of a future-proof, flexible and easy-to-use electrical installation.