Motion detector, Niko Home Control, 8 m, 180°, wall detector, for flush-mounting box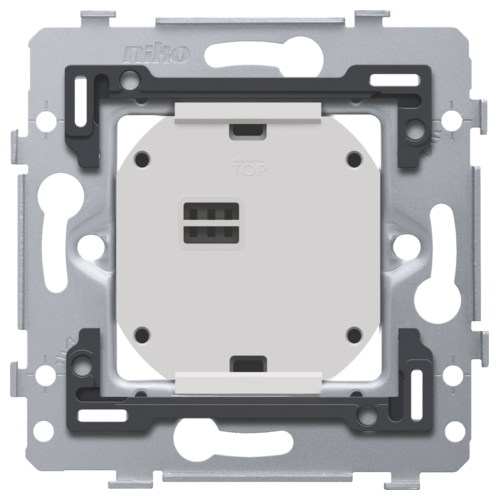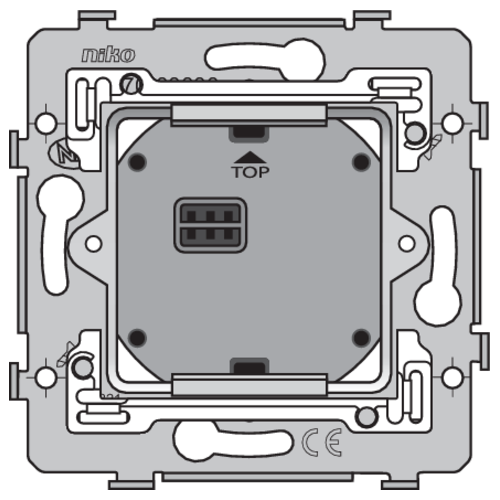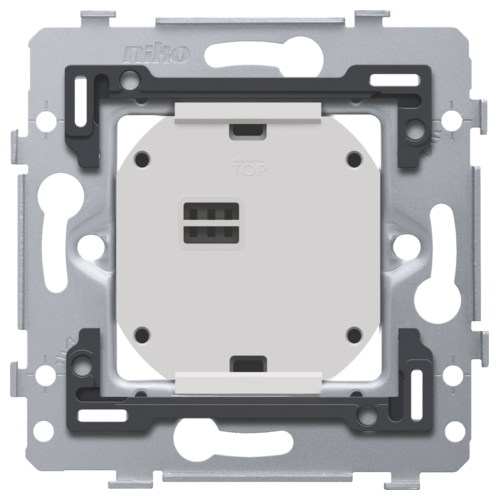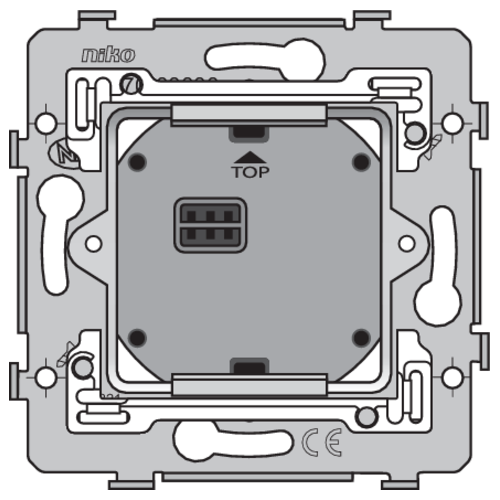 Description
This motion detector is suitable for indoor use and can be used as a motion detector or as a motion detector in combination with a photo cell. With one push of the button, you can also manually switch the light on and off. The motion detector is supplied with power via the Niko Home Control installation.
Specification description
Motion detector, Niko Home Control, 8 m, 180°, wall detector, for flush-mounting box.
Function: The indoor motion detector detects moving heat sources and activates or deactivates Niko Home Control functions. The indoor motion detector detects moving heat sources by using Passive Infrared Technology (PIR). When motion is detected, the motion detector activates or deactivates certain Niko Home Control functions. These functions are assigned while programming the installation by linking functions to the unique address of each indoor motion detector. When a person enters the detection area, the motion detector initiates the starting behaviour. When the person has left the detection area or remains motionless within the area (up to 10 s after last detection) the stopping behaviour will be initiated. The indoor motion detector includes a manual mode option. In manual mode, the indoor motion detector will behave as if there were permanent motion. Press the manual mode button to activate or deactivate this mode. If manual mode is not deactivated, the function linked to that motion detector will remain active for 4 hours. The indoor motion detector consists of two parts: the sensor (XXX-55511) and the base (550-2021X). The bridge is mounted onto a standard flush-mounting box using screws. The maximum detection range is 8 m. The potentiometer underneath the cover of the sensor can be used for changing the light sensitivity setting.
Connection terminals: 2 connection terminals
Light intensity range: 10 lux – 1000 lux
Mounting height: 0.8 – 1.2 m
Detection range (PIR): 8 m from a height of 1 m
Detection angle horizontal: 180°
Detection angle vertical: 60°
Flush-mounting frame

1 mm-thick metal
galvanized on all sides after cutting, even on the cut edges
with 4 grooves with screw hole of 7 mm
with 4 screw holes (indicated by a screw symbol) with a diameter of 3 mm for mounting on panels

Fixing method

with screws for simple fixing in a flush-mounting box with grip surfaces

Centre-to-centre distance

horizontal coupling and vertical coupling with centre-to-centre distance 71 mm
horizontal connection of several bases is quick and perfect thanks to the folded-up dovetails on the left and right side
extra robustness due to the folded-up edges on the outside of the base and the continuation to the inside of the base

End border: The flush-mounting frame is equipped, both on the top and the bottom, with a dark grey, plastic end border. This border is made of PC+ASA and is joined to the flush-mounting frame using a melting process. The corners of the two end borders are equipped with rectangular openings (7.9 x 1.5 mm) each containing a multi-positional snap hook. Thanks to the snap hooks, the 4 rectangular openings ensure that the faceplate can always be attached flat to the wall, even in cases of untidy plasterwork. This works in two directions: If the flush-mounting box sticks out of the plasterwork, the multi-positional snap hooks can compensate for a 1 to 1.2 mm margin; if the flush-mounting box is sunk too deeply in the plasterwork, the snap hooks can compensate for up to a 1.8 mm margin. The end borders also have 4 round openings that ensure the correct positioning of the faceplate in relation to the central plate.
Wire connection

the sockets are equipped with screw terminals for clamping the wires.

Wire capacity

0.5 or 1 mm² per connection terminal

Input voltage: 26 Vdc (SELV, safety extra-low voltage)
You can also turn lighting on and off manually with the push button on the unit. After four hours the light switches off automatically.
Protection degree: IP20
Protection degree: IP40 for the combination of a mechanism and faceplate
Dimensions (HxWxD): 73.2 x 73.2 x 20.2 mm
Marking: CE
The article above is part of this product: