DIN-rail controller for external video unit, 2-wire, with integrated power supply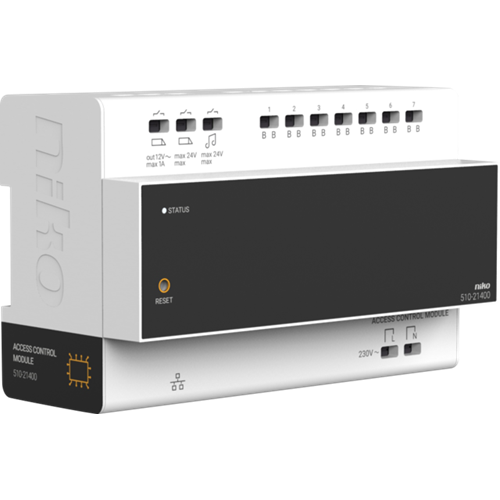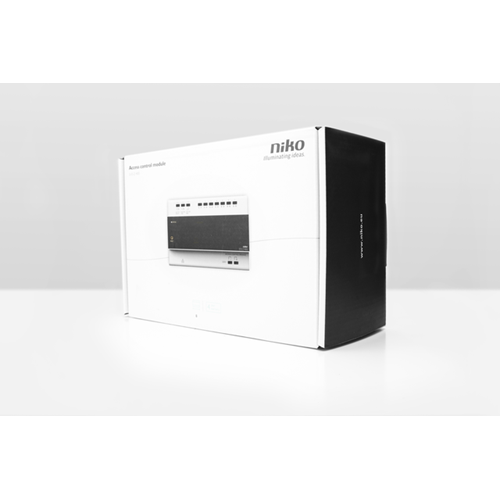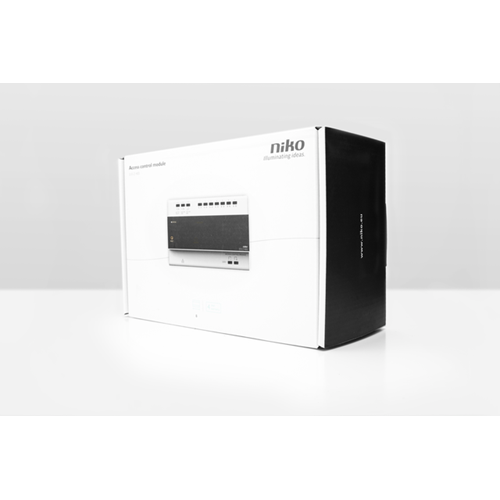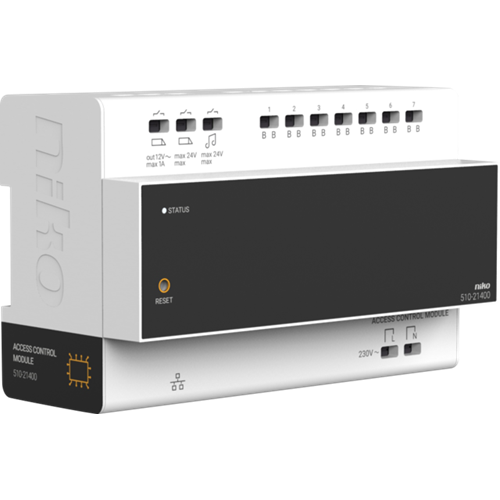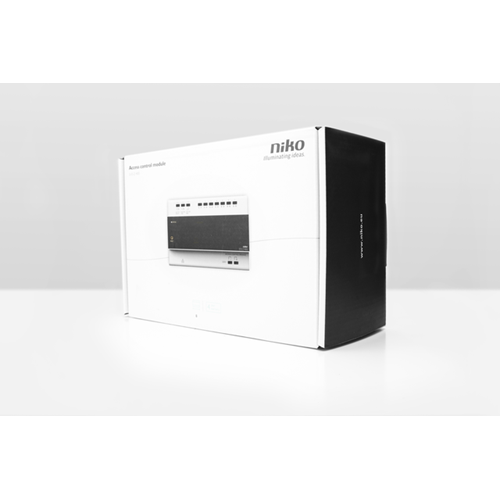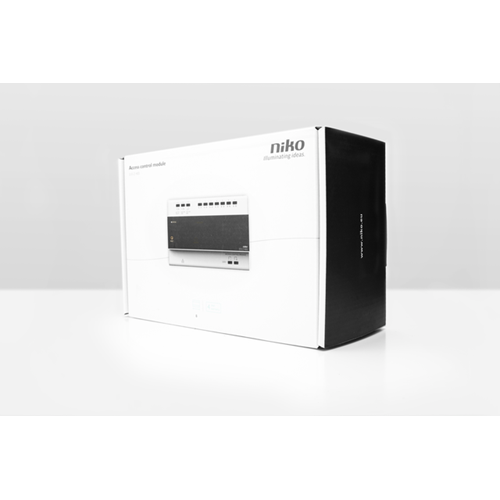 Description
DIN-rail access control module is the central module of the 2-wire Niko access control installation. It directly connects the external video unit(s) with the touchscreen(s) and/or the internet for use with the Niko access control app.
The power supply module providing an input voltage of 24 V DC to the bus.
The connection to (5) internal video units 510-50000 and (2) external video units 510-31001.
The connection to the internet via a UTP cable to the router. This enables the user to control the installation both indoors and outdoors (via mobile networks such as 3G, 4G or Wi-Fi) using mobile devices (smartphones and tablets with iOS or Android). This also ensures the time stamps for all connected touchscreens and video units.
The chime and door locks can be connected to the access control module (recommended). The module has a RESET button to restart all connected devices. Each installation must consist of one access control module.
You can register your external video unit via the Niko access control app (Android or iOS) to enable control of the installation via your smartphone. Make sure your access control module is connected to your network router to receive calls in the app and software updates for your installation.
Specification description
DIN-rail controller for external video unit, 2-wire, with integrated power supply
Input voltage: 230 Vac ± 10 %, 50 Hz
Wiring technique: 2-wire
Wire capacity (L, N): 0,75 – 1,5 mm²
Wire capacity: 0,25 – 1,5 mm²
Maximum number of external video units: 2
Maximum number of internal video units: 5
Maximum number of door locks: 2
Mounting method: DIN rail
Ambient temperature: 0 °C – +40 °C
Colour: white
Dimensions (HxWxD): 65,9 x 143,7 x 90 mm (8 TE)
Protection degree: IP20
cabling: 2 wire, AWG24 to AWG15
door lock powered: 12 V ac – 1 A
door lock relay: 24 V – 1 A
chime relay: 24 V – 1 A
Maximum MCB rating: 16 A (limited by national installation rules)
Weight: 337 g
Dimensions (HxWxD): 90 x 143.7 x 65.9 mm
Marking: CE
The article above is part of this product: