Presence detector, DALI, secondary, 24 m, IP54, for surface mounting, white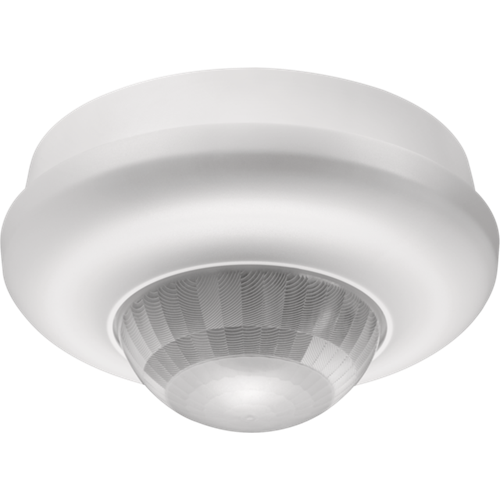 Description
This presence detector (DALI daylight control, secondary) is suitable for surface-mounting on ceilings with a height of 2.4 – 3 m and can only be used in combination with a master to increase its detection range. The device follows the settings of the master. The sensitivity of the secondary detector, though, can be set separately. A maximum of ten secondary detectors can be connected per master.
Finishing colour: white
Compatible master detectors: 350-41750, 350-41751, 350-41760, 350-41761, 350-41780, 350-41781
Specification description
Presence detector, DALI, secondary, 24 m, IP54, for surface mounting, white.
Input voltage: via the DALI bus
Detection angle: 360°
Detection range (PIR): ø 24 m from a height of 3 m
Ambient temperature: -5 – +50 °C
Mounting method: surface mounting
Mounting height: 2 – 3.4 m
Usage: for indoor use only
Dimensions (HxWxD): 117.3 x 117.3 x 64.1 mm
Protection degree: IP54
Marking: CE
Certification marks: SundaHus, Byggvarubedömningen
The article above is part of this product: