High-definition video at your front door
Niko's digital access control gives you full control over your front door or gate from a central place in your home via a touchscreen or from anywhere in the world, with your smartphone. You'll be able to see and talk to visitors before you let them in, and open the door from a distance if you have an electric lock; you'll even be able to look back and see who was at your door when you were unable to take the call.
Replace your existing doorbell without having to change your electrical wiring
Wide-angled video
Niko's video doorbell (2-wire IP digital access control) is the ideal solution for standalone residential homes.
Besides offering wide-angle high-definition colour video and sharp black & white images at night, it offers a host of other useful features including the ability to replay call history videos, peek outside when you want to, the ability to open the door from a distance either via your touchscreen or the Niko Access Control app.
With an illuminated and personalised engraved name plate, Niko's award-winning design is a handsome addition to every home.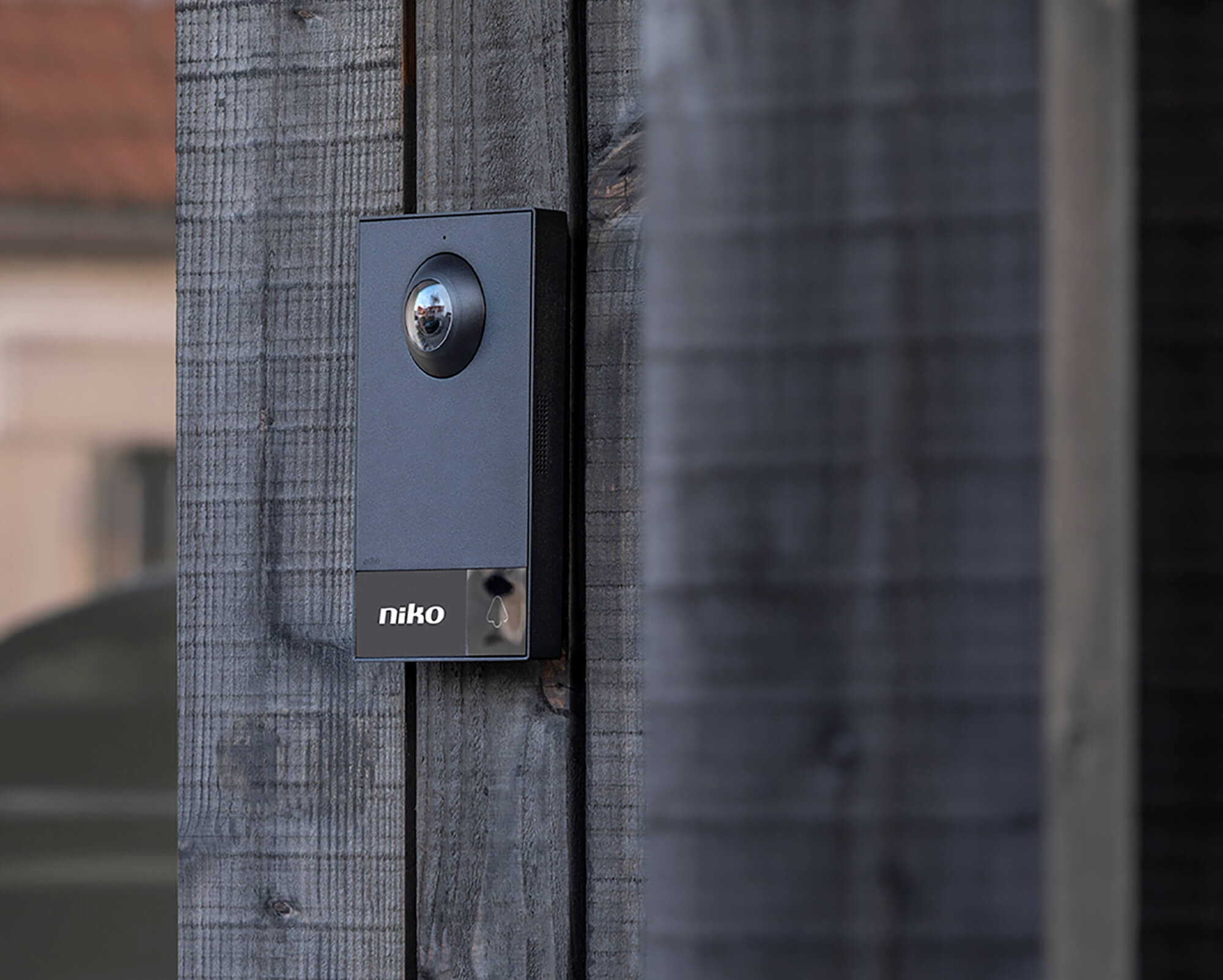 Customisable
The access control solution consists of an external unit, a module for your home's electrical cabinet and an internal video unit. Each component can be purchased separately. This lets you customise your set-up to your precise requirements.
To view visitors, you can use an internal video screen and your own mobile device. You can even connect up to 5 internal video units to the same module and use them as an intercom to connect different parts of your home.
The Niko Access Control app, which gives your system access to your smartphone, is available for free on both Android and iOS.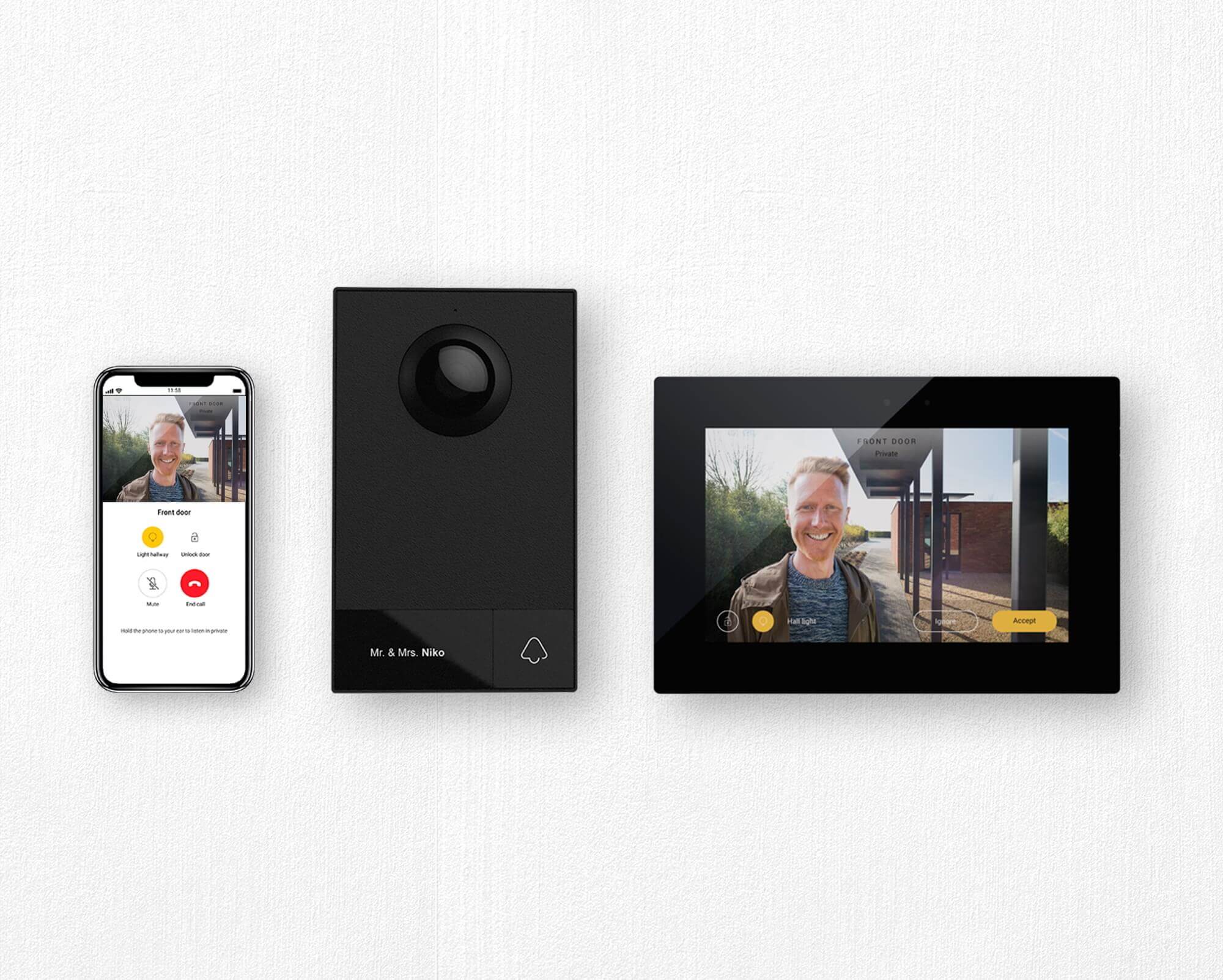 How to install the Niko 2-wire access control
This 2-wire access control solution is very easy to install as it's a plug-and-play interchange with the existing wiring of an ordinary doorbell.
Want to get started right away? This video will show you how to replace your existing doorbell with the 2-wire IP Access Control solution.
In need of help? Don't hesitate to find a Niko installer.
Find a Niko partner
Niko has numerous partners who will be happy to advise and assist you. If you want reliable advice and service about your electrical installation, we recommend you contact a professional installer.
If however you are ready to do some of the work by yourself, you can always visit a DIY shop that is fully stocked with Niko products or receive good advice and support from an assisted DIY shop.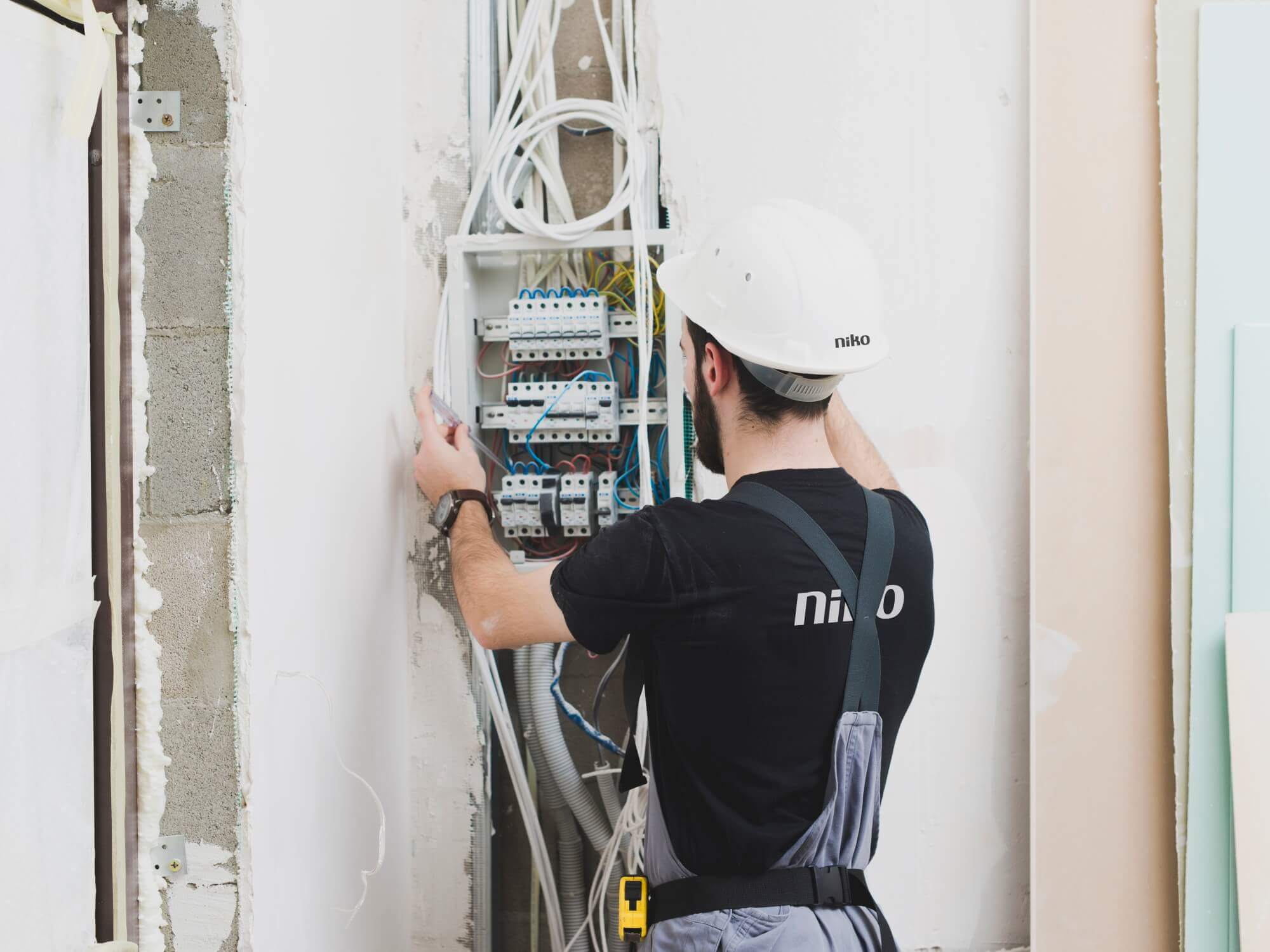 Online catalogue
Technical product information for professionals
Experience
Do you want to experience a smart installation or view our products live?
Find an installer
Get advice, the right products and a professional to install them