Digital door communication
Imagine being able not only to hear but also see whoever comes knocking before you let them in… And imagine being able to do so from anywhere, whether that it be the other side of your house or the other side of the world… And imagine being able to install it without changing any cables.
The Niko's 2-wire access control system now puts the comfort and convenience of remote video access control at your fingertips. And because it works with a mobile app, you have complete control, even on your smartphone.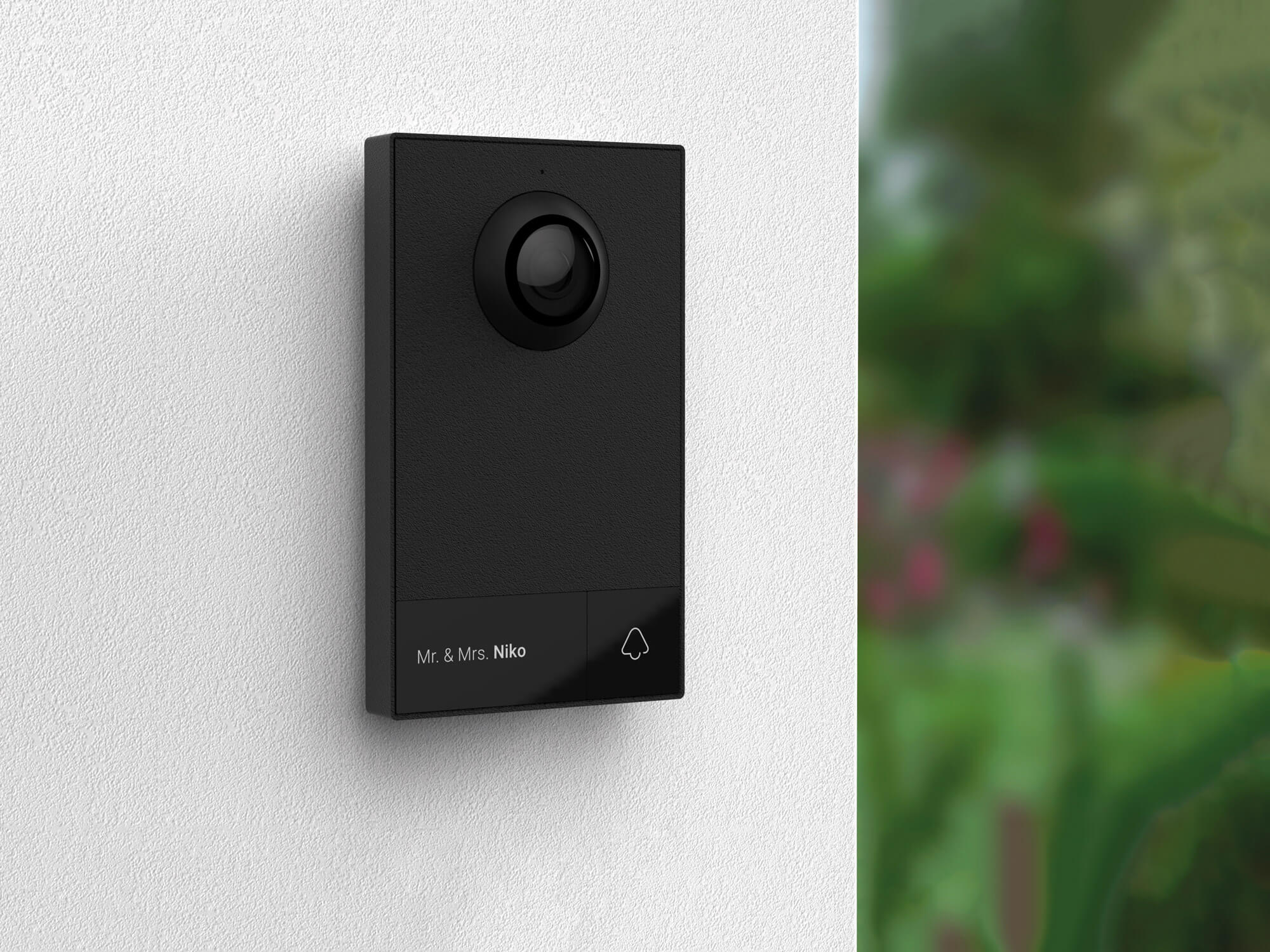 Why choose Niko's 2-wire access control?
Award-winning design that fits effortlessly into any home
Replace any existing doorbell without changing the cabling
Includes wide-angle camera (155°)
See in high definition (HD) color video and at night HD black-white video with its auto-controlled infra-red camera function
Smartphone app - control access via your phone
Plug-and-play configuration
Illuminated personalized engraved name plate
Designed for single-unit homes
Brochure
State-of-the-art access control for every home
Experience the Niko products yourself
Come to our showroom and experience the benefits of home automation.
Find a professional installer
He or she will offer you technical advice, find the right products for you and install them in your project.