Touchscreen 2 and 3 upgrade software for Niko Home Control II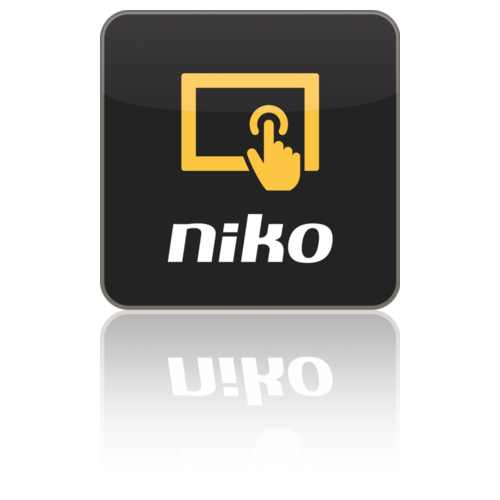 Description
When you download the Niko Home Control II programming software, you automatically receive the necessary files to upgrade your touchscreen from Niko Home Control I to Niko Home Control II. You can also download the files separately below.
You need this upgrade if you want to use a second-generation (550-20101) or third-generation (550-20102) touchscreen in a Niko Home Control installation. You can recognize these touchscreens by the presence of a USB port at the bottom of the screen.
Download the ZIP file below and unzip it until you get two ZIP files (one for each generation of the touchscreen). Copy both zip files to an empty FAT32 formatted USB stick and plug the USB stick in the USB port at the bottom of the touchscreen.
Attention: always upgrade your entire Niko Home Control installation before upgrading your touchscreen. After this upgrade, your touchscreen will no longer work in a Niko Home Control I installation.
By downloading this software, you accept Niko's licence terms and the copyright provisions of third parties. Your personal data shall be processed in accordance with our privacy policy.
| | | | |
| --- | --- | --- | --- |
| Name | Version | Release Date | Release notes |
| | | | |
| | | | |
Select a product below to view related articles, variants or accessories: