Motion detector, Niko Home Control, 13 m, 180°, IP54, with orientable lens, for surface mounting, anthracite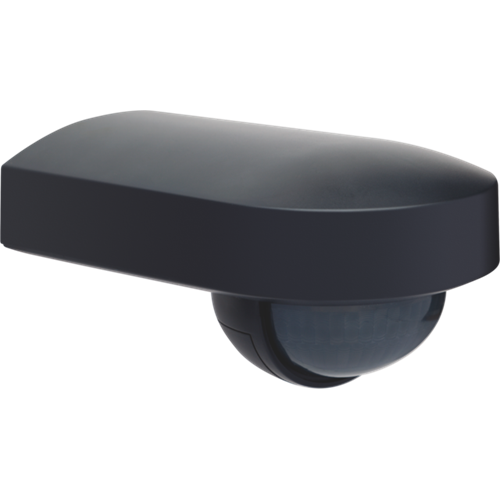 Description
This motion detector is suitable for outdoor use, for example, along the driveway, on the terrace or in the garden. It is also equipped with a built-in light sensor. You aim the motion detector wherever you wish and partition the detection area using a cover mask. The Niko Home Control system supplies power to the device.
Finishing colour: anthracite
Compatible secondary detectors: 550-20201
Specification description
Motion detector, Niko Home Control, 13 m, 180°, IP54, with orientable lens, for surface mounting, anthracite.
Input voltage: 26 Vdc (SELV, safety extra-low voltage)
Detector output: 26 V
Light intensity range: 5 lux – ∞
Switch-off delay: 8 s – 30 min
Detection angle: 180°
Detection range (PIR): 13 m from a height of 3 m
Ambient temperature: -20 – +45 °C
Mounting method: surface mounting
Mounting height: 2 – 3 m
Usage: for outdoor use
Dimensions (HxWxD): 70 x 90 x 130 mm
Dimensions visible (HxWxD): 90 x 70 x 130 mm
Weight: 165 g
Protection degree: IP54
Marking: CE
Select a product below to view related articles, variants or accessories: