DALI push-button interface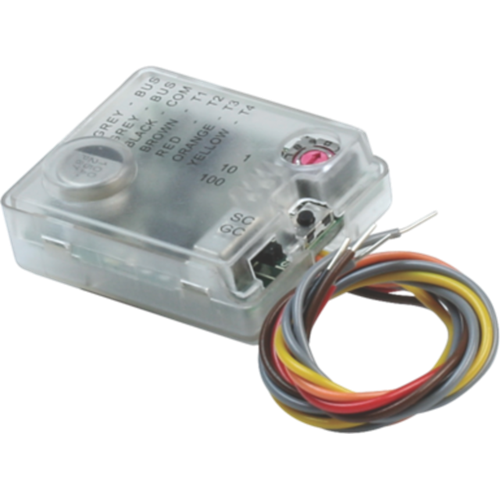 Description
Push-button interface for control of DALI buses. Push-button interface transforms the switch impulse of external push buttons (e.g. fourfold push button) into a DALI command. You can easily mount the compact interface in the flush-mounting box behind a potential-free push button. You can connect 4 push buttons to this interface. Depending on the setting, you can switch a selected light group on or off with every push button (with a brief press) or dim it (by holding down), or activate a light scene (pressing briefly). Suitable for all DALI addressable Niko detectors (350-41750, 350-41751, 350-41760, 350-41761, 350-41780 and 350-41781).
Specification description
DALI push-button interface.
Ambient temperature: -5 – +40 °C
Usage: for indoor use only
Dimensions (HxWxD): 35 x 30 x 30 mm
Marking: CE
Certification marks: SundaHus, Byggvarubedömningen
Select a product below to view related articles, variants or accessories: