Motion detector, 90°, 24 V DC, 0.5 - 15 m, with light sensor, white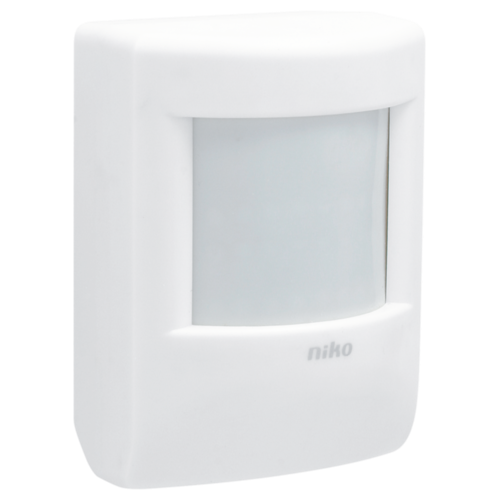 Description
This motion detector is used in combination with the daylight control module 360-35010 for switching lighting. It is equipped with an integrated light sensor and has a detection range from 15 m within a detection angle of 90°. This motion detector has an IP20 protection degree and suitable for indoor applications. In combination with the IP54 protection cap, 390-20010, this photo cell is also suitable for outdoor applications.
Finishing colour: white.
Specification description
Motion detector, 90°, 24 V DC, 0.5 - 15 m, with light sensor, white.
Input voltage: 24 Vdc ± 10 %
Detector output: 24 V (ON/OFF)
Number of channels: 1 channel
Detection angle: 90 °
Detection range (PIR): ø 15 m from a height of 2,5 m
Ambient temperature: -20 – +50 °C
Mounting method: surface mounting
Mounting height: 2 – 3 m
Dimensions (HxWxD): 67 x 52 x 34 mm
Weight: 52 g
Protection degree: IP20
Marking: CE
Select a product below to view related articles, variants or accessories: