Twilight switch, 24 V, one channel, 4 A, 2 - 200 lux, (white)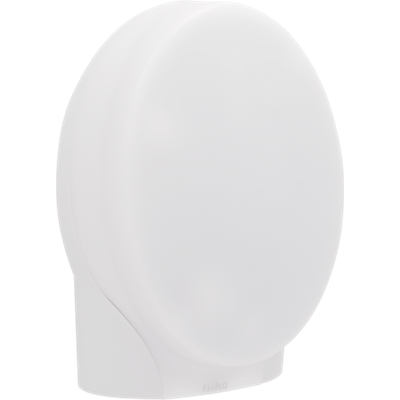 Description
This twilight switch is used to switch the outdoor lighting and can be mounted on a wall. Thanks to the large sensor surface area, this device ensures a very accurate light measurement. You can adjust the light sensitivity yourself.
Finishing colour: white.
Specification description
Twilight switch, 24 V, one channel, 4 A, 2 - 200 lux, (white). The detection area can be divided by means of an adjustable cover mask.
Technical data
Input voltage: 24 Vac/Vdc ± 10 %
Number of channels: 1 channel
Light intensity range: 2 lux – 200 lux
Ambient temperature: -50 – 50 °C
Mounting method: surface mounting
Relay contact 1: NO (max. 4 A), potential-free
Dimensions (HxWxD): 108 x 50 mm
Weight: 118 g
Protection degree: IP54
Marking: CE
Select a product below to view related articles, variants or accessories: