Front plate and flush-mounting box for modular external unit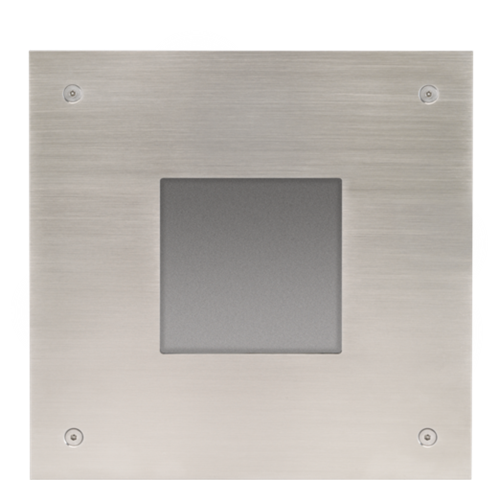 Description
This modular flush-mounted series offers an elegant and flexible solution for your projects (up to 256 housing units). The front plate is constructed from high-quality, 3 mm thick brushed stainless steel, and is supplied with the accompanying metal flush-mounting box.
Specification description
Front plate and flush-mounting box for modular external unit.
Dimensions front plate: 200 x 200 x 3 mm (HxWxD)
Dimensions flush-mounting box: 180 x 180 x 50 mm (HxWxD)
Thickness of front plate: 3 mm aluminium
Finishing colour: Brushed steel
Protection degree: IP44
Marking: CE
Select a product below to view related articles, variants or accessories: