Repeater for use in RF installations with insufficient range
No longer available since January 2020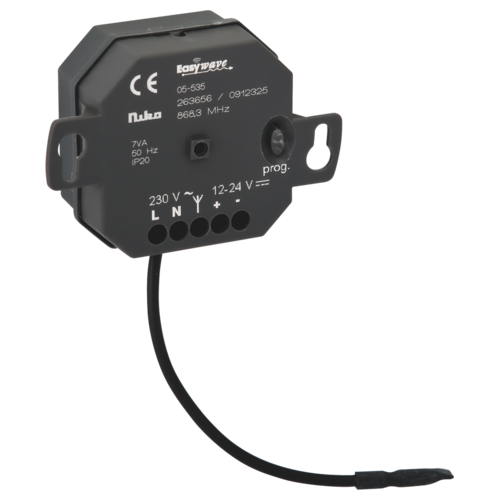 No longer available
Description
The Niko repeater can be used in installations with insufficient range. It has 2 working modes:
broadcast mode: transmission of all commands received;
defined mode: learning function for a maximum of 16 control points.
The repeater indicates receipt of a command using LEDs. Technical characteristics:
dimensions: W70xH49xD26mm (without antenna);
power supply voltage: 230V AC or 12-24V DC.
Specification description
Repeater for use in RF installations with insufficient range
Weight: 39 g
Dimensions (HxWxD): 49.5 x 70.3 x 28.8 mm
Marking: CE
Select a product below to view related articles, variants or accessories: