A virtual walk through our smart solutions
We know it's not always easy to really see and understand what you can do with today's smart technology, and what value it can offer both consumers and businesses alike. It's why you can now experience all of Niko's solutions for the home and the garden in our 100% virtual exhibition space. Take a walk through our digital home and see for yourself what's possible, and what Niko can do for you.
For an optimal digital experience, please visit our virtual showroom on the device of your choice.
In the event that the showroom is visited by too many people at the same time, this can cause a delay. Thank you for understanding. on your desktop on your mobile
Discover the many benefits of Niko Home Control, including better and more efficient use of your solar panels, the comfort and safety of the all-off button and the revolutionary functionalities of the Digital black. You'll also be able to see Niko's full range of finishings for sockets and switches, and see how they beautifully complement any home.
After all, if you can't come and visit us … we thought we'd come to you!
Visit the virtual showroom: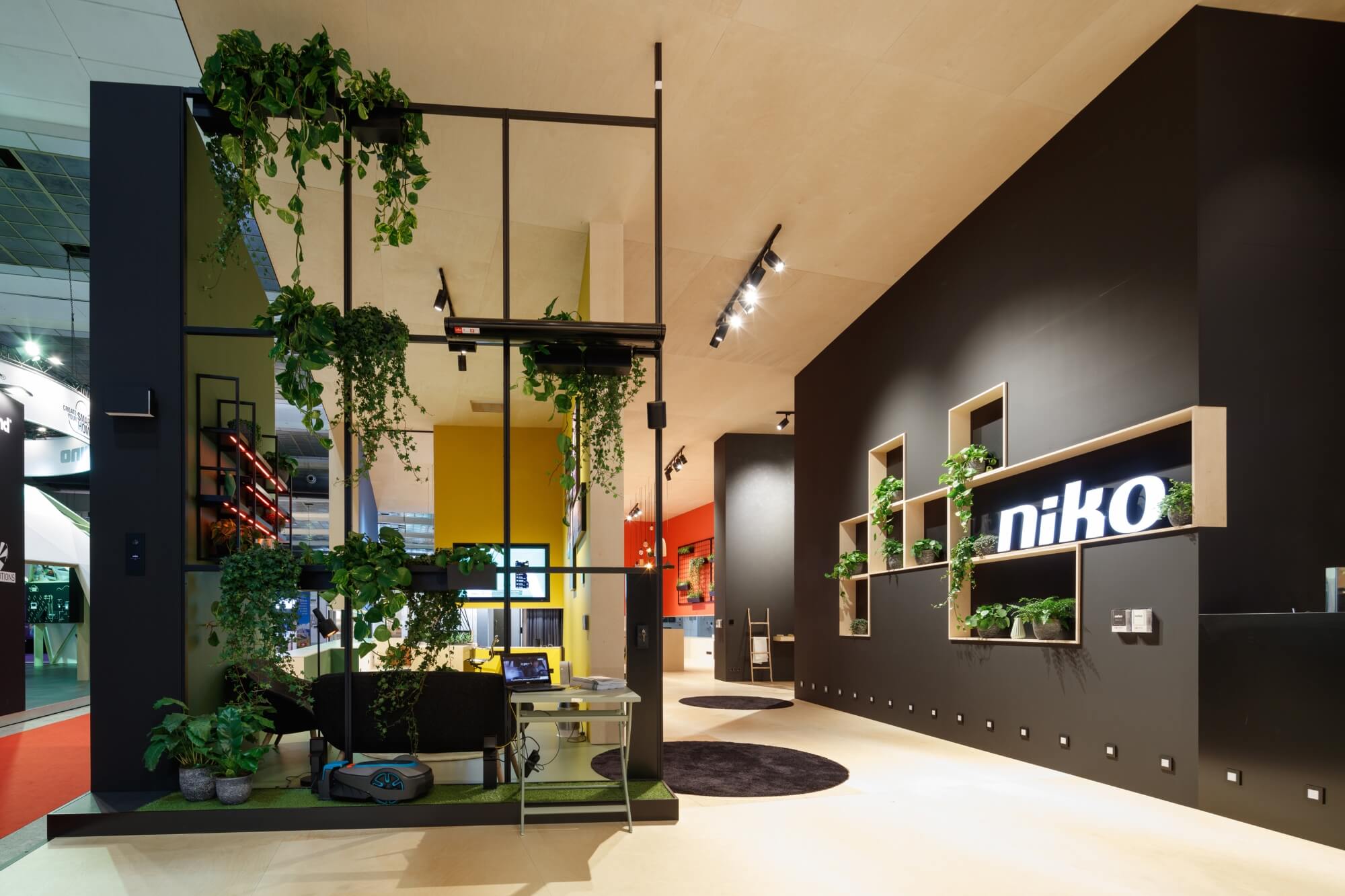 Find an installer
Get advice, the right products and a professional to install them
Niko Home Control
Read all about our home automation system