Even if you only watch the news with one eye, no one will have failed to notice that a lot is changing in the way energy bills are calculated. In addition to saving energy, making optimal use of your own generated solar energy is becoming increasingly important for keeping your energy bill under control. Market leaders Niko and SMA Solartechnology AG (SMA) have joined forces to offer a solution to reduce energy bills and automate self-consumption.
Keep track of your consumption and production
We are all together generating more and more sustainable energy. 2020 was a record year for new solar panel installations in Europe. Most of these installations are equipped with solar inverters from SMA. In order to reduce CO2 emissions, there is a strong focus on the optimal use of these types of renewable energy sources. The more you use your own solar energy, the less you depend on the electricity grid and the lower your energy bill will be. "We are therefore very pleased with this collaboration between SMA and Niko," says Jan van Laethem, Managing Director at SMA Benelux. "The combination of SMA's insights and the intelligence of Niko Home Control makes it possible to automate self-consumption (also known as self-usage."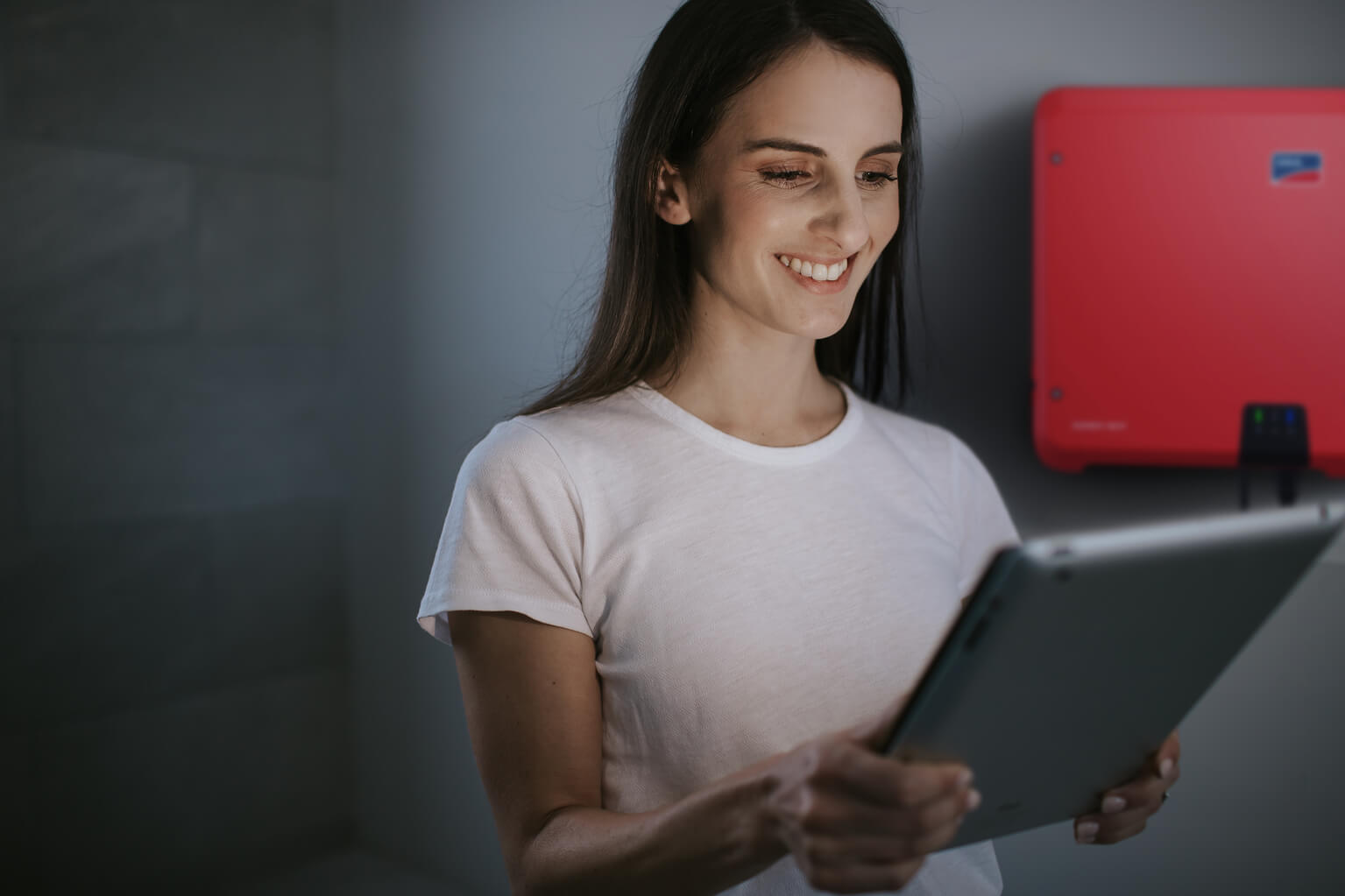 By linking the Niko Home Control wireless smart hub to both the digital meter and the SMA Sunny Boy and Sunny Tripower inverters, you gain insight into your total energy consumption, the production of your solar panels and your self-consumption. For each desired time period, you can see how much your solar panels have generated, how much of that was injected into the grid and how much you consumed directly yourself. "So via the Niko Home app, you immediately know at what times it is best to start your dishwasher or charge your electric car," says Bart Van Remortel, Product Manager at Niko. "In addition, smart energy alerts send the user a notification when there is extremely high energy consumption or injection of solar energy into the grid."
Automatic self-consumption with Niko Home Control
Would you prefer it to happen automatically? This is easy by expanding the Niko Home Control wireless smart hub with connected socket outlets or smart plugs. Thanks to the solar mode functionality, your devices will start up automatically as soon as there is an injection into the electricity grid mains. So you make optimal use of your own solar energy, without having to think about it yourself.

To use this solution, you need a digital meter, the wireless smart hub from Niko Home Control and a compatible SMA Sunny Boy or SMA Sunny Tripower inverter. For the compatible inverters, go to partners-energy. The wireless smart hub and any add-ons, such as smart plugs, connected sockets, detectors, switches or dimmers, are available from your installer, electrical specialist shop or online shop.
Partnerzy
Dowiedz się wszystkiego o naszym partners
Niko Home Control
Dowiedz się wszystkiego o naszym systemie domowej automatyki