Mini RF interface for push buttons or switches, incl. battery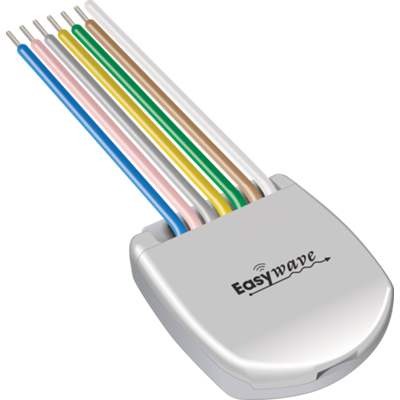 Description
This interface converts the push button or switch contacts to a radio frequency telegram (RF telegram). You can couple a maximum of 4 push buttons to the interface. The device sends an RF telegram as long as the button is pressed and held down (max. 10s). You can connect a maximum of 2 switches. When the contact closes? Then the device sends an RF telegram. When the contact opens again? Then another telegram is sent. You choose which program you assign to a contact.
Technical characteristics:
power supply voltage: battery, 3V DC (supplied);
dimensions: L30xW28xH9mm.
The article above is part of this product: