Double data module for other RJ connectors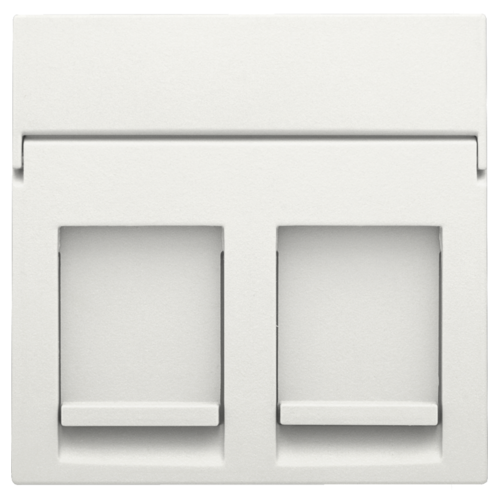 data module = 1 finishing set + 2 single adapters or 1 double adapter
Refer also to the table "Data communication connections for other RJ connectors" in the technical catalog".
Product details
This product consists of several components. Below you will find an overview of all the component parts.
Central plate data 2x RJ, cream
Central plate for 2 RJ outlets, flat model. The central plate has a transparent text field to which you can easily add text or icons. Finishing colour: cream.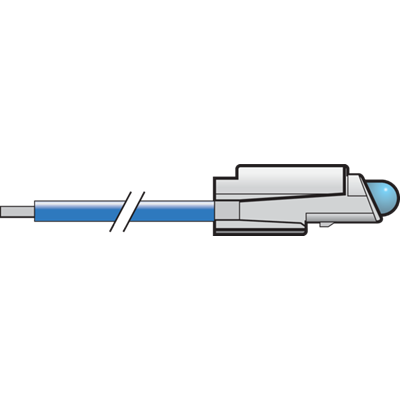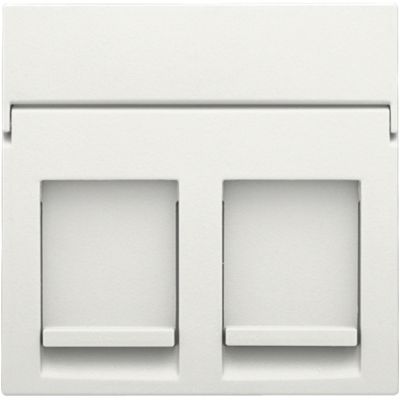 Data module for Niko RJ connectors
single data module (flat) = 1 single finishing set + 1 adapter double data module (flat) = 1 double finishing set + 2 adapters double data module (oblique) = 1 double finishing set + 1 adapter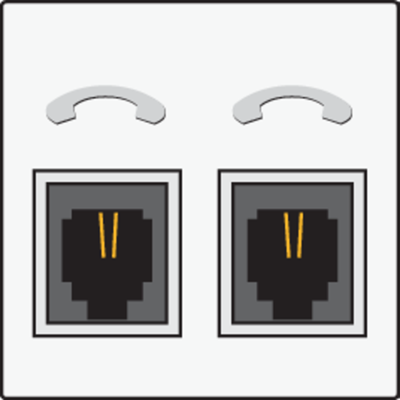 Telephone socket outlet, 45 x 45 mm