Central plate data 2x RJ oblique output, white coated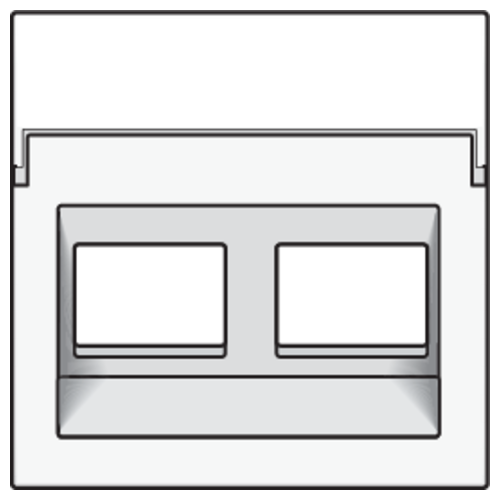 Description
Central plate for 2 RJ outlets, oblique model. The central plate has a transparent text field to which you can easily add your text and icons. Finishing colour: white coated.
Specification description
Central plate data 2x RJ oblique output, white coated. The central plate is clicked onto the adaptor 4.4. At the top, the central plate is equipped with a hinged, non-transparent window with label. Dimensions label: 9.5 x 42.4 mm. To dismount simply pull the central plate off the mechanism.
Material central plate: The central plate is enamelled and made of rigid PC and ASA.
Colour: enamelled white
Protection degree: The combination of a mechanism, a central plate and a faceplate has a protection degree of IP41
Impact resistance: The combination of a mechanism, a central plate and a faceplate has an impact-resistance of IK06
The plastic parts of the central plate are self-extinguishing (comply with a filament test of 650°C) and are halogen-free.
Dimensions of finishing: 45 x 45 mm (HxW)
Marking: CE
The article above is part of this product: